Saturday afternoon college football is a fall tradition for millions of Americans. And for more than 50 years, University of Georgia supporters have cheered on the Dawgs with a four-legged fan: the white Engish Bulldog mascot, Uga. Since he was collared "Uga X" five years ago, Que has spent every home game supporting the Dawgs from the air-conditioned doghouse on the sidelines at Sanford Stadium. Although the handsome pup is an essential part of the team, no live mascots are permitted on the field this season as part of the NCAA and SEC social-distancing plan. Suddenly, Que has a lot more time on his paws this fall. So what's a Dawg to do? Here are 10 things Uga X and other mascots can do with their free Saturdays.
1. Swap Gameday for a Game Day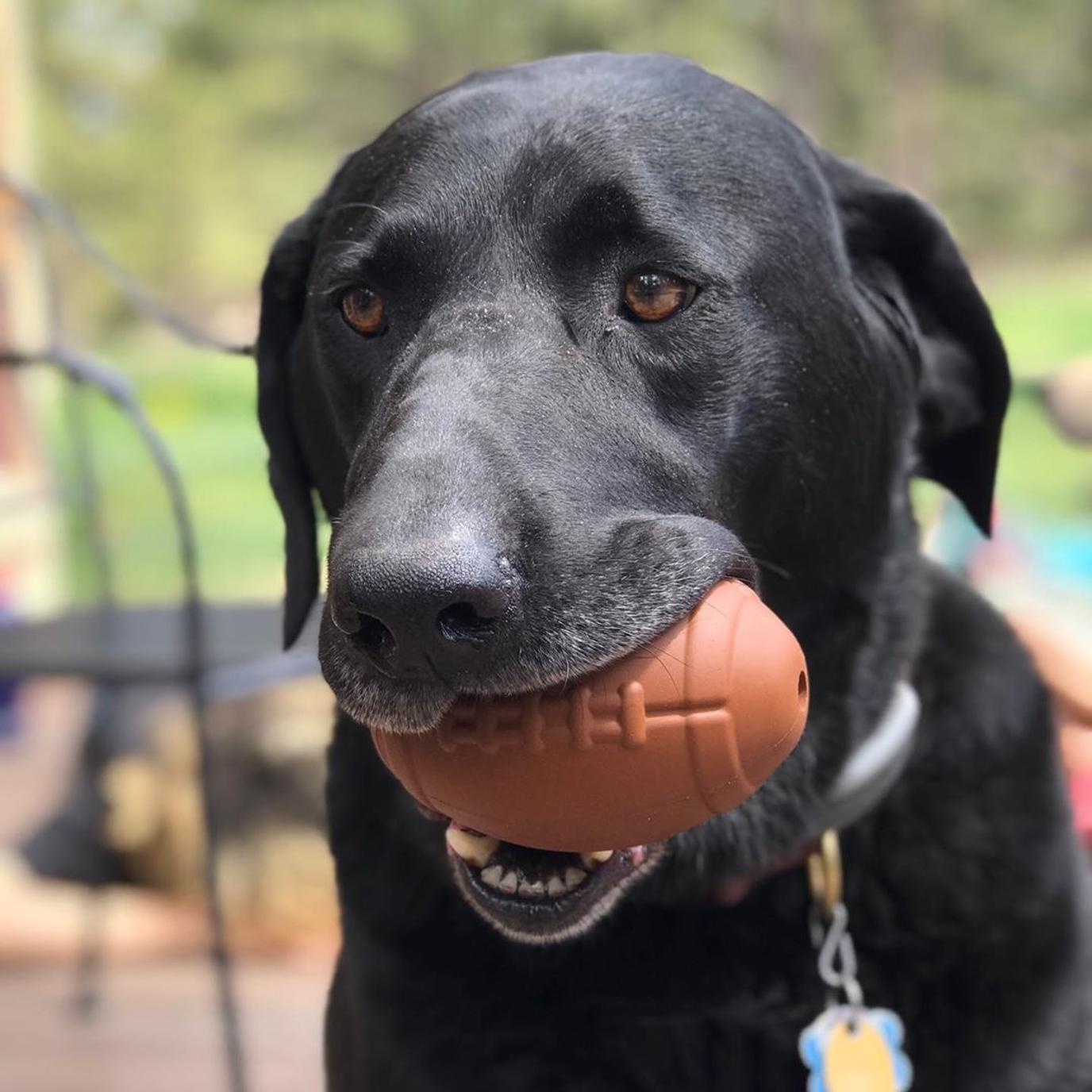 Time to go for the Hail Mary pass. – Photo by @sodapupdogtoys
With all the open weekends this fall, it's the "pawfect" time to engage those four legs and big brain with an interactive doggy game day. Interactive dog toys can improve a dog's overall health and happiness, so much so that he won't even realize he's missing kickoff. Try the Zacro Dog Snuffle Mat, which doubles the oxytocin by rewarding foraging with food. Not sure if your pup is up to the challenge? Try a simple strategy game using a treat-dispensing toy like the MuttsKickButt Natural Rubber Football for a game of hide-and-seek.
2. Take a Timeout for Retail Therapy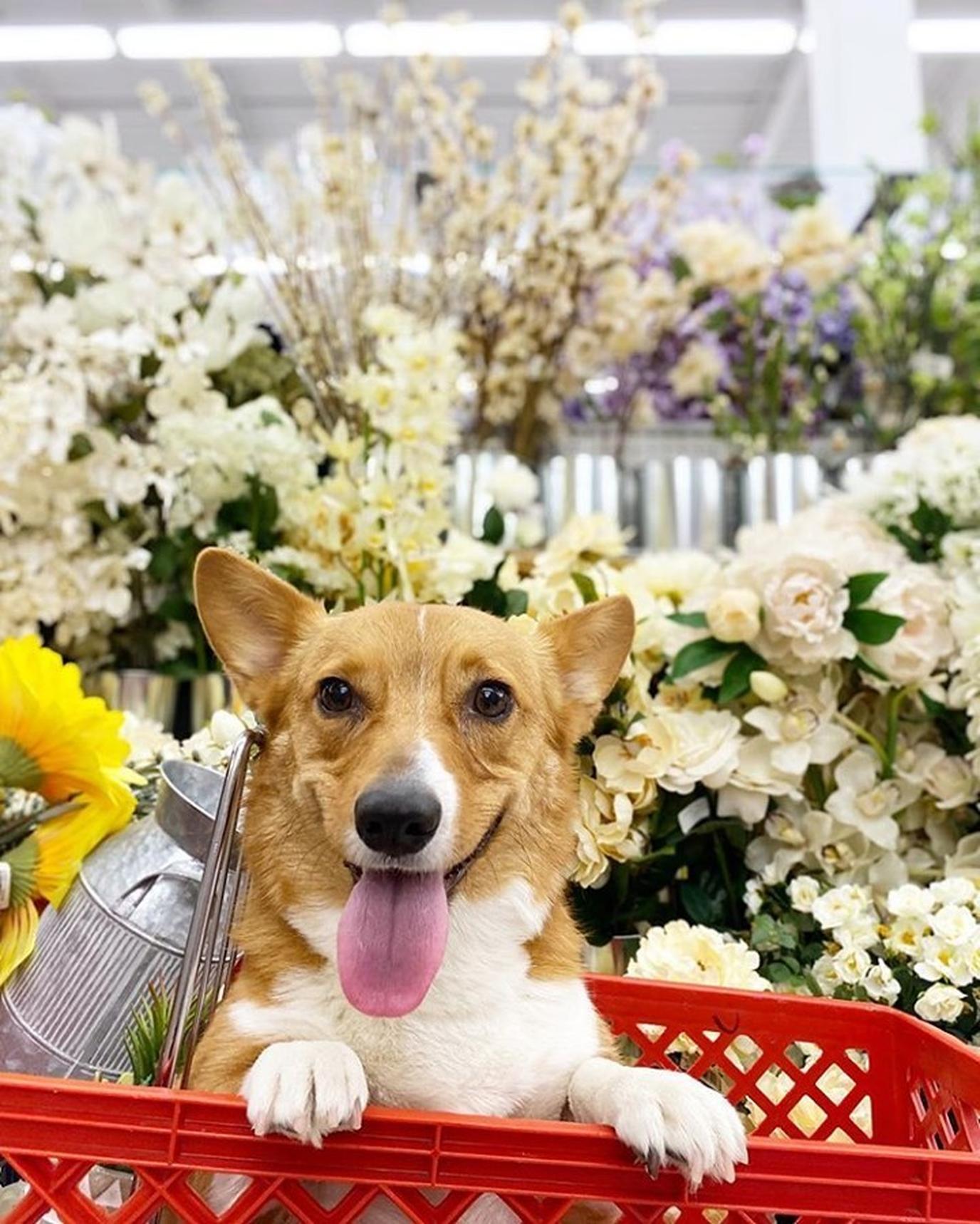 "I made a snap decision and bought them all." – Photo by @pembroke_retriever
Some of our favorite stores welcome dogs inside, which means this fall Uga and the other college mascots can sniff out deals while shopping for anything from seasonal décor at Michaels to supplies for a backyard dog park at The Home Depot. To find a store where four-legged customers can get carted around the aisles by your side, search our pet-friendly shopping directory.
3. TAIL-Gate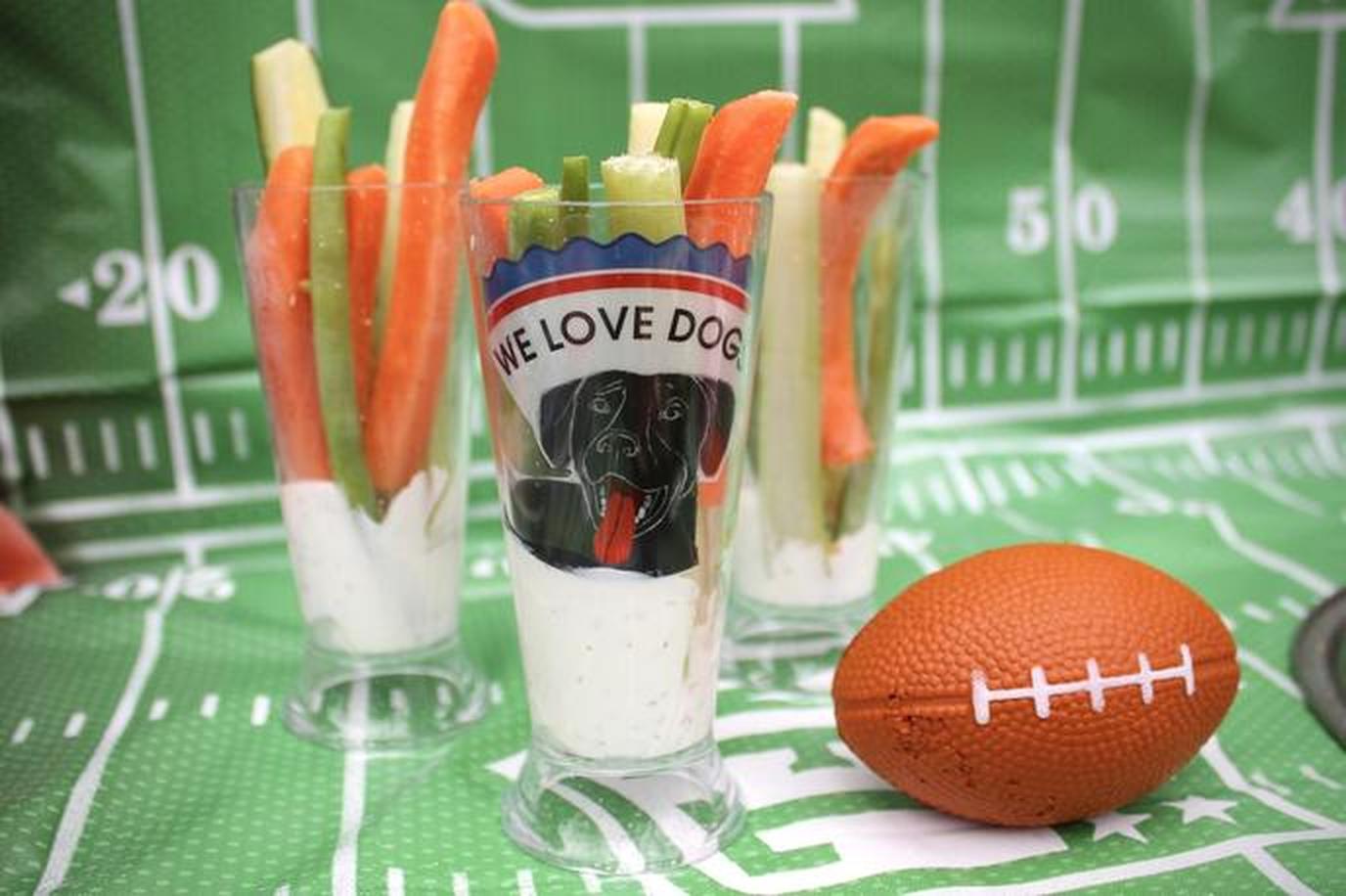 Snacks on snacks on snacks. – Photo by Erin Ballinger
Things are going to look different when it comes to the way college football fans tailgate during the 2020 season. That doesn't mean supporters on two legs and four can't chow down on snacks and participate in some traditional pre (and post) game revelry. We suggest Uga X jersey up at his own private backyard tailgate, where he can lap a dog beer and indulge in these delicious and Fido-approved refreshments while watching the game.
4. "Snap" Fall Portraits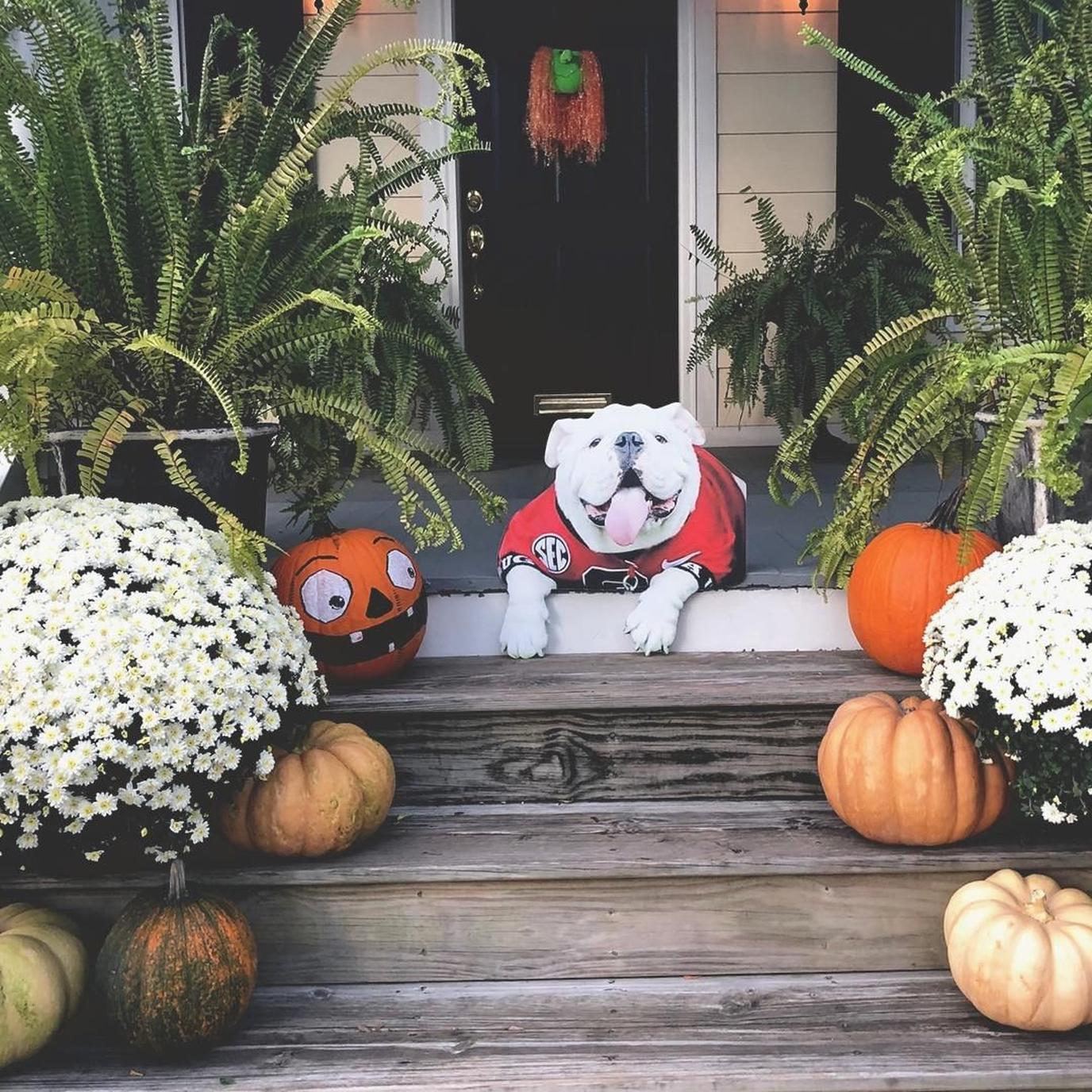 "This one's going on my Finsta for my real fans." – Photo by @ugaathletics
Uga isn't the only four-legged mascot to grace college football sidelines (he's not even the only Bulldog). With competition so fierce, it's imperative he keep up with his social media presence. This season off the field is an opportunity to capture some new festive photos, whether he's competing for #1 Furry Fan or just needs an updated portrait for the mantle.
5. Get a "Dog"ree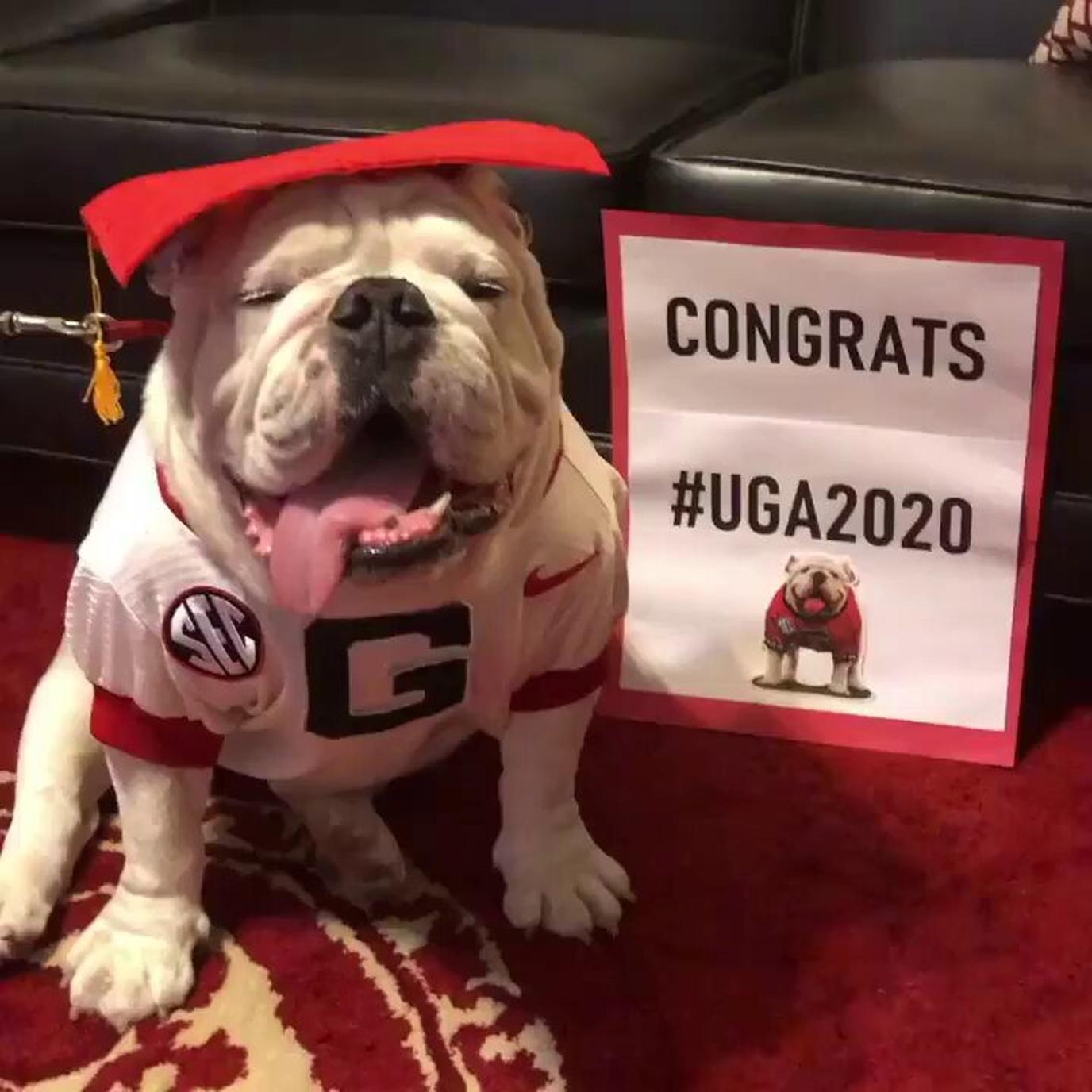 He's an athlete and a scholar. – Photo by @ugaathletics
Who said you can't teach an old dog new tricks? Since he won't be on the college campus for football games this year, Que could take the time to get that degree he's been pining for… or at least learn some new skills. These dog schools would be happy to have him enrolled and offer unique classes on anything from how to be a therapy pup to mastering the Canine Quoit.
6. Cheer for Apps and Brews (and Football, too)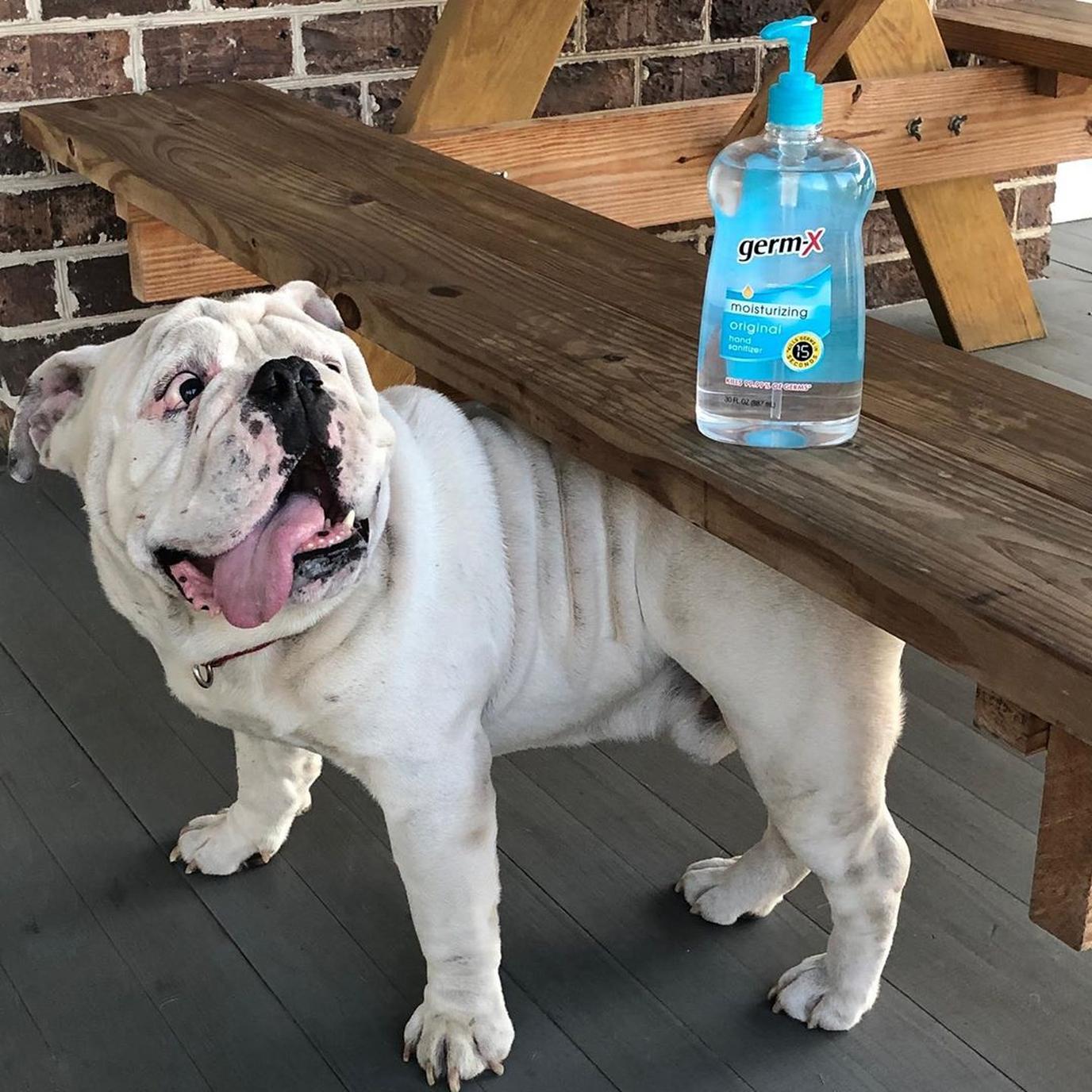 "That's not a nugget." – Photo by @ugaathletics
College mascots and football supporters of all breeds will love the festive atmosphere of game day at a sports bar and restaurant almost as much as the tasty morsels that might drop under the table. This season, watch the game on a big screen on a pet-friendly patio with your wide Retriever. You might even bump into Uga there, too.
7. Go Long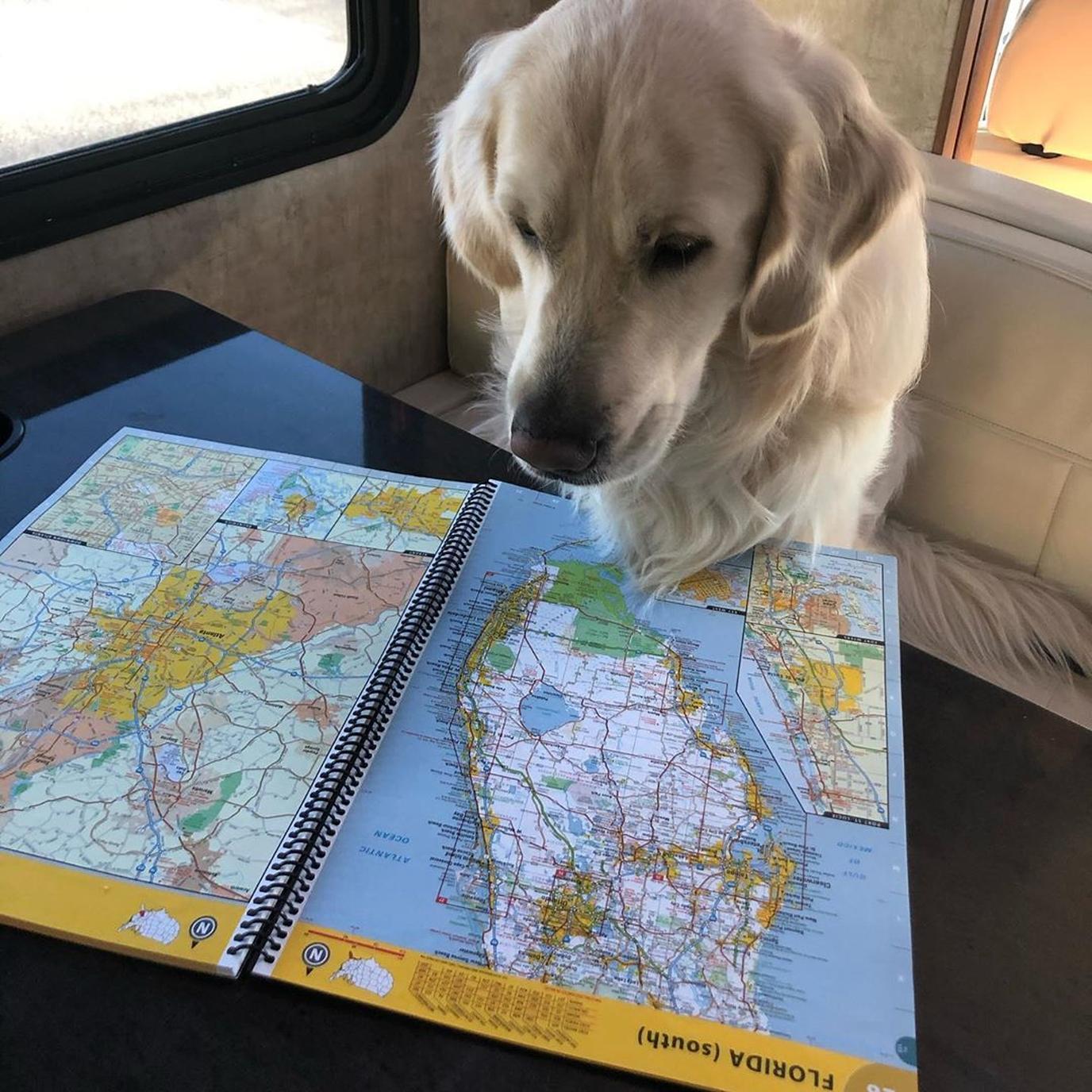 "That's definitely more than 50 yards…" – Photo by @ohhh.my.gio
Pet-friendly getaways offer a chance to take a break from the commotion of everyday life. If an escape from reality is just what Uga needs this fall, there are plenty of places where he is welcome, whether he's looking for something completely off-grid or just a spot to rest his paws. If that sounds like exactly how you and Fido want to spend weekends this fall, check out these tips for booking a vacation rental with your canine companion.
8. Down, Set, Hike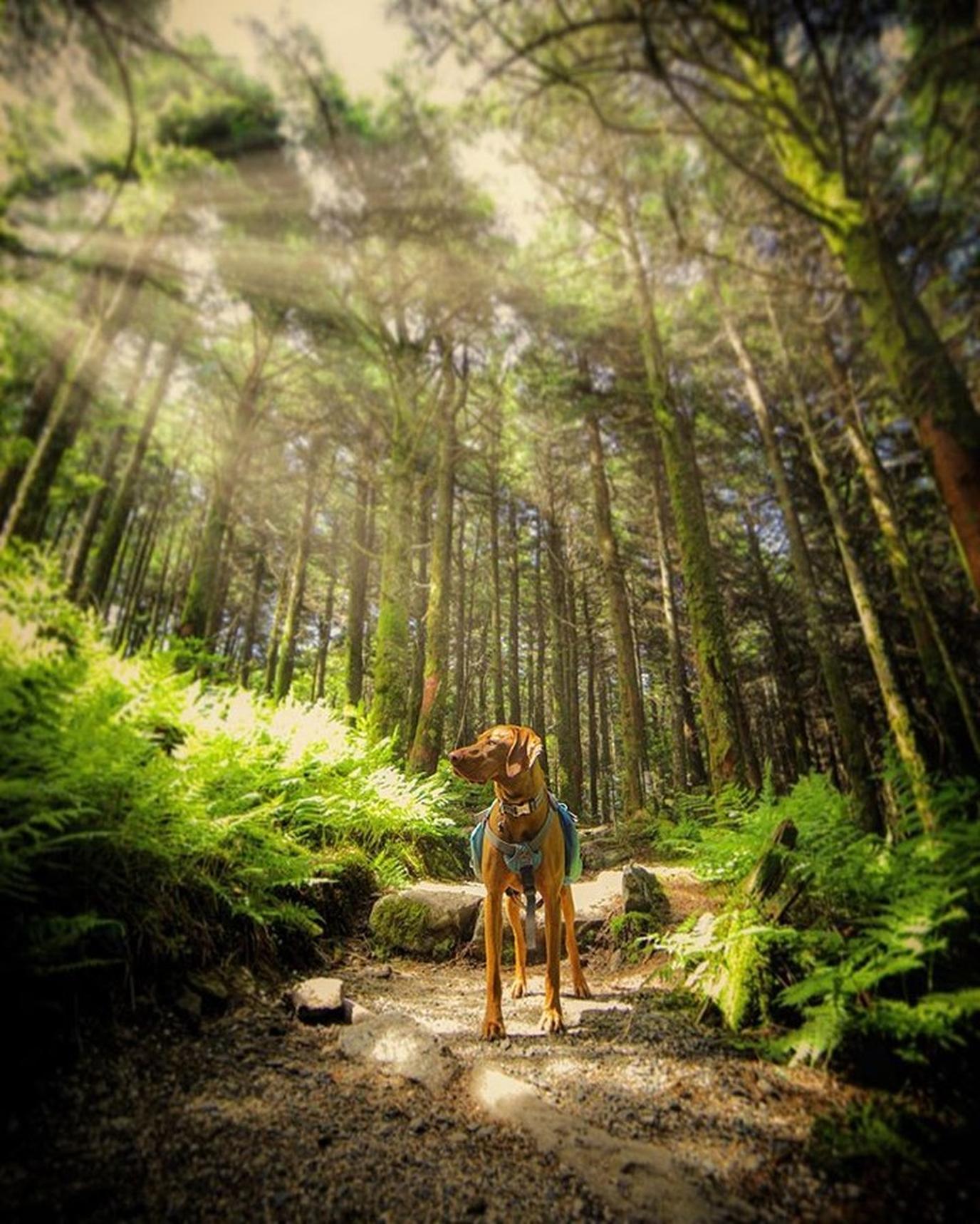 "Those are big goalposts." – Photo by @kitkat.dellinger
Instead of sitting on the sidelines, off-duty football mascots can embark on a hiking adventure to see the changing leaves this autumn. Although Bulldogs aren't known for having especially great hiking stamina, they are excellent travelers. If a day on the trail is off the table, Uga can join his family to take in the fall foliage at one of these vacation rentals with a view.
9. Trade the Uniform for a Costume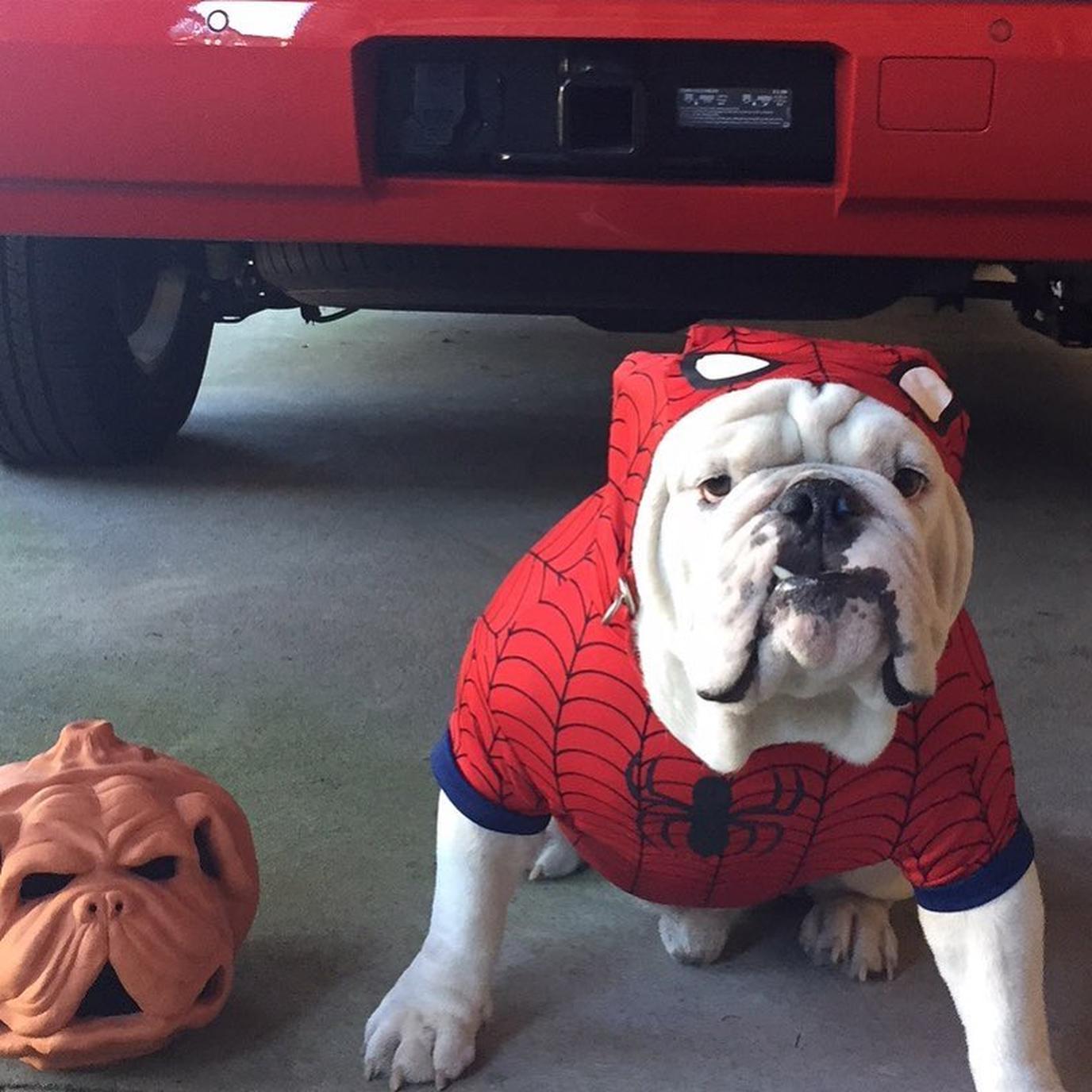 Just your friendly neighborhood Spider Man. – Photo by @ugaathletics
With so much more time on his hands, Que can plan the best "Howl-O-Ween" costume ever! Here's a roundup of a few of Fido's friends in their best Halloween dog costumes from 2019 for inspiration.
10. Visit Fans and Friends Virtually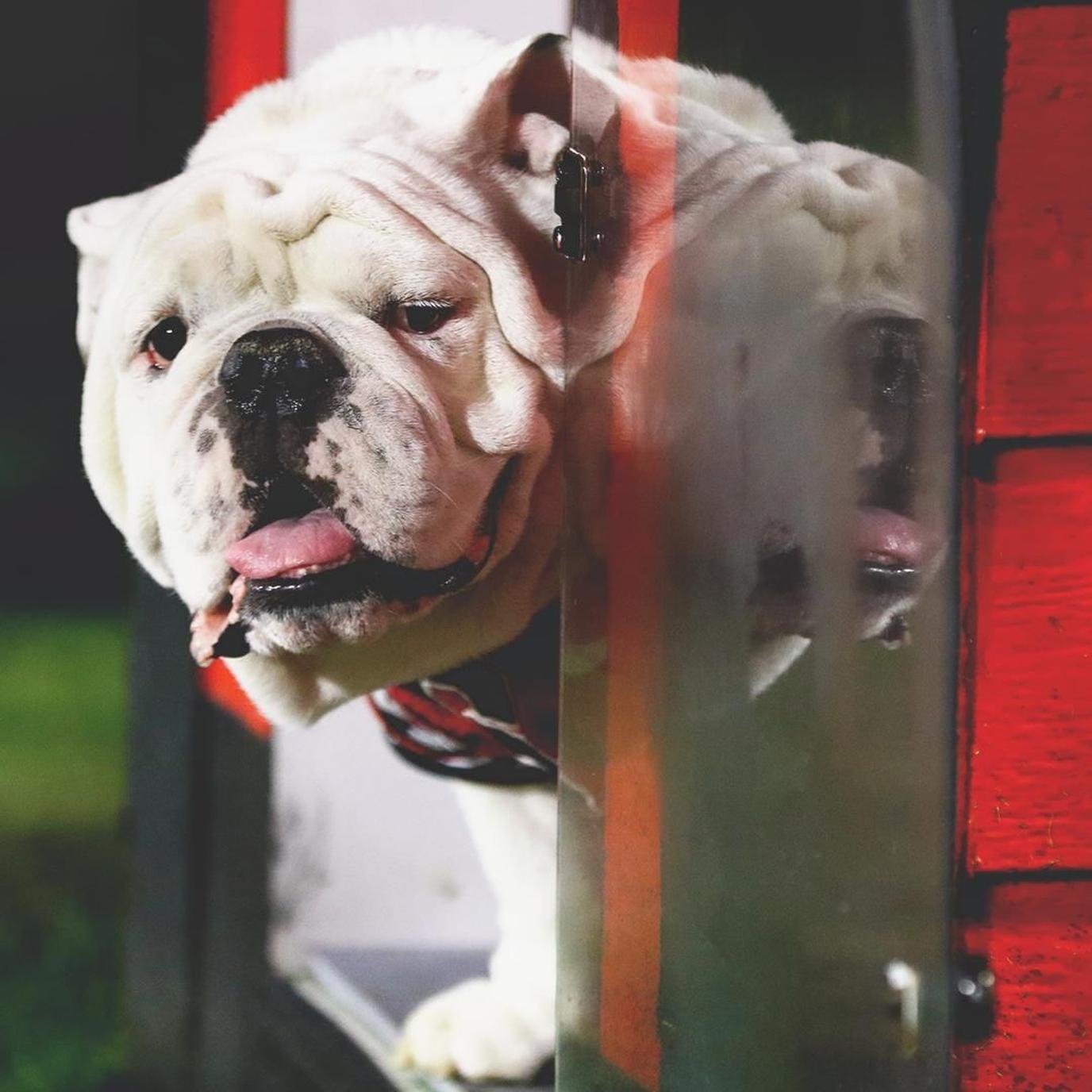 Who wouldn't want to meet this handsome boi? – Photo by @ugaathletics
Whether Fido is a University of Georgia fan or just a fan of having famous friends, he will be able to meet Uga virtually this season. Que's human, Charles Seiler, says the Dawgs mascot will make remote appearances during games this fall and even conduct video calls from home. UGA's athletics department has also announced plans to roll out a feature where fans can click on a button and be able to see Uga X enjoying everyday life at home in dog-friendly Savannah.
This post from BringFido originally appeared as 10 Things Uga (and Other Mascots) Can Do on Gamedays This Football Season.