Have you ever rolled up to a vacation rental and been turned away when they see Fido by your side? If you're planning a trip with your pooch and want to stay at Airbnbs or VRBOs, it's important to be prepared. Follow these tips to ensure you book a pet-friendly vacation rental that not only allows four-legged friends, but welcomes them!
1. Make Sure the Property Is Pet-Friendly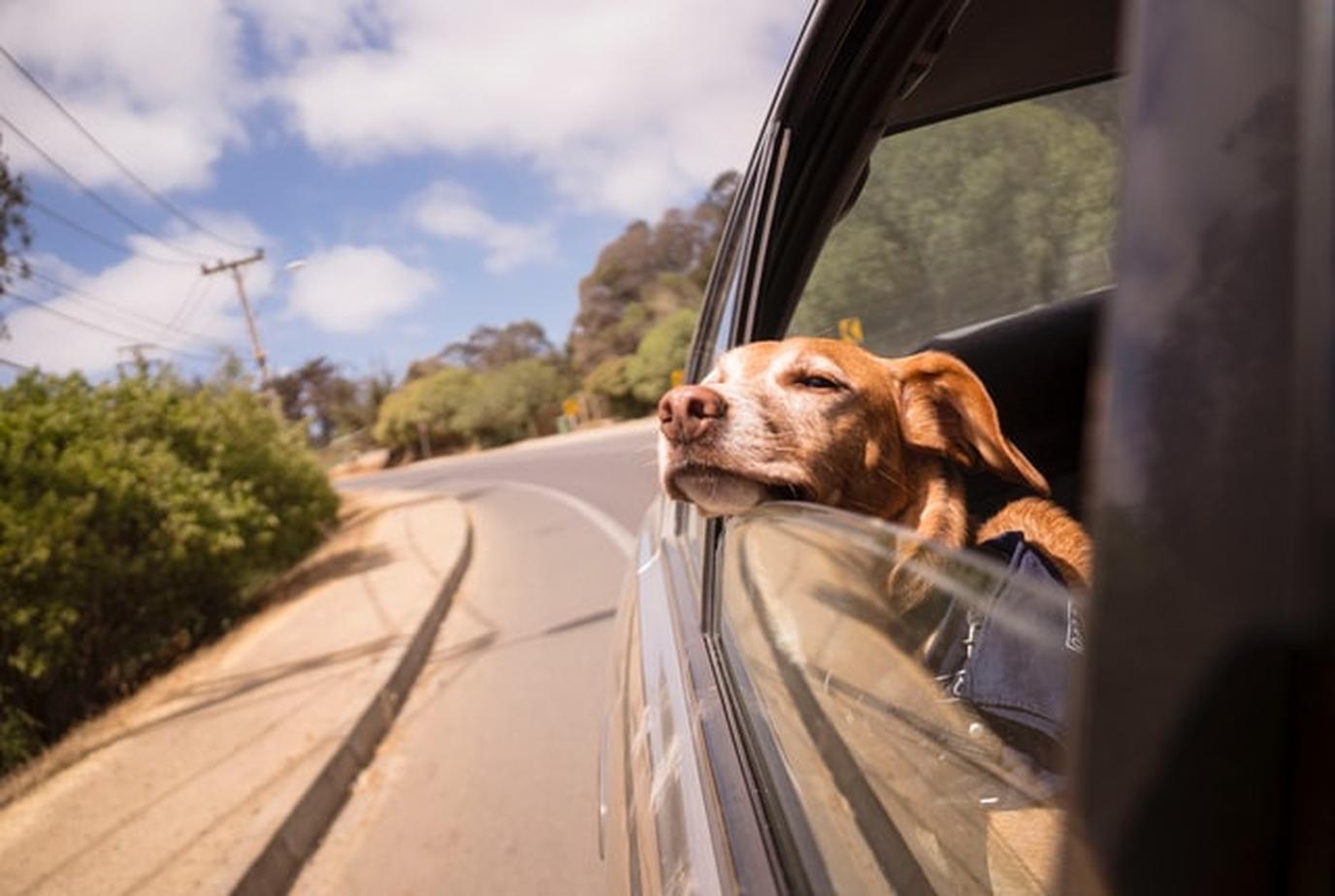 "And you're sure I can come this time?" – Photo by Ignacio Amenábar on Unsplash
Don't spend hours making a shortlist of possible places to stay only to discover they won't welcome the furriest member of the family. As well as offering filters for houseboats, castles and other unique stays, vacation rental websites like Airbnb and VRBO allow you to filter for pet-friendliness. Fortunately, BringFido makes it easy to find and book pet-friendly rentals through our site or app for iOS or Android. When searching for your next stay, simply choose your destination and select "Vacation Properties" from the dropdown menu.
You can even narrow your search further by filtering for pet fees, weight and size limitations, number of pets allowed, and even for cats!
Select the property rating and price to find exactly what you and Fido are looking for, or try searching for a specific feature ("hot tub" is a crowd favorite).
2. Be Transparent About Fido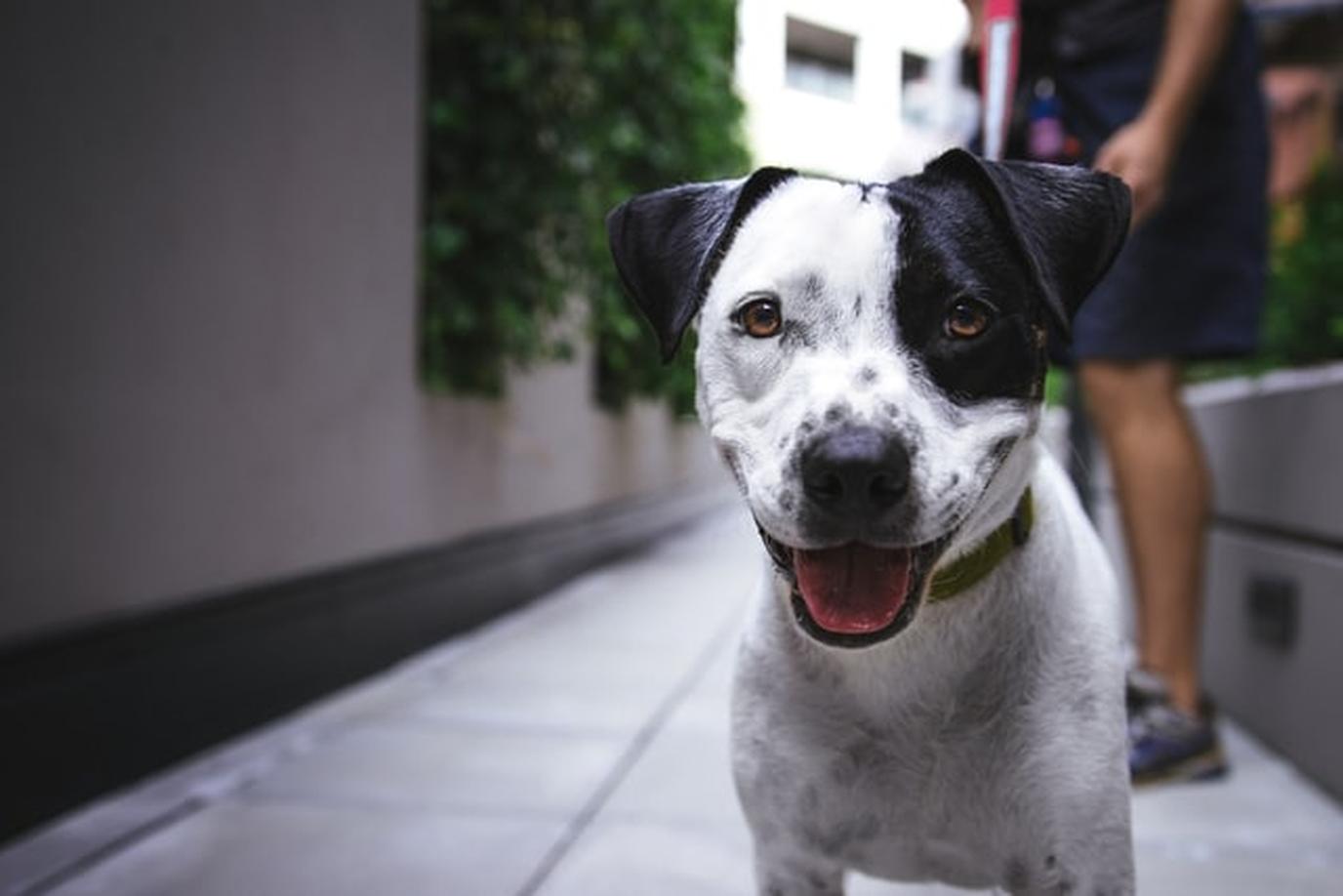 "Me, make a mess? It's my owner you need to worry about!" – Photo by Justin Veenema on Unsplash
Unlike hotels where you sign in at a front desk, the likelihood is you won't ever come face to face with your host. These days, most provide a lockbox at the door and a code to get in, which is great for social distancing but not so great if you have any pressing questions once you arrive. It's best to contact the owner before reserving, and take the opportunity to let them know you'll be traveling with a pet. Even if the property states explicitly that it's pet-friendly, your host will appreciate the heads up.
3. Check For Pet and Cleaning Fees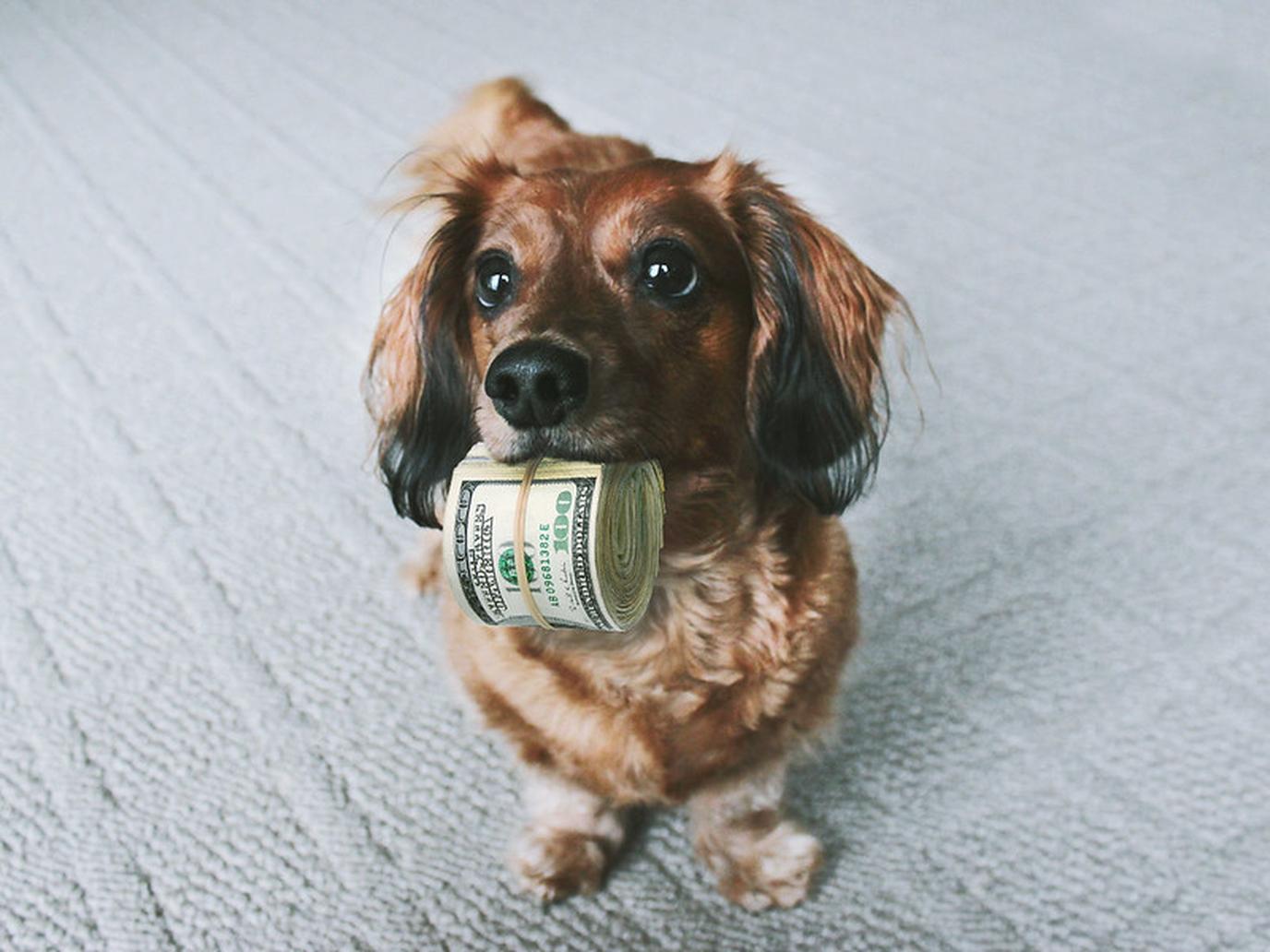 "Here's my half!" – Photo by Flickr/OTA Photos
Hidden fees can make an affordable mini-break suddenly break the bank. Fortunately, BringFido lists pet fees and cleaning fees in the description of each of our vacation rental listings, so you know what you're getting into. If you're using other booking platforms, you may need to contact the host to find out the fee if it's not stated.
4. Leave a Trail (of Reviews)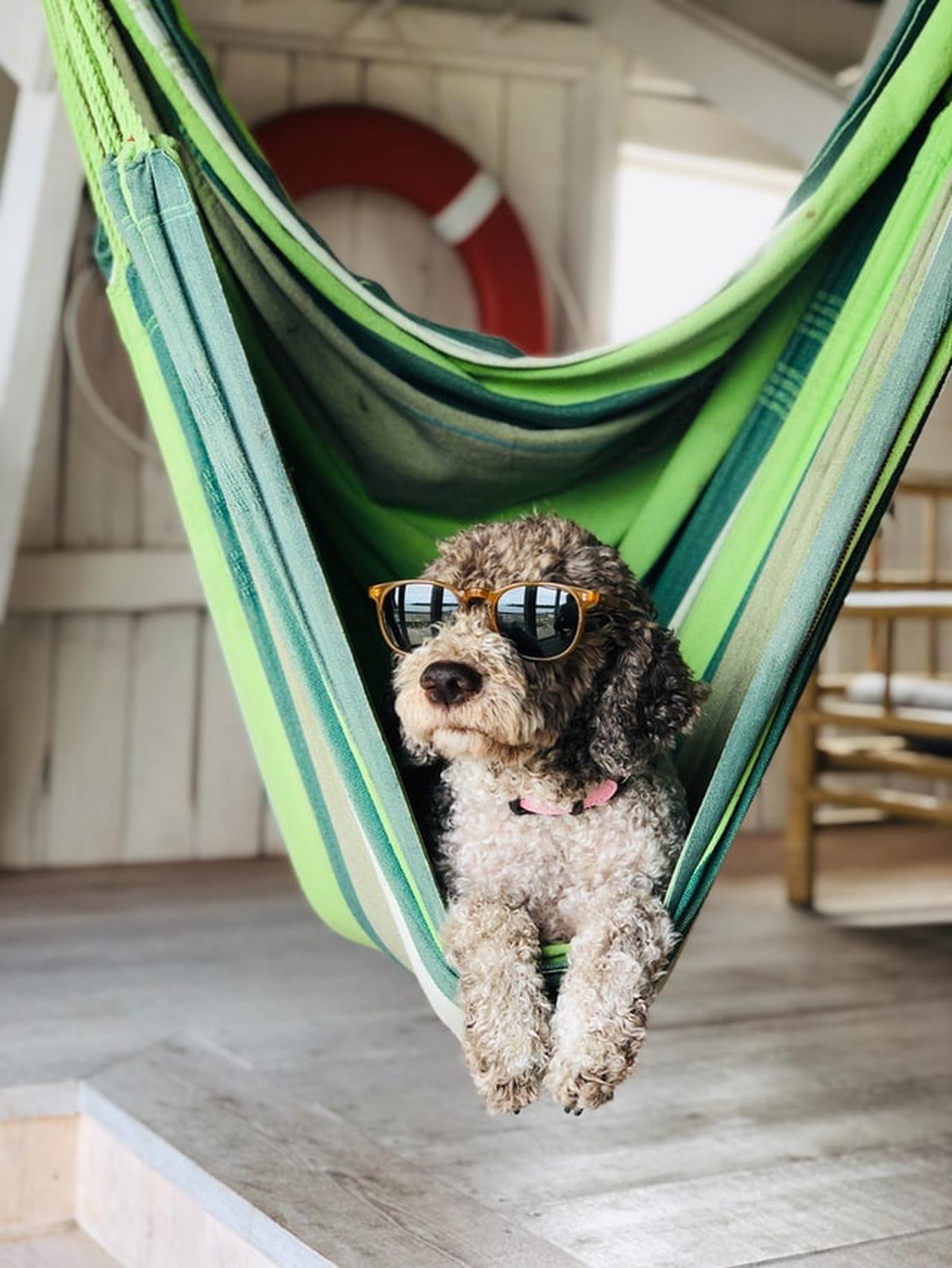 "I came, I stayed and I had a blast!" – Photo by Linda Segerfeldt on Unsplash
Oftentimes, you'll be staying in a rental that's somebody's pride and joy. Your host wants to share their home but may feel skittish about welcoming an unknown pet who might damage the place or make a mess. Help convince them that your pooch is an old hand at the whole vacation rental thing by reviewing properties you've stayed at before, and including pictures of your pup being a good girl (as if she ever isn't!). Use #bringfido and we might feature your creature, too!
5. Follow the Rules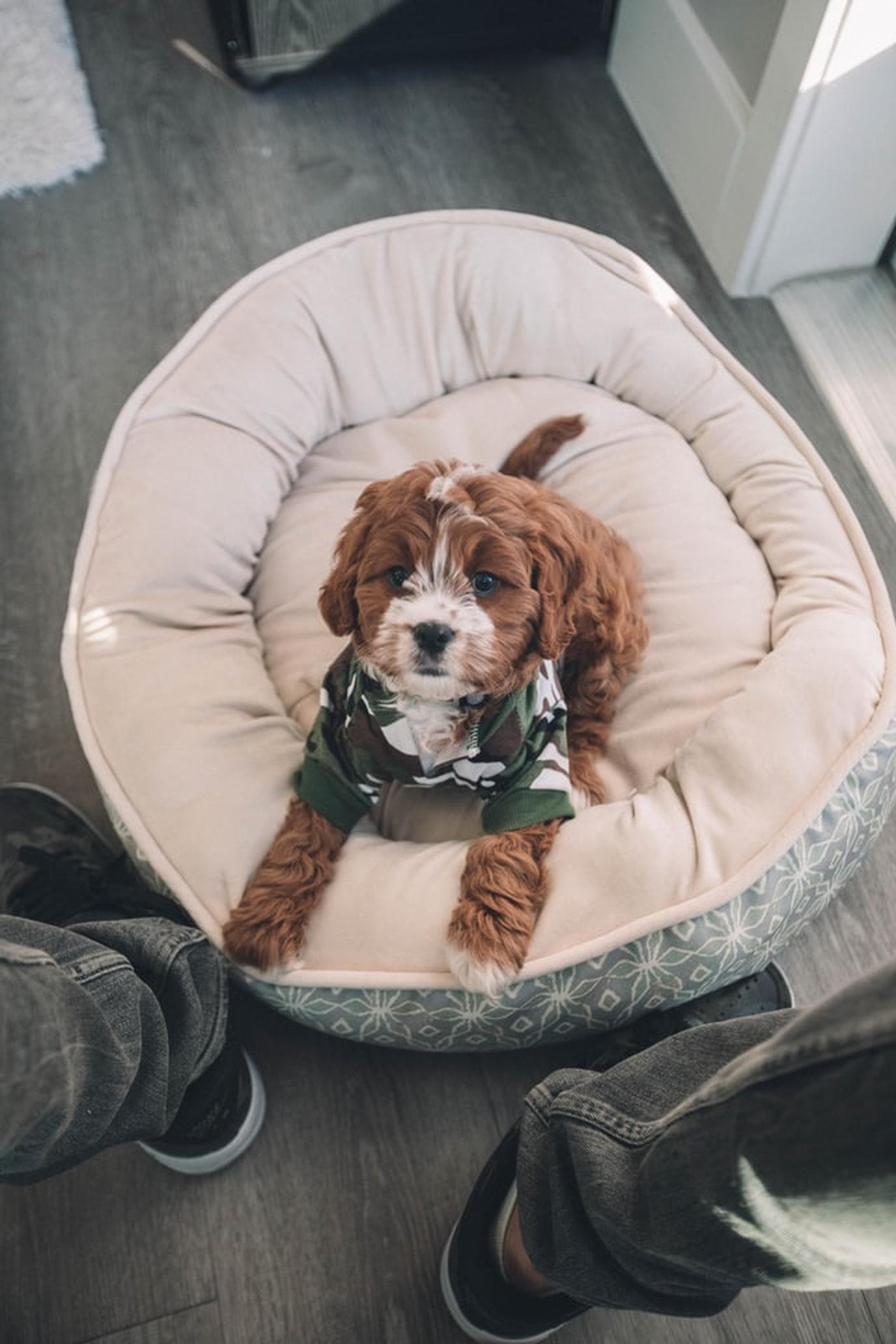 "No human bed? I guess it's okay for a few days …" – Photo by Roberto Nickson on Unsplash
Fido may run the show at your place, but in somebody else's house he needs to follow their rules. Even if he usually sprawls all over the bed at home, he's going to have to "ruff it" on the floor for a few days if the rules state (and they often do) that dogs aren't allowed on furniture. The last thing you want is to be slammed with a surprise cleaning fee for not treating your home away from home with respect.
6. Pack Accordingly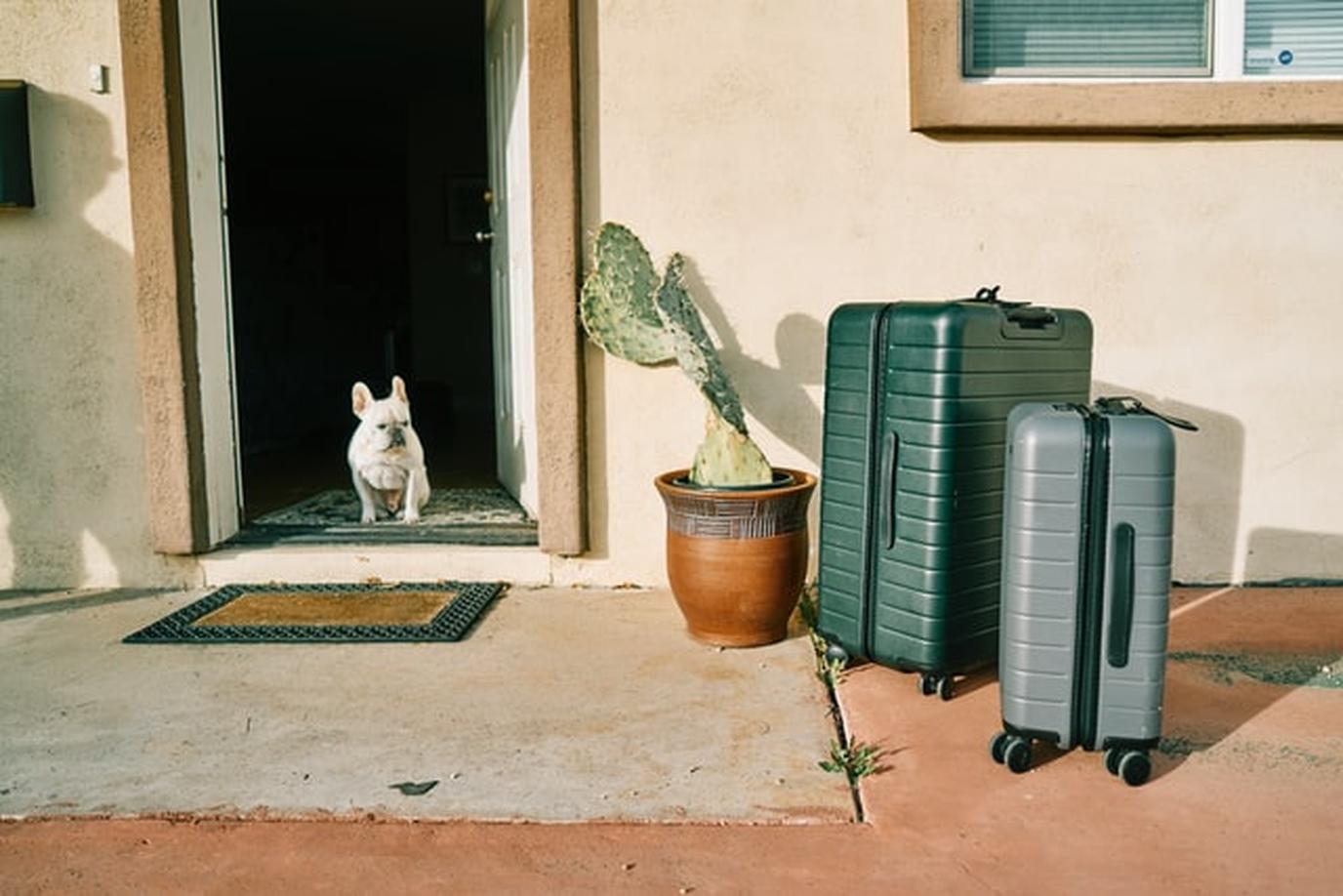 "I may have overpacked." – Photo by ConvertKit on Unsplash
The time has come to dust off your pup's barely used dog bed and buy a new food mat in preparation for her vacation. It goes without saying that you'll need to bring food, bowls and her leash, but it's also advisable to bring recognizable blankets and toys to offer her some security in unfamiliar surroundings. Invest in a pet travel bag so you don't miss anything your canine will need on her trip.
7. Ask About the (Non-Human) Neighbors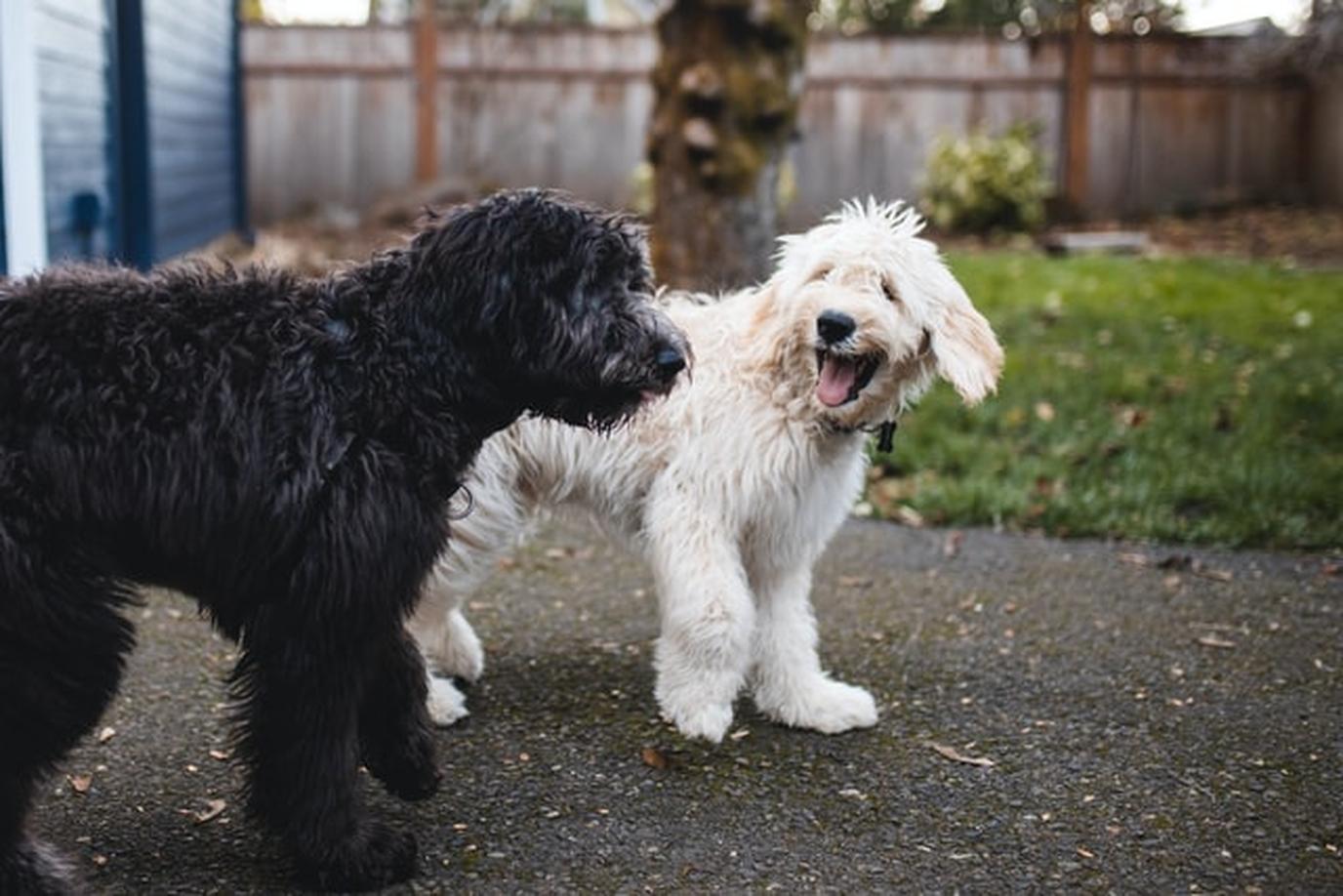 "You get to live here all the time?" – Photo by Caleb Woods on Unsplash
It's a dog-eat-dog world out there, which you'll know only too well if Fido doesn't get along with the other pups at the dog park. Be sure to ask your host if there are other animals living in the rental, especially if you're reserving a farm stay or lodgings on the same property as your host.
8. Check for Special Features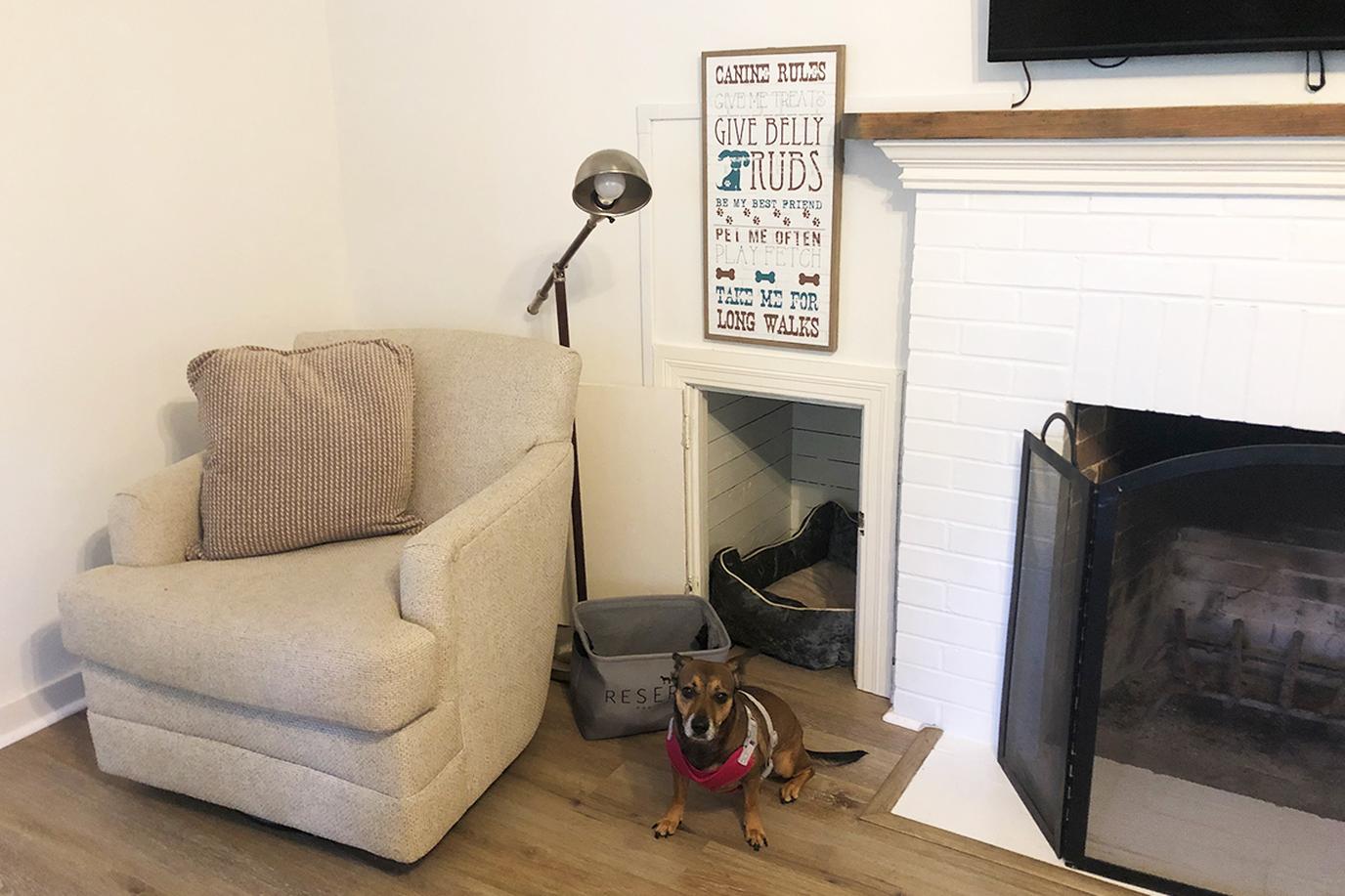 "Now this is a home away from home!" – Photo by BringFido
Long gone are the days of settling for a rental just because they allow dogs. These days, the tennis ball is in Fido's court when it comes to picking a vacation rental. Before reserving, find out if there are any cool pet amenities to entice you to spend your money on a particular place. For example, the pet package at Baron's Cove in The Hamptons includes a $40 dining card, a free copy of Steinbeck's "Travels With Charley," use of a comfy pet bed, dog dishes, a sweet treat and a frisbee. And this new home in Saint Simons Island, GA, comes with a doggy niche in the living room and a pet treats jar in the kitchen.
9. Clean Up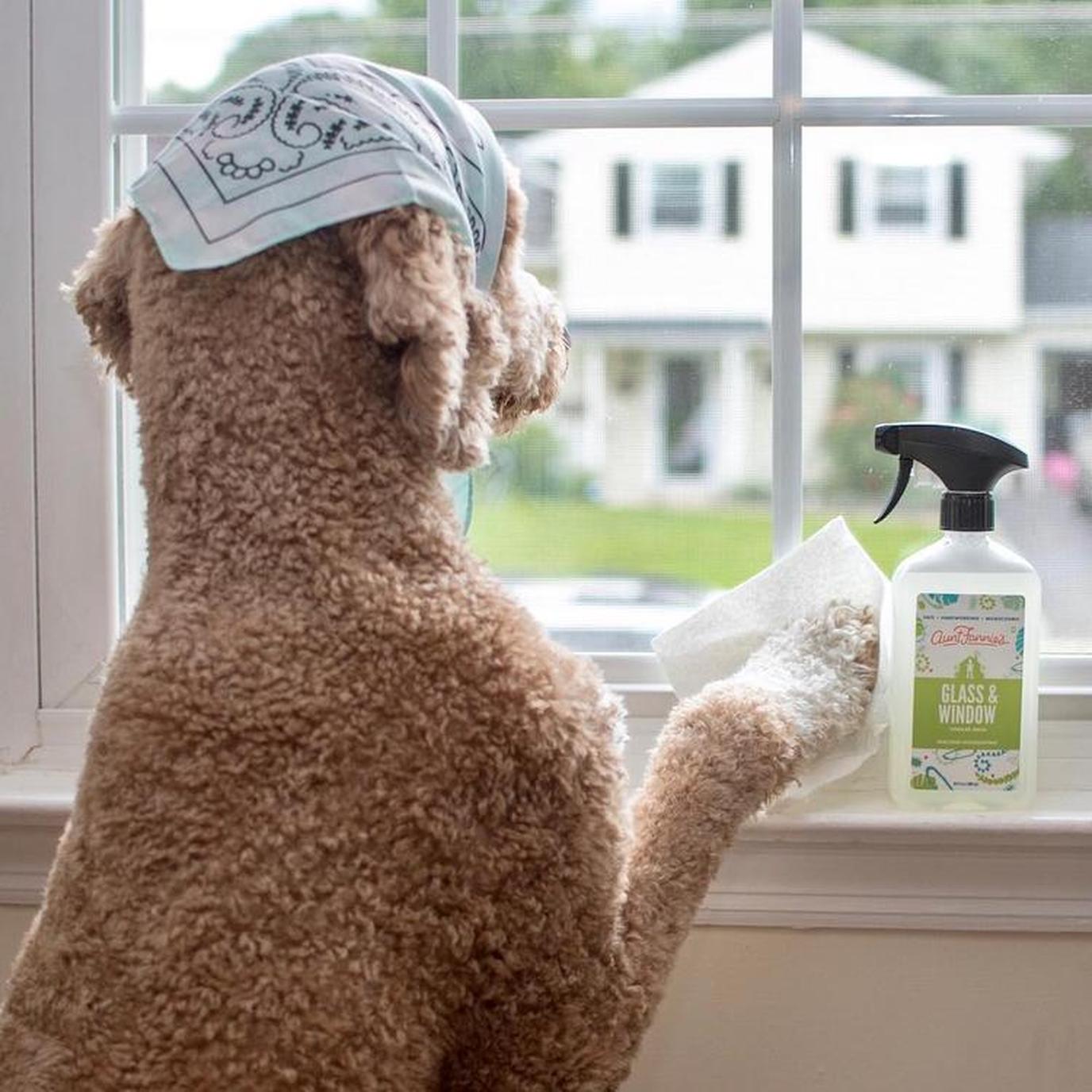 "This cleaning is a real pane." – Photo by @twodapperdoods
We're not talking about getting the bleach out and doing a deep clean at the end of your stay, but it's nice to leave a house as close to how you found it as possible. This is just another way to say thanks for a "paw-some" vacay.
10. Share the Love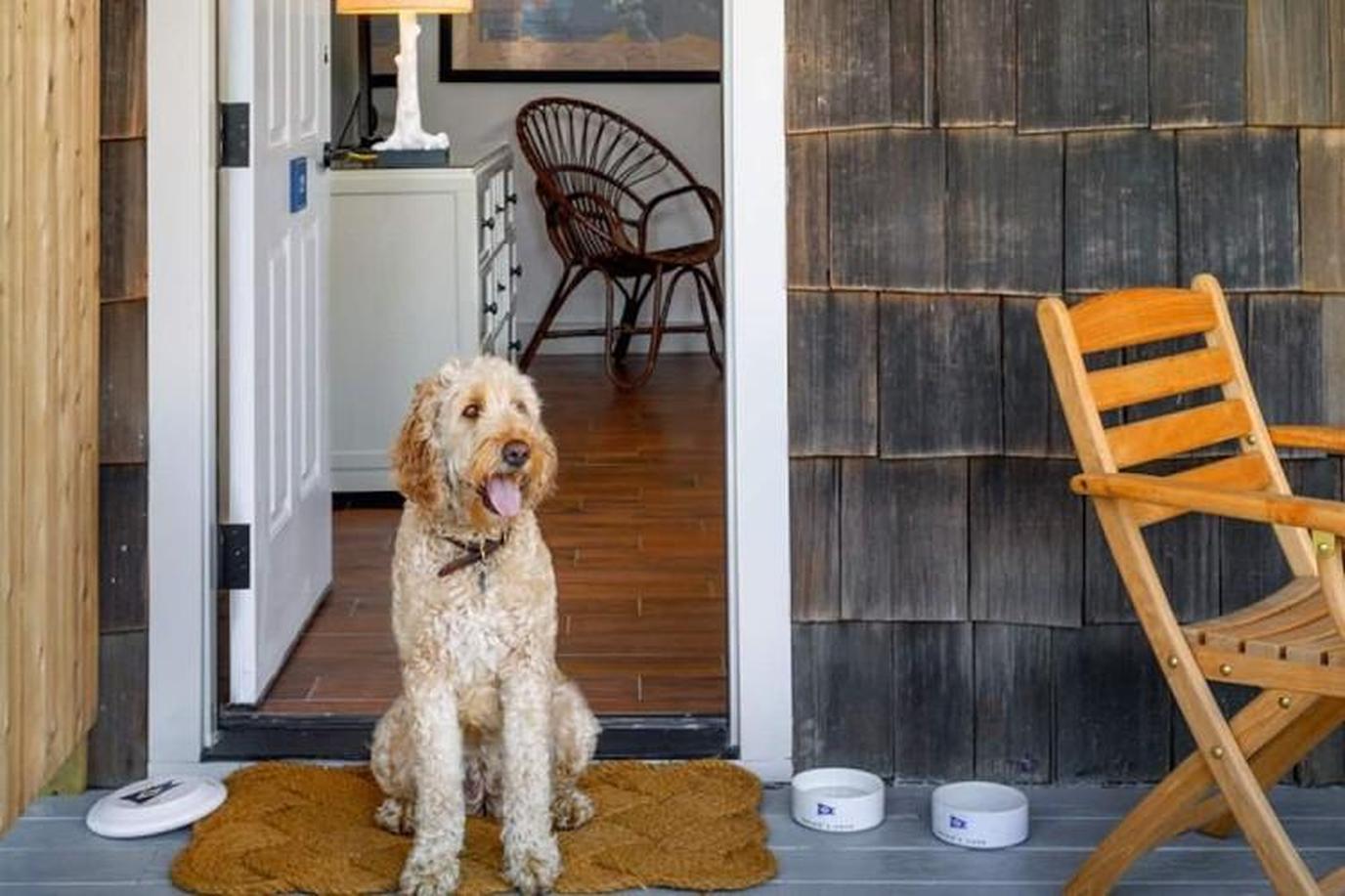 "Five bones – would stay here again!" – Photo by Airbnb
Don't forget to leave a good rating on BringFido if you enjoyed your stay. Five bones can make all the difference to the success of a property in the vacation rental business, and it's a nice way to acknowledge the host who let you and your hairy holidaymaker make some wonderful memories together. And remember, guests aren't the only ones who can leave reviews these days. Hosts are also able to review you and your pooch, so make sure Fido's on his best behavior!
This post from BringFido originally appeared as 10 Tips for Booking a Pet-Friendly Vacation Rental.