Contrary to Fido's belief that every day should be about him, there is one day of the year that's devoted entirely to canines. National Dog Day is celebrated annually on August 26. Established in 2004 by animal advocate Colleen Paige, the popular holiday has snowballed, bringing much-needed attention to the ongoing plight of canine overpopulation and the need for new adopters. It's Fido's day, and we've got a few ideas on how you can help him celebrate it.
1. Take a Trip to the Beach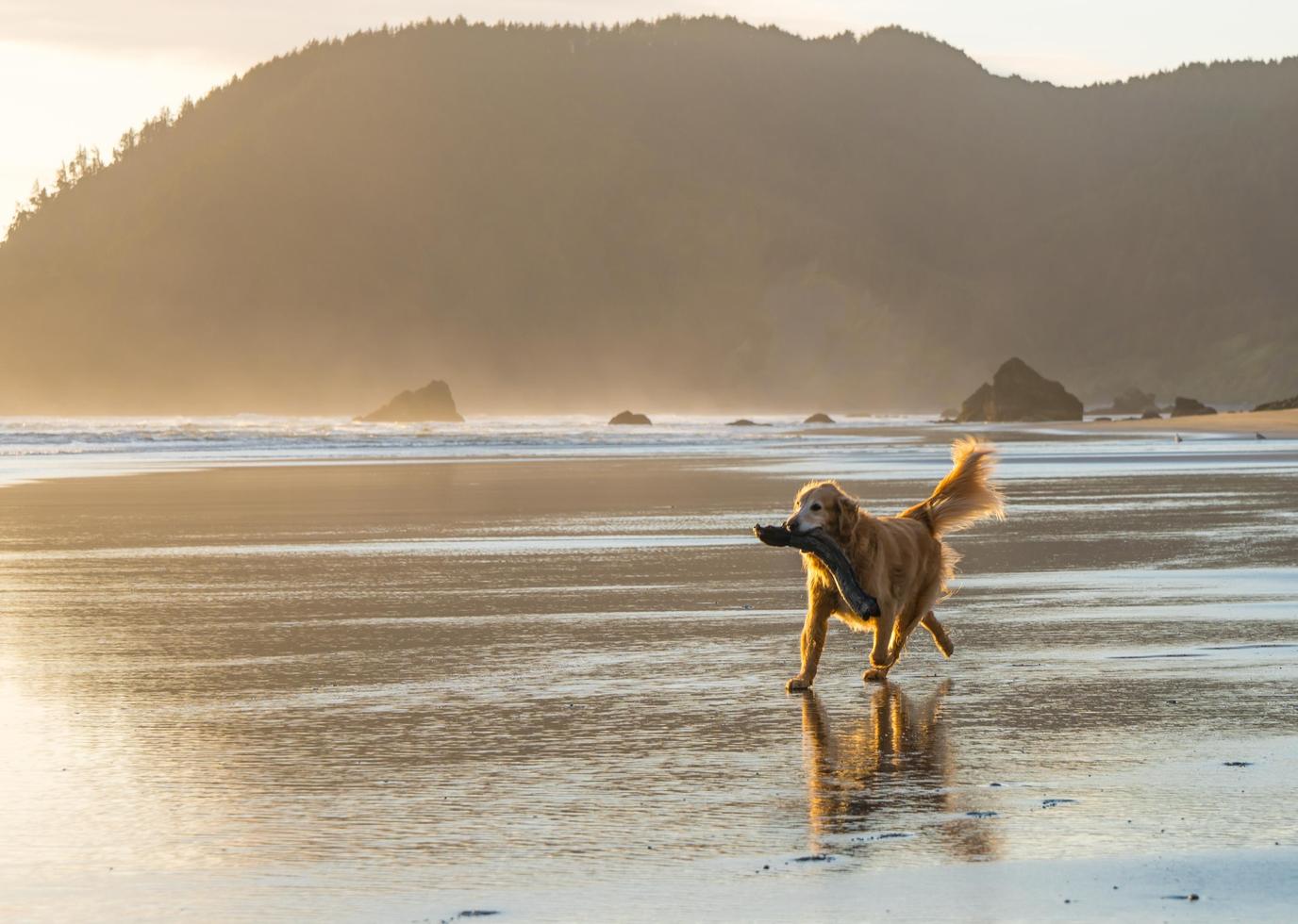 "I don't know what this thing is, but I like it!" – Photo by Paul Buffington
Is there anywhere as alluring as the beach for your dog? On National Dog Day, let her enjoy a huge digging canvas, refreshing water on her paws and the sun on her snout. Check off our essential 8 tips for a dog-friendly beach vacation and visit one together. The dog-friendly beaches of the east coast stretch for miles along the Atlantic coastline, attracting visitors from all over the world to revel on the golden sands and in the blue surf. The warm waters and gentle tides make the dog-friendly beaches of the gulf coast a lovely option for a relaxing getaway. On the other side of the country, pack your bags and visit the idyllic dog-friendly beaches of the west coast, famed for the Pacific surf and mellow vibes. With pet-friendly beaches on every coastline, there's no excuse for ignoring your beach bum's wishes on her big day.
2. Pamper Your Pooch at the Spa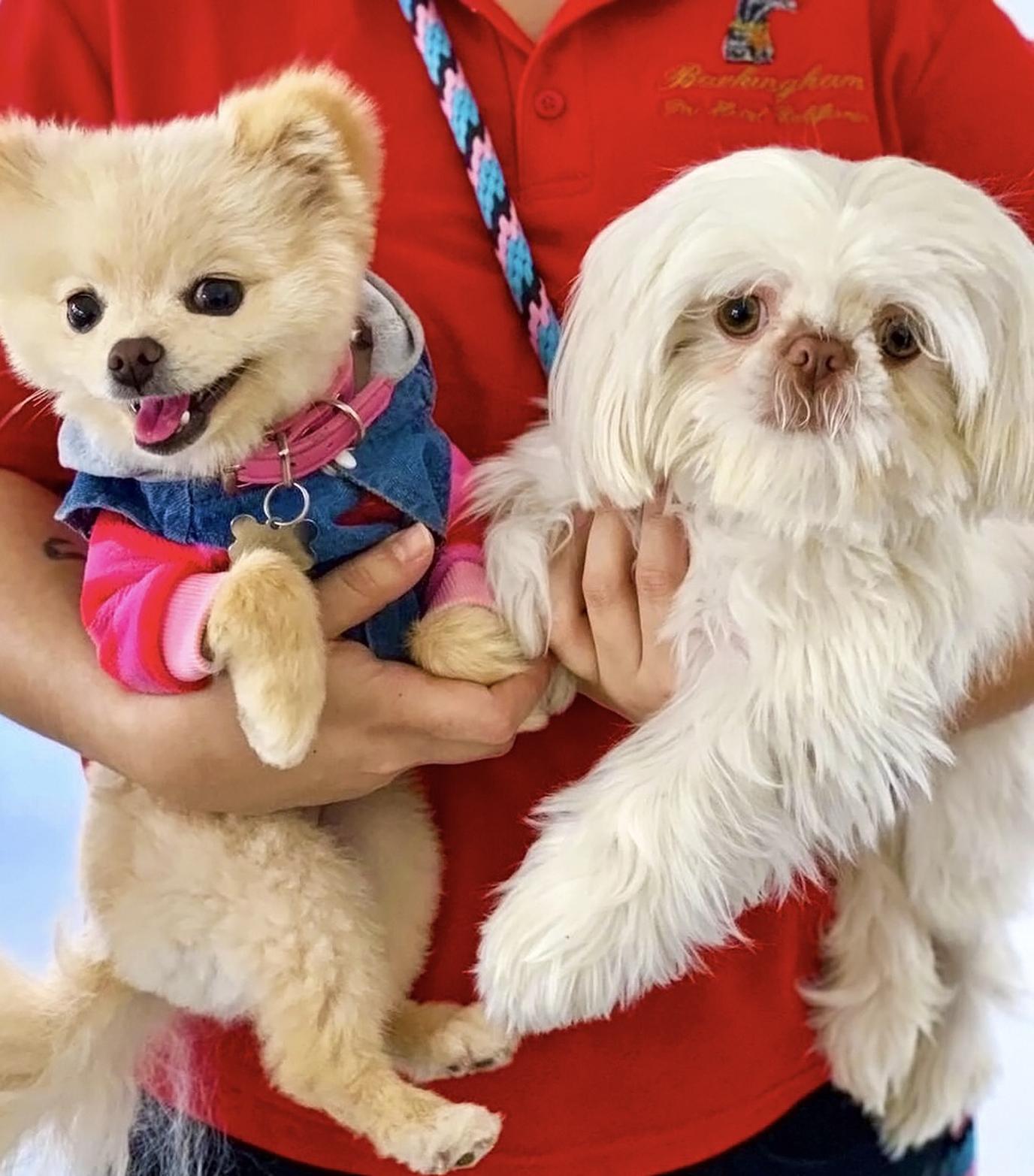 Looking fresh and fabulous for National Dog Day. – Photo by Ruben
Think your pooch would enjoy a Madra Mor mud bath at Venus De Fido? How about a Strawberries 'n Cream facial from Touch of Grace Pet Spa? From pawdicures to canine massages, you can find a pet-friendly spa near you that will treat your pup like a goddess.
3. Buy a Beer for Fido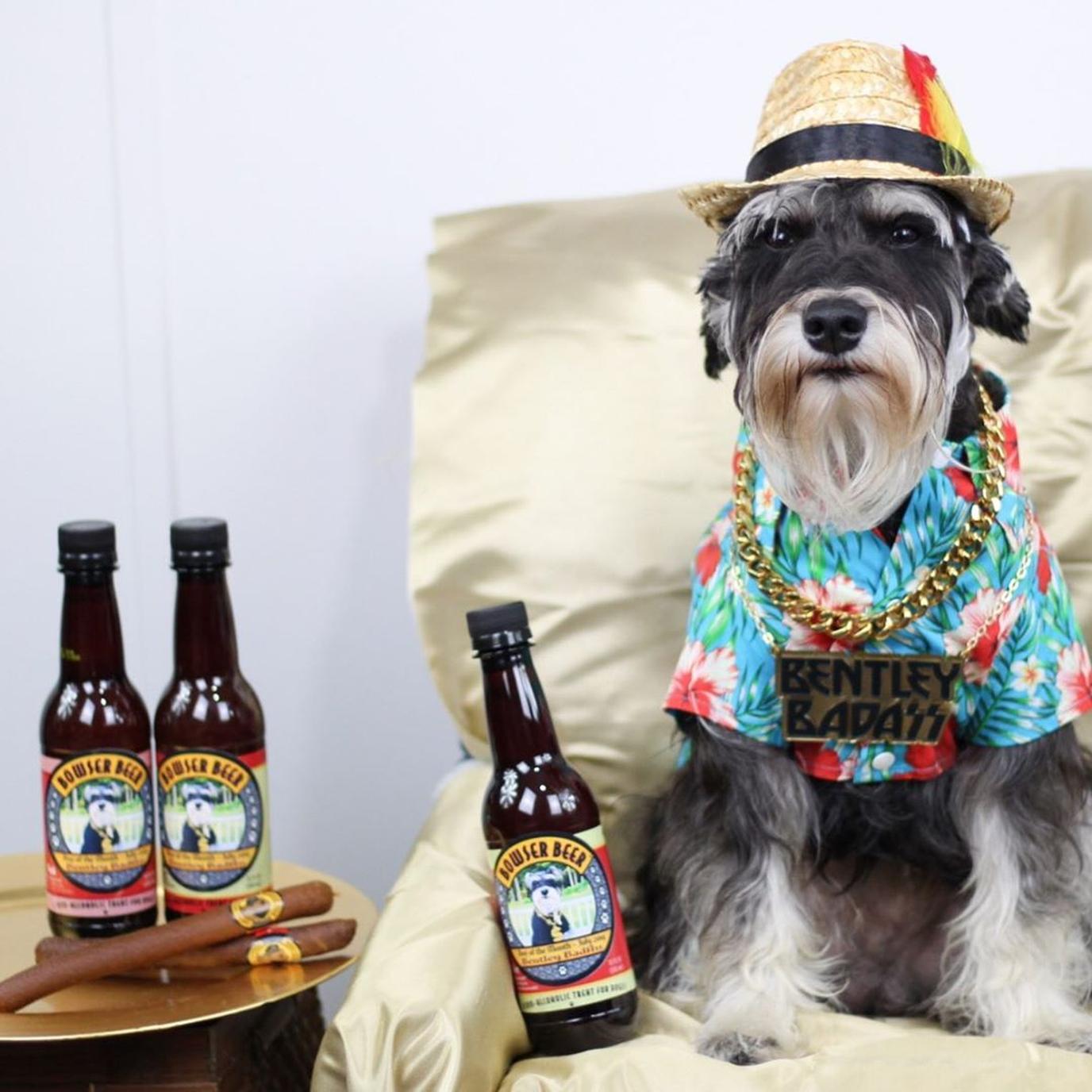 "You said smart casual, right?" – Photo by @bowserbeer
We were supposed to have flying cars and robot servants by now, but something just as astonishing has come to fruition instead: the invention of the dog beer. Your pup can now celebrate National Dog Day with a cold one straight from the fridge. Bowser Beer and Good Boy Dog Beer are two of the more established dog beer brewers. Bowser Beers contain human-grade beef, chicken or pork, no added salt or fat, and are combined with malt barley, which is packed full of vitamin B and amino acids. Asgard Brewing Company in Columbia, TN, is one of many breweries that stocks Bowser Beer by the bottle. They also brew up a wide selection of scrumptious human brews so Fido won't have to drink alone.
Good Boy Dog Beers include the Mailman Malt Licker and Session… Squirrel! Every brew is infused with turmeric, which is said to work wonders for a dog's digestive system. The Front Porch Pub in Good Boy Dog Beer's hometown of Houston stocks the beers for canine patrons to enjoy.
4. Purchase Some Swag for Your Pup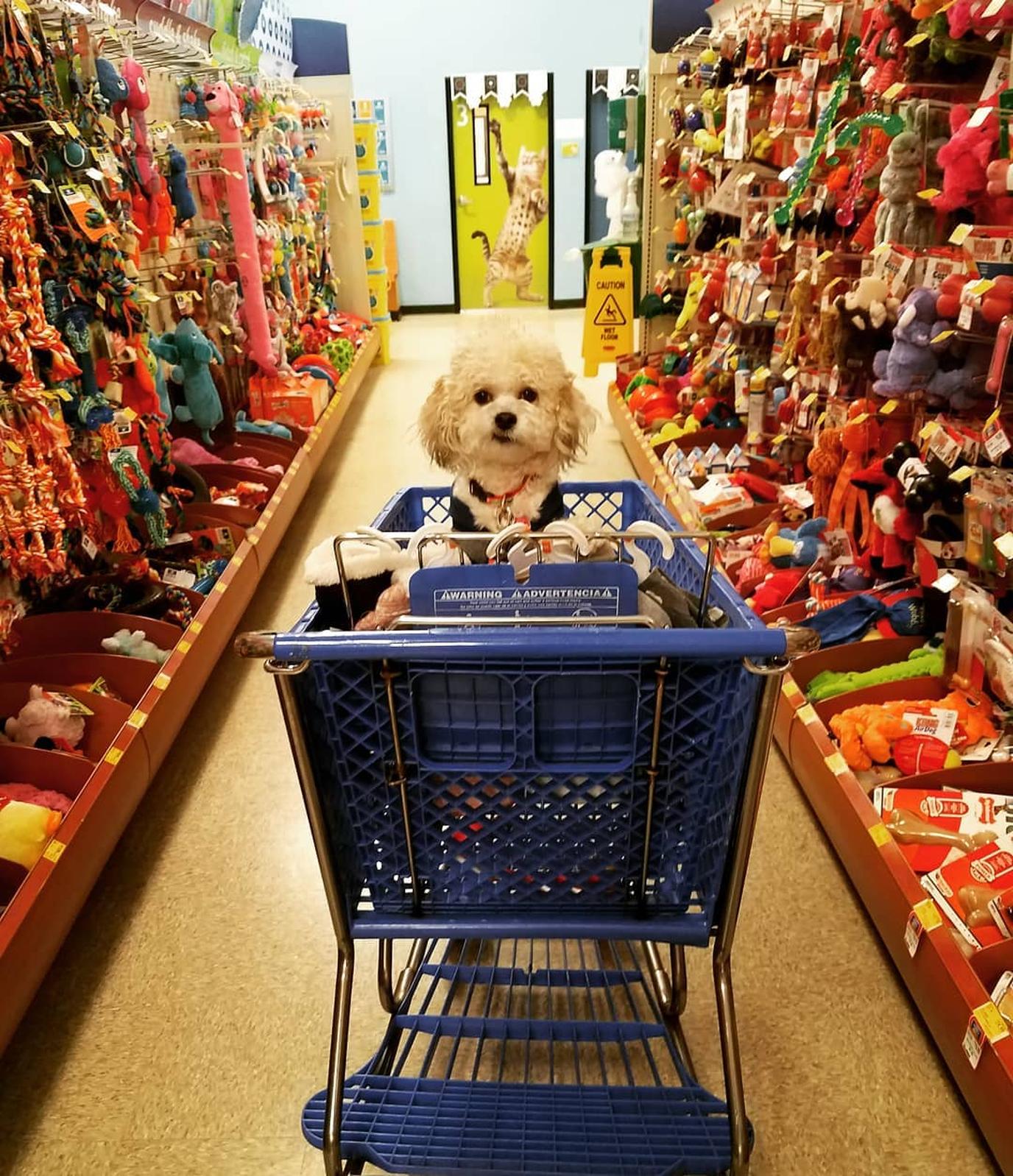 #spoiled on National Dog Day. – Photo by @dolcebabegirl
Getting a Dog Day gift for Fido can get expensive fast, especially if you're shelling out the cash for a plush Royal Sienna Dog Bed or buying him his own Expert Course Kit for the backyard. Zulily is launching a more affordable item for pup parents as part of their Dog Days of Summer promotion. The Sniff & Snap is a device that attaches to the back of your cell phone. Slip your pet's favorite treat into the slobber-safe compartment and take a #smelfie. For swag that doesn't cost a dime, visit Zachary's Jewelers in Annapolis, MD. They're offering the first 24 canine customers a diamond ring dog toy for free this National Dog Day.
5. Try Something New
Every student needs positive reinforcement. – Photo by Helen Woodward Animal Center
Dogs are hunters, herders, runners and general livewires. They love nothing more than seizing the day with four paws, so it's important we give them what they want to maintain a healthy body and brain. Why not try a totally new activity together, like going for a walk on water? All you need to stand up paddleboard (SUP) with your pup is a board, a paddle and some guts. Dogs and their owners can spend National Dog Day gliding across lakes, rivers and waterways. There are no waves or sails to propel you, so you can explore at your own pace and get a whole new perspective of a destination from atop the water.
Dogs and humans who prefer something a little more gnarly can try their paw at surfing instead. These dog-friendly surf schools teach the ancient Hawaiian sport at your dog's pace, showing him the basics before letting him get out on the water to try it for himself.
If your pup acts like a cat around the water, he may be better suited to be your canine caddy at one these pet-friendly golf courses. Fido will relish barking orders at you while you desperately try to avoid slicing another ball into the ruff.
6. Visit the Dog Park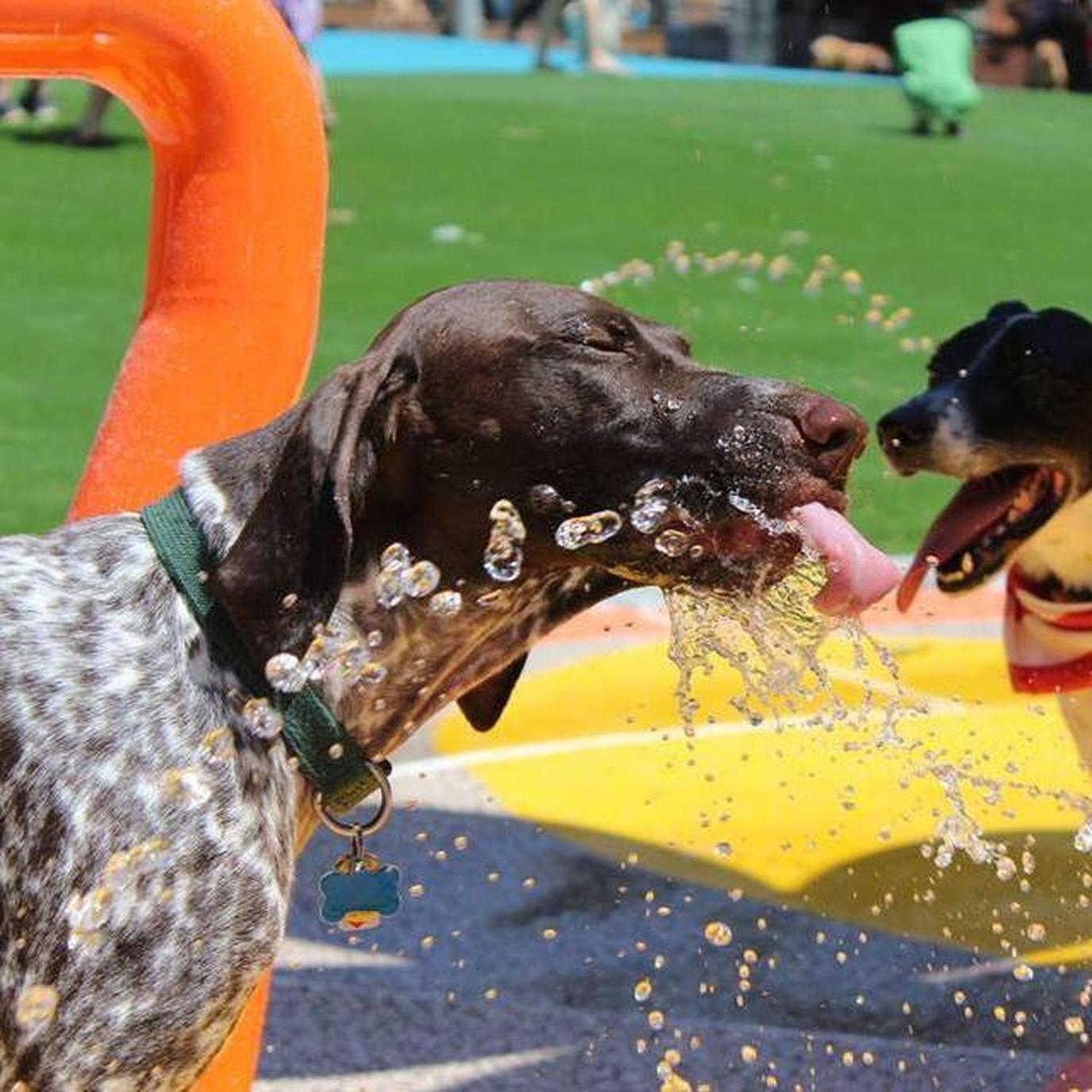 "I woof this place!" – Photo by Facebook.com/BeausDreamDogParkBuchanan
Canines seem to have a dog park sixth sense. Their ears perk up and their eyes light up at the very mention of the words as they ready themselves to leap, bound and frolic to their heart's content. There are some dog parks in America that are so incredible they should be on every connoisseur's must-visit list. Equipped with swimming lakes, stunning views and even tennis-ball-throwing trees, our list of the most epic dog parks in the U.S. gives you a rundown of the fenced-in wonderlands that would make any National Dog Day unforgettable.
7. Treat Your Furry Friend to an Ice Cream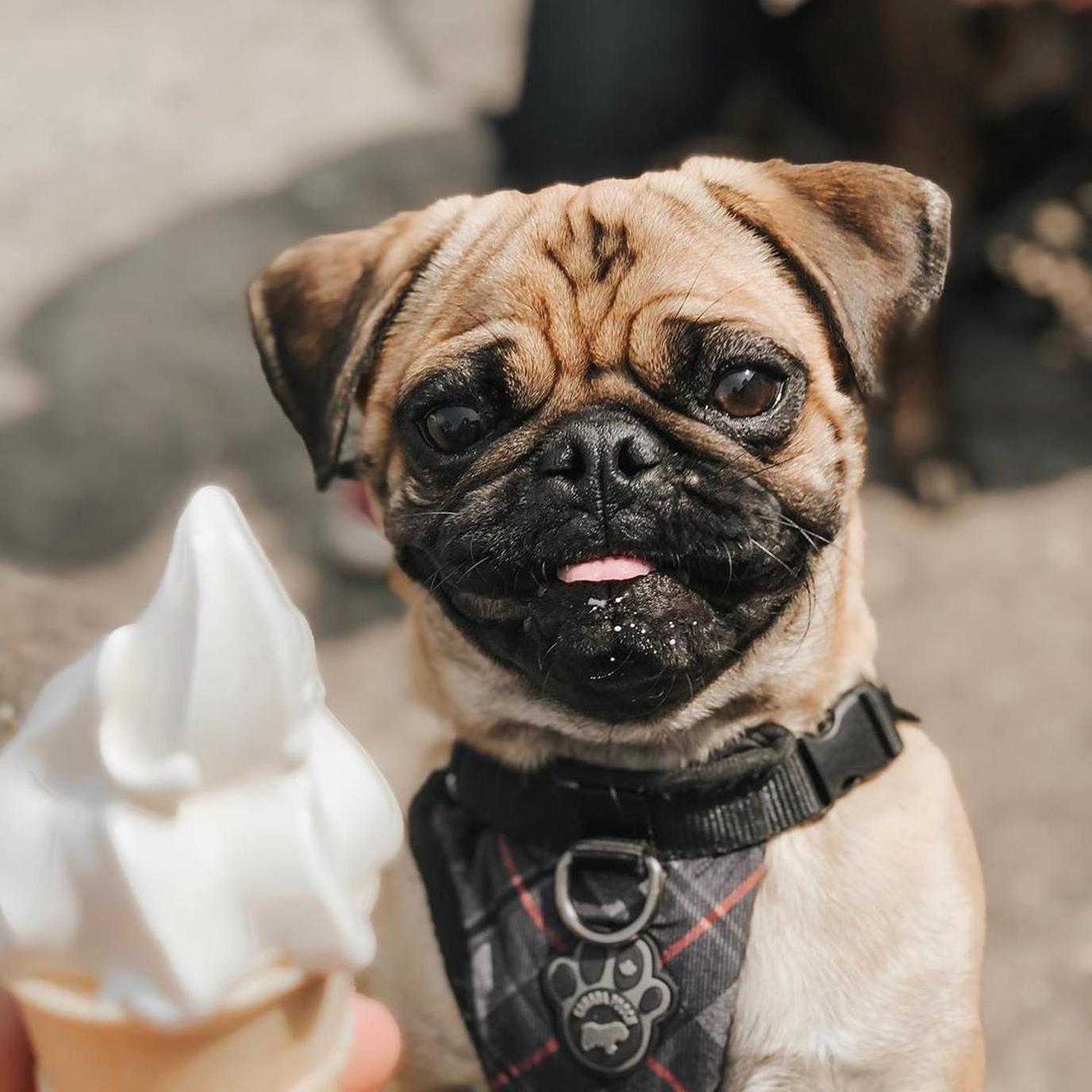 "For me?!" – Photo by @memphisthedsmpug
Creative ice cream makers around the country have worked their magic to come up with ice cream that's safe for dogs to consume and it's pretty sweet, Fido. These imaginative scoops are prepared using non-dairy ice cream, ingredients that are beneficial to a dog's health and topped with lip-smacking dog treats. We found 11 ice cream parlors that serve up a frozen treat that Fido is sure to love on National Dog Day.
8. Explore the Great Outdoors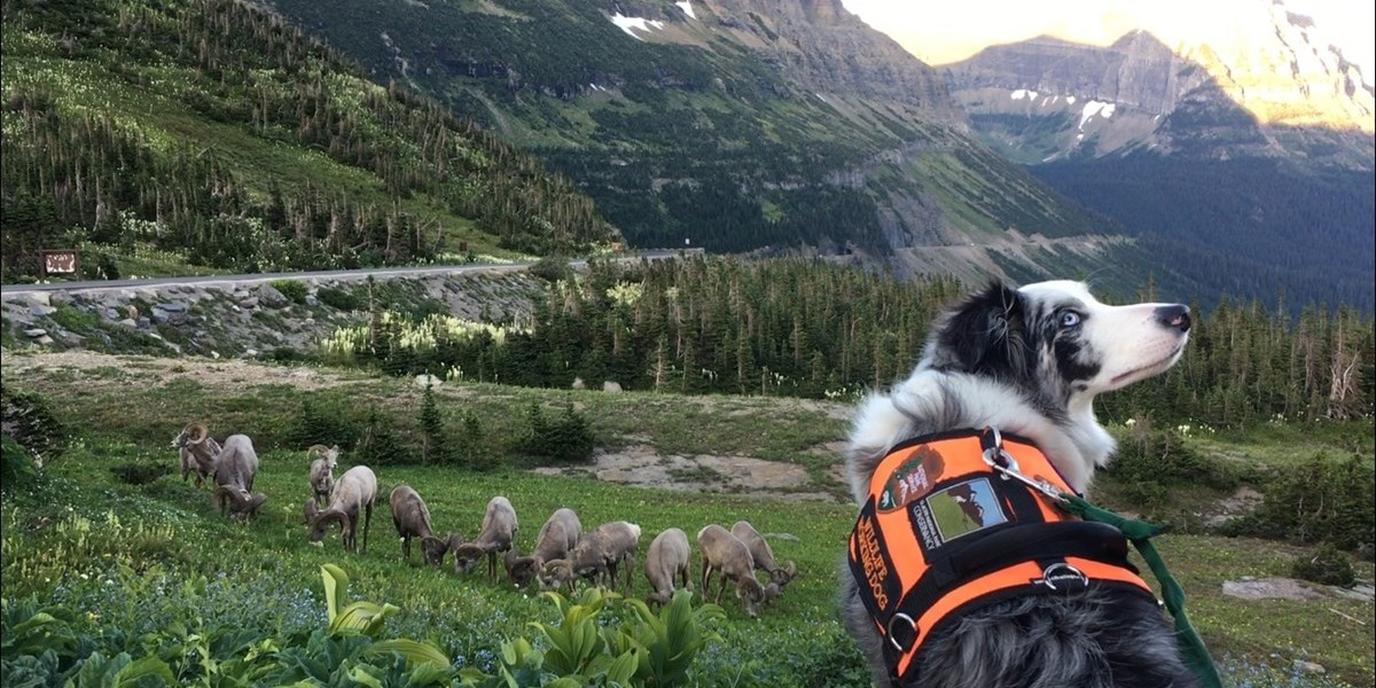 "So you're saying I can't herd them?"
Nobody knows the precise time when dogs became domesticated, when their pointy ears flopped and their big paws shrank, or when exactly they went from being intimidating wolves to our cuddly best friends. What we do know is that they began life in roaming packs, prowling the great outdoors. Fido's situation might have evolved, but his love for the outdoors has never left. Along with feeding them ice cream this National Dog Day, you can feed their souls with an unforgettable day out in nature. Some of the most beautiful areas in the country are protected by the National Park Service. We ranked the 10 most visited national parks in the U.S. by their pet friendliness. With hundreds of miles of dog-friendly hiking trails, astonishing mountain views and sunsets you can lose yourself in, these destinations are well worth visiting with your dog on National Dog Day.
You don't need a national park to enjoy the outdoors with your pooch. Follow our pet-friendly camping guide and pitch your tent at these amazing pet-friendly campgrounds.
9. Chow Down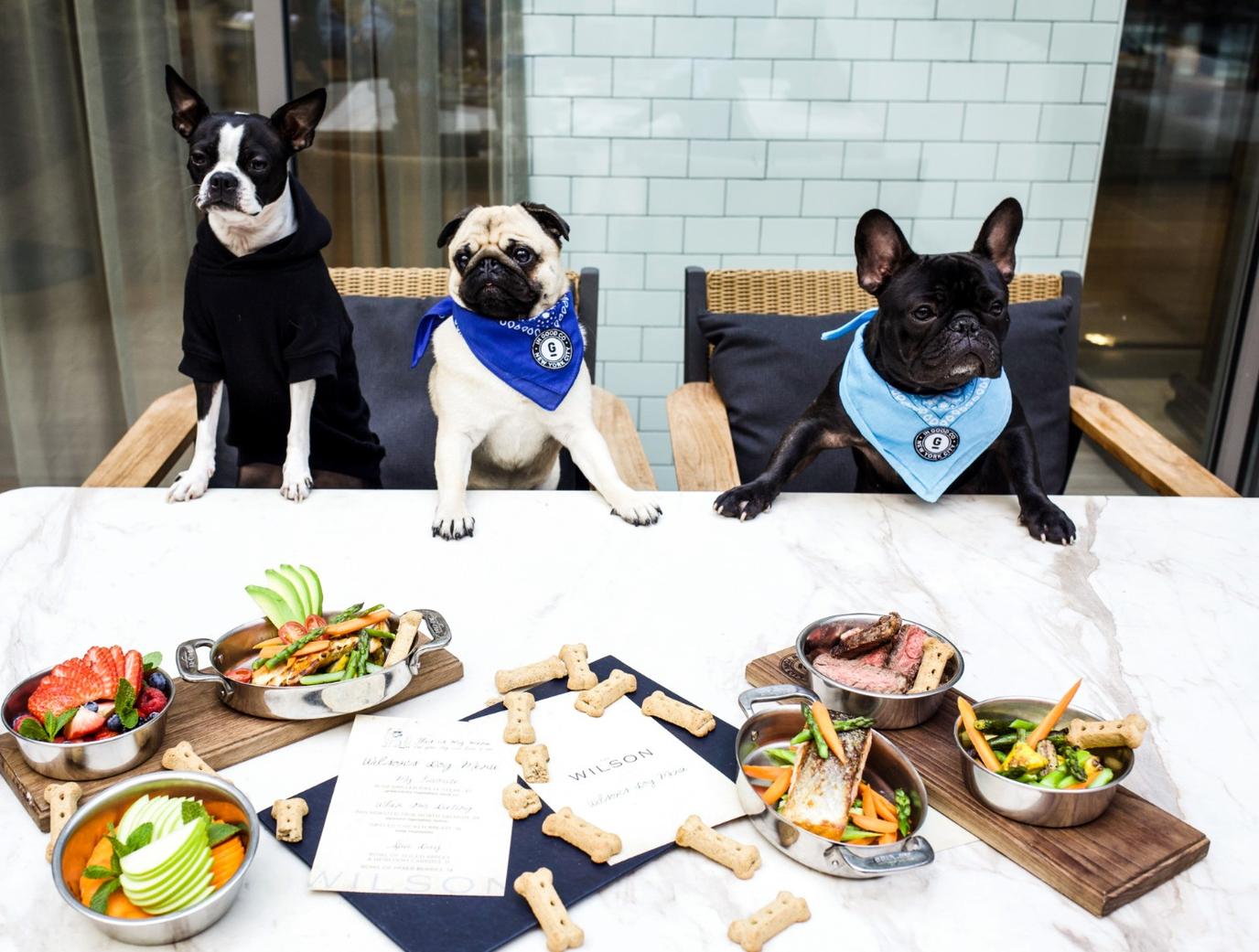 "Do we deserve this? Of course we do." – Photo by Jenna Murray/IGC Hospitality
Ever noticed the way your dog looks at your dinner like she hasn't eaten for a month, even though she gulped down her dog food 10 seconds ago? Fortunately, at these fine eateries, furry foodies get their very own menu to browse. On National Dog Day, make it a table for two, garçon.
10. Attend An Event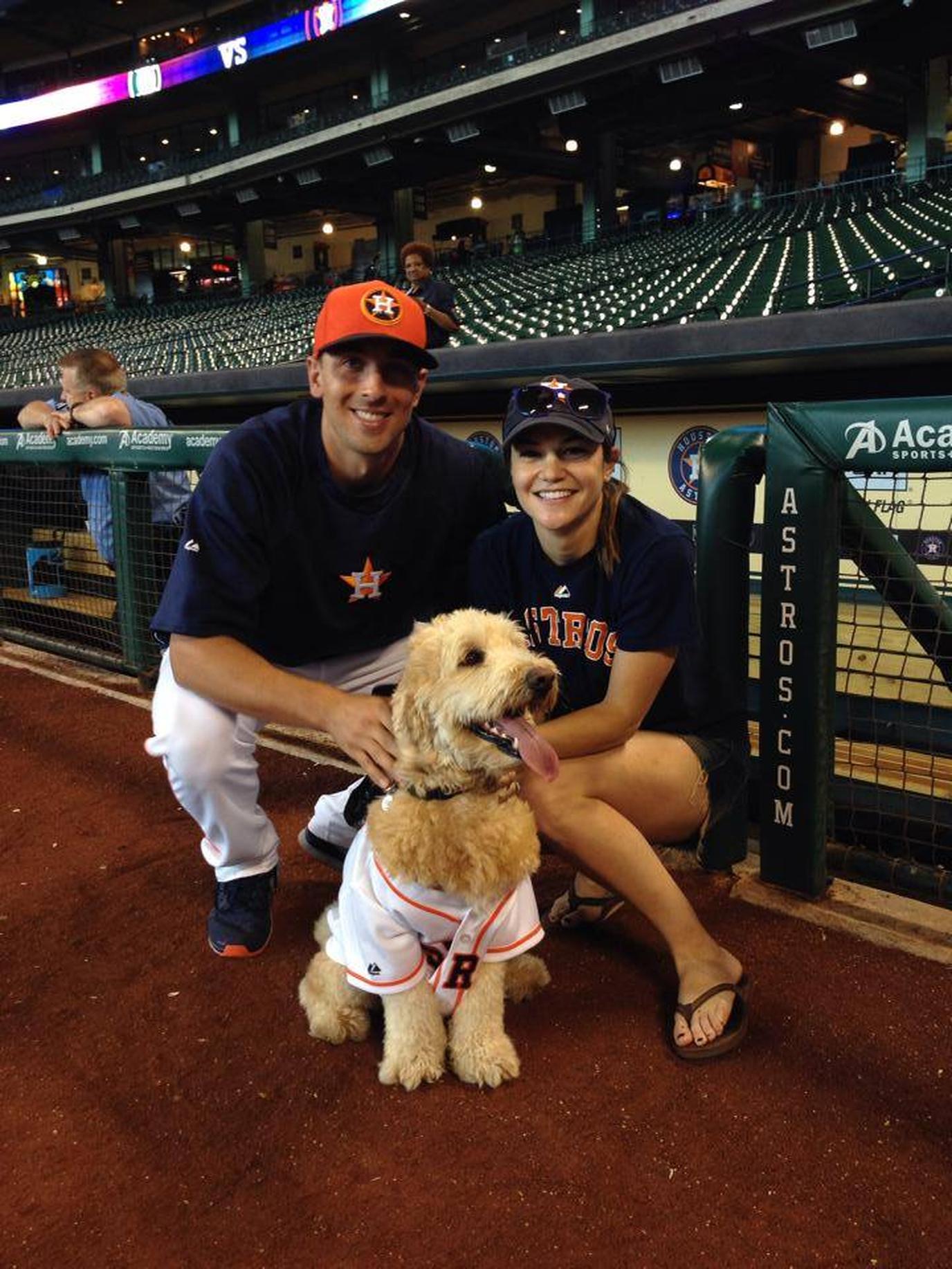 Welcome to the big leagues, Fido! – Photo by Facebook.com/Astros
From baseball games to parties thrown in his honor, there are many National Dog Day events you can enjoy with your pup. Grab Fido's fanciest leash and join the pawty.
This post from BringFido originally appeared as 10 Ways to Spoil Your Dog for National Dog Day.