This Halloween, you and your pooch are cordially invited to spend the night in the presence of a "paw-tergeist." Guests report having to sleep with one eye open at these haunted, pet-friendly vacation rentals, which include an organic farm with a mischievous spirit and a mansion frequented by paranormal investigators. Fido beware, you're in for a scare!
1. Organic Pet-Friendly Getaway
"We ain't afraid of no ghost!" – Photo by Airbnb
Looks can be deceiving. Even this adorable organic pet-friendly getaway in Bisbee has skeletons in the closet (not literally). Previous visitors have reported experiencing unexplained occurrences during their stay. Your host, Kat, may believe in ghosts, but she doesn't believe in pet fees. If the gang is in town, her farm pups may come and hang out on the comfortable front porch. The living ocotillo fence securing the yard means Fido can roam free with his newfound farm friends.
2. The Enslin Haunted Mansion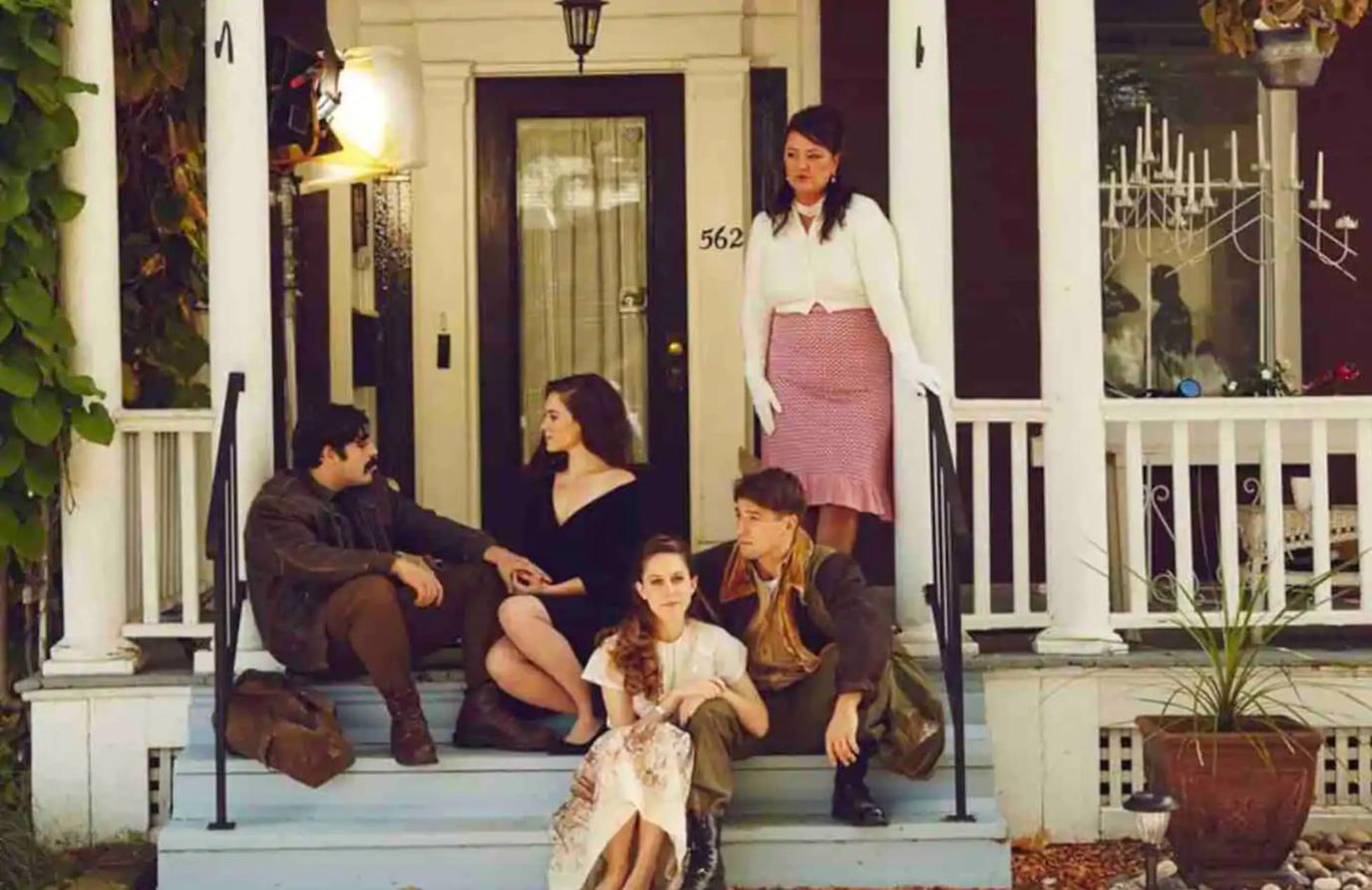 Who else is staying at the haunted mansion? – Photo by Airbnb
The Enslin Haunted Mansion is a sixth-generation family home in Troy, formerly the historical village of Lansingburgh. Paranormal investigators who have visited the stately mansion have concluded that some members of the family decided not to leave when they departed this world. Pranks from poltergeists are commonplace, like keys being moved and objects showing up in odd places (sounds like something Fido might do). During the day, have a BBQ and play fetch on the lovely lawn outside, before the mood turns a little eerie inside after sunset as footsteps scurry across the hardwood floors and the cast-iron bed creaks in the moonlight
3. Captain Grant's Historic Inn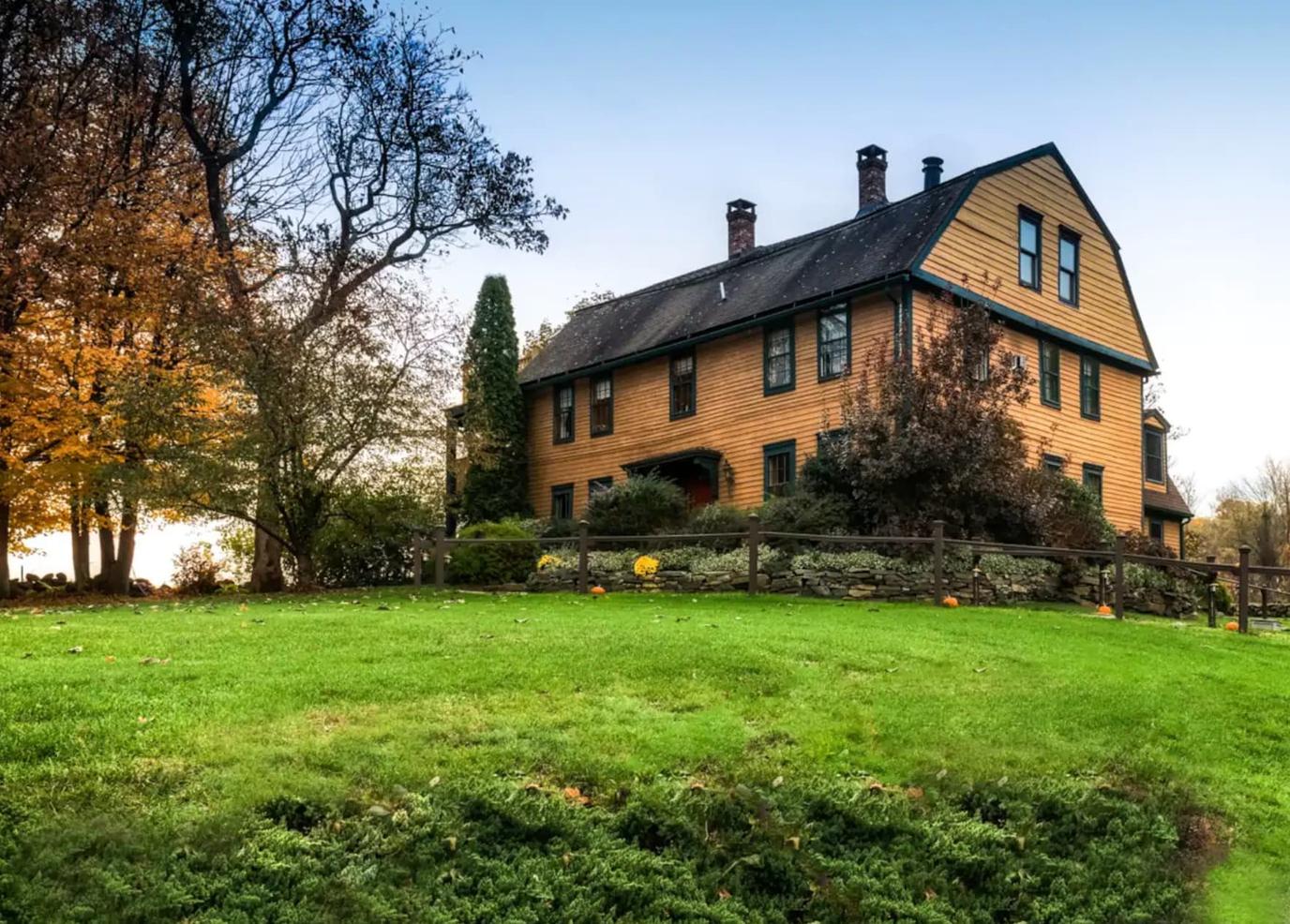 Pet-friendly and ghost-friendly. – Photo by Airbnb
Constructed in 1754, Captain Grant's Historic Inn is the oldest property on the list. Captain William Grant built the home in Poquetanuck Village for his family. The inn is located in front of the village's first cemetery and across the road from St. James Cemetery, which is where Mercy Adelaide Avery is buried. To this day, Grant's wife is said to hang around the inn, waiting for her husband to return home after being lost at sea. The National Historic Inn's paranormal reputation doesn't detract from it being a great holiday destination with your pooch. Share breakfast on the porch together, hang out in the pristine 4-acre garden, then warm Fido's paws in one of the five bedrooms with a fireplace .
4. Shamrock House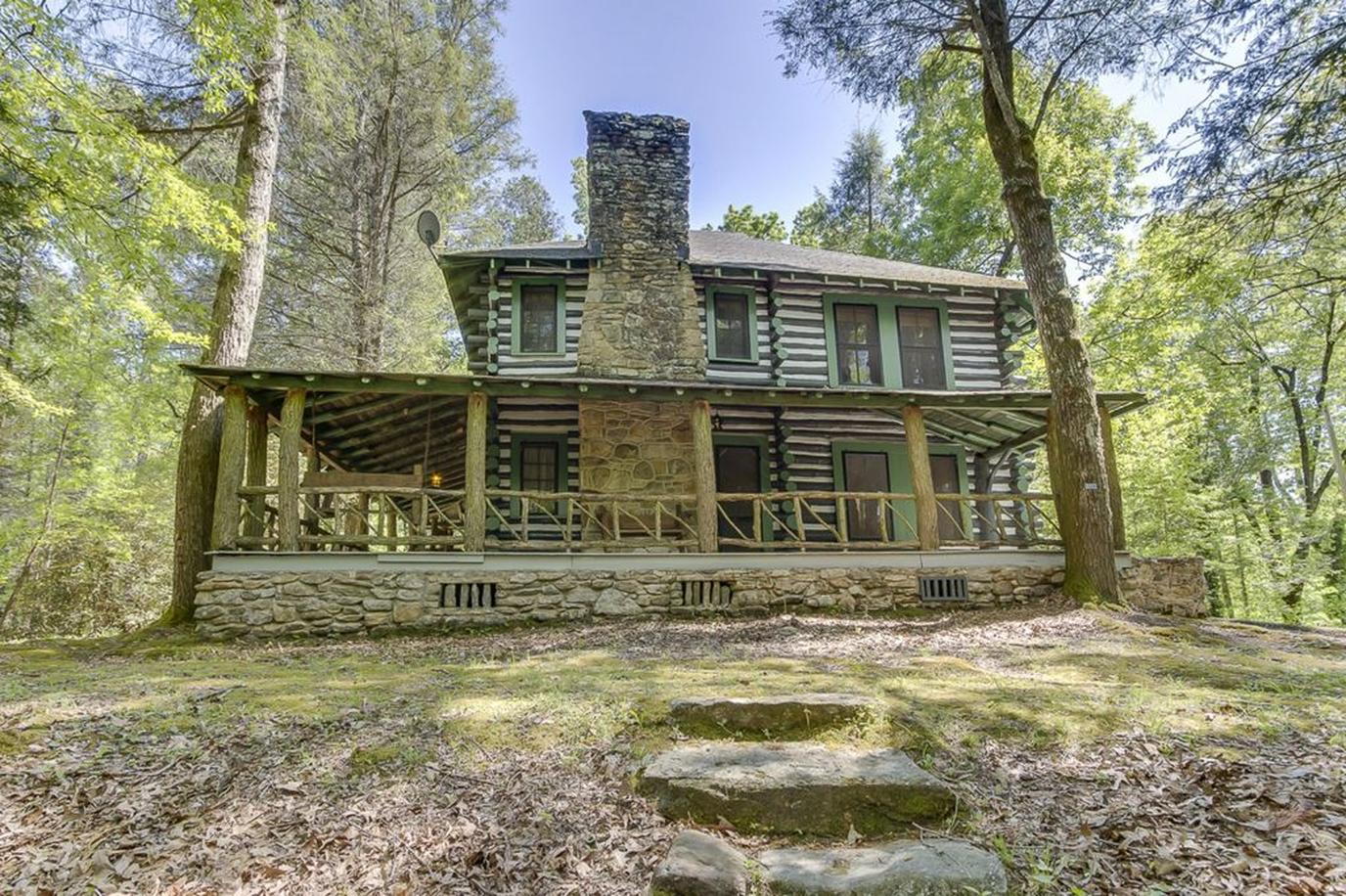 Cozy or creepy? Let your dog decide. – Photo by VRBO
Two years after Shamrock House was built in the woods of South Carolina as a family compound in 1925, tragedy struck. Party guest Nancy took an overdose of pills in an upstairs bedroom after being informed that her preacher father was coming to take her home. Nancy is said to still walk the halls, with guests reporting cold spots in the house even on hot summer days and unexplained footsteps pacing down the halls. Leave Nancy on her own for a while and explore Sunset with Fido. Raven Rock Loops Trail is just over 4 miles and leads to stunning views over Lake Keowee.
5. Fleur De Lis Mansion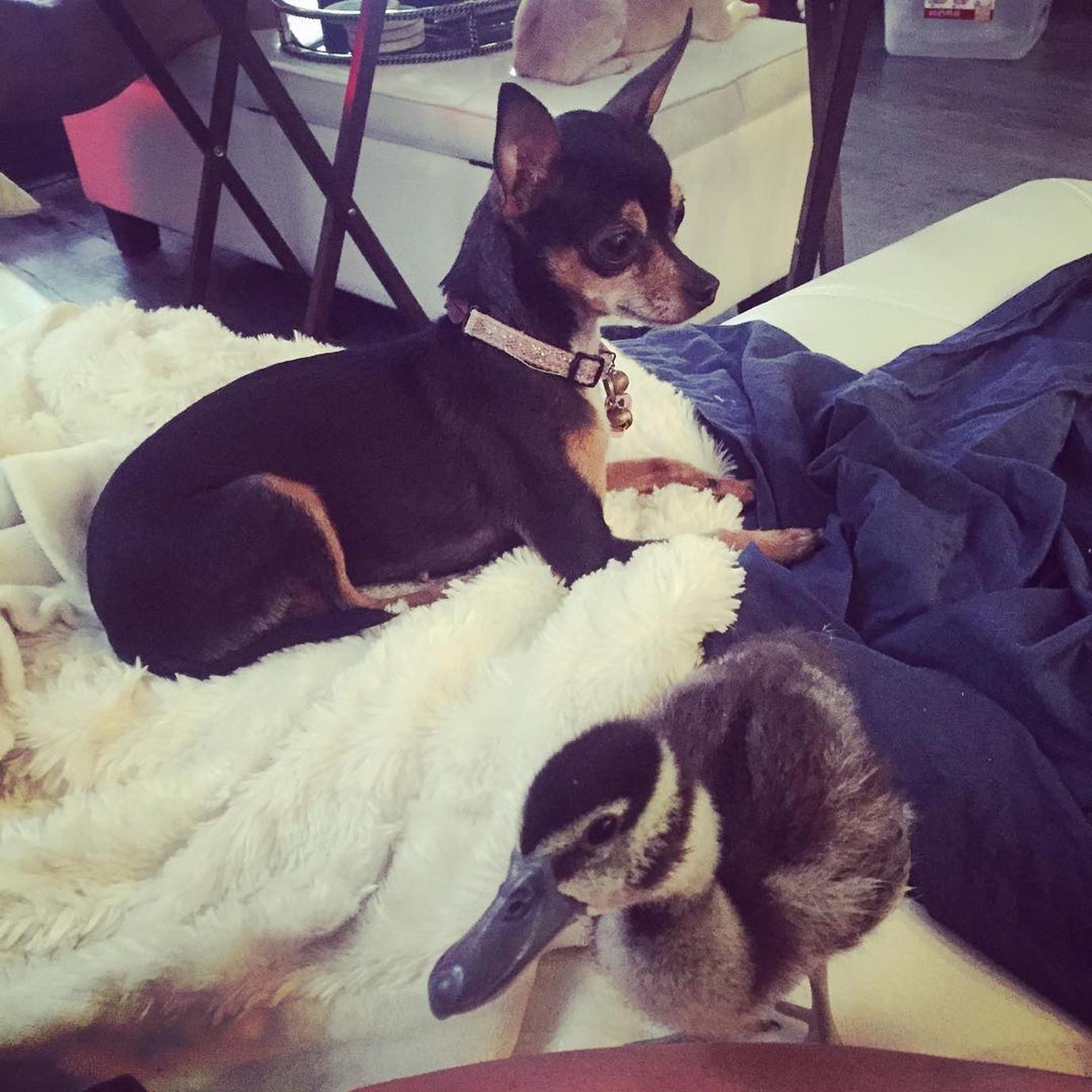 "Is that a duck? Or the ghost of a duck?" – Photo by @fleurdelismansi
Restored back to its former glory by current owners after years of disrepair, Fleur De Lis Mansion is one of many haunted houses in New Orleans. After reports of three haunted suites by the new owners, paranormal investigators at Ghost City Tours concluded that the spirit of a man called Billy is a permanent resident of the house. He's known to be more mischievous than terrifying, playing pranks on guests like moving chairs and tugging on sheets. You can find out more about Billy and other NOLA ghosts on one of Ghost City Tours' pet-friendly guided walks.
This post from BringFido originally appeared as 5 "Spooktacular" Haunted Vacation Rentals That Welcome Fido.