3 … 2 … 1 … Fido's countdown to 2020 has begun! Have you made any pet-friendly plans for New Year's Eve? Ignore the party invites from acquaintances and spend the last moments of 2019 together with your best friend instead. These seven events around the country invite you to ring in the new year with your pooch.
1. A Short Walk and a Shoe Drop in Key West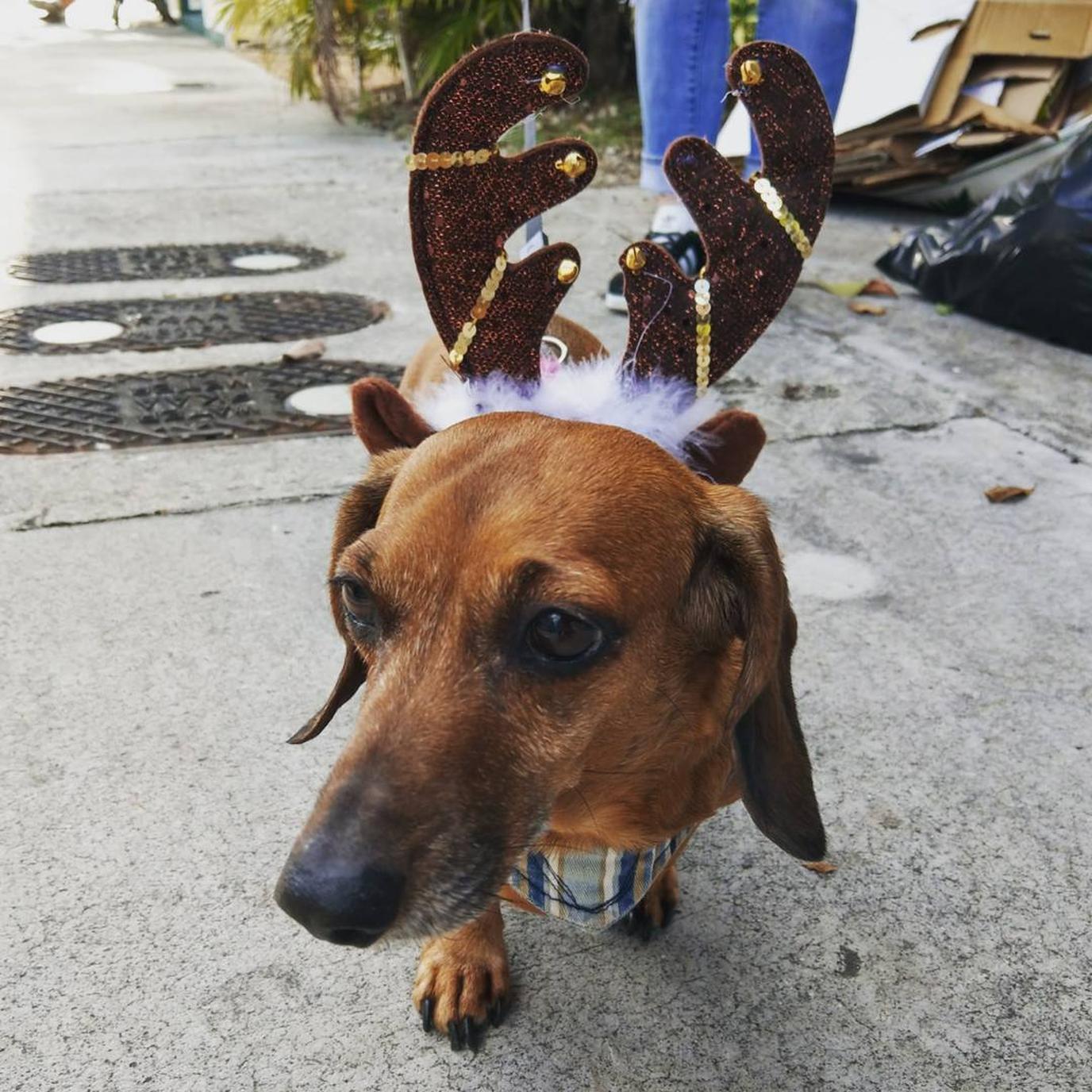 Dachshund through the … sand? – Photo by @southernmostsnooks
For many humans and hounds, golden sands and dreamy blue waters are the perfect way to welcome in the New Year. Take part in the Annual Key West Dachshund Walk, when the tropical island becomes a "wiener wonderland." Bring along your pint-sized pup and join more than 200 miniature marvels and their owners for a New Year's Eve stroll through downtown. If you don't have a dashing Dachshund, you still can meet the participants on Fleming Street between Whitehead and Duval streets. The day's activities continue into the night with the Red Shoe Drop. Famed drag queen Sushi perches in a huge high-heel shoe above thousands of spectators on Duval Street for the countdown.
After the festivities, retire to your dog-friendly room at The Perry Hotel Key West. You'll wake to a new year and a lovely view of the marina.
2. Noon Years Eve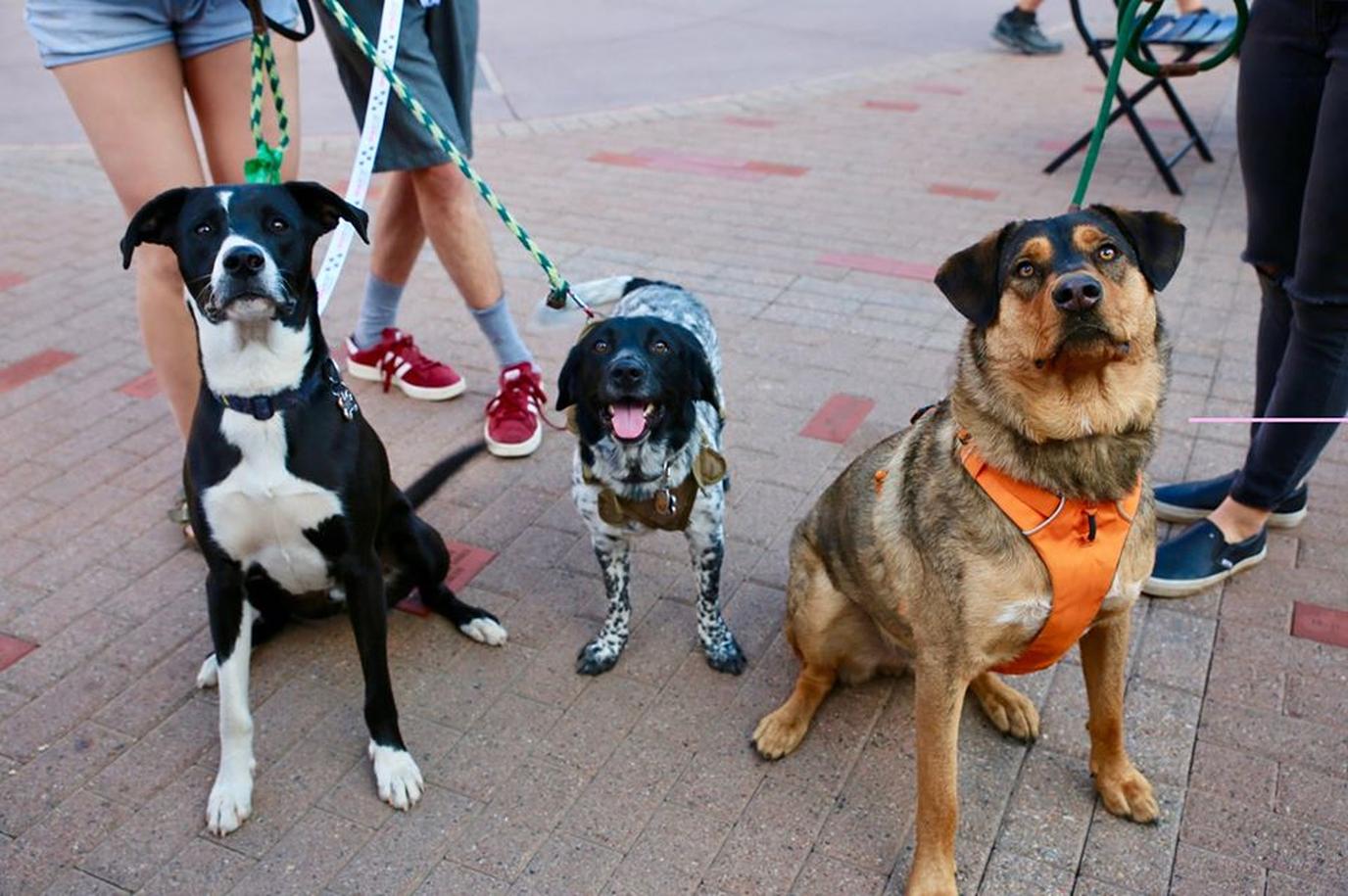 "See you at the 'pawty.'" – Photo by Facebook.com/DowntownFlagstaffAZ
Dogs sleep an average of 12 to 14 hours every day, which might make it difficult to stay awake until the ball drops. Join the early birds for Flagstaff's Noon Year's Eve celebration at Heritage Square instead. This free event brings people and their pups together to celebrate the arrival of 2020 during daylight hours. Count down to 12 noon with Flagstaff Mayor, Coral Evans, and then try your paws at pinecone art, enjoy live music and grab a bite to eat.
The early celebration means you have the whole day to explore the rest of the city. When you're ready to call it a year, head to the nearby and pet-friendly Springhill Suites by Marriott Flagstaff.
3. Party down in Chi-town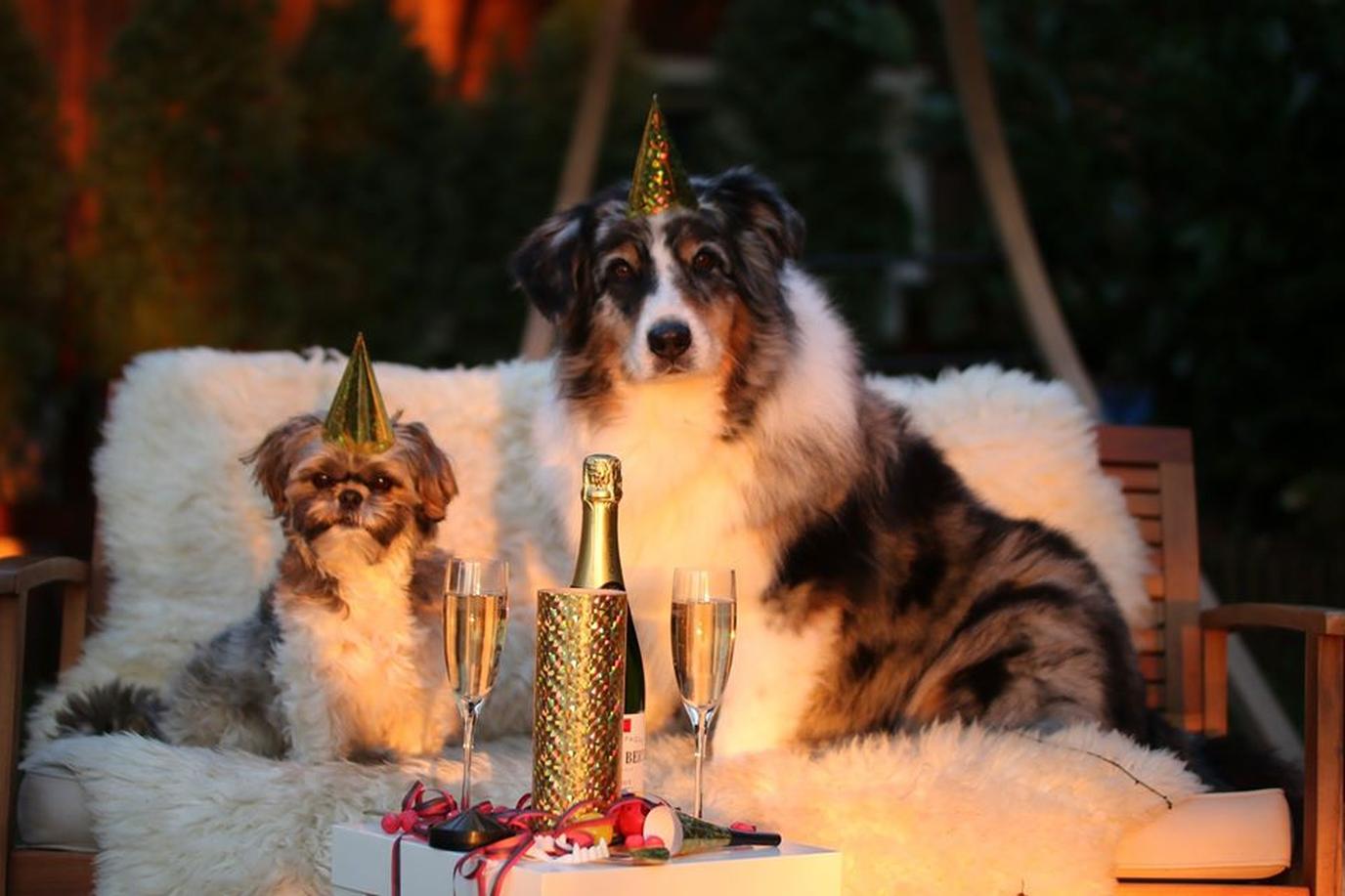 "How do they expect us to open that without any thumbs?" – Photo by Facebook.com/LiveLikeRoo
Welcome the New Year with a group of party animals! Ring in 2020 with Live Like Roo is a dog-friendly evening of live music, cocktails, delicious food, raffles, auctions, a dog treat bar, dog massage and more. If your furry friend doesn't want to party 'til dawn, there are toasts at 10 p.m., 11 p.m. and midnight. Fido doesn't need a tux to gain entry, either; you both can wear casual clothes for this gathering.
After the party, take a pet-friendly Uber to your room at Virgin Hotels Chicago. Your pup can scarf down a treat at reception before retiring to his complimentary bed for his first sleep of 2020.
4. New Year's Eve Movie on the Beach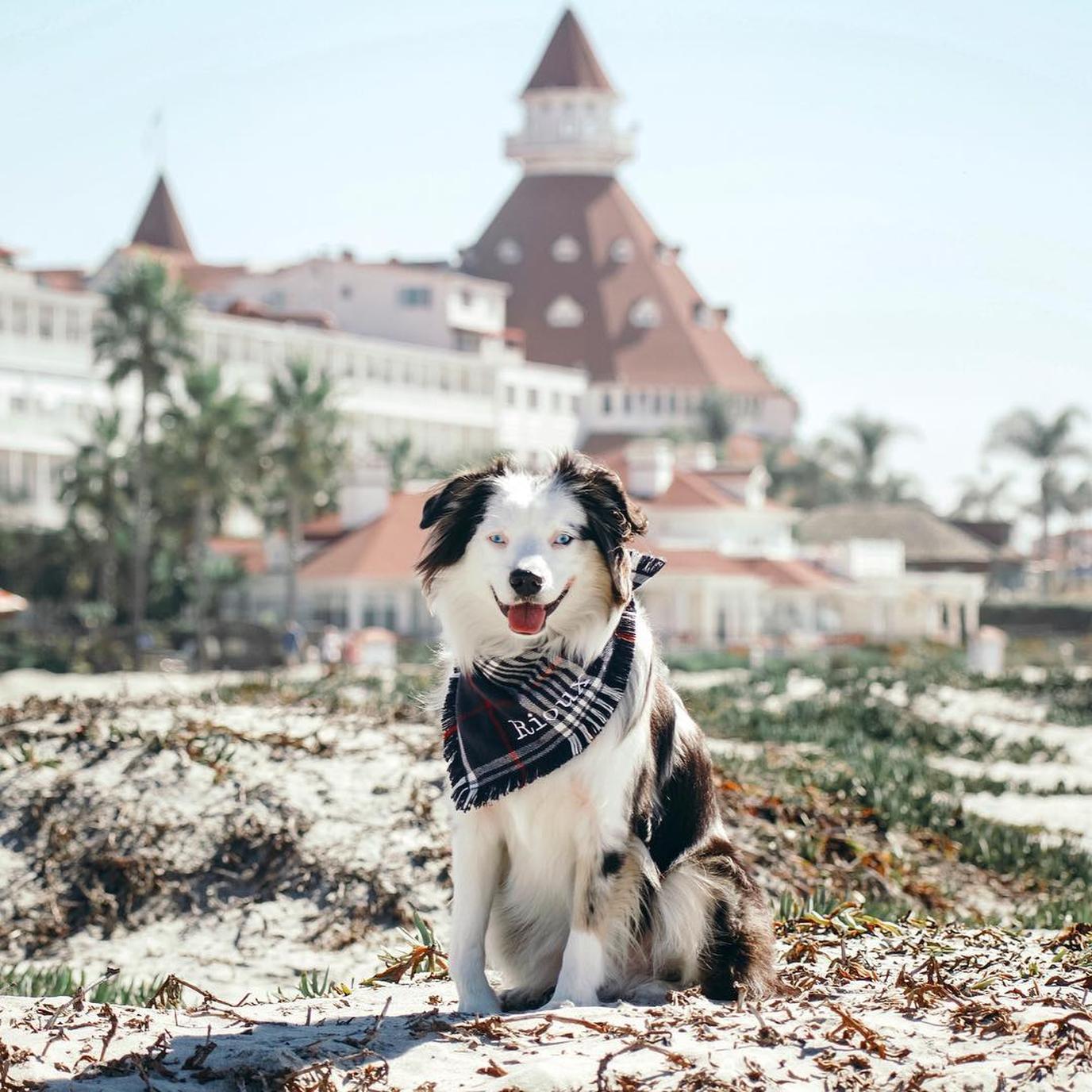 "I didn't buy a ticket, so I wasn't Allad-in." – Photo by @rioux.theminiaussie
Ring in the New Year at one of BringFido's favorite oceanfront hotels, the Hotel del Coronado. New Year's Eve Movie on the Beach kicks off with a showing of "Aladdin." Guests can snuggle with their pups around a private bonfire and enjoy s'mores, relax in a beach daybed or watch the show from a Del Beach sand chair. The film is followed by the New Year's Eve "Times Square Ball Drop" on the big screen at 9 p.m. The night's festivities end with beach fireworks, so you may want to head home after the ball drops. Tickets start at $20.
If you're staying at Hotel del Coronado, your "Del Dog" will receive treats upon arrival, water and food bowls (dry food available upon request), and the use of a Del Dog bed.
5. Give Back to Dogs in Need in Phoenix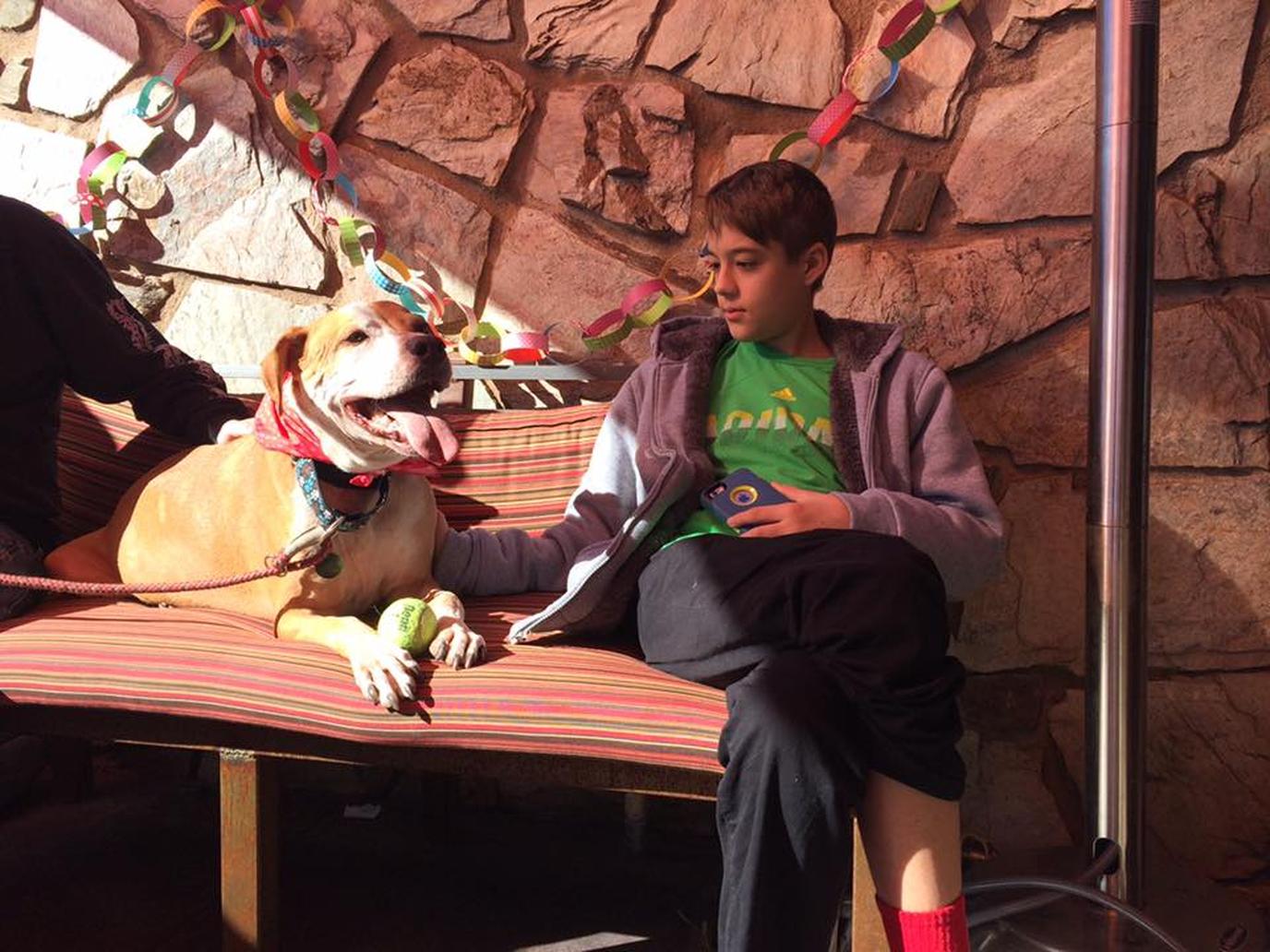 "All we want is some company!" – Photo by Facebook.com/maricopacountyaz
Unfortunately, shelters can't take their animals away from all the commotion of New Year's celebrations. With so many dogs in one place setting each other off, this can be one of the most stressful nights of the year for nervous residents. Maricopa County Animal Care in Phoenix, AZ, invites people to the shelter in the hours around the ball drop to hang out with the hounds. Come and have a laid back evening with some awesome pups who appreciate the company on New Year's Eve.
After visiting the shelter, enjoy the quiet desert of Arizona at this Luxurious 2-Bedroom House located on a working ranch. It comes with a gorgeous pool area for stargazing right into the next decade.
6. Slobbery Kisses in Saint Pete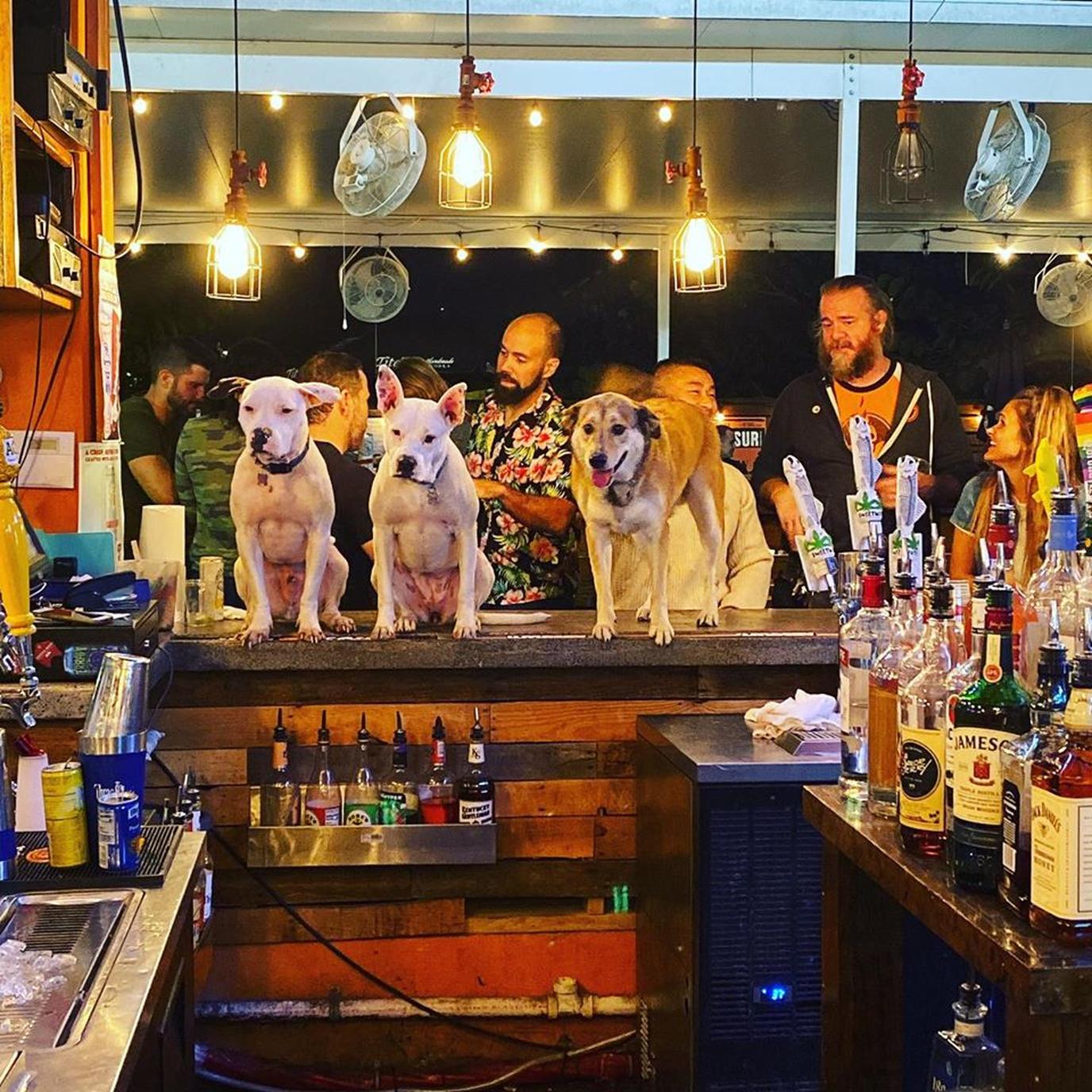 "Do you have any Dög Pawrignon?" – Photo by Melissa Miller
If Key West is too far south, head to Saint Petersburg for an evening canine gathering at New Year's Kiss at Dog Bar. This dog park and bar is a beloved play area for those on two legs and four. The fun-filled event starts at 7 p.m. and lasts until the tennis ball drops.
Stay right around the corner from the party at a Studio in a Historic Craftsman House. Constructed in 1918 and owned by a local gallery and cafe owner, the pet-friendly rental has a fenced backyard and a private entrance for guests.
7. New Year's Eve: A Gangster's Paradise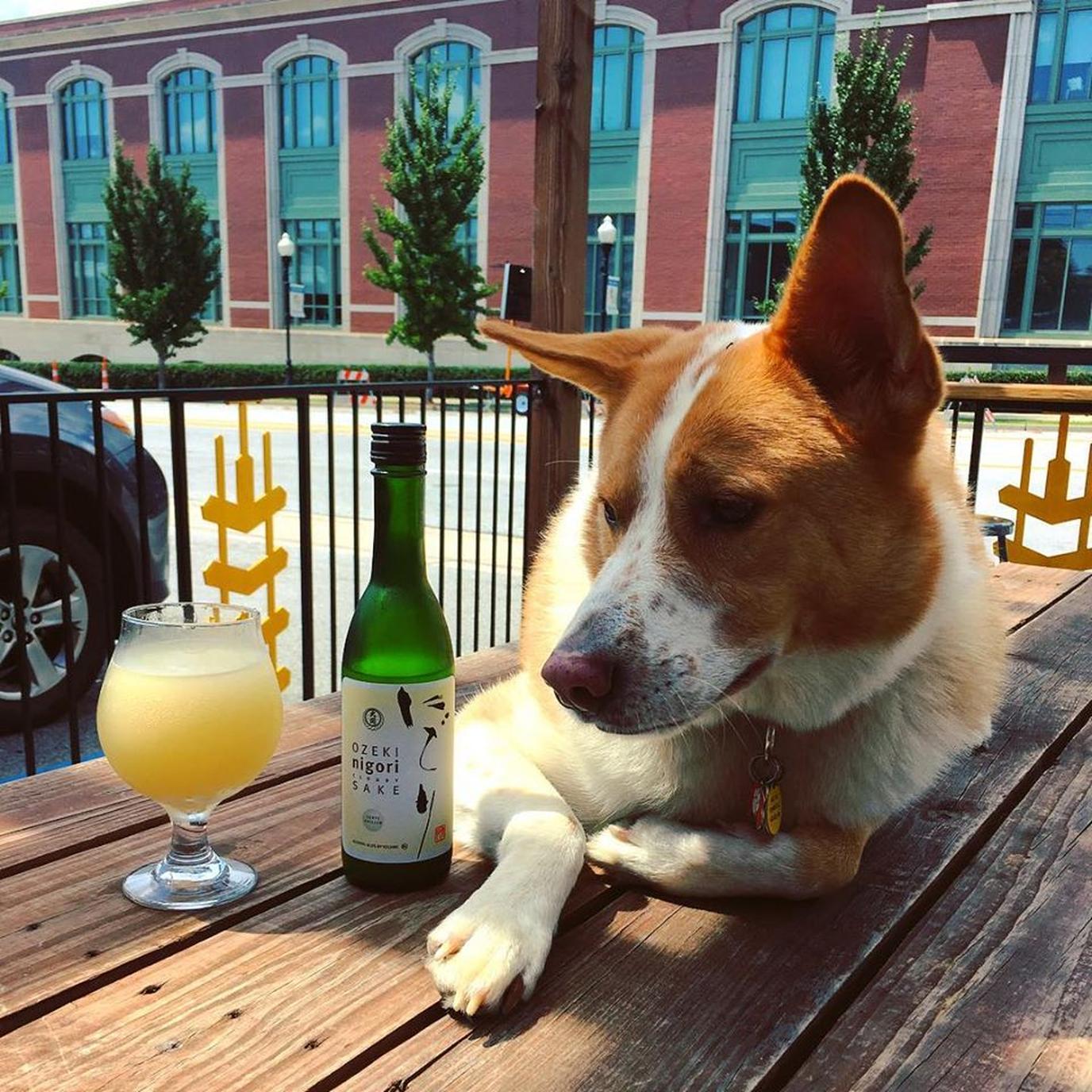 "You can just call me Al Ca-bone." – Photo by Facebook.com/ciclopscyderiandbrewery
Fido, do you want to spend most of your night living in a gangsta's paradise? Roar in the 20's with dapper dogs at Ciclops Cyderi & Brewery. New Year's Eve: A Gangster's Paradise is inspired by all the sparkles of the jazz age. Dress up in debonair frocks and suave suits and waltz the night away. Dogs are welcome to join you on the patio to honor a whole century passing since the 1920s.
After foxtrotting into the new decade, enjoy forty winks at one of the many pet-friendly VRBO rentals around Spartanburg.
This post from BringFido originally appeared as 7 "Pawsome" Places to Ring in the New Year With Fido.