7 Reasons Why a Pet-Friendly Hotel Beats Staying With Relatives Over the Holidays
The holidays are full of festive fun, glad tidings and cheer. Initially, the whole family congregating in one place for the season sounds like a great idea. Then, you remember last year, when Fido accidentally knocked that priceless vase off the shelf, auntie's Poodle left that special gift behind the couch, and the raucous celebrations sent your poor pup running to hide in the closet.
Staying with relatives over the holidays can be stressful for humans and their furry friends. What if there was another way? Canceling Christmas isn't an option, but there are no rules against giving yourself and your pooch some breathing room. Here are seven reasons why you should pack your bags, grab your dog's essentials and escape the chaos at a pet-friendly hotel instead!
1. No Room at the Inn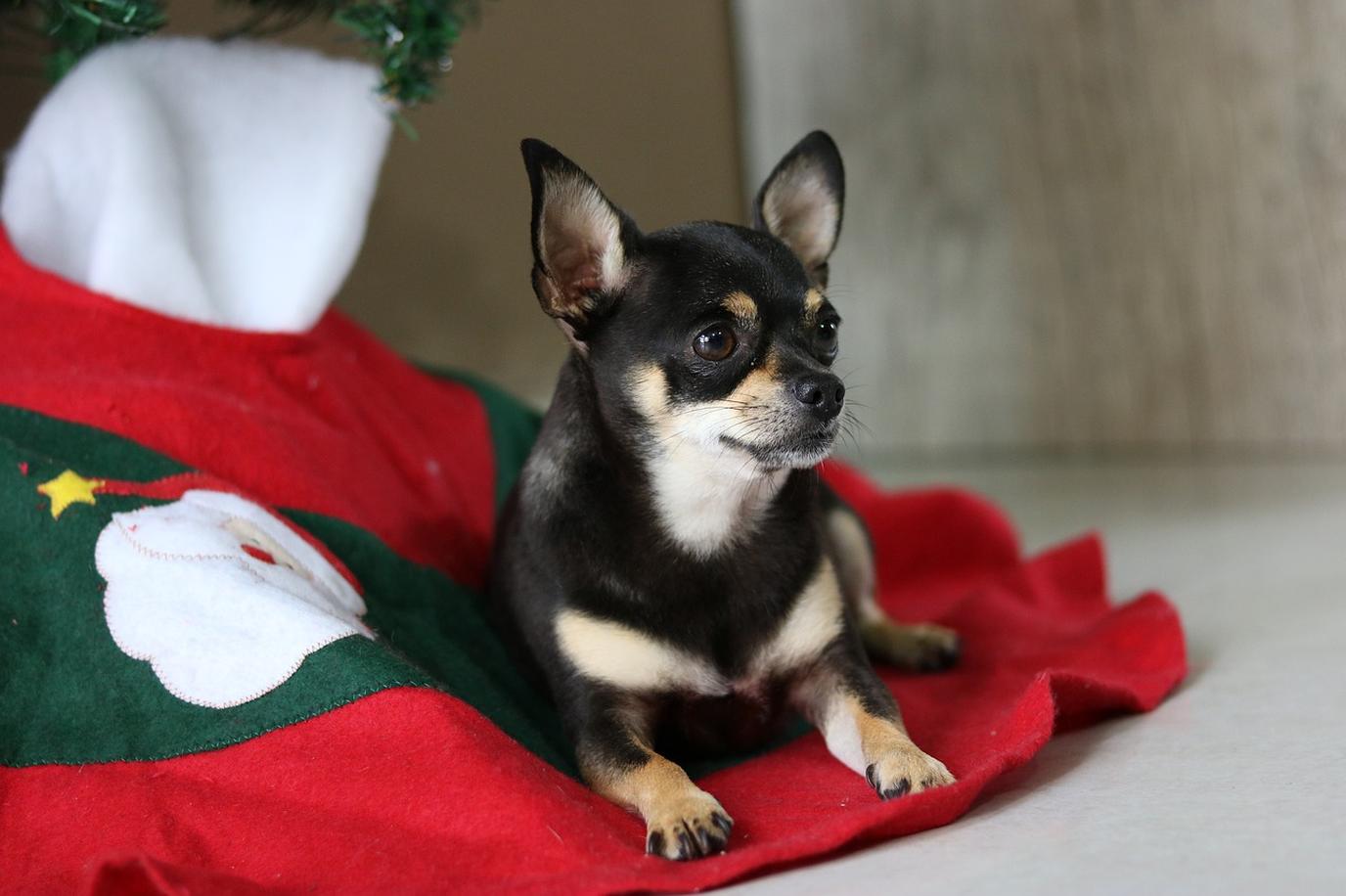 "It's fine. I'll sleep right here by the tree." – Photo by Fabiano Silva from Pixabay
Like Mary and Joseph, Fido might find himself without a bed for the night this holiday. Sure, your relatives have made up the sofa bed for you, and it'll be free to use as soon as Uncle Steve wakes up from his food coma, but there's barely space for one. Reserving a room at a pet-friendly hotel will give your merry mutt much cozier accommodations. At the Fairmont Scottsdale Princess, for example, dogs can enjoy the ultimate luxury resort experience. Its Posh Paws pet package includes food and water bowls, toys, treats and the all-important doggy bed. The hotel goes all out for the season, playing host to the much-loved Christmas at the Princess event. More than four million lights illuminate the grounds of the hotel, painting bright scenes on the water and in the branches of the trees. You and your pooch can sleep in as late as you want, and you don't even have to make your bed the next day!
2. Escape From the Kids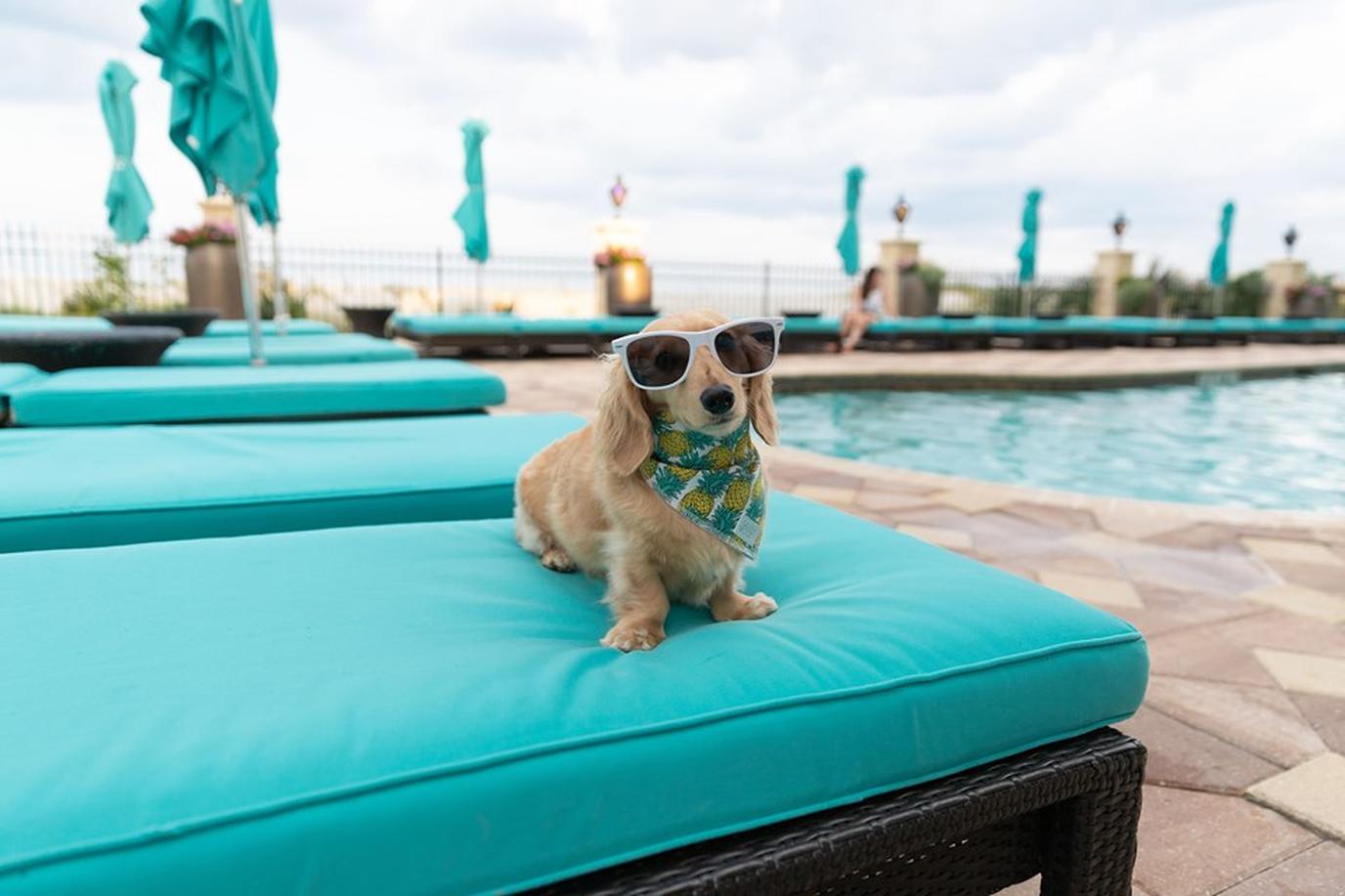 "Kids? What kids?" – Photo by Facebook.com/OneOceanResort
Your little relatives are cute and all (when they're sleeping), but when they're awake, Fido is in the firing line. Dogs are intelligent and loving creatures, not large cuddly toys to be poked and pulled. Rather than running from little humans, give your pup and yourself the gift of personal space by reserving a home away from home. Escape to the tranquility of Atlantic Beach near Jacksonville, FL, at the pet-friendly One Ocean Resort Hotel & Spa. The picturesque beachfront location will help your pooch forget all about the kids. Treats are provided, and the hotel even has a doggie menu so he won't miss out on a festive feast.
3. Not a Dog Person?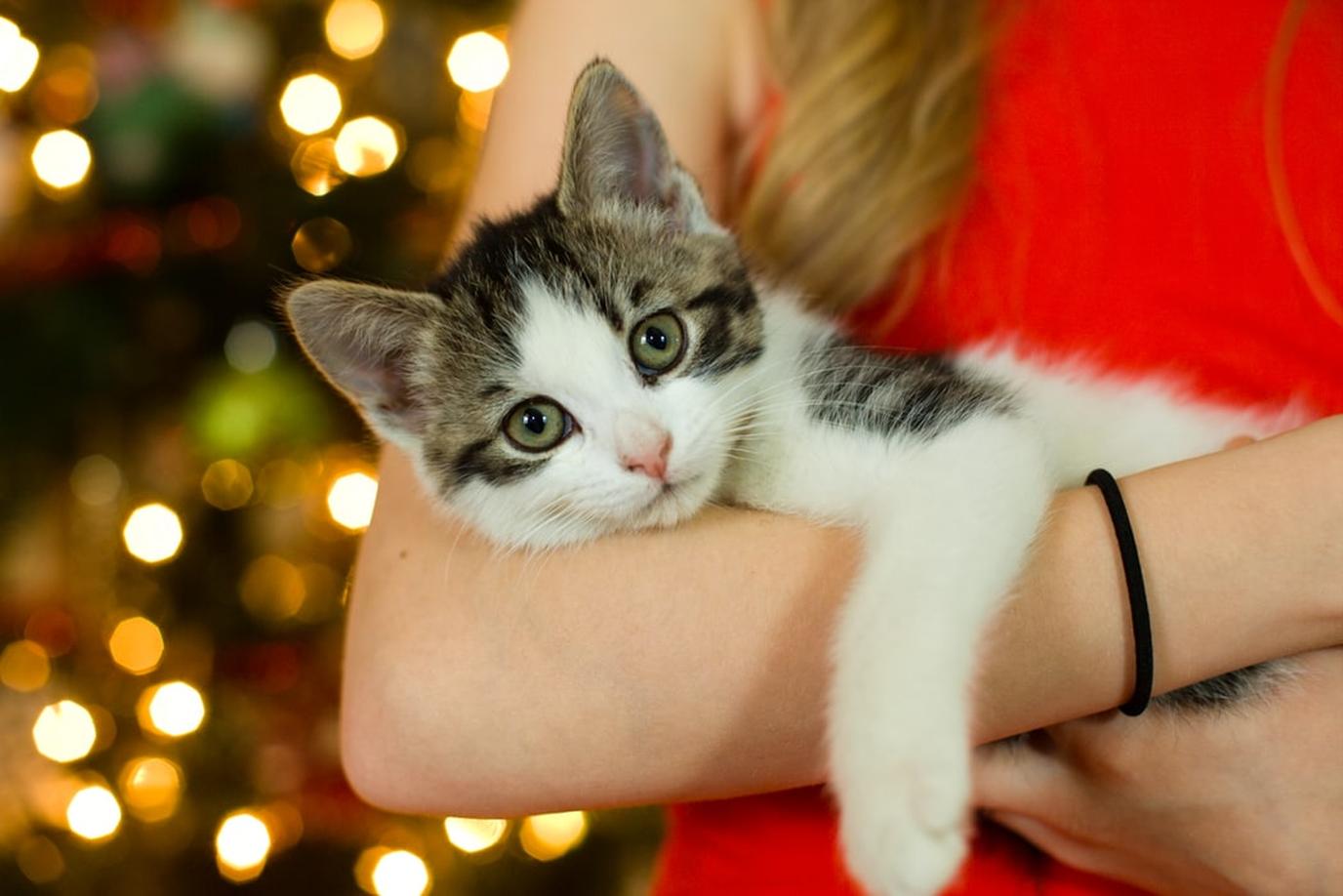 Fido, you're going to love this next surprise. – Photo by Jeffrey Buchbinder on Unsplash
"We're just not dog people!" is a phrase that sends shudders down the spine. That's one less Christmas card you have to send next year. When your cousin asks if you can put your best friend into a kennel for the holidays, you have to do everything in your power not to book her a night there instead. But some people just don't like dogs, are allergic to them or have unsociable animals in the house. Even if they do love and appreciate your pup, your family's home might not be equipped to care for him. A big-city apartment may not be near any precious grassy relief areas, or may not permit visiting pets. That's not Fido's fault, but he can still be part of the solution. In the concrete jungle of Manhattan, for instance, the pet-friendly Kimpton Muse Hotel is located just down the road from the North Chelsea Dog Park.
4. The Dog's Dinner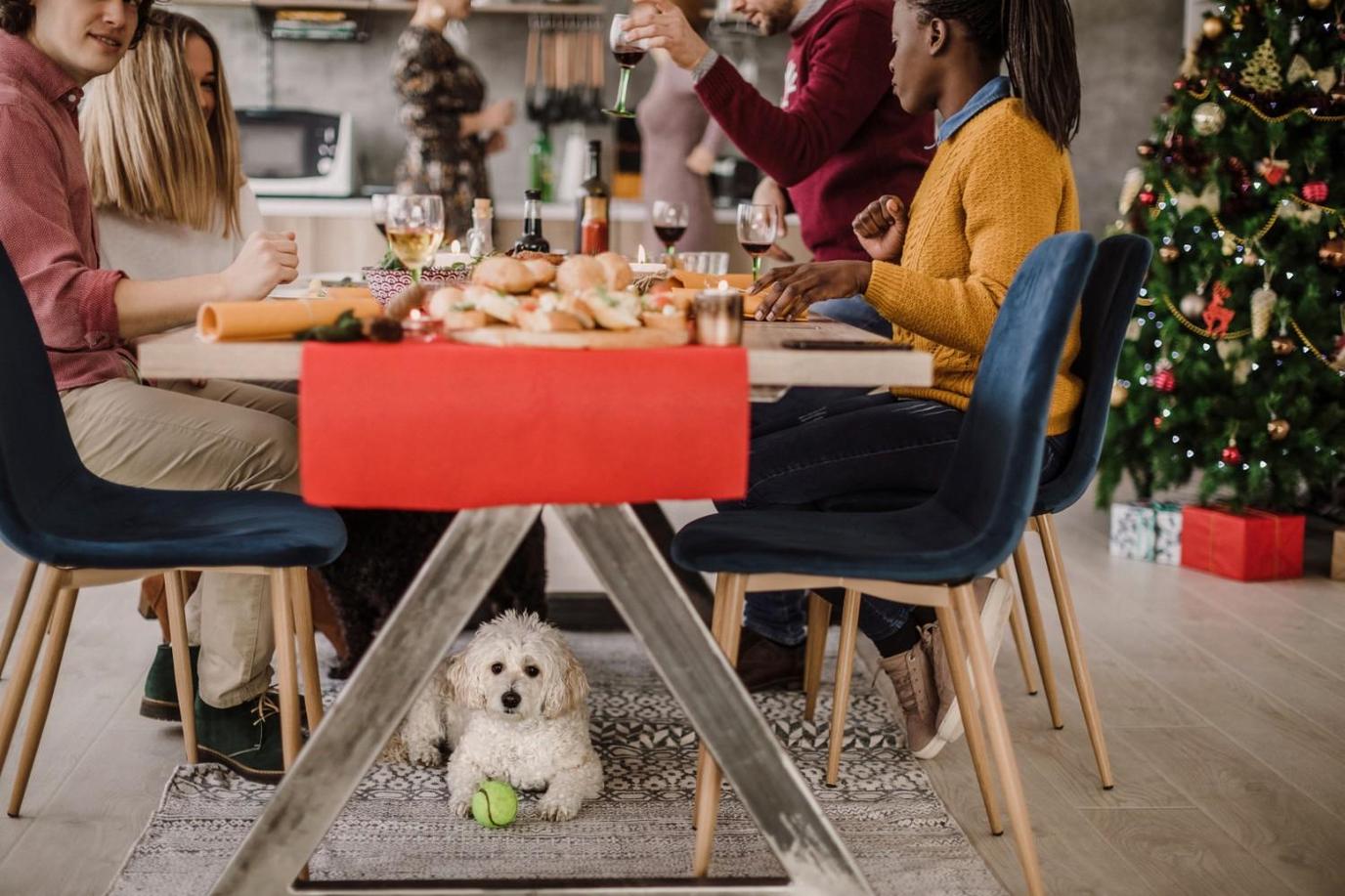 "I give thanks for nothing." – Photo by Pekic
Your pooch looks on in wonderment at your plate piled high with food every year, but it's all too rich for him. You can't risk him making a mess on your aunt's new rug, but he does deserve a delicious meal just like everybody else. Unfortunately, after slaving over the stove for all the human guests, your host will likely have nothing but kibble to serve your best bud. Treat him to a holiday feast of his own at one of these pet-friendly hotels, which cater specifically to his needs and culinary dreams. Fido deserves to be satisfyingly stuffed this holiday season!
5. A New Environment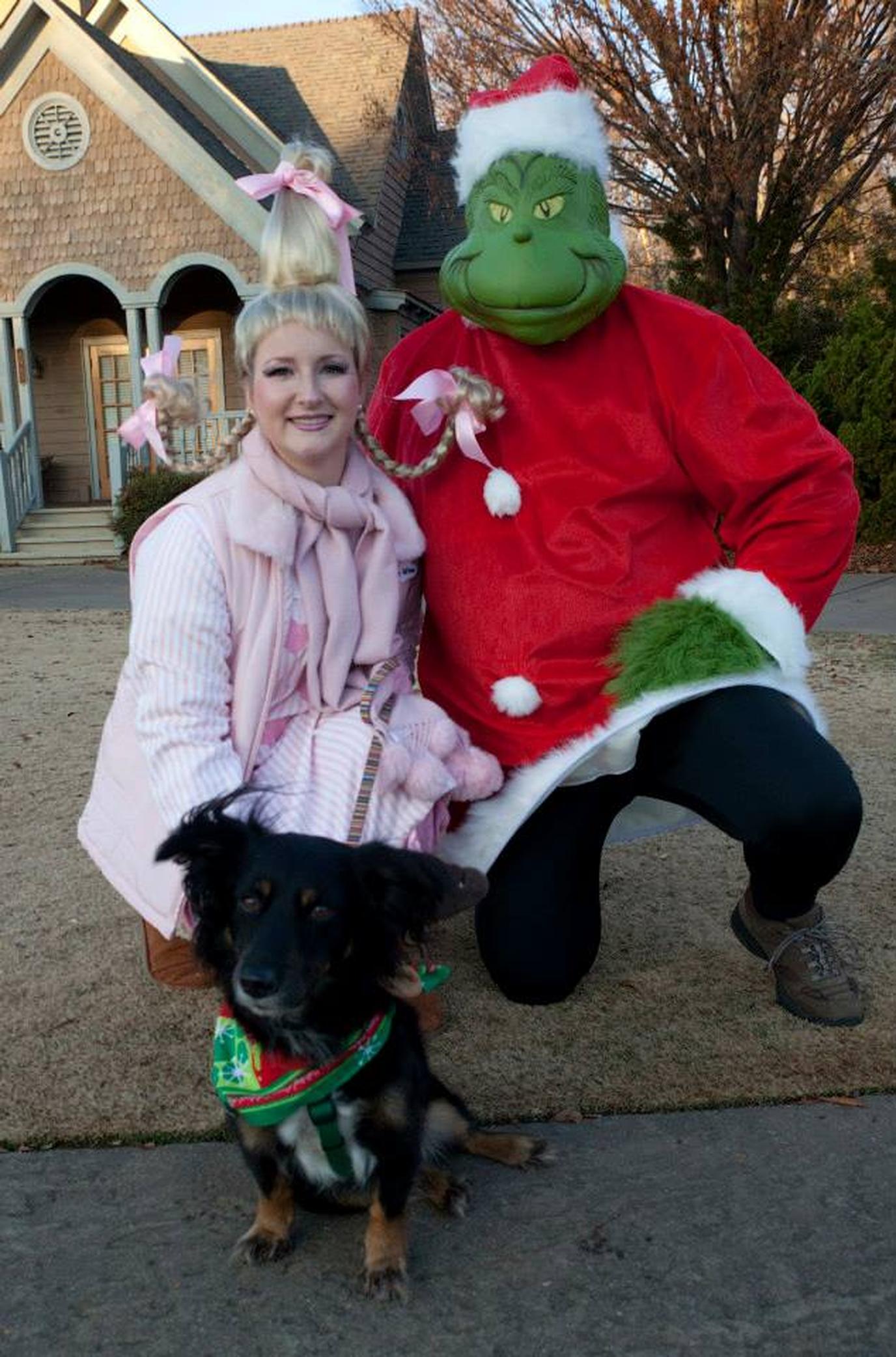 We have a Grinch. Do you? – Photo by Facebook.com/BarnsleyResort
That inflatable snowman is up again. It'll be waving at you during your whole stay. Wouldn't you rather see something new this year? Your pal will love sniffing out foreign and exotic smells and experiences. A pet-friendly hotel offers the benefit of a change of scenery for the holidays. Take the Holiday Lights at Barnsley Resort, for instance. You and your pooch are sure to enjoy a classy Christmas when the hotel's Manor House, gardens and grounds are transformed into a winter wonderland. Explore more than 10 miles of hiking trails together, stay the night and experience the joy of a professional light show.
6. Deadly Decorations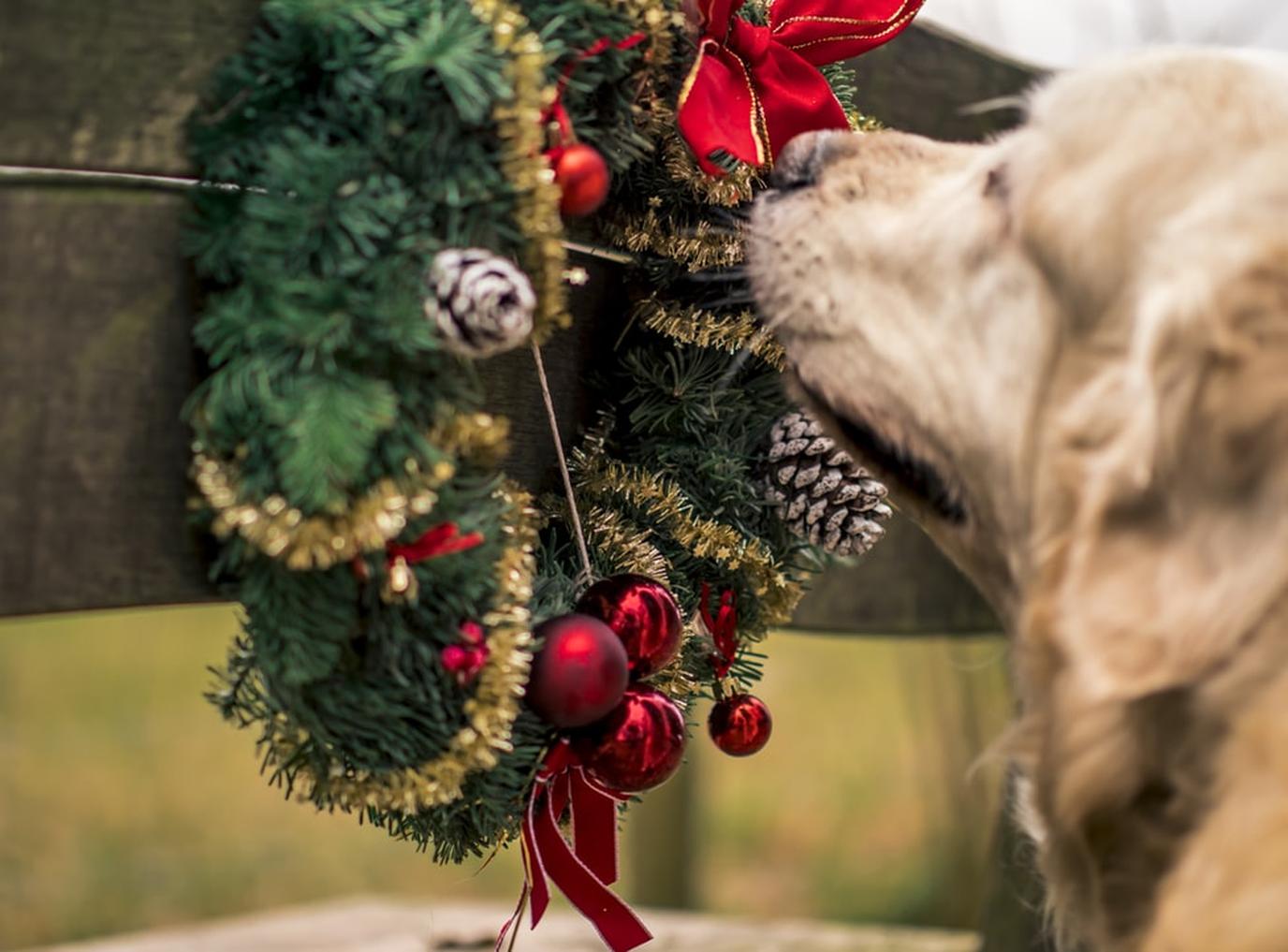 Jingle bells, Christmas smells! – Photo by Jamie Street on Unsplash
Anybody who's seen "National Lampoon's Christmas Vacation" knows that pets and decorations don't mix. In fact, the results might be even more disastrous than a trashed house. Low-hanging chocolate treats, glass ornaments (that look tasty) and wreaths made from holly can all be dangerous to a dog's health. Instead, check in at a beautifully decorated hotel that your leashed buddy can enjoy from a distance. The centerpiece of the stunning pet-friendly Montage Laguna Beach is a 35-foot tree facing the Pacific Ocean. Take a stroll to Main Beach Park on Christmas Eve and watch the waves lap the shore … and be thankful you won't have to perform the Heimlich Maneuver on your mutt.
7. Fido's a Great Excuse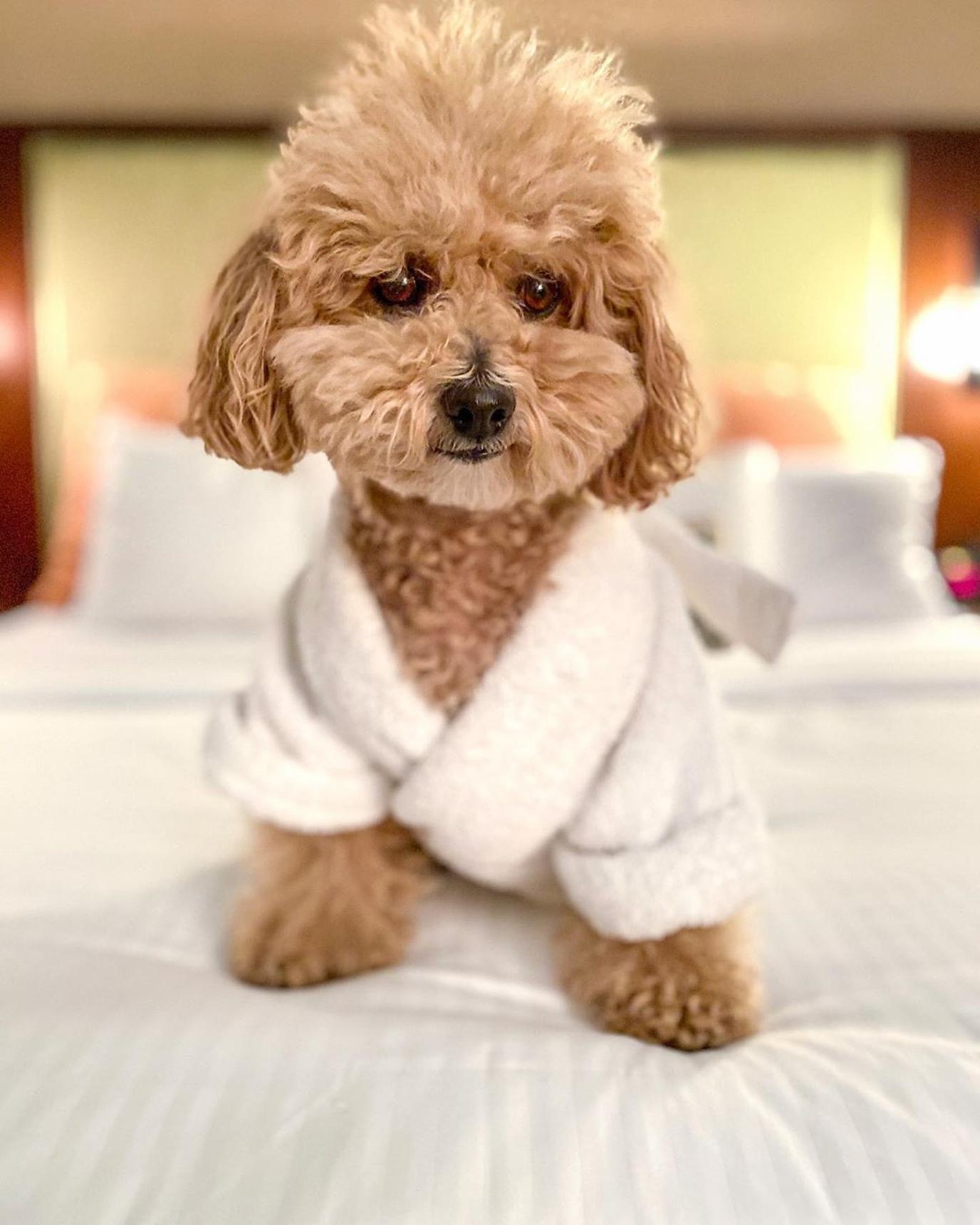 "Just tell them we need our personal space." – Photo by @charliethehotdiggitydog
What's the best way of breaking it to your loved ones that you're staying at a hotel? Your eyes meet your pup's, and it suddenly becomes clear. The excuse has been there all along! Simply explain how he might bark at night, and that a pet-friendly hotel down the street can probably fit you in. Sneak off to your room and snuggle in with your canine conspirator for a little peace and quiet. Even better, find a holiday activity to enjoy together. The pet-friendly Omni Grove Park Inn in Asheville, NC, hosts the renowned National Gingerbread House Competition. This mountain resort's halls will be decorated with gingerbread themes, sparkly trees and a giant sleigh.
If these hotels don't fit your needs, you can browse more than 250,000 pet-friendly properties on BringFido and find the perfect holiday hangout for you and your furry little helper.
This post from BringFido originally appeared as 7 Reasons Why a Pet-Friendly Hotel Beats Staying With Relatives Over the Holidays.