8 Botanical Gardens Where Fido can Stop and Smell the Roses
Plants require just as much love and care as dogs do to flourish. When they are tended to properly, their flowers produce a feast for the eyes and a beautiful day out for the family. While many public gardens in the U.S. do not allow furry friends, we've unearthed eight pet-friendly botanical gardens that welcome Fido year-round.
1. The Butchart Gardens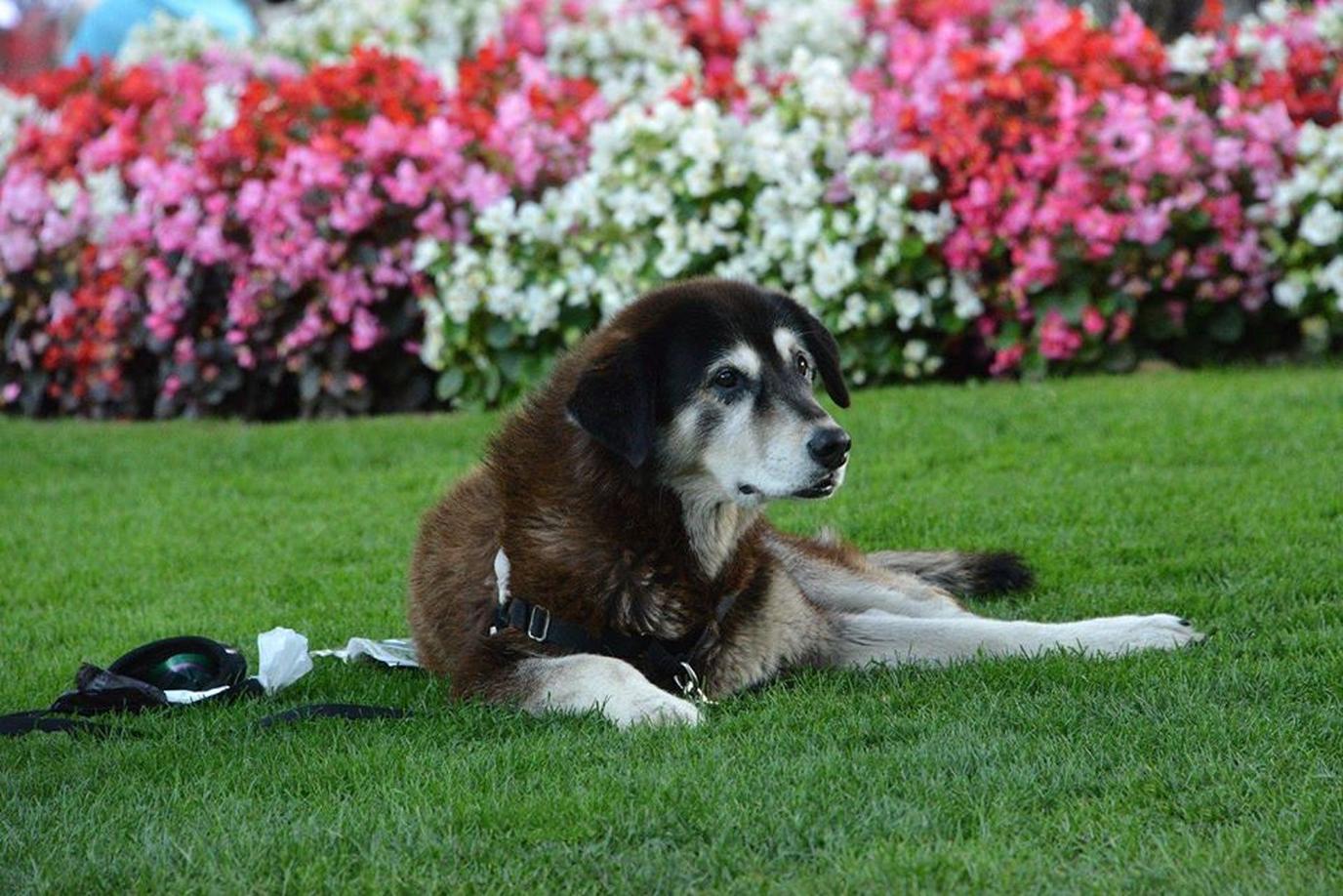 Flower power! – Photo by Facebook.com/butchartgardens
The Butchart Gardens welcomes more than a million visitors annually. This National Historic Site changes with the seasons, offering visitors a different breathtaking experience every time. Wander through a winter wonderland covered in snow; discover blossoming flowers in spring, luscious lawns and bustling crowds in summer; and gaze upon a show of reds and browns during fall. Pause for thought at five canine water fountains conveniently located throughout, and don't forget to stop by the reception desk for a tasty treat for Fido.
True fans of flora will want to witness The Gardens at HCP, too. Stay within fetching distance of both at the Quality Inn Waddling Dog.
2. Kanapaha Botanical Gardens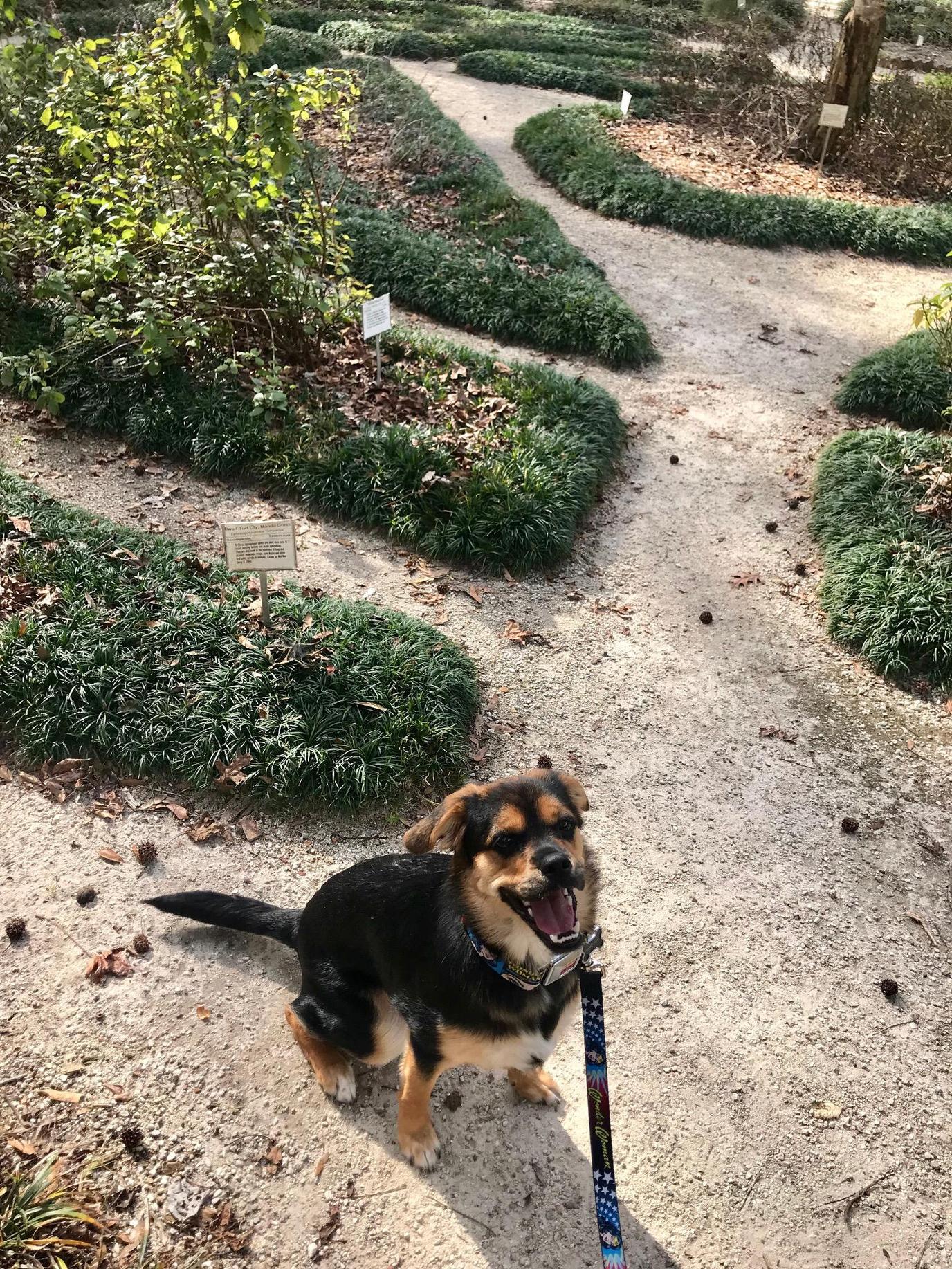 "How can I have green thumbs? I don't have any!" – Photo by Mel
At Kanapaha Botanical Gardens, visiting canines are welcomed with a delicious dog treat at the greeting desk. The good times keep rolling once your pup steps outside. Explore 24 major collections from the easy 1.5-mile paved walkway, including the largest herb garden in the Southeast. The best time to visit is June through September.
Taking in all the sights and scents of the grounds may require more than one visit. Stay at the HoM Hotel & Suites Trademark Collection by Wyndham before heading back for more.
3. Santa Barbara Botanical Gardens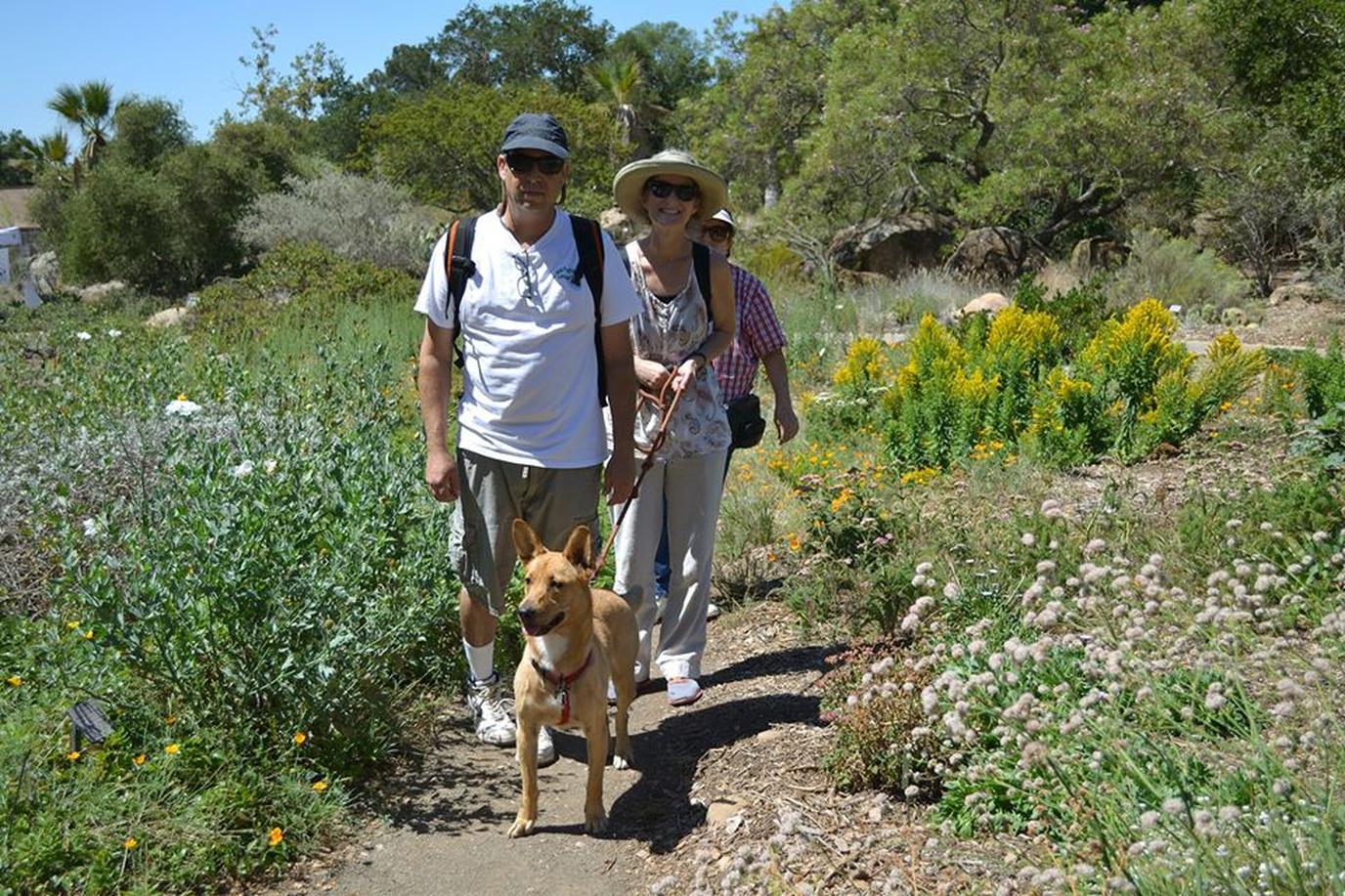 "I've never seen such a fine Calendula officinalis specimen!" – Photo by Facebook.com/sbgarden
Blaksley Boulder, at the center of the Santa Barbara Botanical Gardens, is one of many big rocks deposited in the area by glaciers during prehistoric times. After inspecting the stone, hop on the dog-friendly trails that seamlessly transition between swaths of desert, redwoods and meadows. The secluded and idyllic atmosphere is accented by the canyons, creeks and mountains in the distance.
Spend the night on the garden's doorstep at a Serene Santa Barbara Cottage. The owner of this pet-friendly Airbnb works in the Santa Barbara tourism industry and loves giving guests a rundown of the area's best haunts.
4. Zilker Botanical Gardens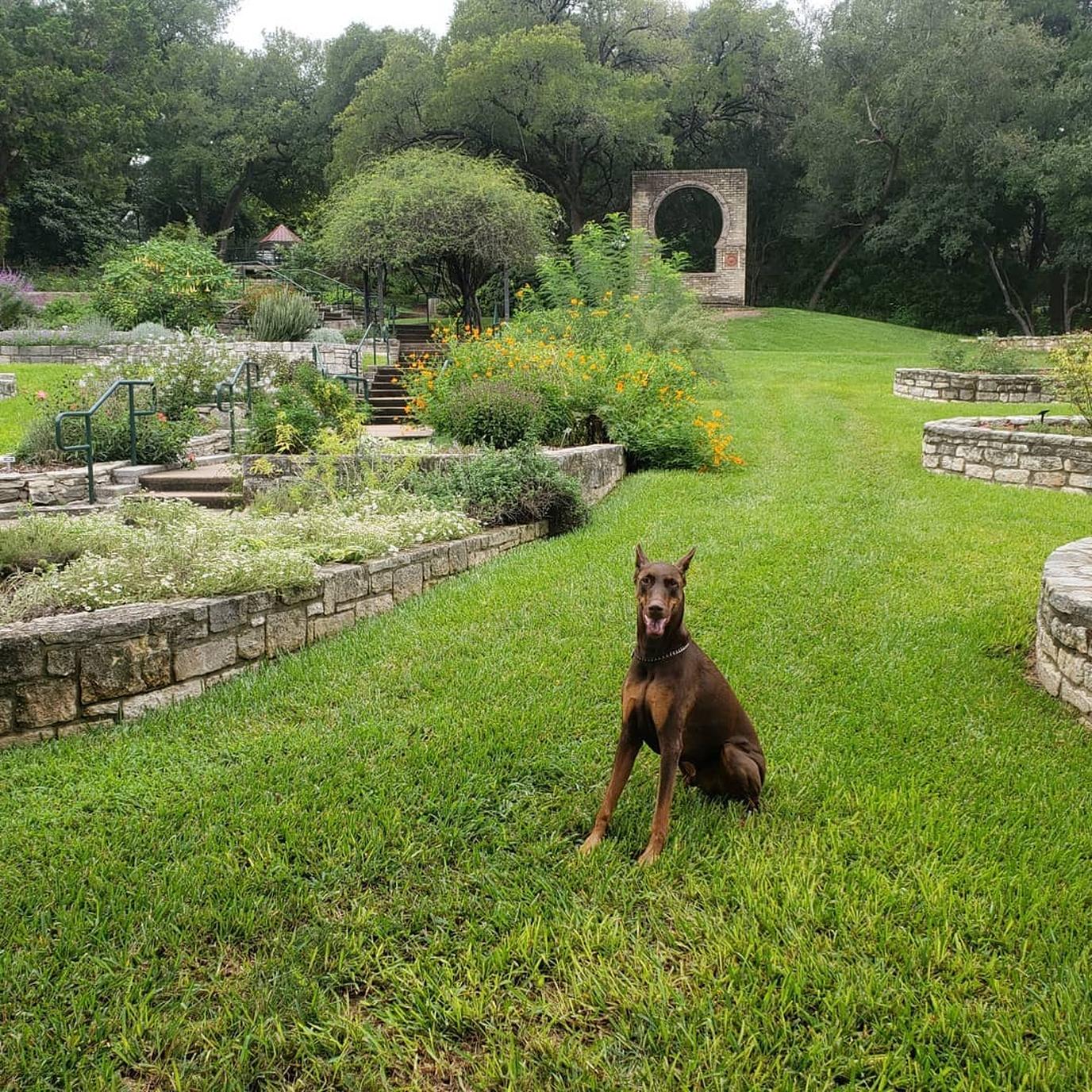 "Keep off the grass and wear a leash." – Photo by @red_dobe_tres
Located on the south bank of the Colorado River near downtown Austin, Zilker Botanical Gardens showcases a diverse selection of plant life from around the world, including the Hartman Prehistoric Garden and Isamu Taniguchi Japanese Garden. Leashed pups are welcome on trails, as long as they avoid the water features and don't leave any mess behind.
After seeing its natural wonders, explore the historical sights of Austin. Cross the Colorado River and spend the night downtown at the pet-friendly Driskill Hotel.
5. Myriad Botanical Gardens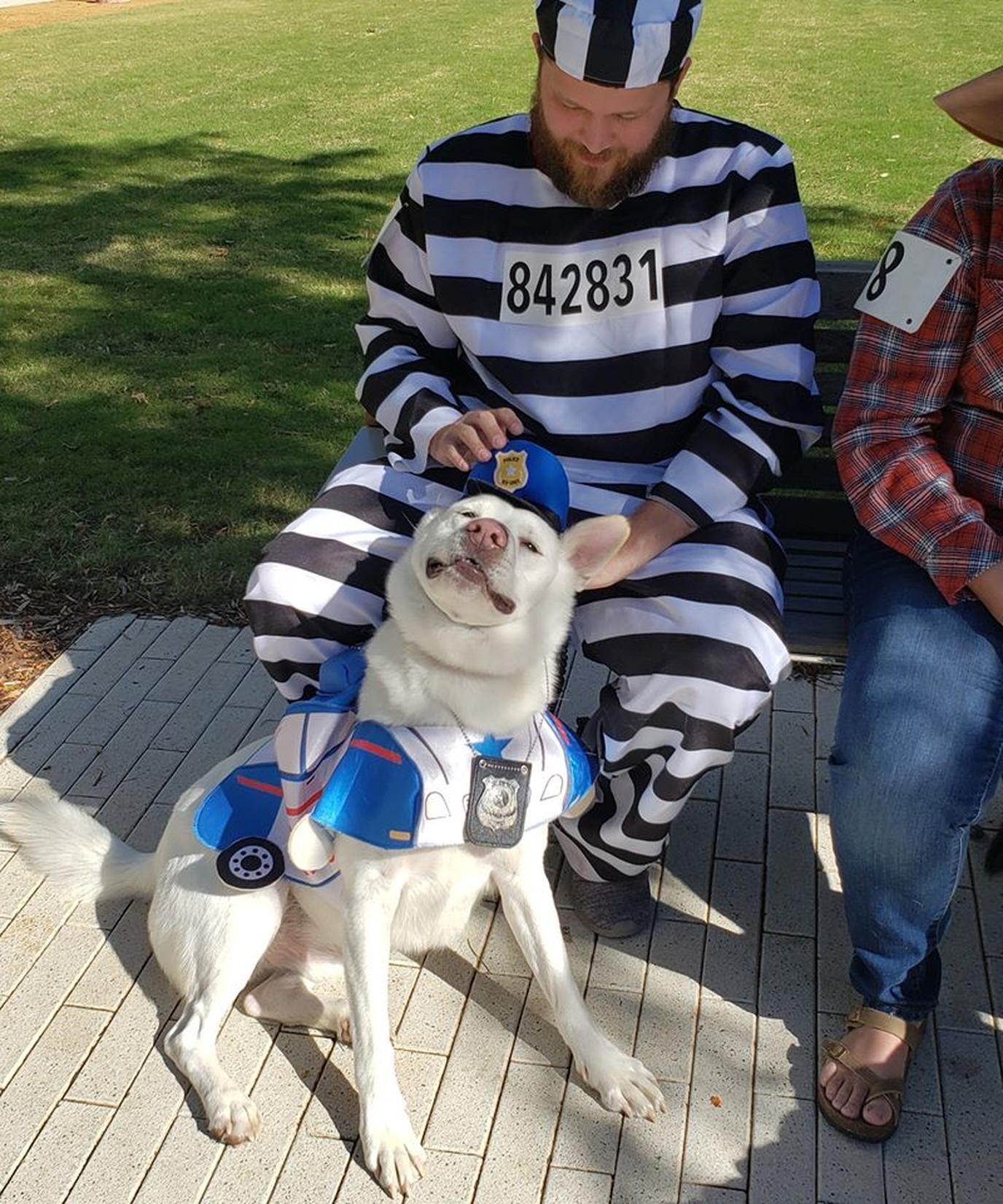 "Sir, I don't take bribes, but a belly rub will do." – Photo by Facebook.com/MyriadGardens
Myriad Botanical Gardens is a verdant gem in the heart of Oklahoma City. Dogs are not allowed inside the large domed conservatory known as Crystal Bridge, but are free to wander the outdoor areas on a leash. This green space is used for events and gatherings throughout the year. While you and Fido wait for the rest of your pack to emerge from the impressive domes, blow off some steam at Myriad Botanical Gardens Dog Park.
The Colcord Hotel is just a block away from Myriad, making it a great choice for horticultural hounds.
6. South Carolina Botanical Gardens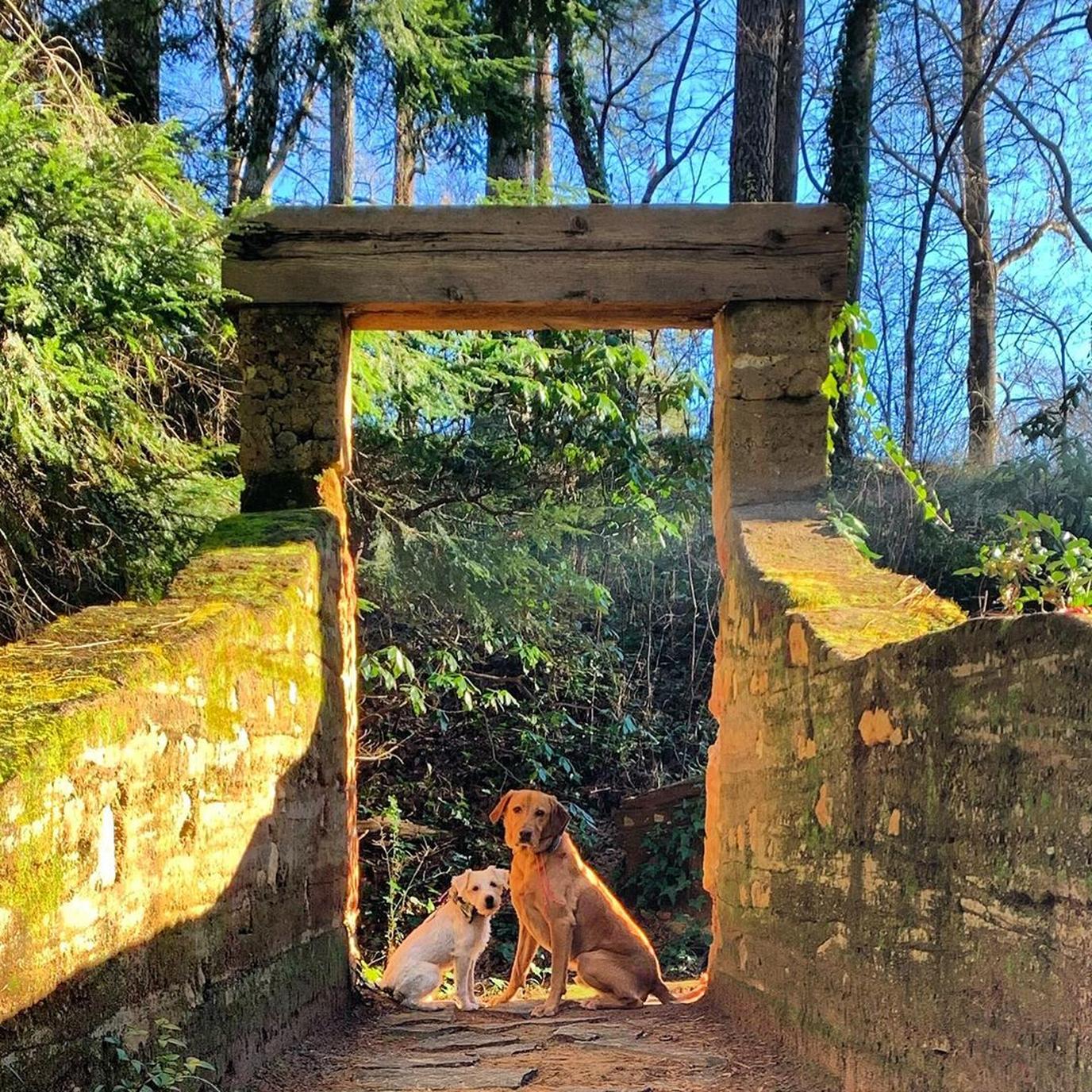 "Is this supposed to teach us a lesson about scratching at the door?" – Photo by @awellreadhound
Bring your pooch for a walk alongside streams and gorgeous floral displays at the South Carolina Botanical Gardens. This diverse space encompasses 295 acres of gardens and landscapes that can be viewed on various nature trails. Leashed pups are welcome to join you, as long as they don't practice their favorite pastime of digging in the flower beds. The only trail that doesn't allow dogs is the Natural Heritage Garden Trail.
Plan to spend a couple of days in the charming university town and book a stay at Comfort Inn Clemson, conveniently located within a couple of miles of the Tigers' campus and the botanical gardens.
7. Mobile Botanical Gardens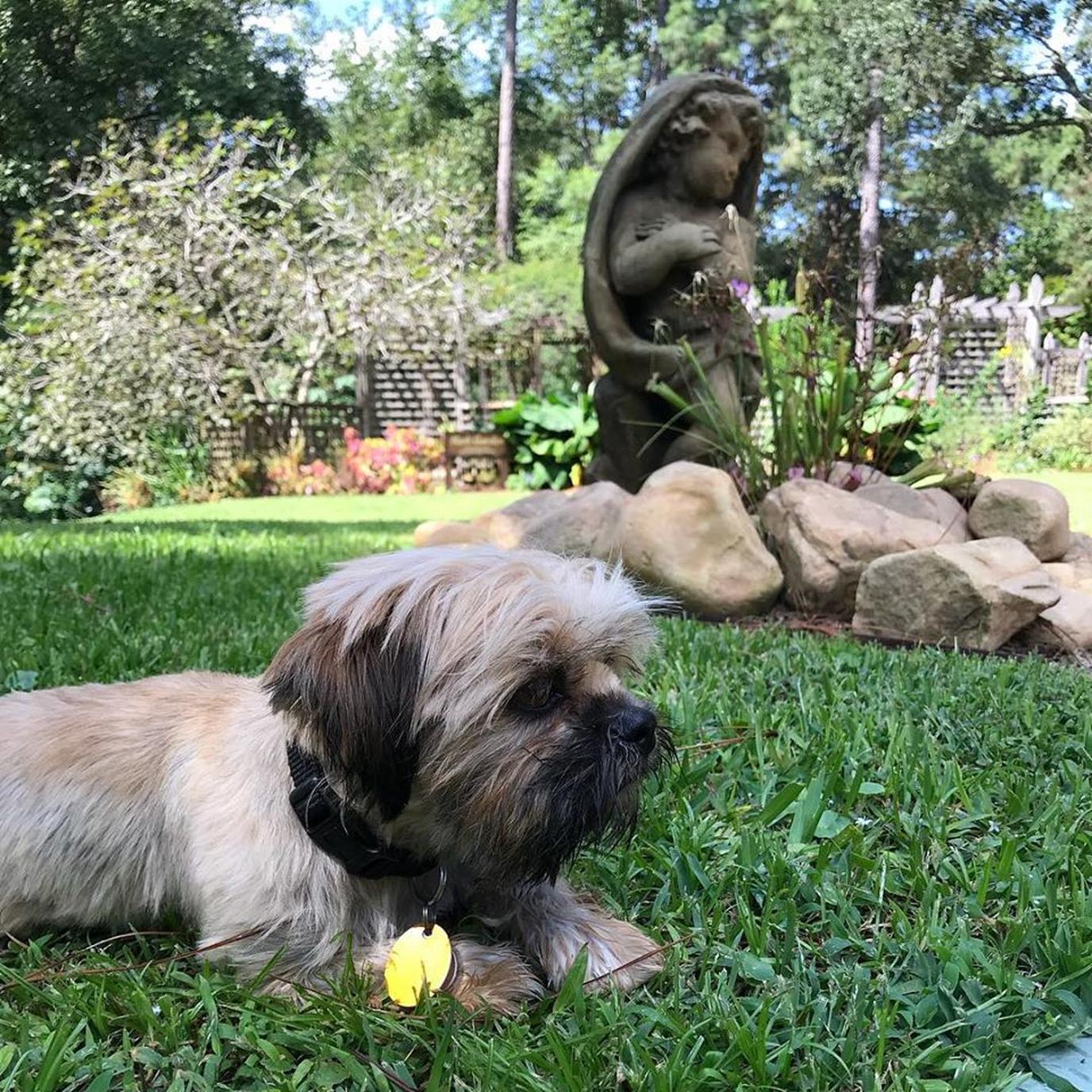 "This grass is comfier than my dog bed." – Photo by Facebook.com/mobilebotanicalgardensmbg
Plan your trip to Mobile Botanical Gardens in spring for a hike with your pup on the pretty trails through Longleaf Pine Treasure Forest. During this time, the pathways are lined with thousands of colorful, native wildflowers. After a walk in the woods, make your way around the lake to Langan Park, a well-kept municipal area that's home to a number of pet-friendly trails and a disc golf course.
Spring scents and fun in the forest will be sure to tire Fido out. Recharge your batteries at Residence Inn by Marriott Mobile. This popular stop-over for road-trippers making their way across Alabama is conveniently located on the I-65 corridor.
8. Pittsburgh Botanic Garden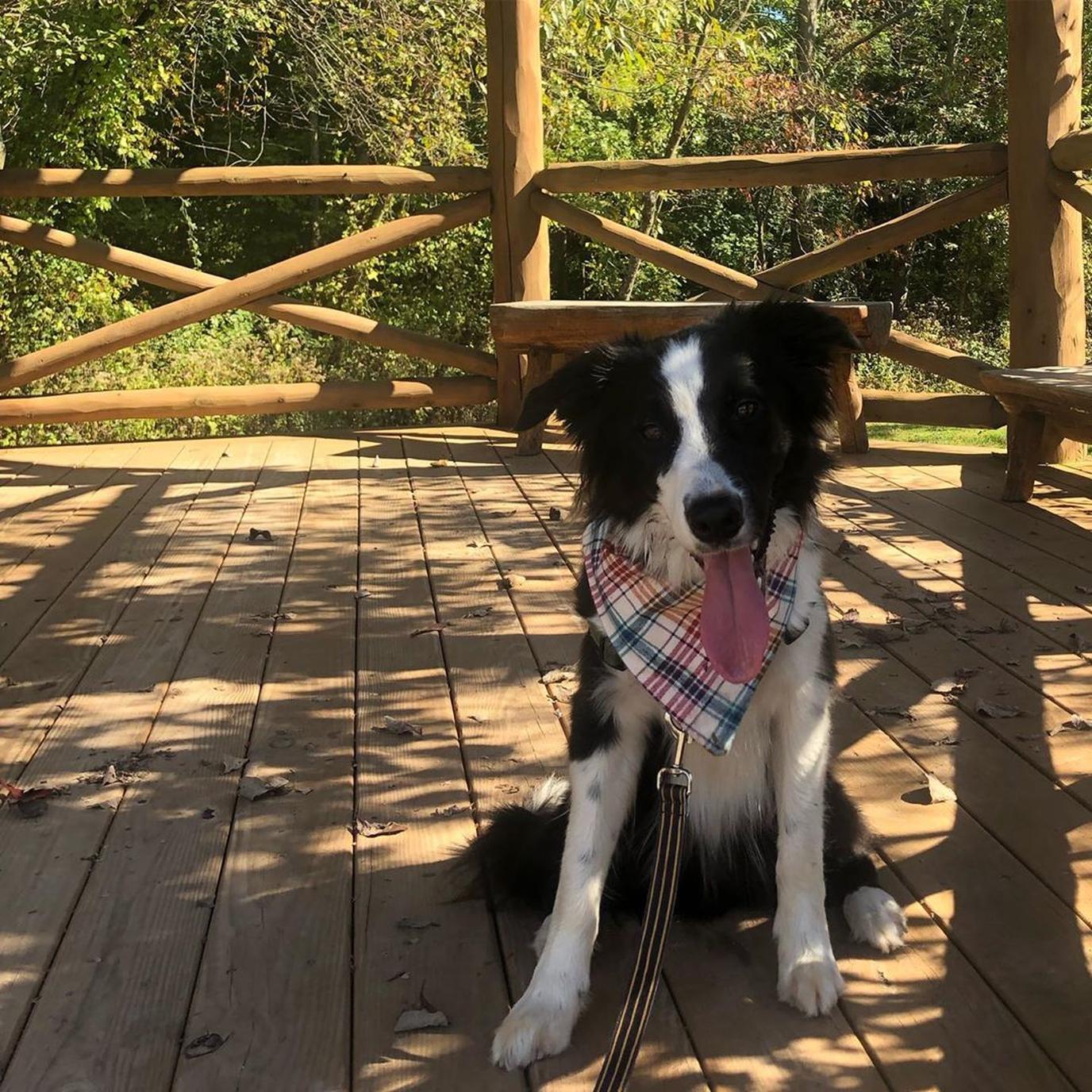 "I know it's stylish, but the neckerchief has to go." – Photo by @finnstagram_412
Does Fido want a luscious garden of his own? The aim of Pittsburgh Botanic Garden is to inspire people to value plants, and perhaps take some of the design ideas home to their own outdoor spaces. Take note of the tulip fields, lily pad-covered ponds and tranquil woodland areas as you walk on the trails with your pooch.
If you want to keep Fido away from the crowds in Steel City, spend a few nights at a pet-friendly Airbnb in Oakdale.
This post from BringFido originally appeared as 8 Botanical Gardens Where Fido can Stop and Smell the Roses.