A dog walks into a bar… It's not a joke, he's just the guest of honor at a swanky Yappy Hour. The eight pet-friendly social gatherings on this list are a fun and unique way of getting spoiled with your pooch. As an added bonus, many of them donate proceeds to charity. It just goes to show that sometimes the kindest thing you can do is to order another cold one.
Wonder Bar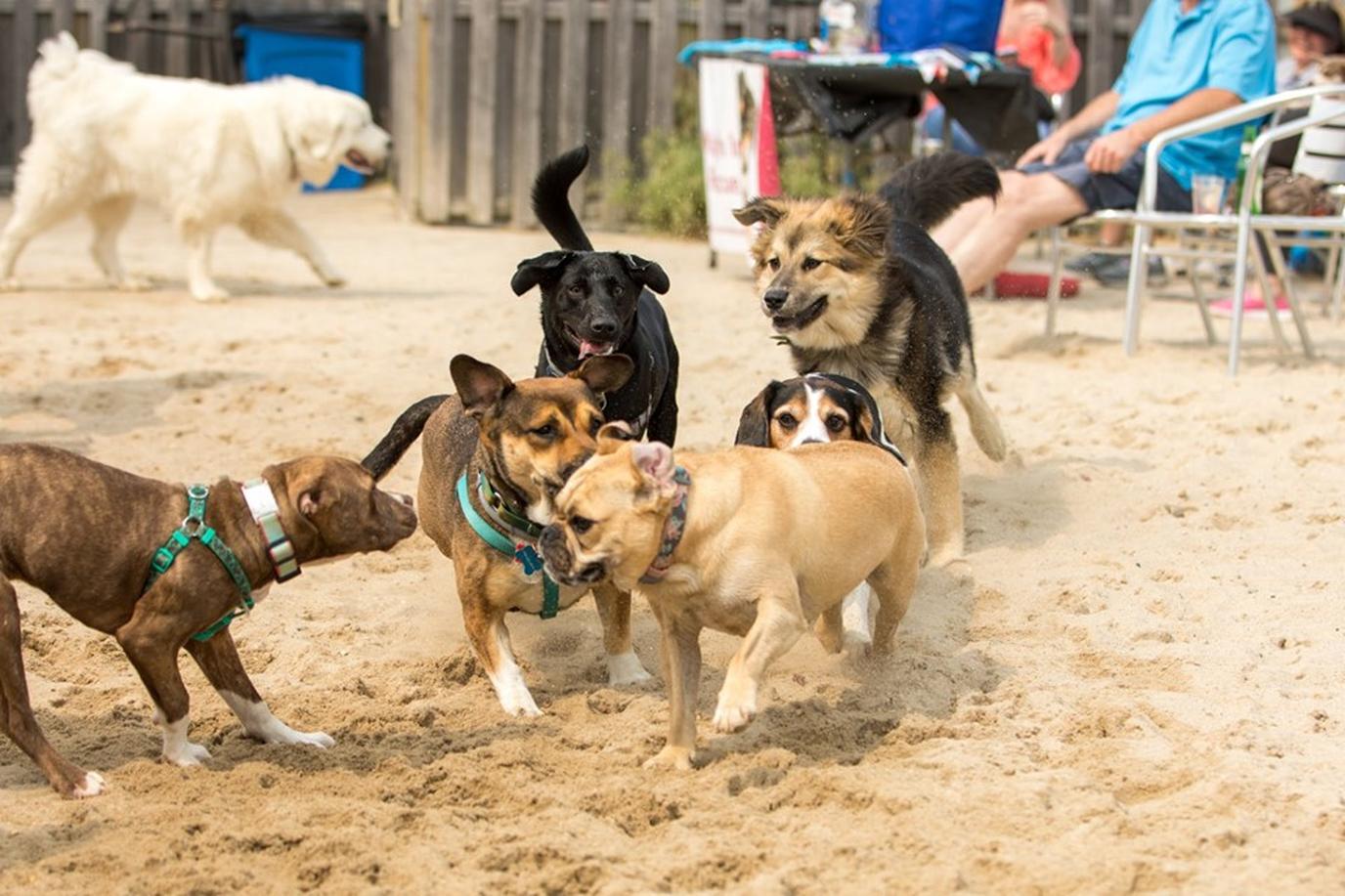 "That's it. I'm tattling on you and you're getting a time out!" – Photo by Facebook.com/WonderBarYappyHour
Wonder Bar, located just off the famous Asbury Park Boardwalk in New Jersey, has hosted some of the biggest legends of rock 'n' roll. Dog lover and New Jersey local Bruce Springsteen has rocked the stage here and has even been spotted at their famous Yappy Hour. The bar's outdoor space, Tillie's Landing, invites dogs to play in the sand while their owners enjoy a cocktail from the tiki bar. Tillie's Landing is fenced in so Fido can be off leash to rock out with his friends. It's also equipped with paddling pools, an agility area and a time-out section for pooches who need a break from all the fun. This rad bar might have been born in the USA but it's taking the world of Yappy Hours by storm!
Yappy Hour season at the Wonder Bar runs from June through September and takes place from 4 p.m. to 8 p.m. Monday to Friday and noon to 8 p.m. on weekends. Mondays and Wednesdays are reserved for small dogs only. The entrance fee is $5 on Fridays, Saturdays and Sundays and free on other days. Proceeds benefit Asbury Boardwalk Rescue and other local charities.
Watering Bowl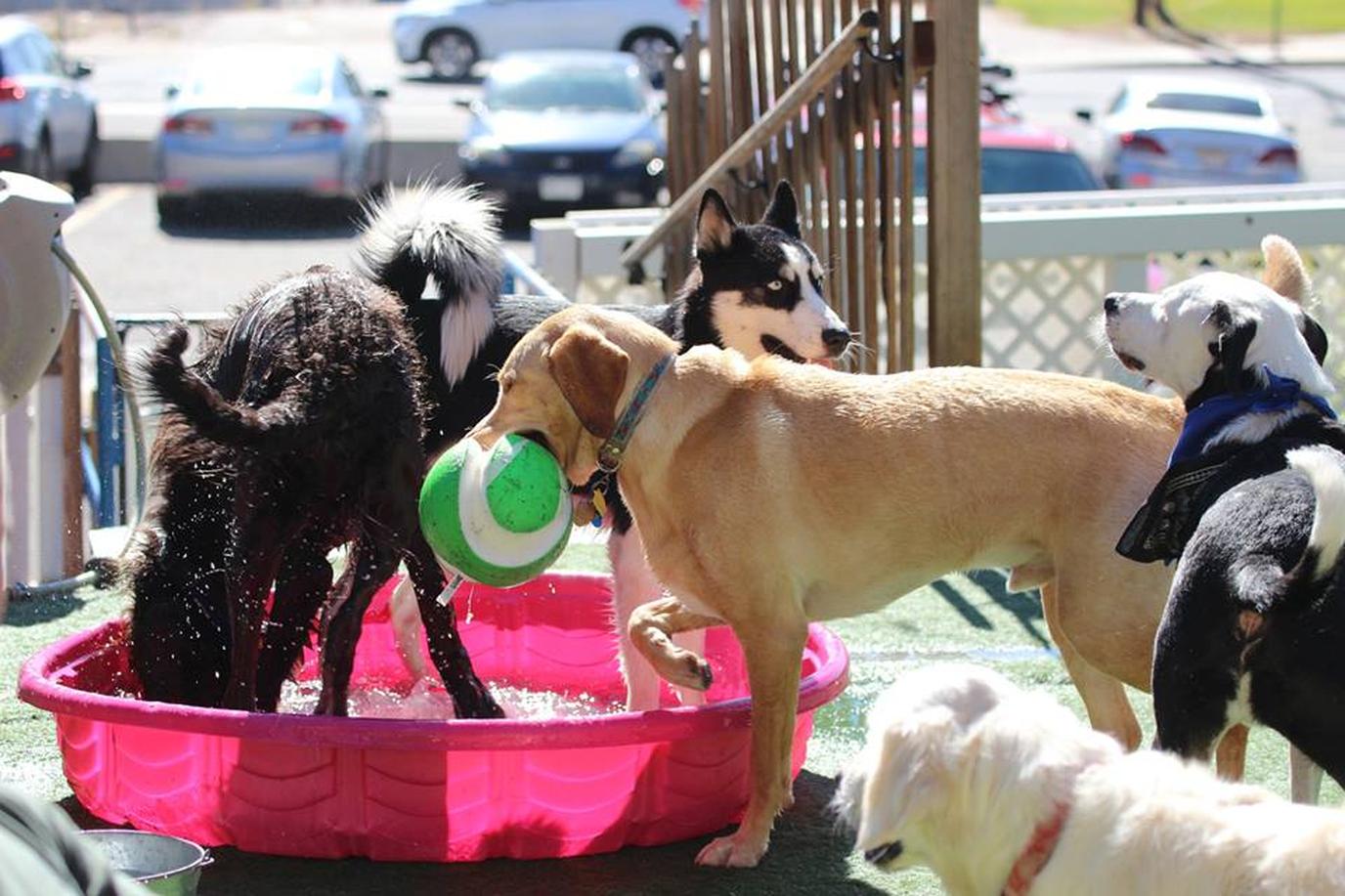 "I swear this tennis ball has grown since last time!" – Photo by Facebook.com/WateringBowlDenver
Denver's Watering Bowl is a little slice of heaven for dogs and their owners. Home to a 7,000-square-foot fenced-in area, this bar and dog park is the ideal setting for a Yappy Hour. In fact, they like it so much they host it every single day. Humans can enjoy discounted drinks while dogs can chow down on 10 premium dog biscuits for $8 or their own canine cake for $18. Chill out at the picnic tables on one of the patios outside while your dog plays with the toys provided on the artificial grass, cools off in a paddling pool and makes a bunch of new friends.
Stop by the Watering Bowl in Denver for Yappy Hour from 4 p.m. to 6 p.m. on weekdays and 11 a.m. to 4 p.m on weekends.
Mutts Canine Cantina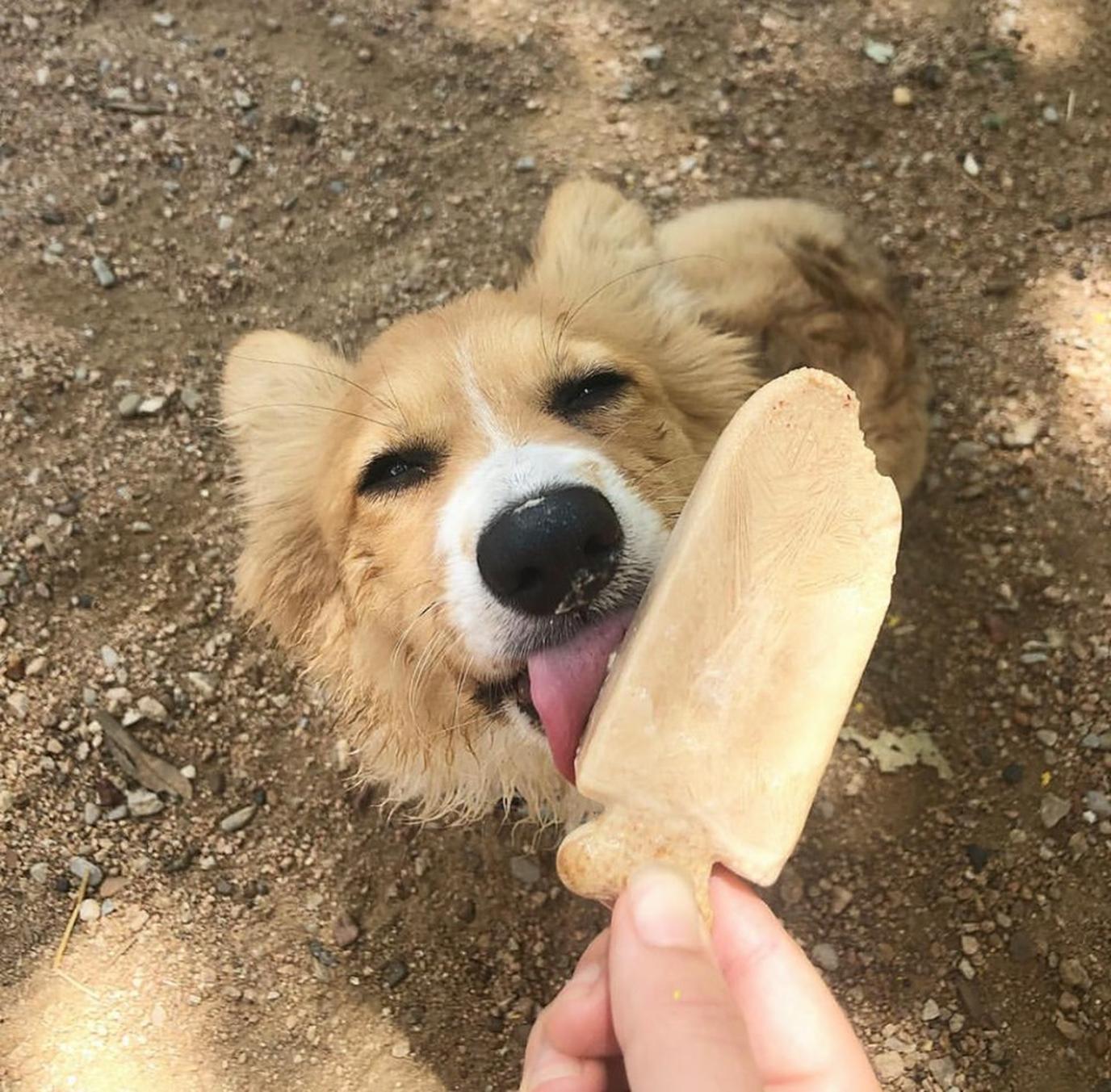 "Man, this beef broth is like sunshine in my mouth!" – Photo by Facebook.com/MuttsCanineCantina
As the name suggests, Mutts Canine Cantina is a corner of Dallas that's totally devoted to your dog's happiness. From the separate fenced-in parks for small and large dogs to the pet-friendly outdoor restaurant and beer garden, Mutts has got your pooch covered. The icing on the cake is their awesome Yappy Hour. Every weekday, humans can enjoy $4 drinks while pups scarf down $3 dog treats. The casual eatery's menu also includes a bite-sized cut of beef frank for dogs and a pupsicle made from beef broth, peanut butter and an edible bone… mmmm, refreshing.
Mutts Canine Cantina's Yappy Hour runs from 3 p.m. to 6 p.m. Monday through Thursday and noon to 6 p.m. on Friday. Dogs require a daily, monthly or annual pass to enter the park. Membership fees are $6 for a day pass, $16 for a monthly pass and $120 for a yearly pass.
The Dog Bar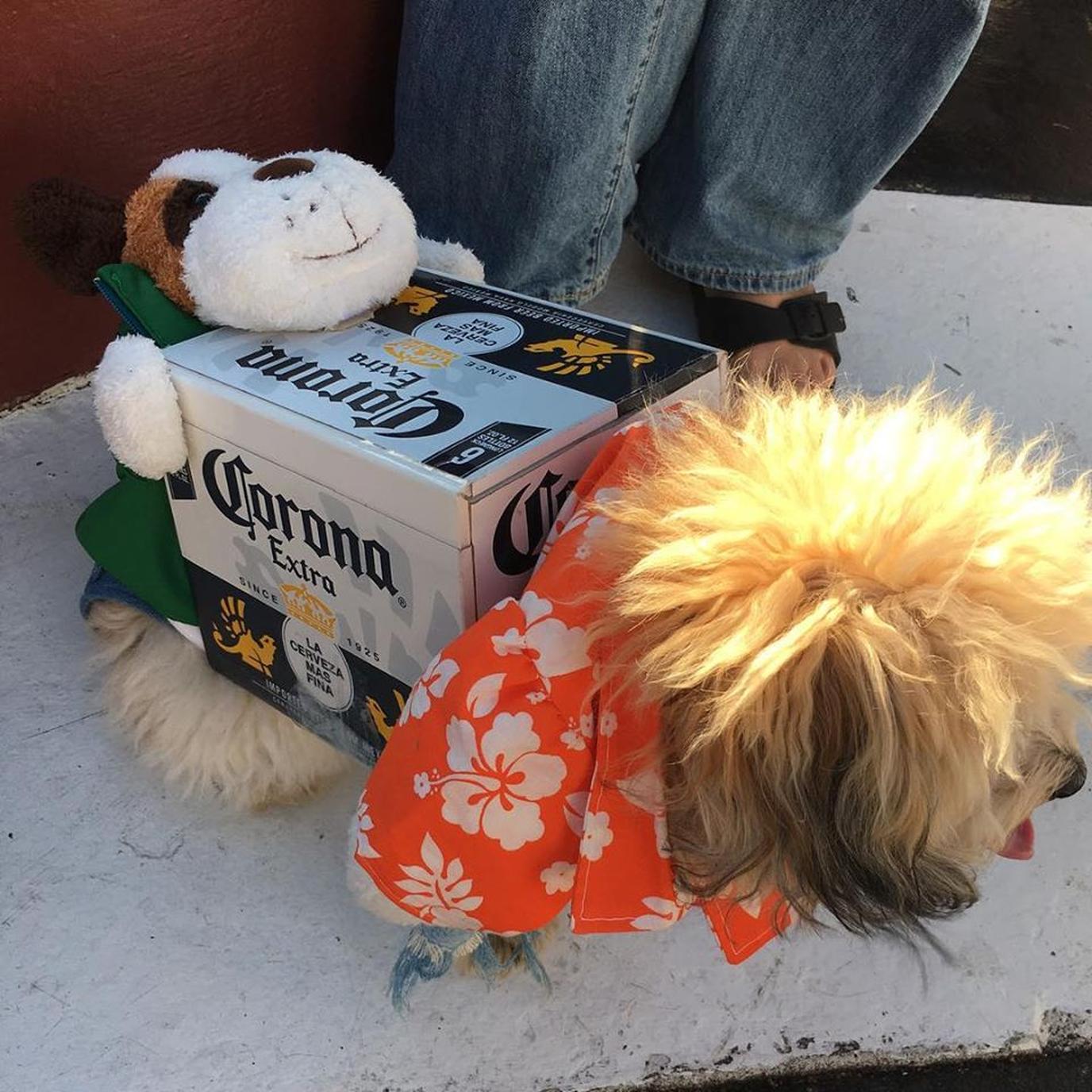 Getting into the spirit of Yappy Hour. – Photo by Facebook.com/dogbar
The Dog Bar is South Florida's original full-service pet boutique, providing Miami's canines with top-notch grooming, dental cleaning and high-quality swag. It also hosts a poppin' monthly Yappy Hour #on Lincoln in the heart of South Beach. Fido can hang out with other dogs, get a free pet food consultation and enjoy a bounty of free grub from Plato Pet Treats and Farmina Pet Foods. He might even end up learning important life skills. A K-9 Specialist attends each event and goes through basic obedience skills for dogs to try at home.
The Dog Bar's Yappy Hour is hosted from 6 p.m. to 8 p.m. every third Thursday of the month.
Liberty Hotel Boston
Fancy a top up, Fido? – Photo by Facebook.com/LibertyHotelBoston
Hotel guests, Bostonians and Yappy Hour enthusiasts are all invited to bring their pooches to a canine mix-and-mingle at the Liberty Hotel Boston's private outdoor area, The Yard. Once home to some of Boston's most hardened criminals, this former jail has been reimagined as one of the city's premier hotels. The Yard was once the exercise area for the inmates but is now the setting for this lovely local meetup. Dogs can enjoy all-natural treats (with no jail keys hidden inside) provided by The Fish and Bone. The name was recently changed from Yappy to Yappier Hour because of the increasing popularity of the pup-centric event.
Liberty Hotel Boston's Yappier Hour is held from 5:30 p.m. to 9 p.m. on Monday and Wednesday nights (weather permitting).
First Sundays Yappy Hour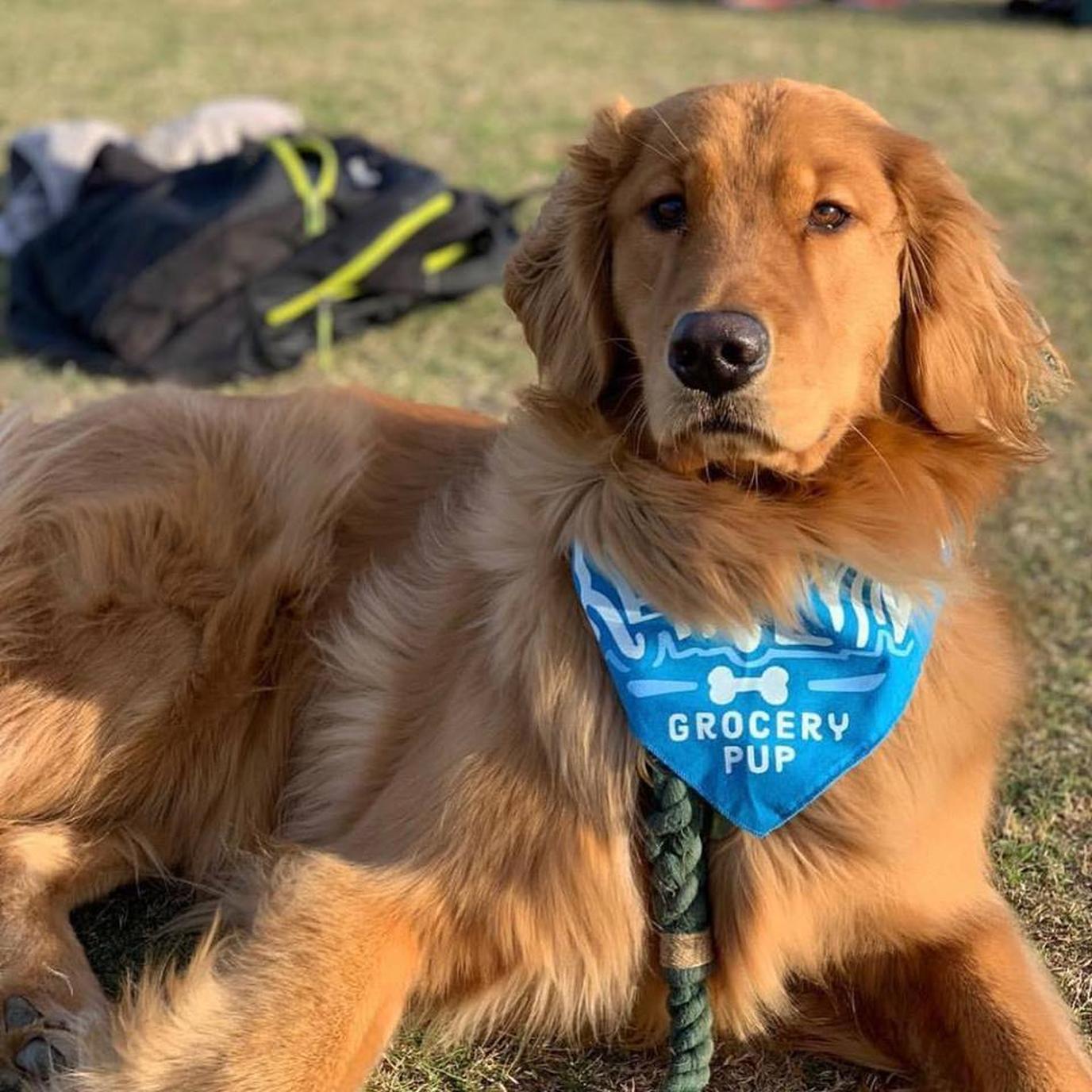 On brand. – Photo by Facebook.com/GroceryPupTX
Looking for a pet-friendly alternative to regular Sunday brunch? Join other dog lovers at First Sundays Yappy Hour at South Congress Hotel. This morning event is held in the courtyard of Austin's posh South Congress Hotel and is co-hosted by Grocery Pup and Wondercide, two local canine brands. Attending canines get treated to healthy treats and fun swag. Although Grocery Pup's dog food is human grade, pet parents will likely prefer the juices and snacks available just for them. Before you leave, snap a pic in the photo booth and #bringfido to let us know about your Yappy Hour experience!
First Sundays Yappy Hour takes place every first Sunday from April through October at South Congress Hotel's courtyard from 10 a.m. to noon.
Malin+Goetz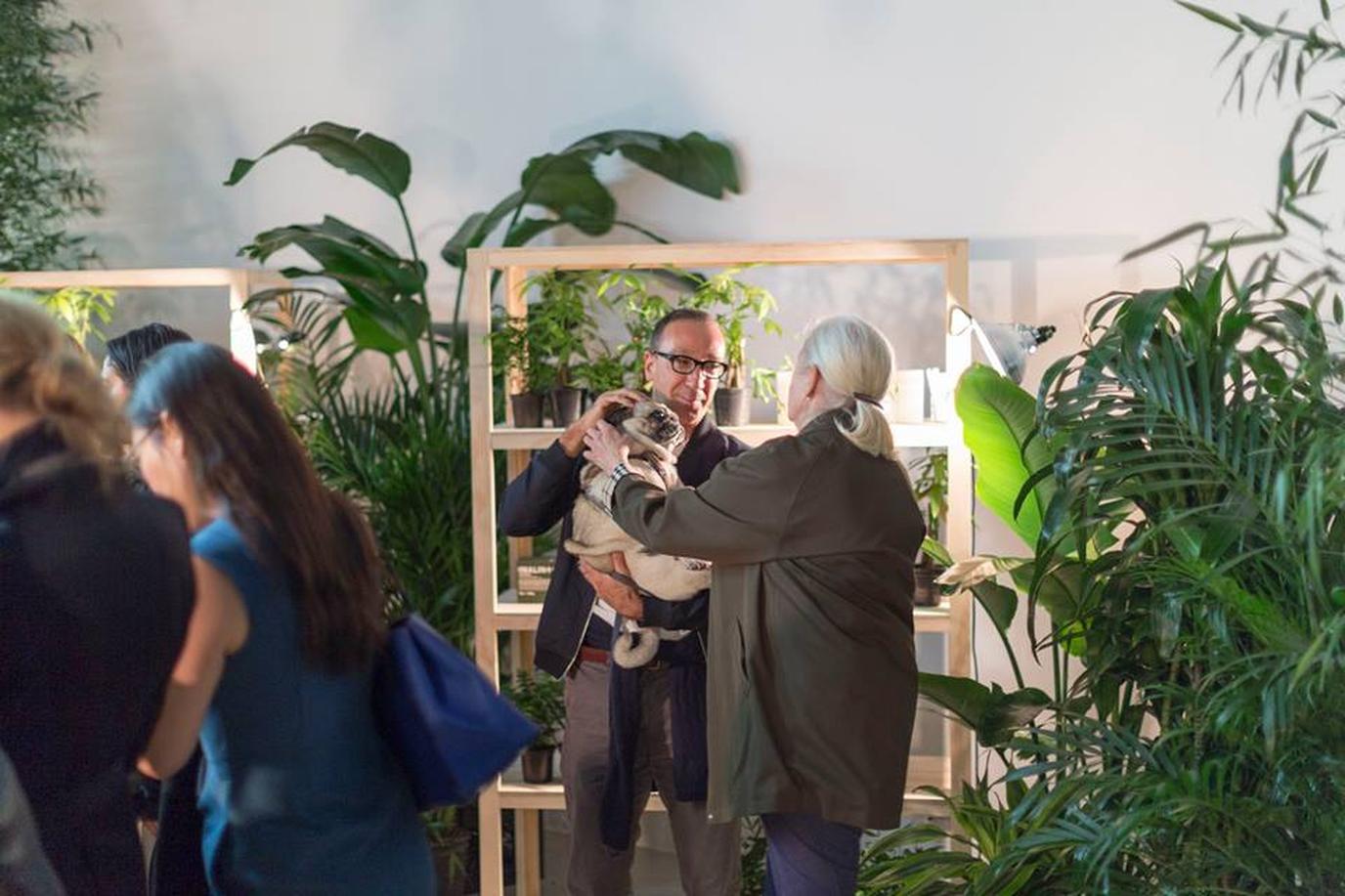 These guys truly love dogs. – Photo by Facebook.com/MALINandGOETZ
Since opening their first skincare boutique in 2004, Malin+Goetz has expanded all over the world. In the early days, Malin and Goetz (the founders) brought their beloved bulldogs, Bob and Junior, to work with them at their flagship store in New York. People would stop to admire the dogs staring out the window, pop in to say hello and end up leaving with a new facial scrub. Some of the success of the store is due to those puppies, which is why they are remembered with a weekly Yappy Hour at every store from London to LA. Humans and canines are provided with appetizers and drinks during the events, while specialists dish the scoop on the skin, fur and hair care products that best suit your and Fido's needs. That's right, Malin+Goetz has even applied their expertise to creating a dog shampoo made with natural botanicals and hydrating amino acids that are extra-kind to canine skin.
Malin+Goetz hosts Yappy Hours at all locations every Thursday at 5 p.m. Some stores partner with other pet-friendly brands for special events. Contact your local Malin+Goetz boutique for more information.
NOMA Square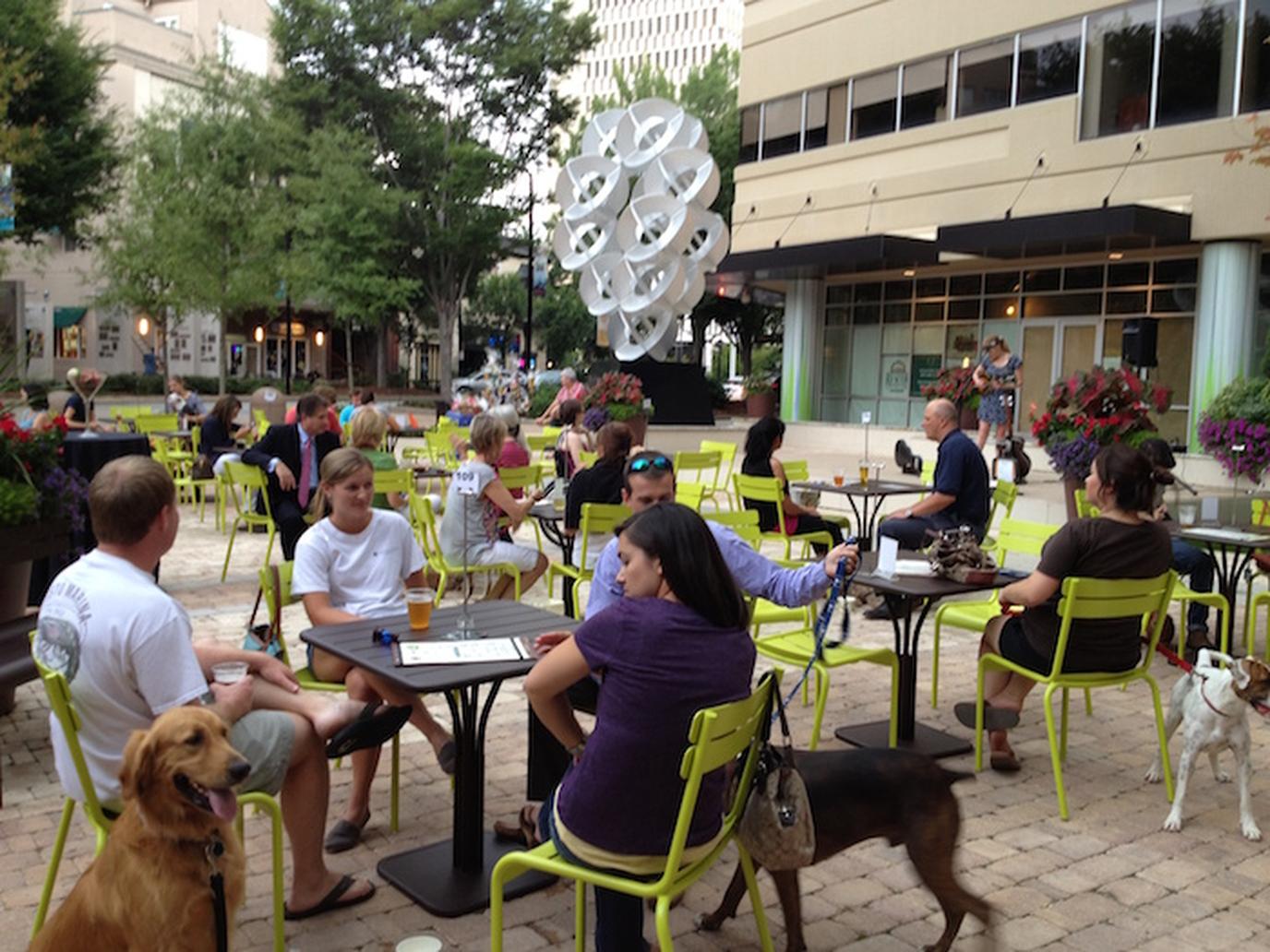 Where's Fido? – Photo by NOMA Square
BringFido's hometown of Greenville, SC is one of the fastest growing cities in America. Downtown, you'll see our water bowls outside pet-friendly businesses that welcome dogs inside to sniff out a bargain. We all know that shopping can get pretty tiring so when you think you might need refreshment and a break, head to North Main Square for the NOMA Square Yappy Hour. Seats and tables are dotted throughout the communal area, which plays host to live music, yappetizer specials from Roost and a cash bar. Fido can pick up his own tab when he orders a complimentary pup-tini (shaken, not stirred).
Yappy Hour at NOMA Square takes place from 6 p.m. to 8 p.m. on the second Wednesday of the month between March and November.
This post from BringFido originally appeared as 8 Fantastic Yappy Hours and Where to Find Them.