Since its launch in 2008, Airbnb has redefined "home away from home" for millions of travelers. In 2016, the site began offering Airbnb Experiences alongside places to stay. These awesome activities exceed typical tours and classes by offering a glimpse into the soul of a destination through the eyes of a local. Fortunately for Fido, canines are welcome to embark upon a range of these adventures with dog-loving hosts around the world. Here are just a few of our favorites.
1. Tour NYC's Dog-Friendly Breweries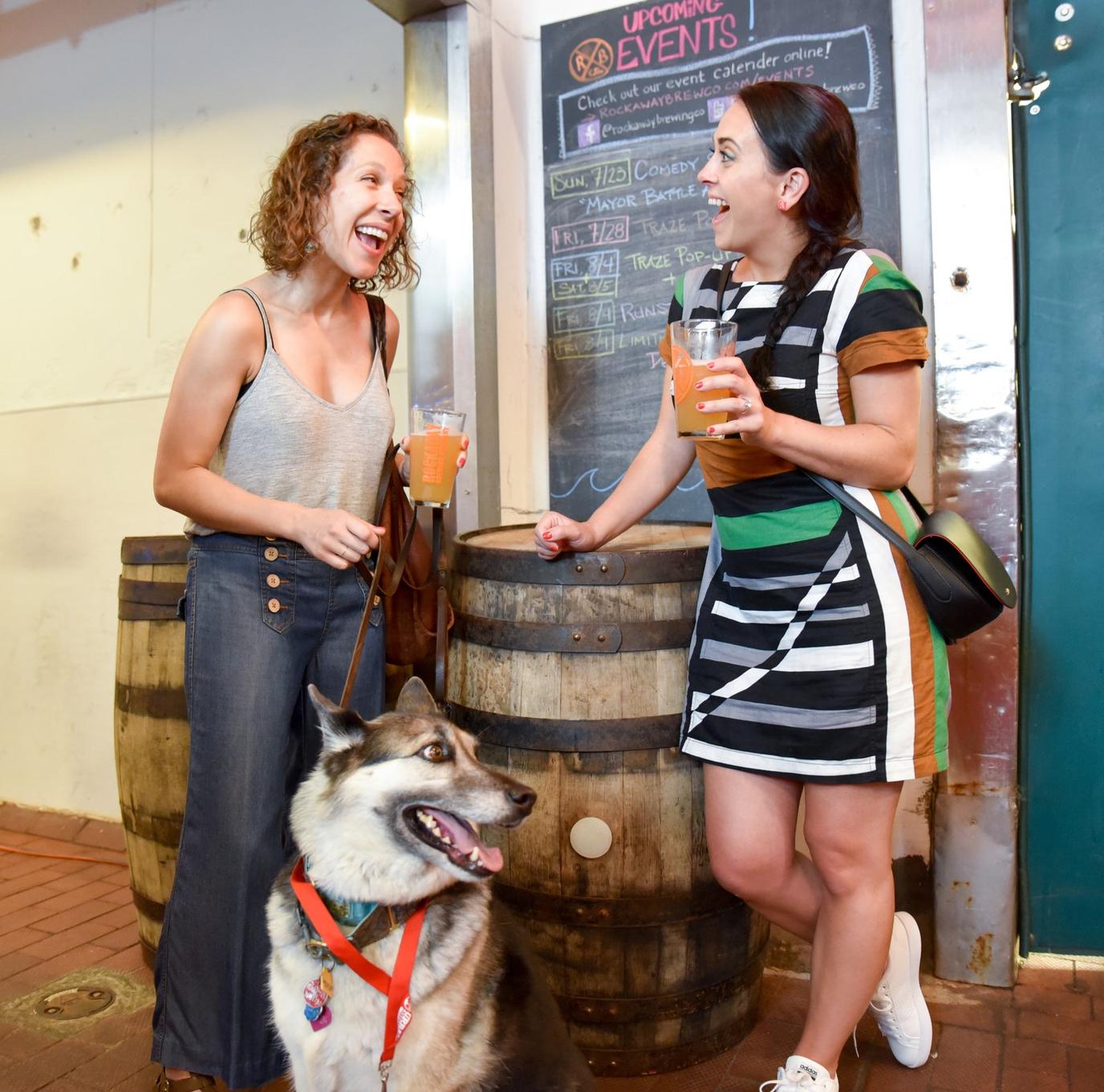 "Ha, ha, ha…. I don't get it." – Photo by Brian
With more than 40 breweries and more opening all the time, NYC's beer scene has never been so lit. On Tour NYC's Dog Friendly Breweries, you'll sample craft beer and learn tasting techniques in pet-friendly taprooms across Long Island City, Queens. Proceeds from the unique brewery tour are donated to a local dog rescue.
This experience starts at $49 per person and includes the price of the tasting at one of the breweries.
2. Flying Furbaby Photos at the Golden Gate Bridge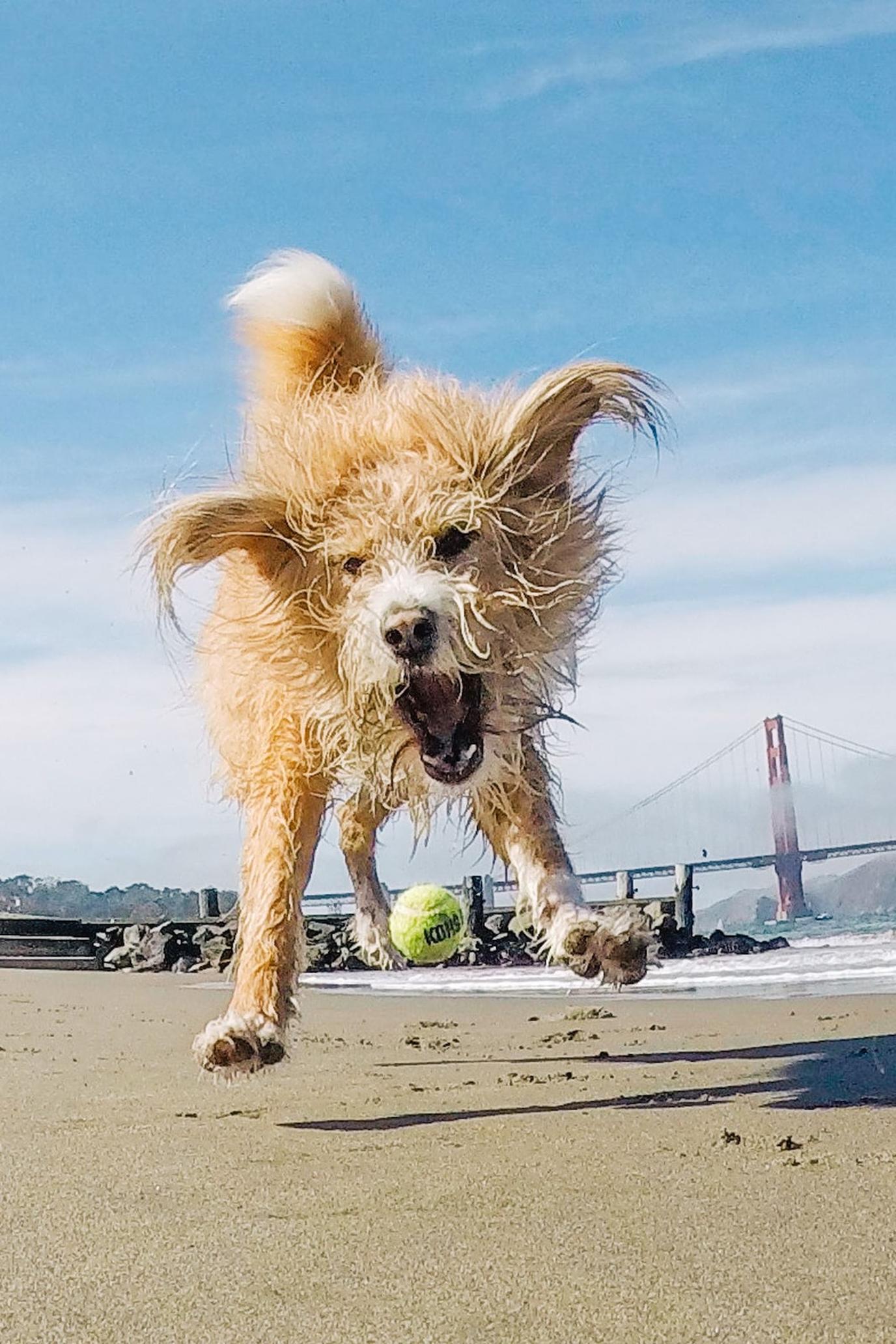 Ballin' out. – Photo by Ingrid
Bring Fido for some beachin' action shots with Flying Furbaby Photos at the Golden Gate. The shoot takes place at Crissy Field Park, with the iconic Golden Gate Bridge in the background. Your host, Ingrid, will capture epic shots of your furry friends in high-flying action. After the shoot, clean up at the wash station in the park.
Rates are varied based on how many little models will be voguing that day, but start at $25.
3. Play with Dogs at a Dog Cafe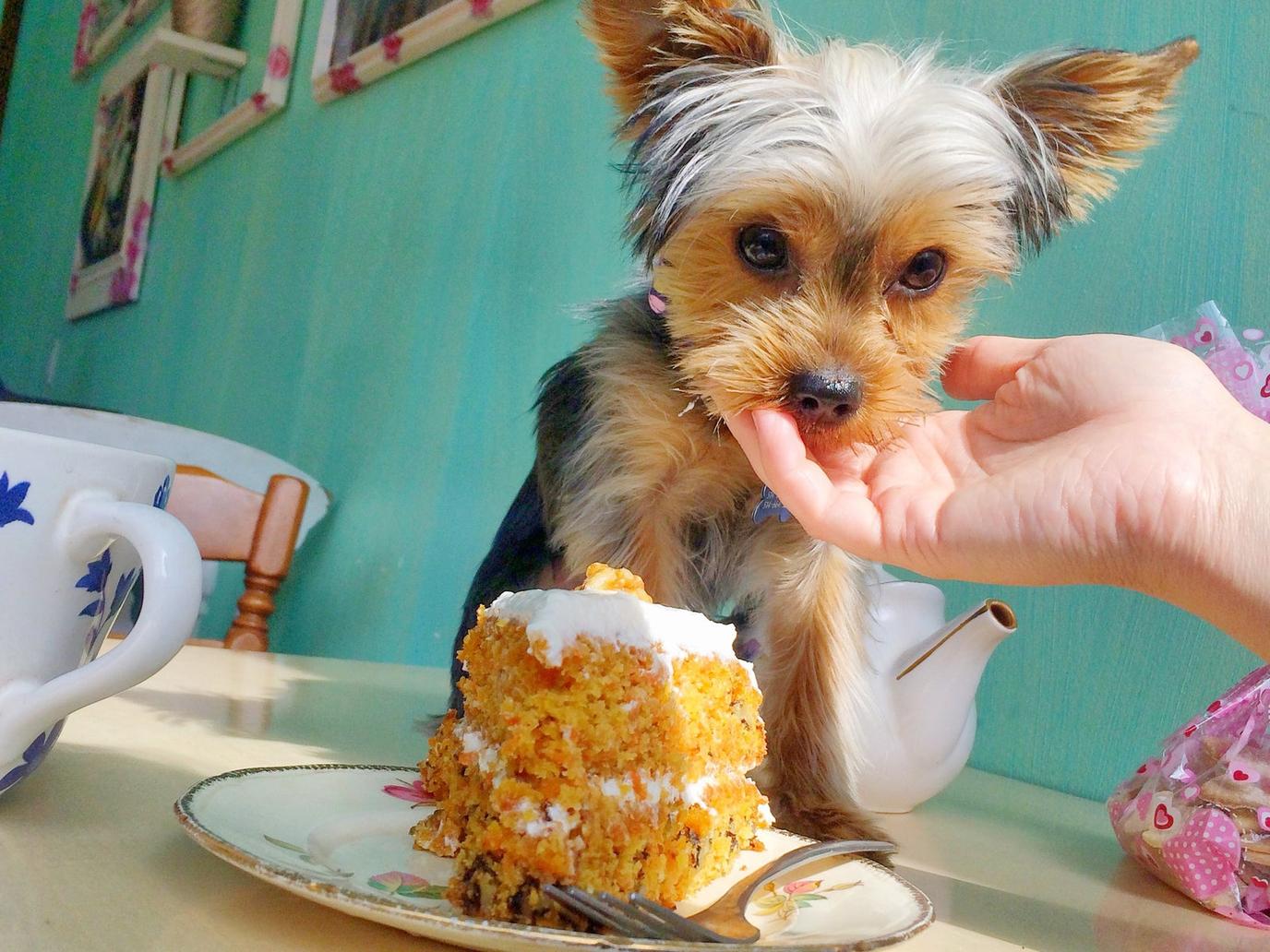 "So this is what they meant by teacup terrier." – Photo by Gabrielle
Fido can play with dogs at a dog cafe and enjoy delicious homemade treats at Le Doggy Café, the only restaurant in Montreal where people can bring their pooches for an off-leash hangout. When you book this experience, you'll receive a bag of cookies, a special "pupcake" and a drink of your choice upon arrival. The owner and organizer, Gabrielle, is trained in canine behavior, so you know your four-legged patron will be safe and looked after during her visit.
This experience starts at $16 per person.
4. Urban Sight Run/Walk with Amalia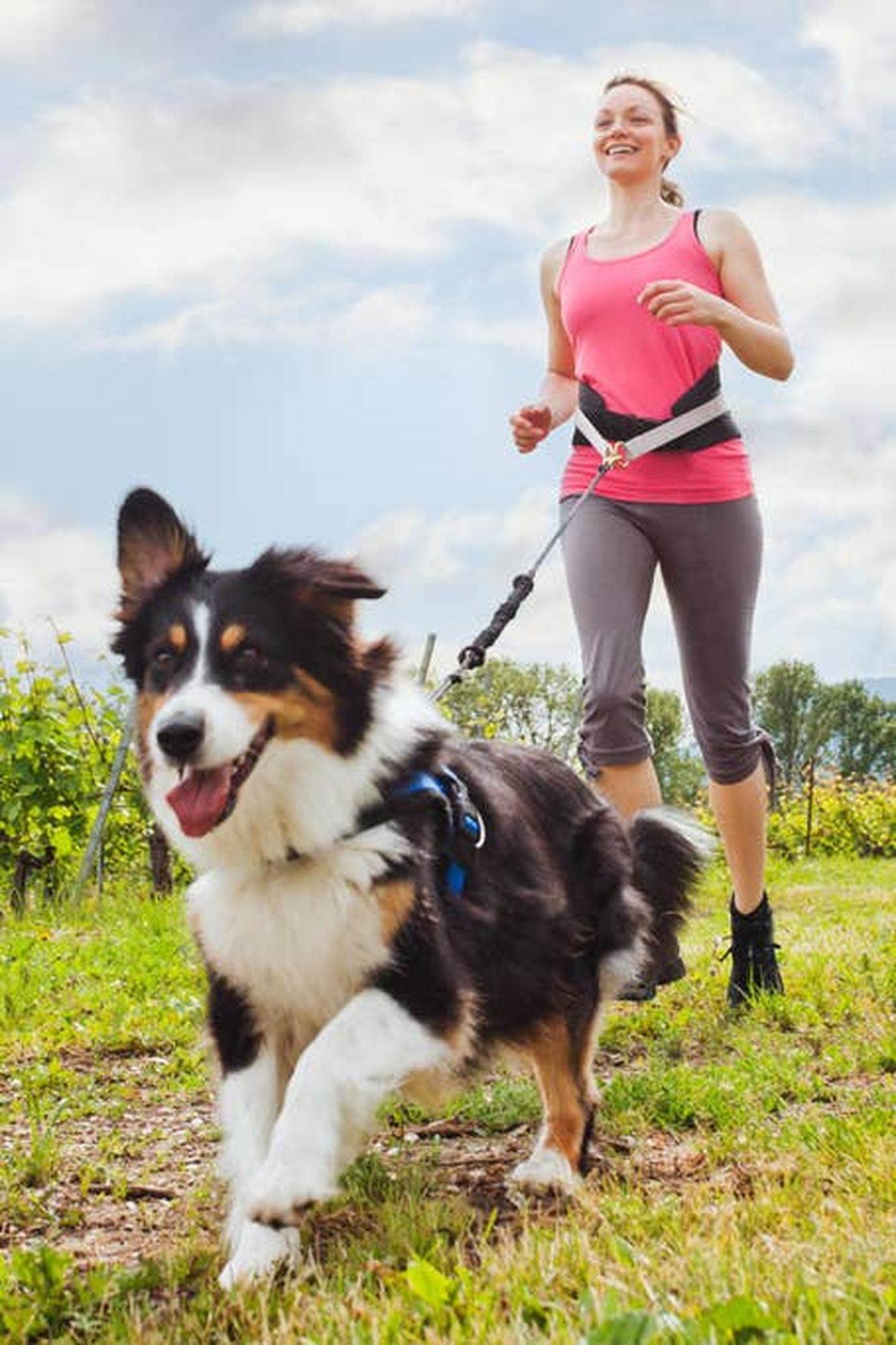 "Ever felt like somebody's holding you back?" – Photo by Andre
If you've ever been intrigued by Canicross, the Portuguese Urban sight run/walk with Amalia experience will teach you the ropes. Join sporty host Andre and his dog, Amália, on an urban trail through a municipal park, cathedral church, medieval castle, historic city center and along the banks of the Lis River in Leiria, Portugal. The experience ends with a tasting of a local dessert, Brisas do Liz.
The Urban Sight Run/Walk with Amalia experience starts at $21 per person.
5. East Village Bark Tour with Sasha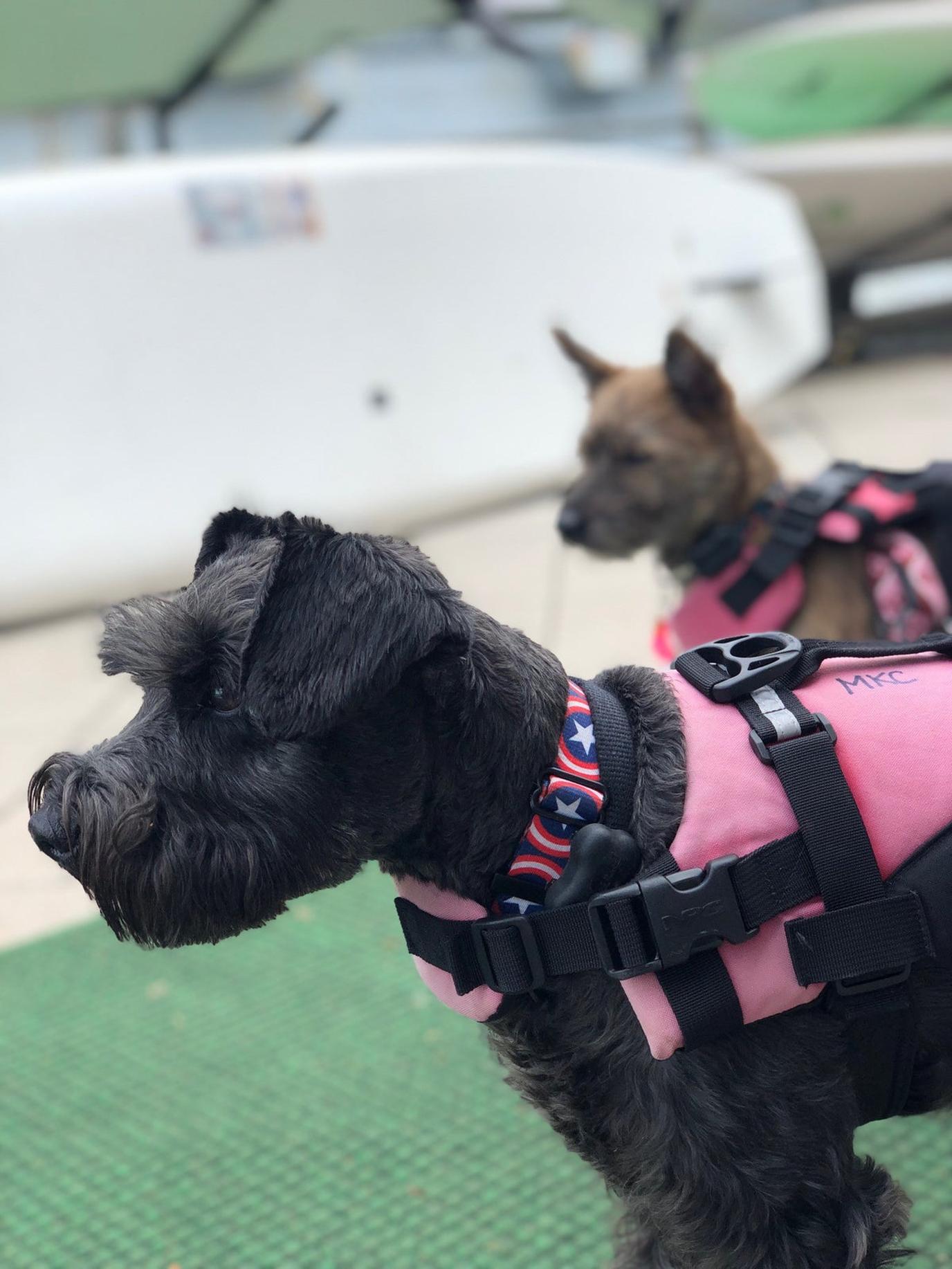 "It's not really work if you enjoy it." – Photo by Stephanie
Get a taste for the Big Apple on the East Village Bark Tour with local Shiba-poo guide, Sasha. The tour starts at Union Square and continues along Broadway to Washington Square Park Dog Run. Finish your escapade with a freshly made treat at Boris & Horton while you flip through the day's most insta-worthy pics.
The East Village Bark Tour with Sasha experience starts at $58 per person and includes treats for participating pups.
6. SUP PUP Paddleboard Tour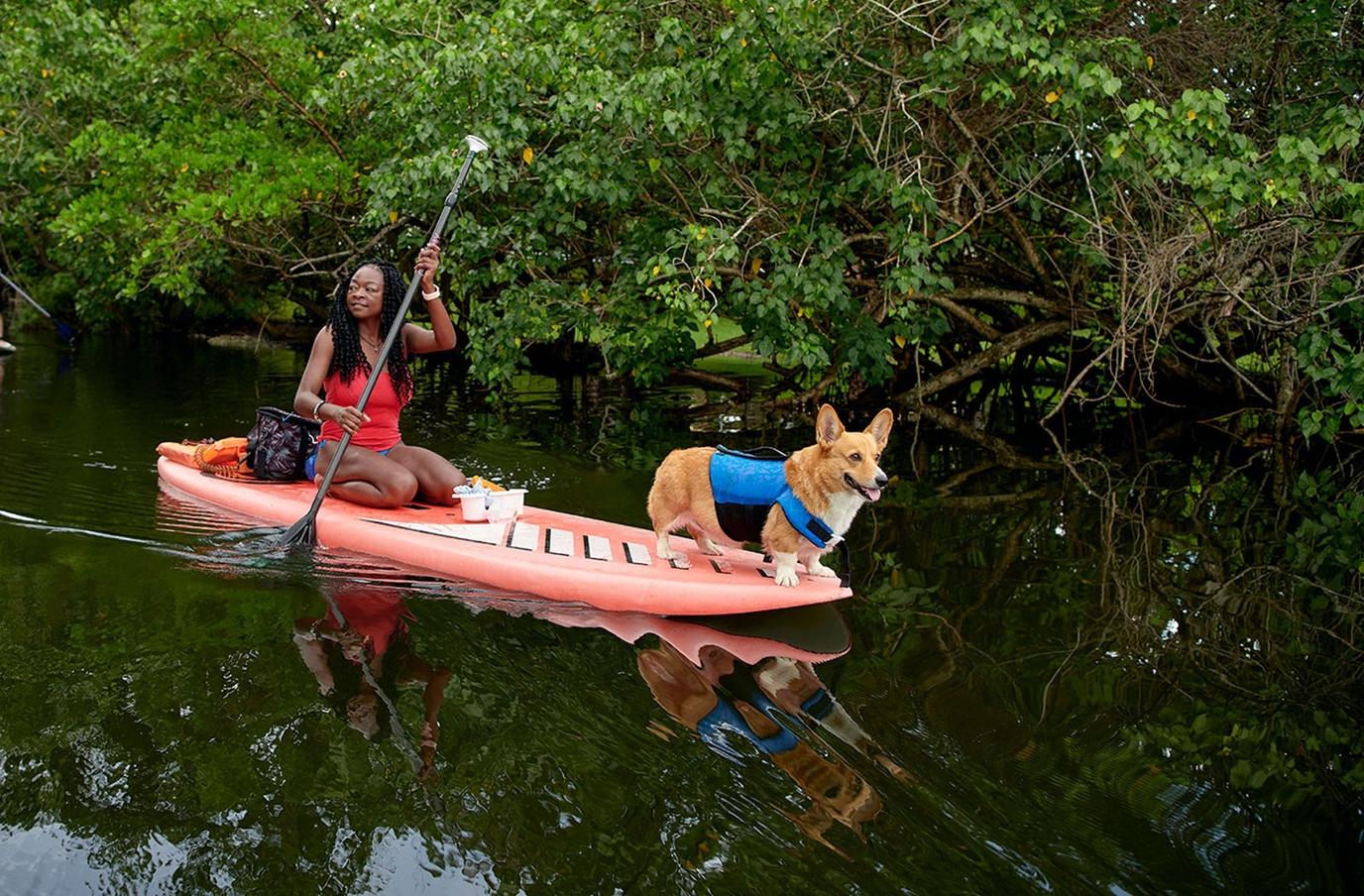 "Careful, these little legs aren't the best for swimming." – Photo by Natasha Baker
Try standup paddle boarding with your canine companion on a SUP PUP Paddleboard Tour of Fort Lauderdale. Natasha and her cute corgi, Mr. Beaches, lead this experience on the world-famous Las Olas canals. The tour starts with a quick SUP lesson and ends, hopefully, with the sighting of a manatee.
Use of SUP equipment and photos are provided. The experience starts at $32 per person.
7. Your Happy Pet in Montserrat Mountain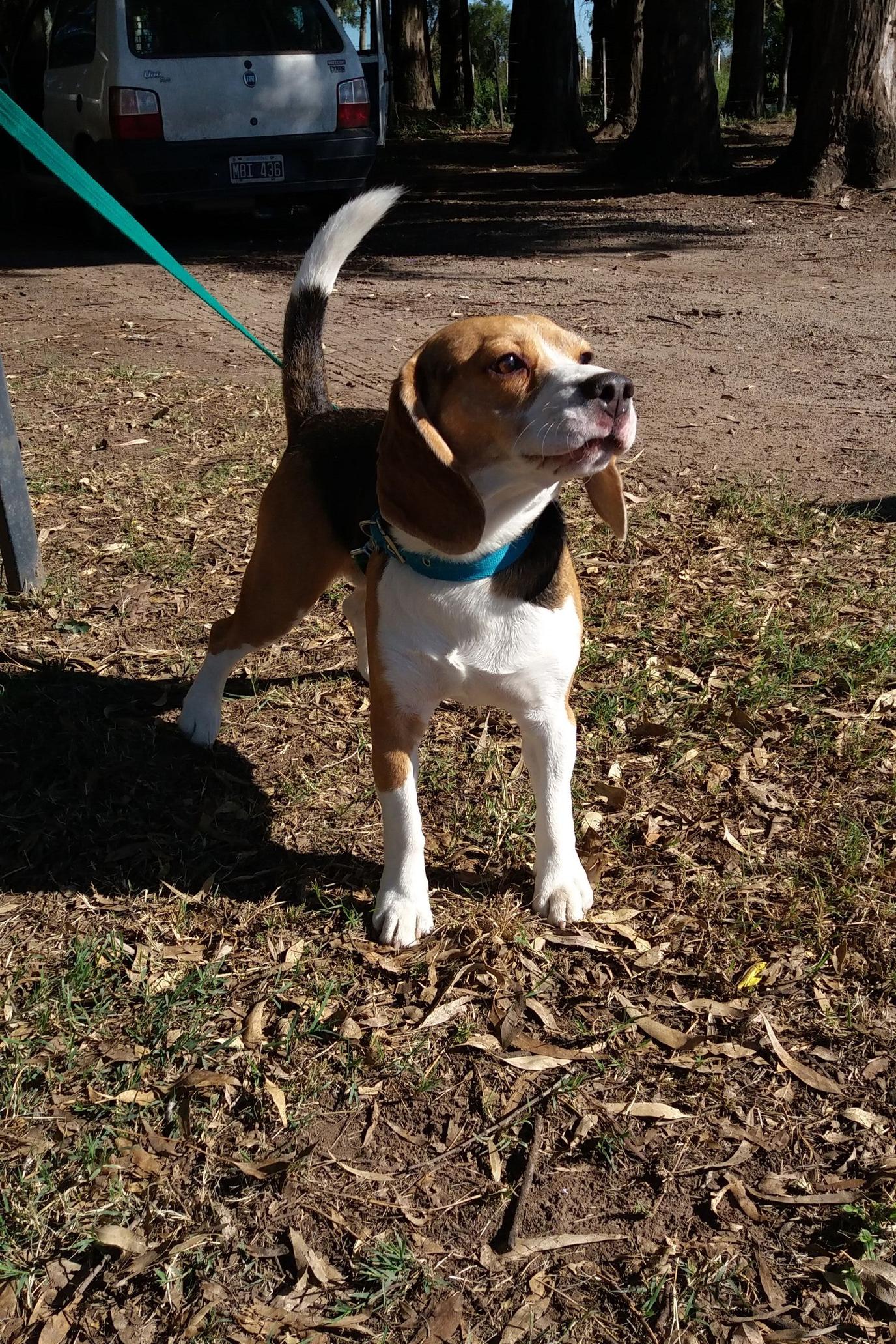 "Ain't no mountain high enough, except this one." – Photo by Marcelo
Your Happy Pet in Montserrat Mountain starts at the Magic Fountain of Montjuïc in Barcelona, where you and your dog will be picked up and driven to the Monastery of Montserrat. When you arrive, leave the van behind and enjoy a lovely walk through the mountains, followed by a picturesque picnic lunch prepared by your host, Marcelo.
Your Happy Pet in Montserrat Mountain experience starts at $57 per person.
8. Explore Minnehaha Dog Park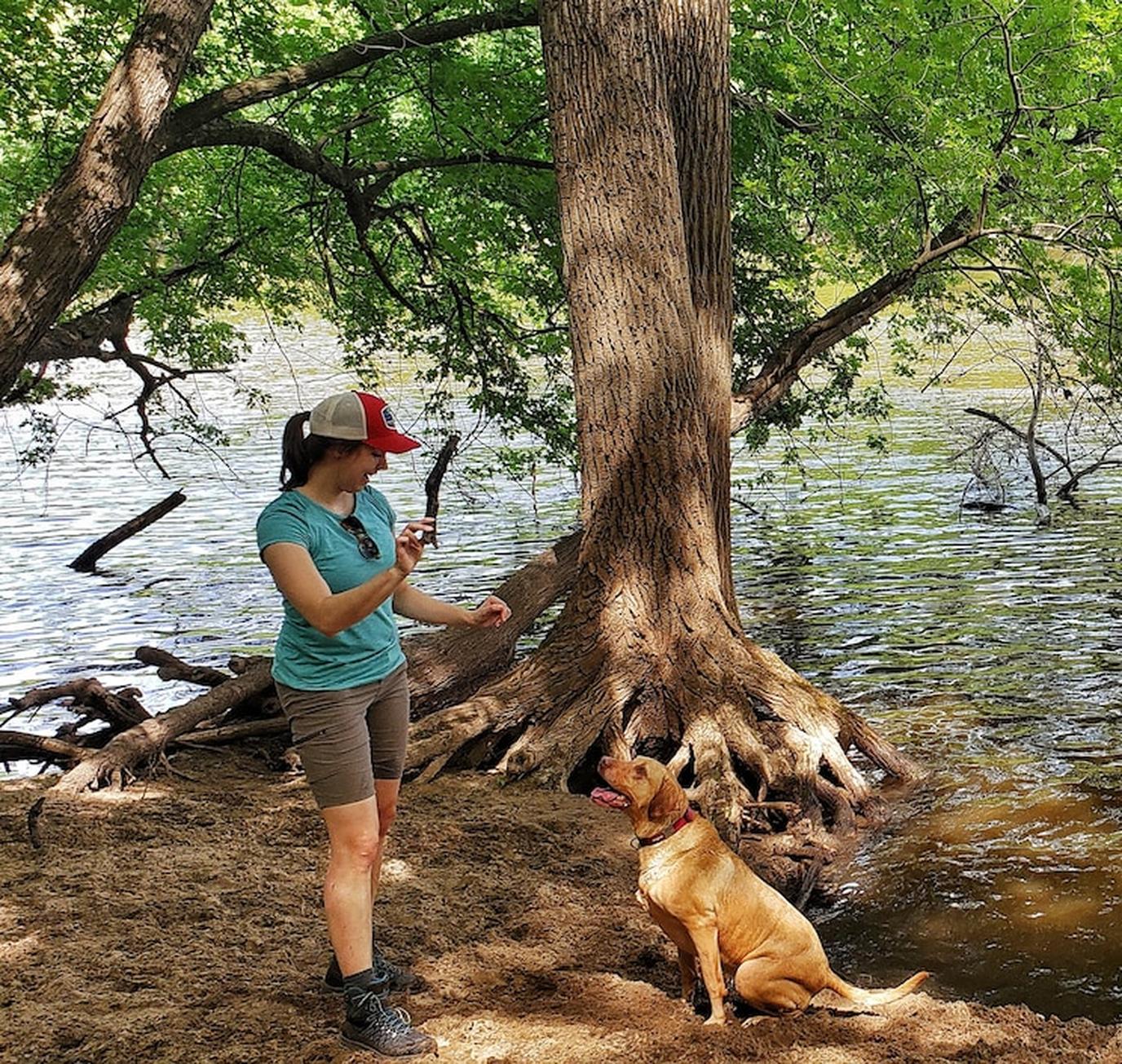 "I'm stick-ing with you, 'cause I'm made out of glue." – Photo by Kelsey
Kelsey, your host and a Twin Cities native, invites you to Explore Minnehaha Dog Park with her and her lovable mutts. This gorgeous walk through Minnehaha Off-Leash Dog Park takes in the sweeping Mississippi River views from the well-maintained trails. The park usually requires a permit, but this experience gives tourists the chance to enjoy it without needing one.
This experience starts at $25 per person.
9. SoCal Photo Shoot for Your Pup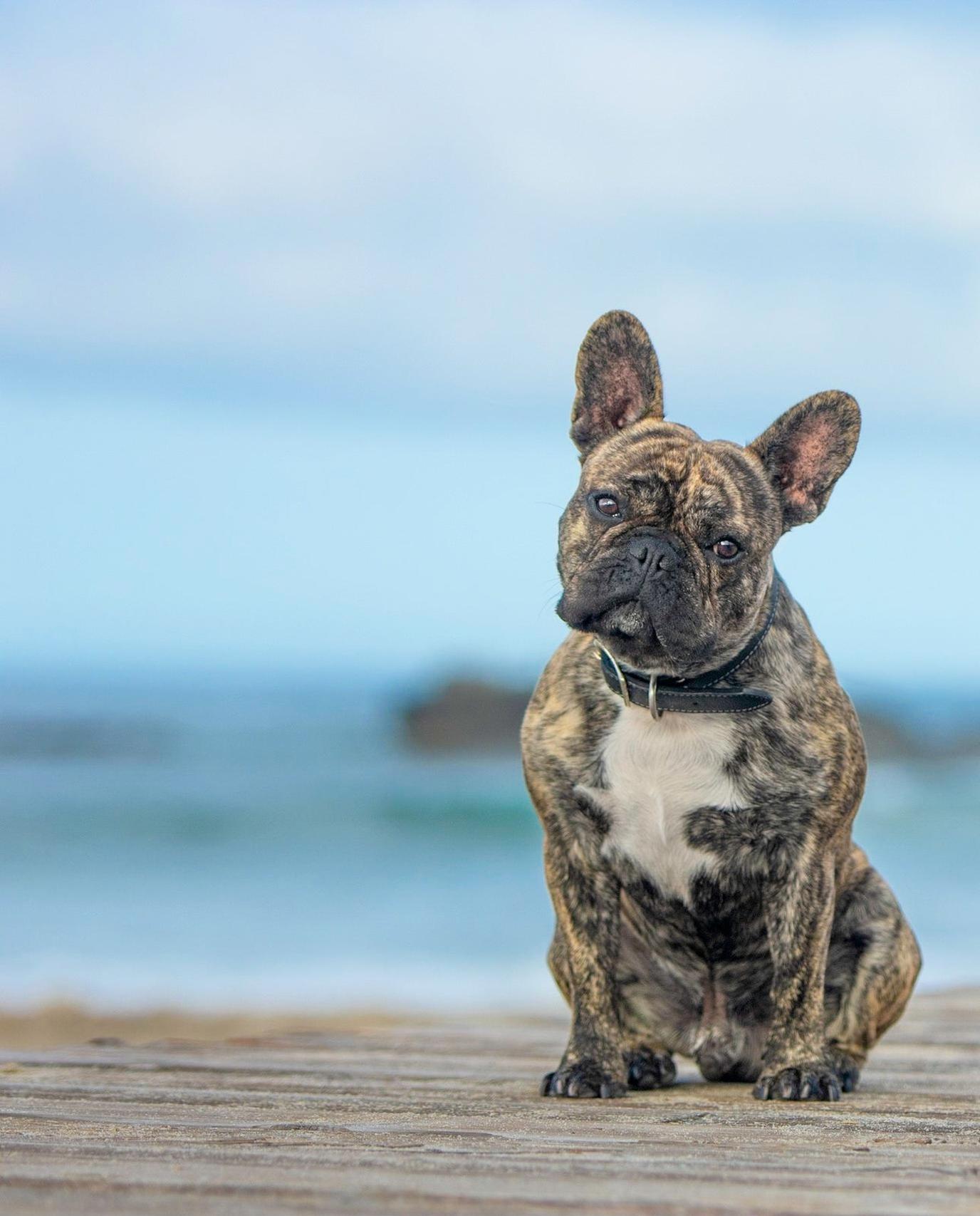 "What are you lookin' at?" – Photo by Mia
Link up with professional pet photographer and host, Mia, at Main Beach Park to begin your beloved bud's photo session. Scheduled to optimize the golden hour in the morning and at dusk, the pics are taken on the beach and at nearby locations with colorful backdrops. You'll receive 10 high-resolution pictures within 14 days of this SoCal Photo Shoot for Your Pup.
The SoCal Photo Shoot for Your Pup experience starts at $129 per person.
10. Dinner with Dogs!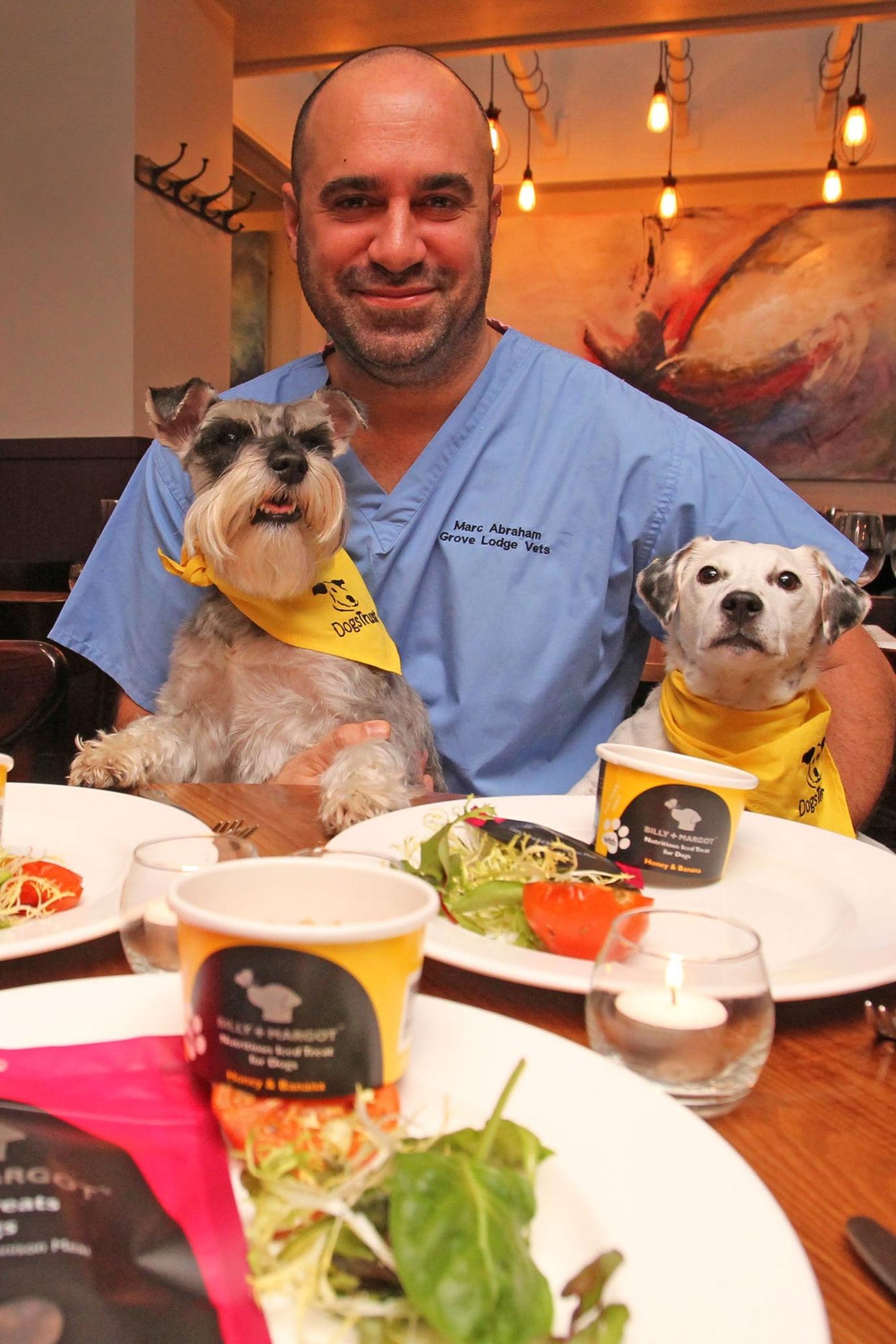 "No, honestly, you can eat the rest." – Photo by Nadege
Learn how to cook a delicious meal for yourself and a snack for your pooch at Dinner with Dogs! Using the same ingredients for both dishes, your chef host, Nadege, will demonstrate cooking techniques and guide you through the process. After prep, sit down together and enjoy this pop-up restaurant experience with your furry friend.
Starting at $80 per person, the experience includes all the ingredients necessary to prepare the meal.
11. London Nature Dog Walk and Pub Lunch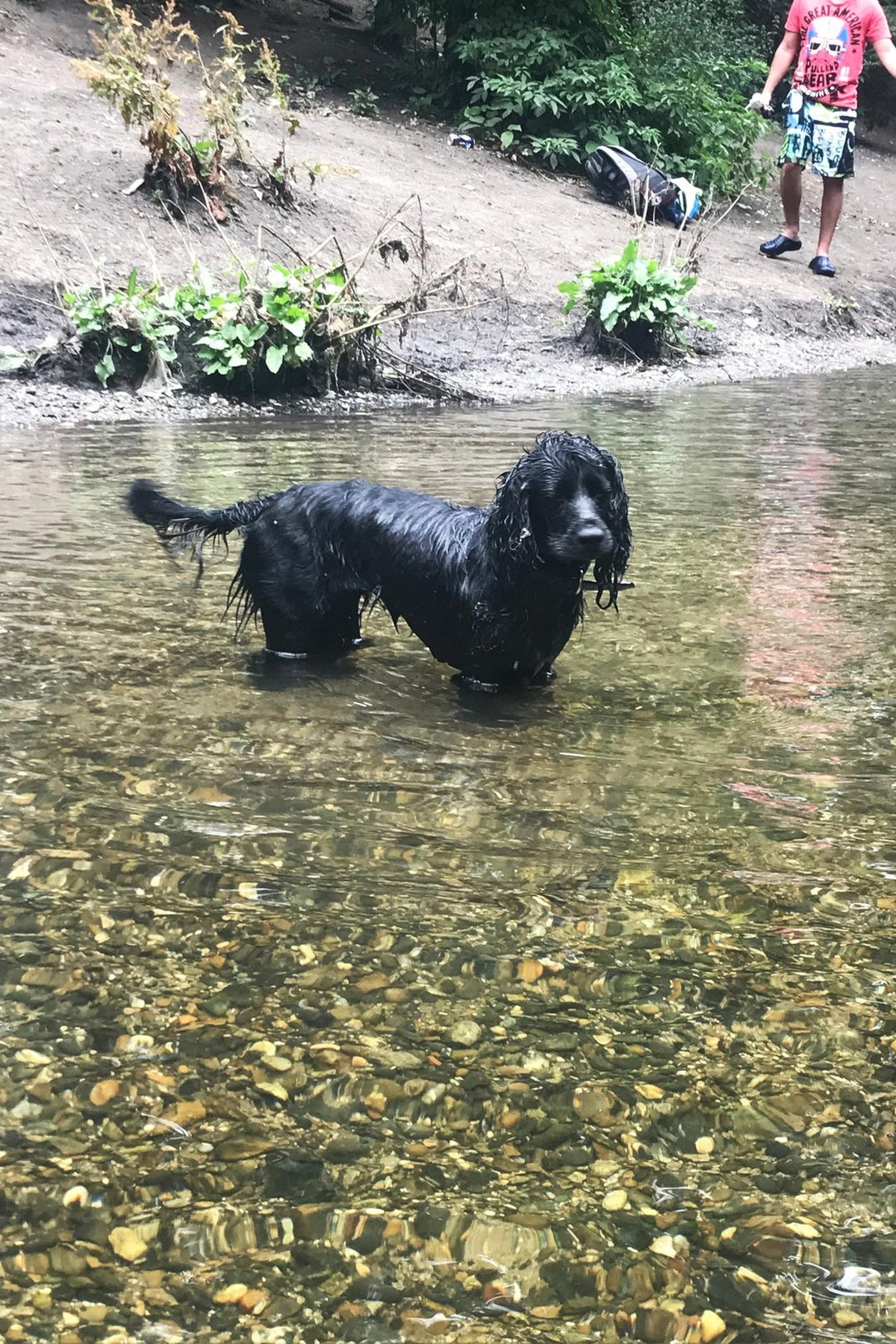 "This walking is thirsty work." – Photo by Kerrianne
London calling to the faraway towns, bring Fido with you to have a look around. Meet at the corner of Millfields Park and walk around the ancient Middlesex Filter Beds, the water supply for all of London. Then, continue your journey to a nature reserve and Walthamstow Marshes, before heading to a traditional English pub on this London Nature Dog Walk and Pub Lunch.
This experience starts at $49 per person.
12. Breakfast/Coffee and Dog Walk Seville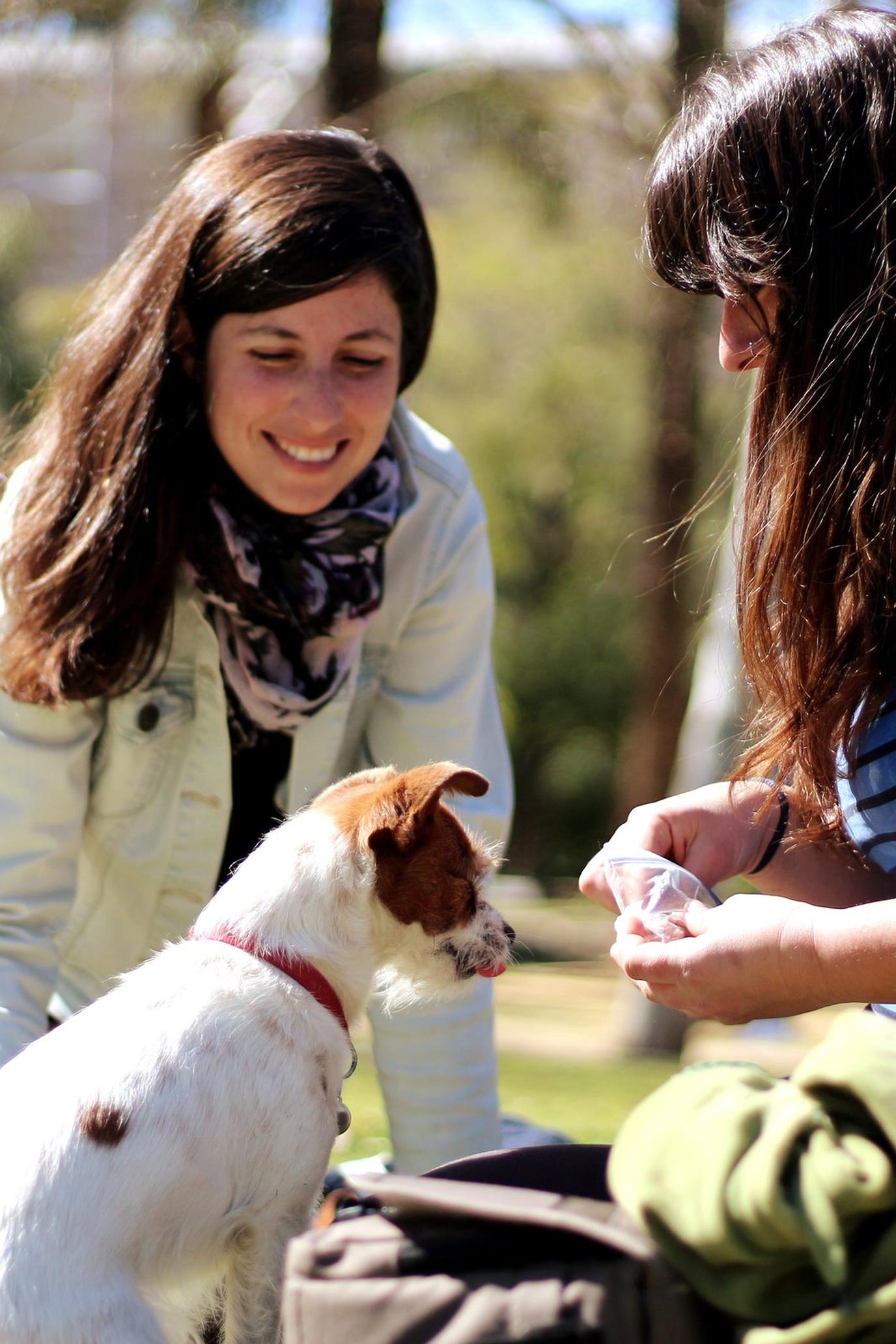 "This experience is a real treat." – Photo by Rosa
Embark on an adventure with biologist and trainer Rosa in the capital of the Andalusia region of Spain on the Breakfast/Coffee and Dog Walk Seville experience. Along the way, you'll meet a few of the locals, walk through parks, museums and narrow streets, and even enjoy breaks and meals at special pet-friendly cafés.
The experience starts at $26 per person and breakfast, along with coffee or tea, is included.
13. Canine Workshop & Pre-set Agility Obstacle Course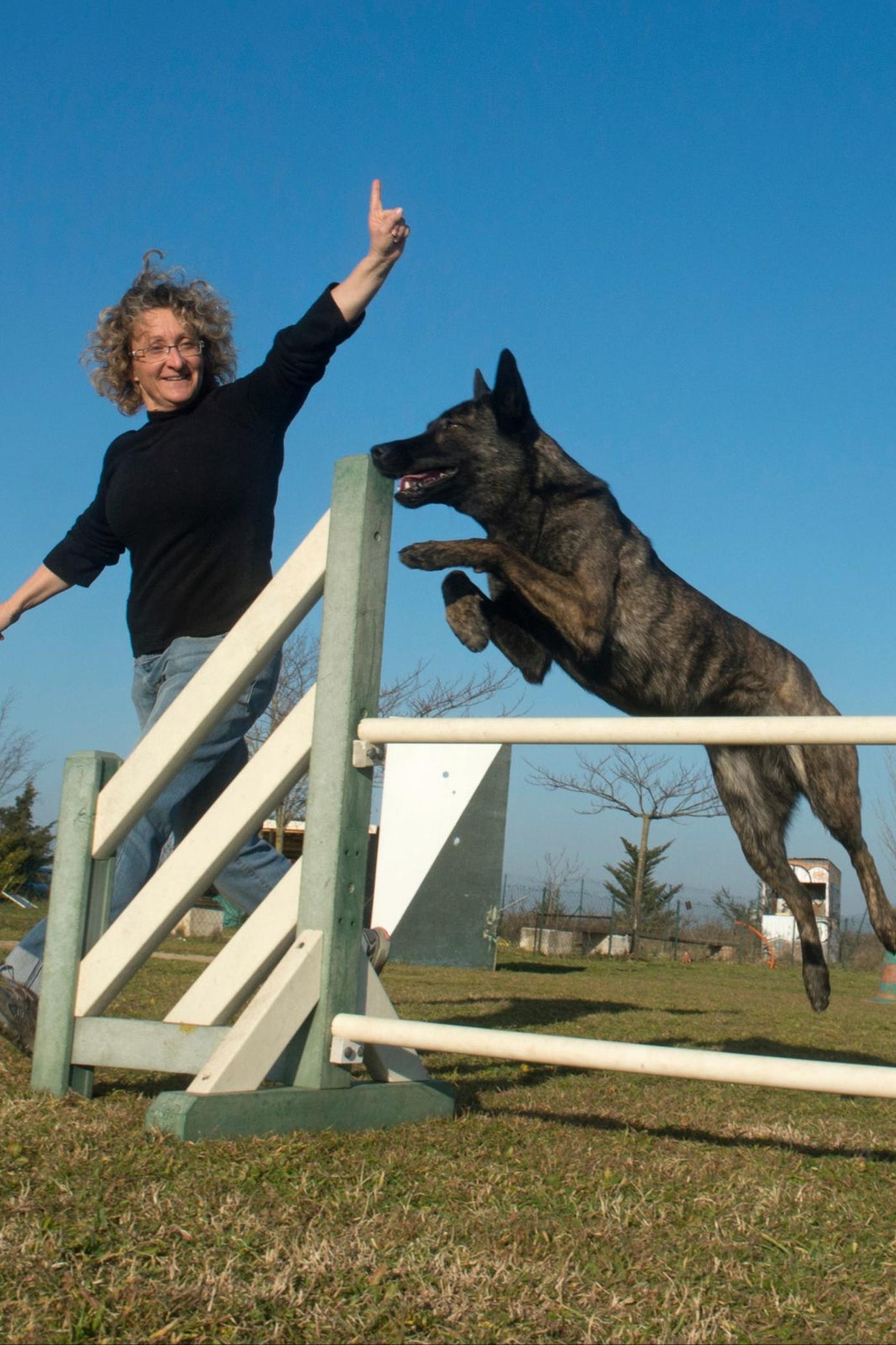 "Jump! For my love." – Photo by Sandra & Jürg Willi
The aim of the Canine Workshop & Pre-set Agility Obstacle Course is to build an even closer bond between you and your best friend. This fun session takes place over two hours and teaches trust through positive reinforcement exercises. After the important relationship-building stuff, enjoy a delightful excursion on one of the magnificent country trails on the premises, followed by an introduction to the sport of canine agility.
The Canine Workshop & Pre-set Agility Obstacle Course experience starts at $46 per person.
14. Puppy Picasso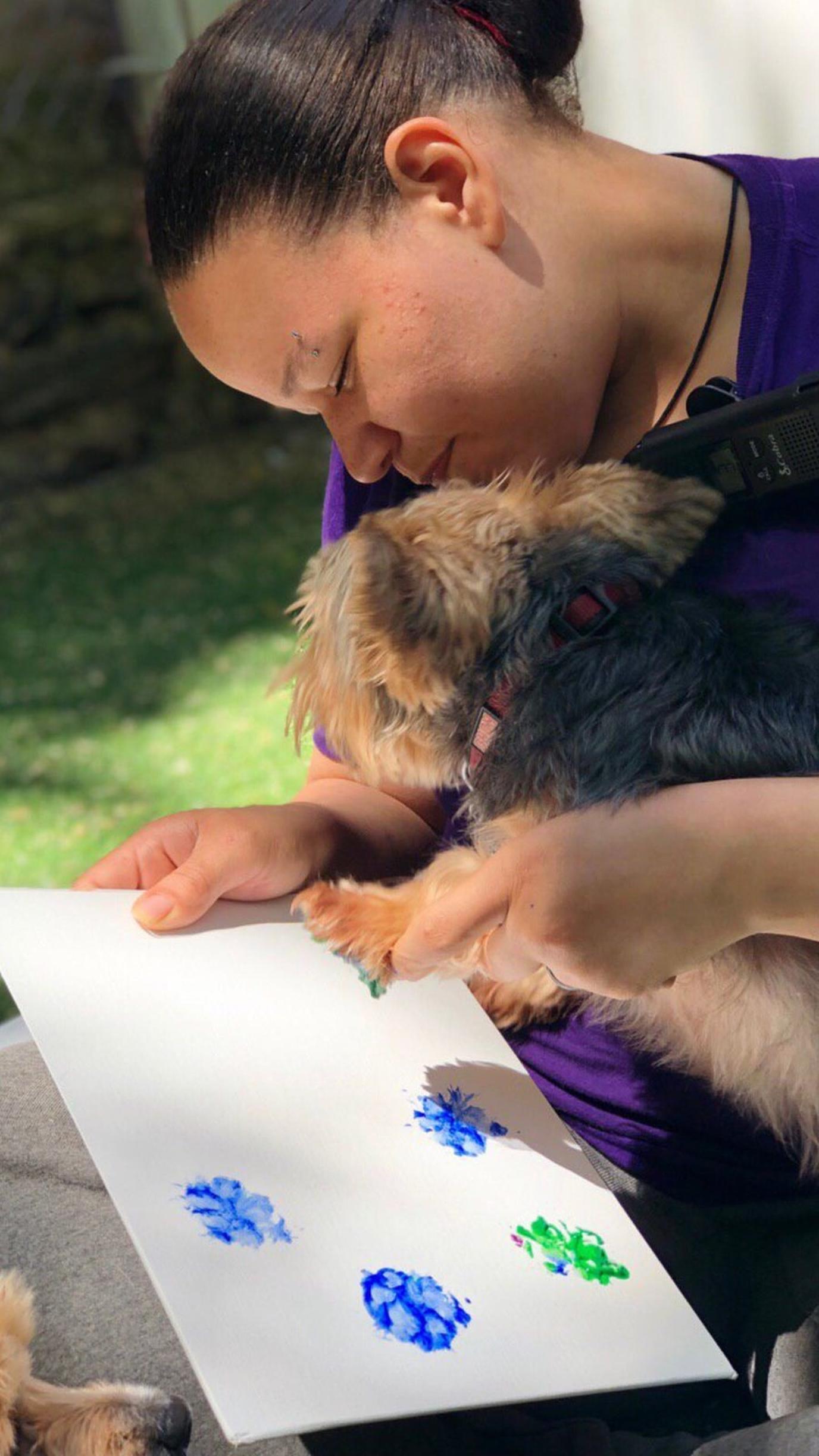 "My friends call me Pablo Paw-casso." – Photo by Harlem
It doesn't need to cost a fortune to hang a masterpiece up in your house, especially if the artist lives there. Nicknamed the "Dog Father" for his love of animals, your host, Harlem, proudly presents Puppy Picasso. In this NYC art class for dogs, pups are encouraged to use their paws to create one-of-a-kind artistic pieces on a canvas using non-toxic, pet-safe paint.
The 2.5 hour experience starts at $35 per person.
15. Discover Santo Tirso with Dogs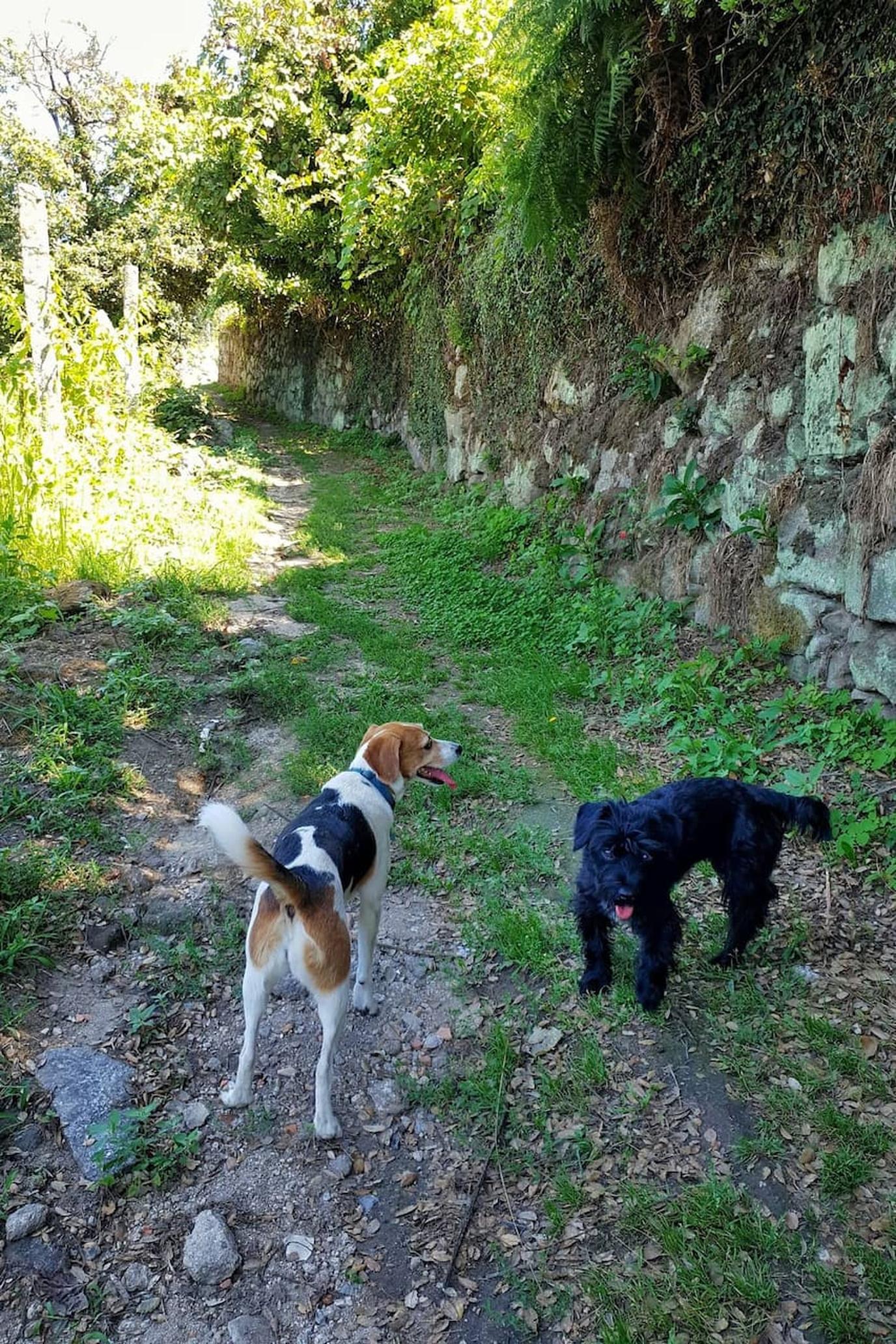 "I wish we'd brought a map." – Photo by Kriszta & Viki
Kriszta and Viki are the proud owners of O Mundo dos Cães Grande Porto, a dog-focused grooming business in Greater Porto, and hosts of Discover Santo Tirso with dogs. The experience starts in front of Santo Tirso railway. The first stop on the route is a historic church, which you can explore while your pooch waits outside with the hosts. From there, stroll along Rio Ave to some of the nicest parks in the area and enjoy a sample of "bolo jesuíta," a delicious local delicacy.
This experience starts at $15 per person.
16. Dog Photoshoot in York City Centre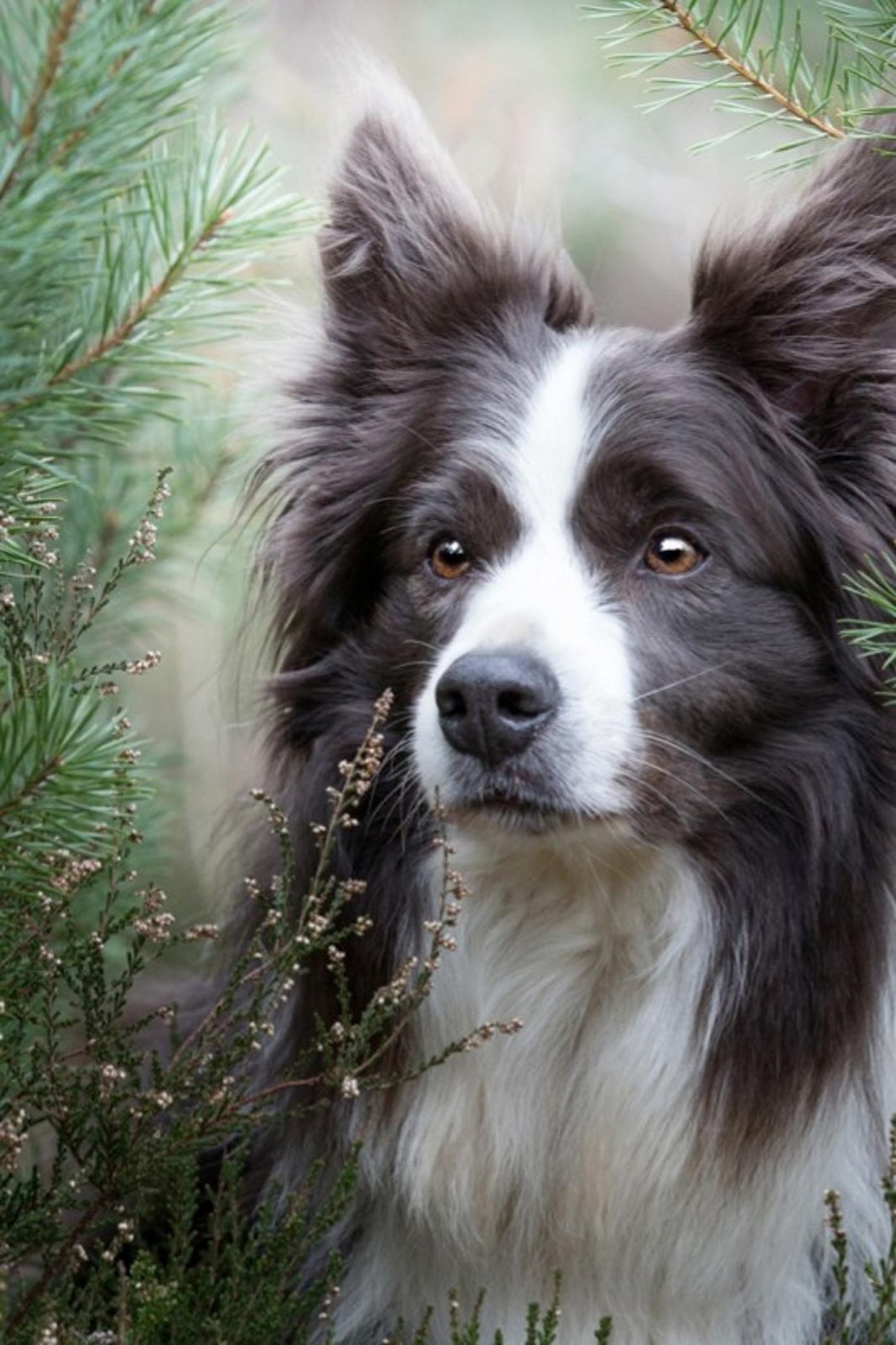 "Wait, did you get my good side?" – Photo by Annemarie
This Dog photo shoot in York city centre includes a private photoshoot for your party and up to two dogs in the historic city of York, England. Annemarie King, the "Phodographer," hosts the experience, which wraps up at a local pet-friendly coffee shop where you can relax with your pooch and a warm beverage after a hard day of modeling.
The York City Center photoshoot experience starts at $241 per group of up to two dogs.
17. Dog Training on a Hike and at the Beach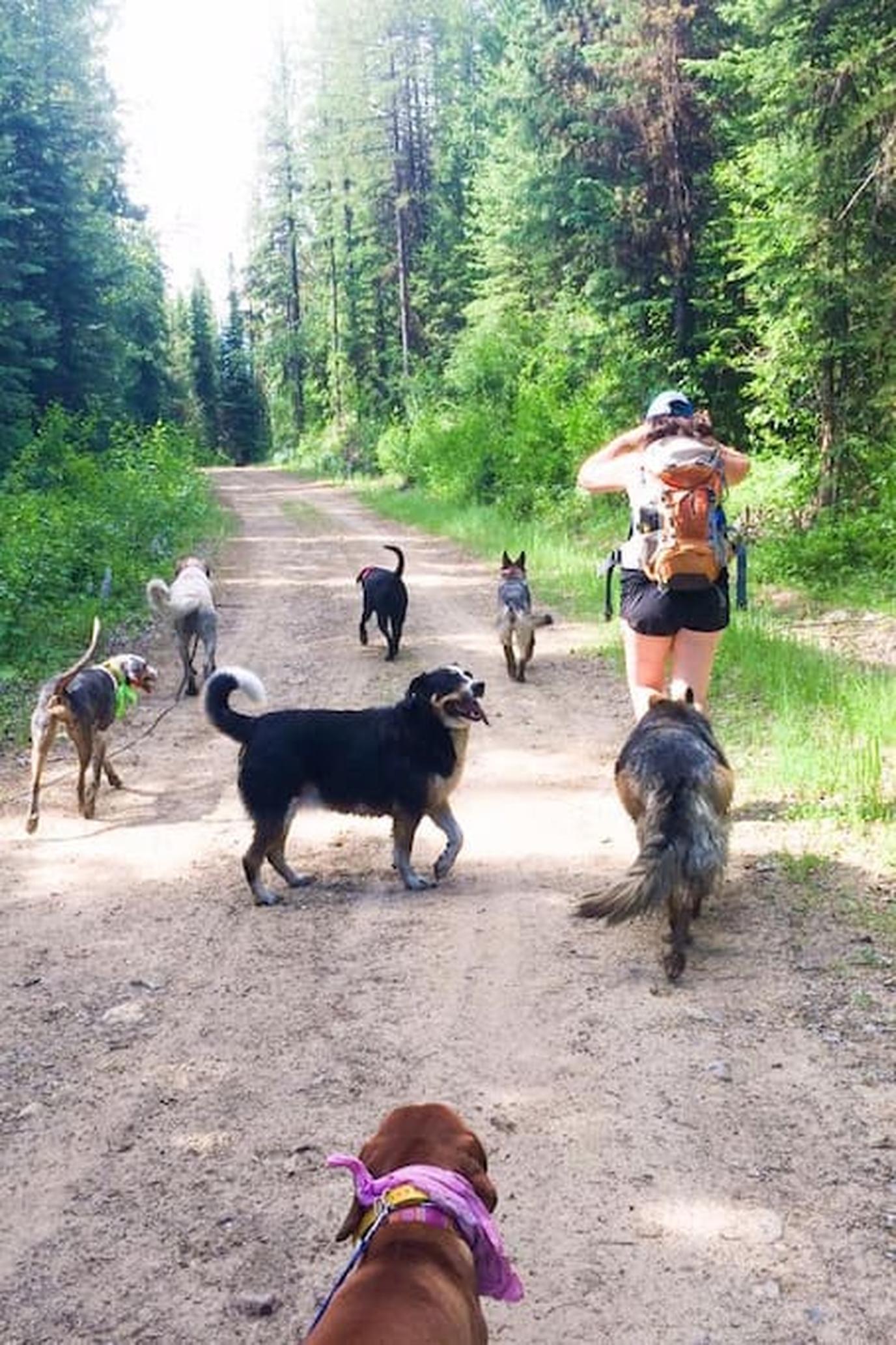 "Follow the leader!" – Photo by Alexandra
The Dog Training on a Hike and at the Beach experience teaches old dogs new tricks while having fun and exploring new surroundings. Alexandra and her Alaskan Klee Kai will be your guides, explaining canine behavior theories and demonstrating their applications along the way. The beach at the end of the trail is the real payoff after training.
This experience starts at $40 per person.
This post from BringFido originally appeared as Airbnb Experiences: Pet-Friendly Adventures Led by Locals.