Whether you call it an igloo, a dome, a bubble or a pod, dining has taken an unexpectedly sci-fi turn this year. Due to rules and regulations in most states, it's always been difficult to find a restaurant that welcomes dogs inside. However, with varying comfort levels and fewer establishments offering dine-in this year, restaurateurs are having to think outside the box, and inside the dome. Dine in (sort of) with your pooch by your side at these totally 2020 eateries.
1. Publico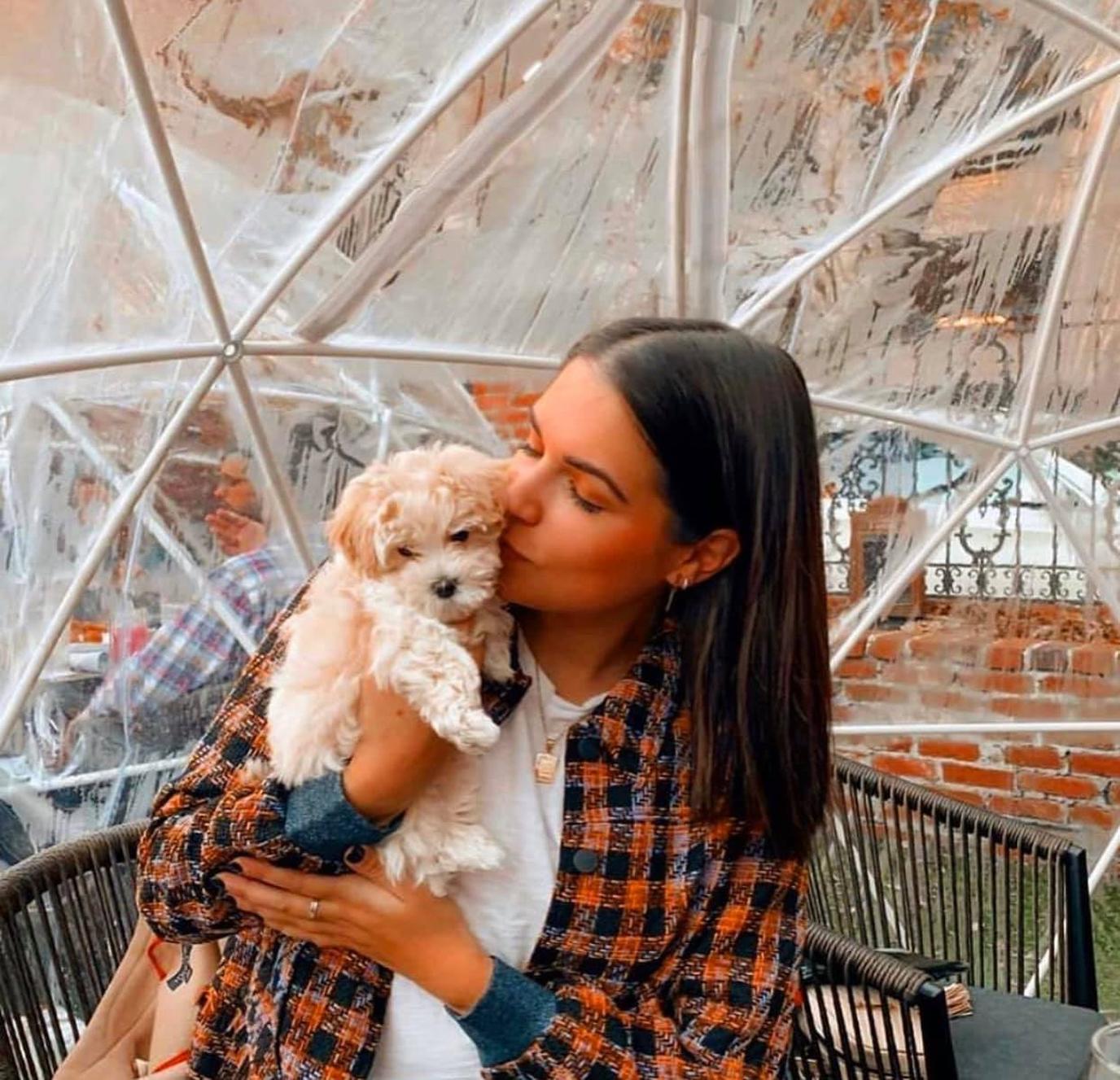 "Why are there no flowers in this greenhouse?" – Photo by Facebook.com/PublicoMidtownATL
If you put the words "toasty" and "igloo" together, you usually end up with a puddle, but that's not the result at the much-loved Atlanta brunch spot, Publico. The owners love taking their pups wherever they go and wanted to offer "paw-trons" the same thing, which includes dining inside the bubbles on the outdoor patio. Each one is heated by a toasty fire for crisp winter nights. Reserve your night inside under the stars here.
You won't have to drag Fido away from Publico at bedtime. Loews Atlanta Hotel offers treats and a comfortable sleep just a few blocks away.
2. Detroit Fleat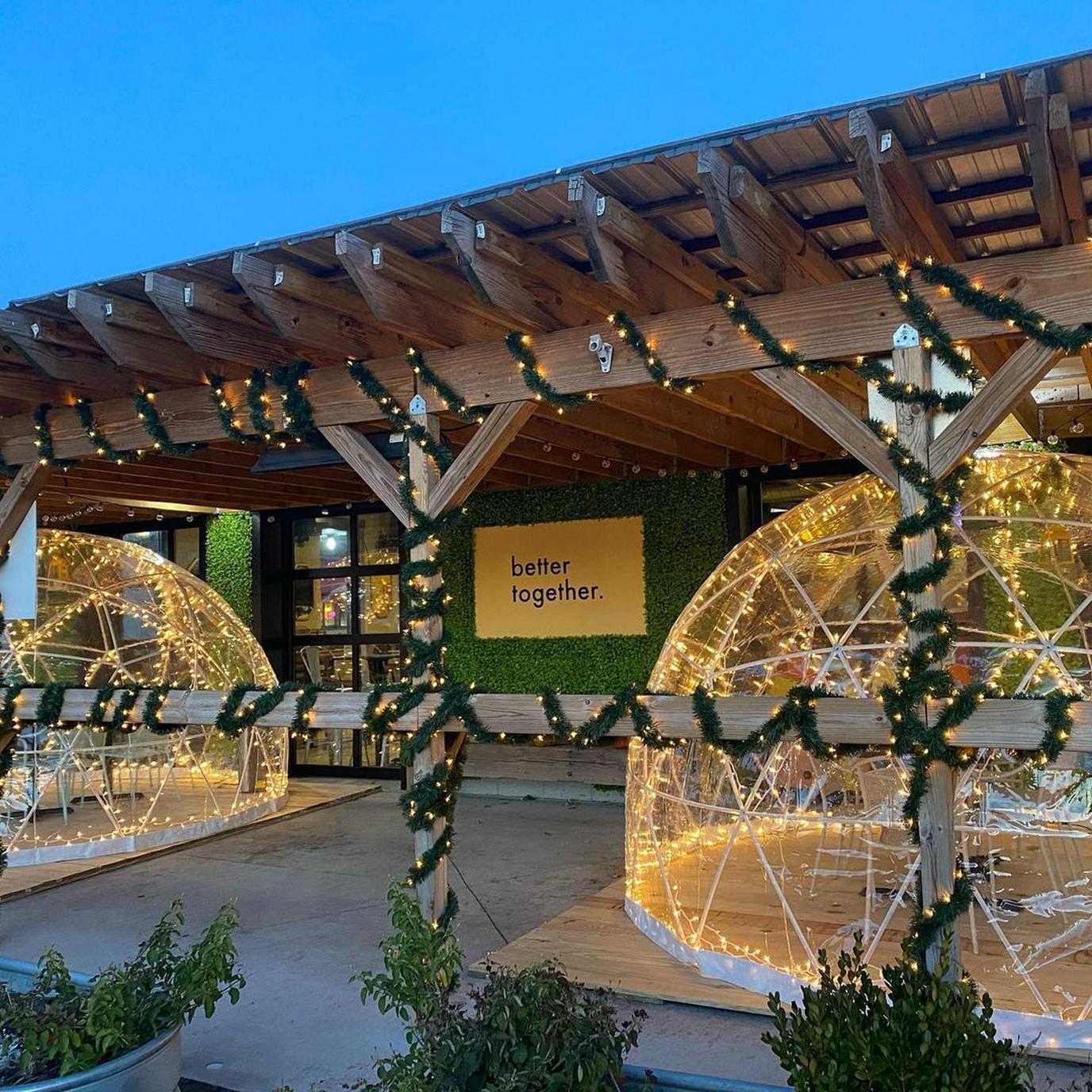 Dining is better when you're together. – Photo by @detroitfleat
Grab a bite to eat and a winter treat at Detroit Fleat inside one of six cozy, heated igloos. Metro Detroit's first (and only) food truck park offers beverages and snacks for every taste, from a cocoa bar to s'mores kits, a beer barge and more. Enjoy it all away from the crowds with your pod inside one of their pods. Get the low-key party started here.
Canines are just as welcome at this dog-friendly home in Ferndale as their owners.
3. Cork Bar & Restaurant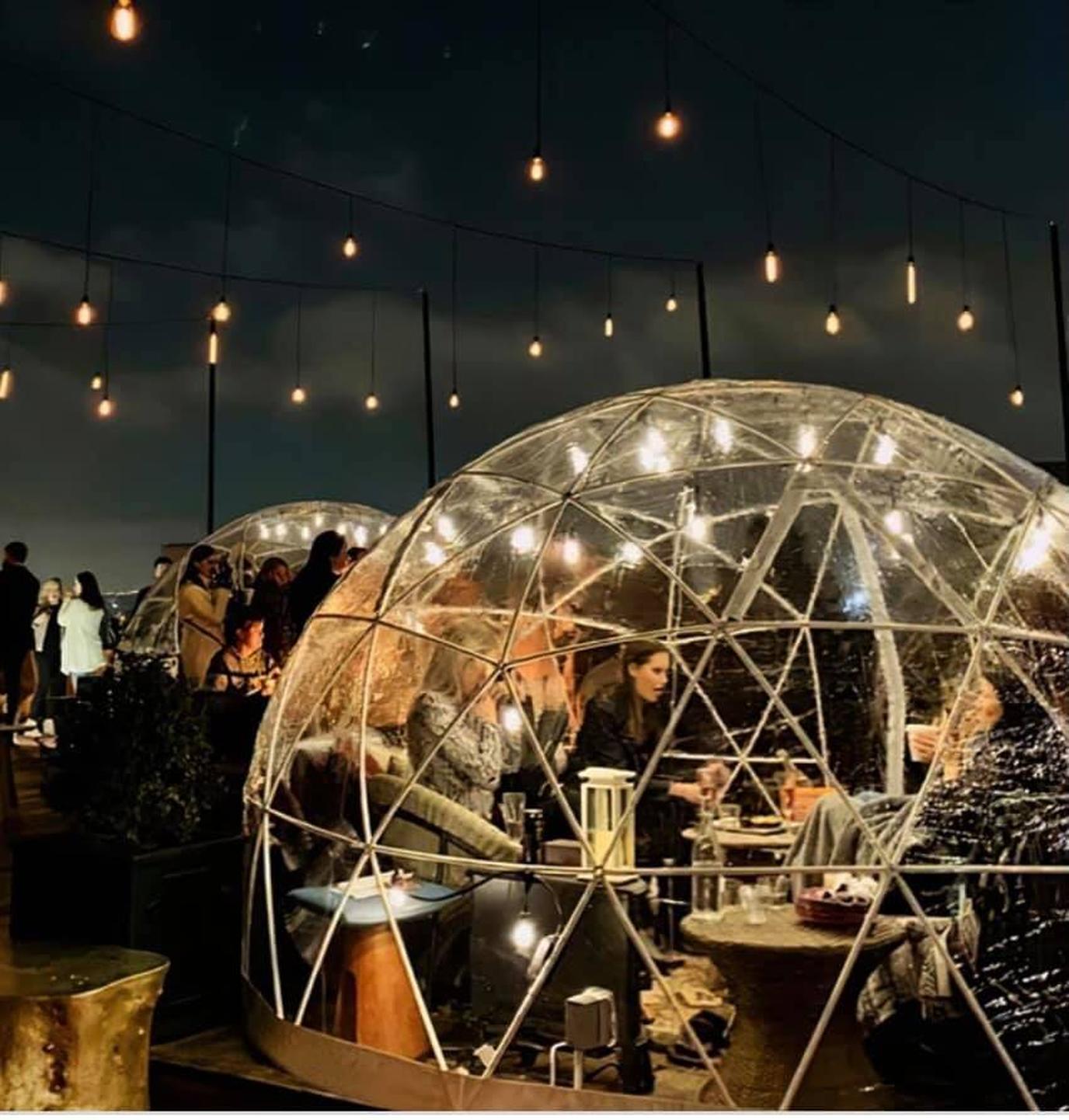 The atmosphere is bubbling. – Photo by Facebook.com/Corkdining
When Fido loves eating outside but winter weather gets in his way, Cork Bar & Restaurant has the solution. The pretty patio now offers dining out with a difference in a range of heated pods. While you experience an eclectic mixture of American and Italian cuisine, your pooch can nibble on a side of chicken. Book an igloo for two here.
For an affordable stay in Wilkes-Barre, look no further than Best Western Genetti Hotel & Conference Center.
4. Timber Kitchen & Bar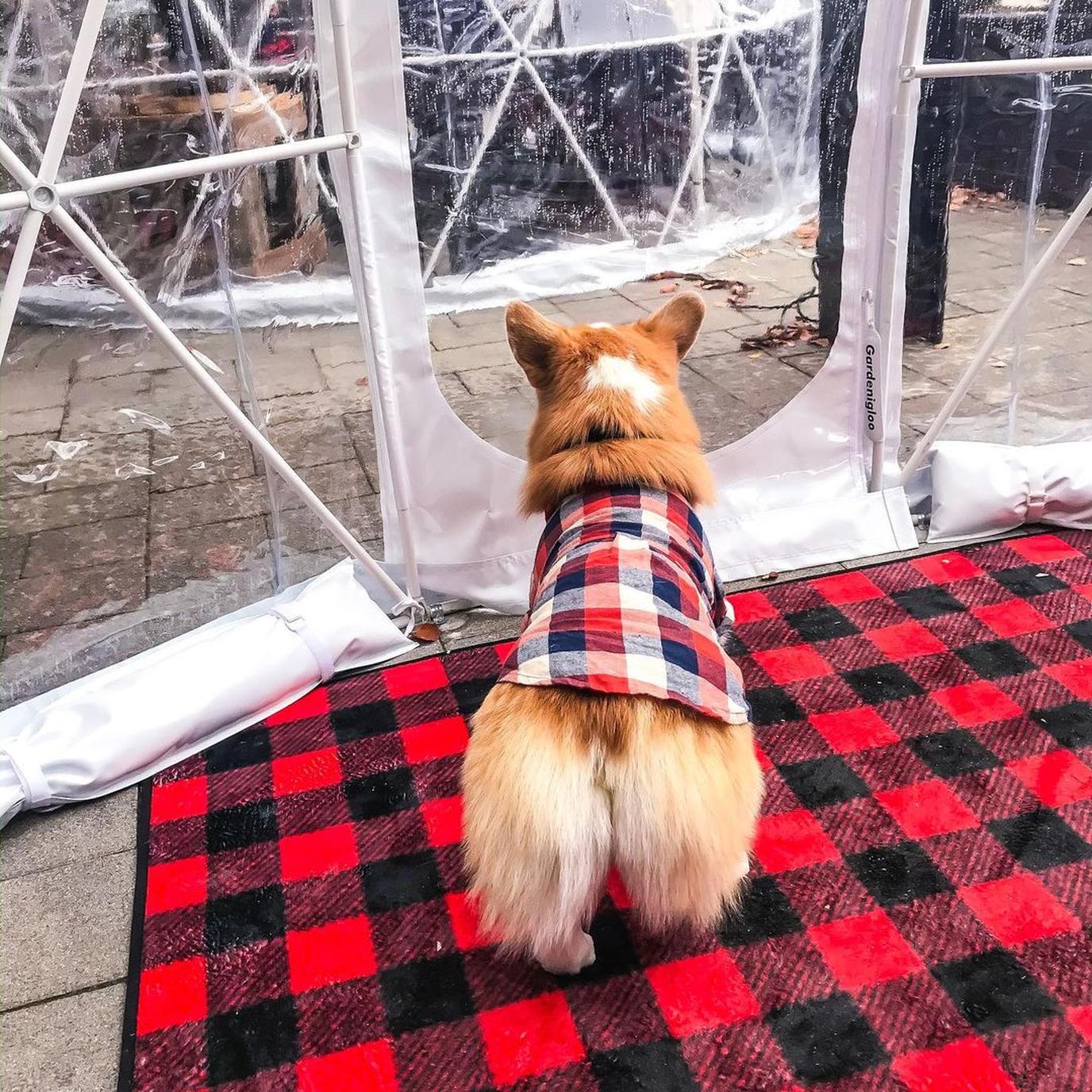 "I'm the 'igloo' that keeps us together." – Photo by @simon.stumps
Shout "timber!" at the top of your voice and watch the good times fall into your lap with a delicious dinner in a dome at Timber Kitchen & Bar. Huddle in a bubble with your nearest and dearest at this sleek American eatery and dig into a wood-fired pizza. Call ahead to guarantee your spot at the restaurant with the much-loved motto, "Work hard, play hard."
Go from dome to home away from home at nearby SureStay by Best Western.
5. Konoba Huntington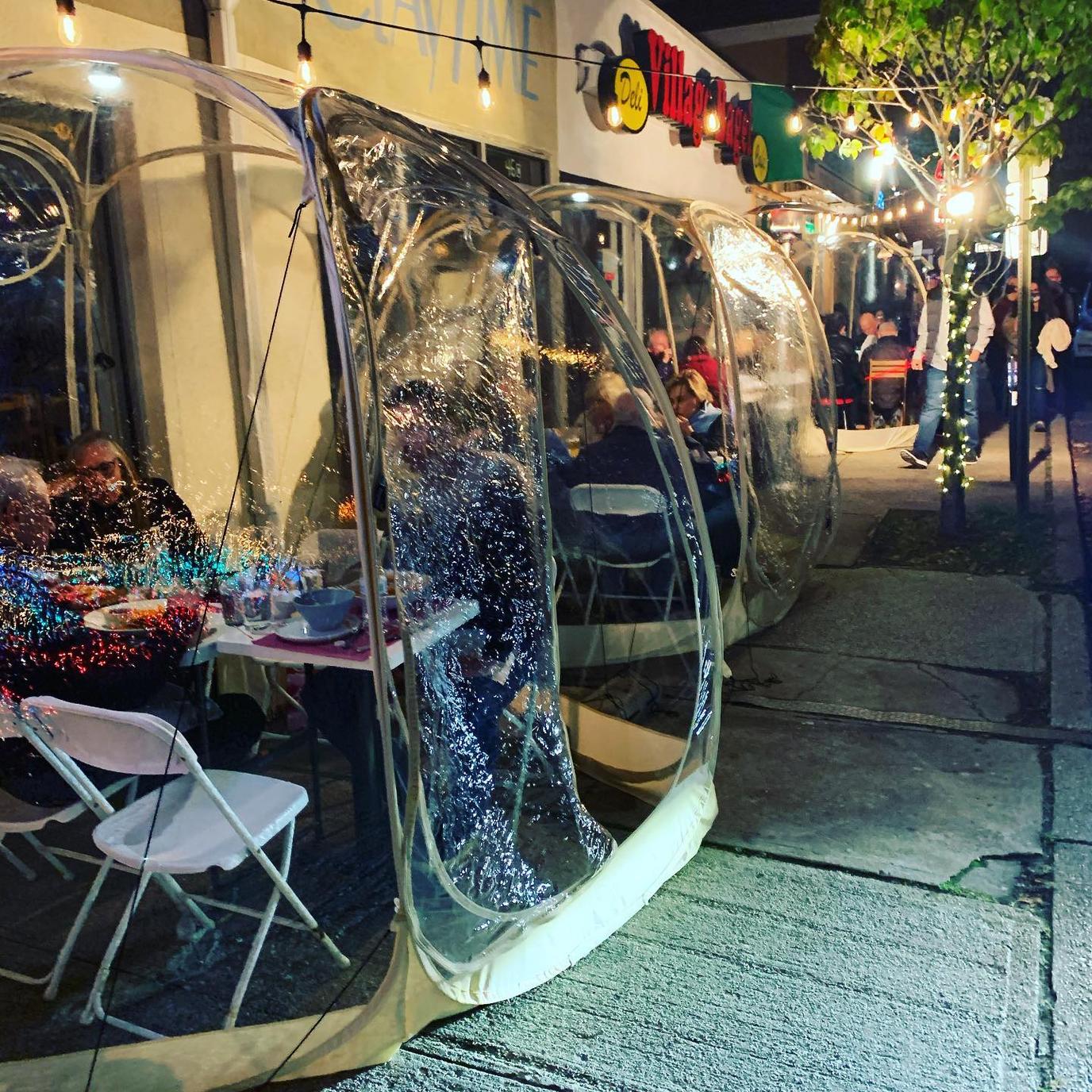 Curbside igloo eating for the win! – Photo by Facebook.com/konobahuntington
Spend an evening in an intimate igloo in front of Konoba Huntington. The smallest pods on our list may not accommodate Great Danes, but smaller dogs are invited to cozy up with their owners inside these mini plastic enclosures. If your dog is too big to fit comfortably, head to nearby Six Harbors Brewing Company, where you can meet resident pups Buddy and Barley and order Konoba's food delivered to your table to accompany your brew.
Cram your fam into this cozy cottage nearby.
The Inn at Perry Cabin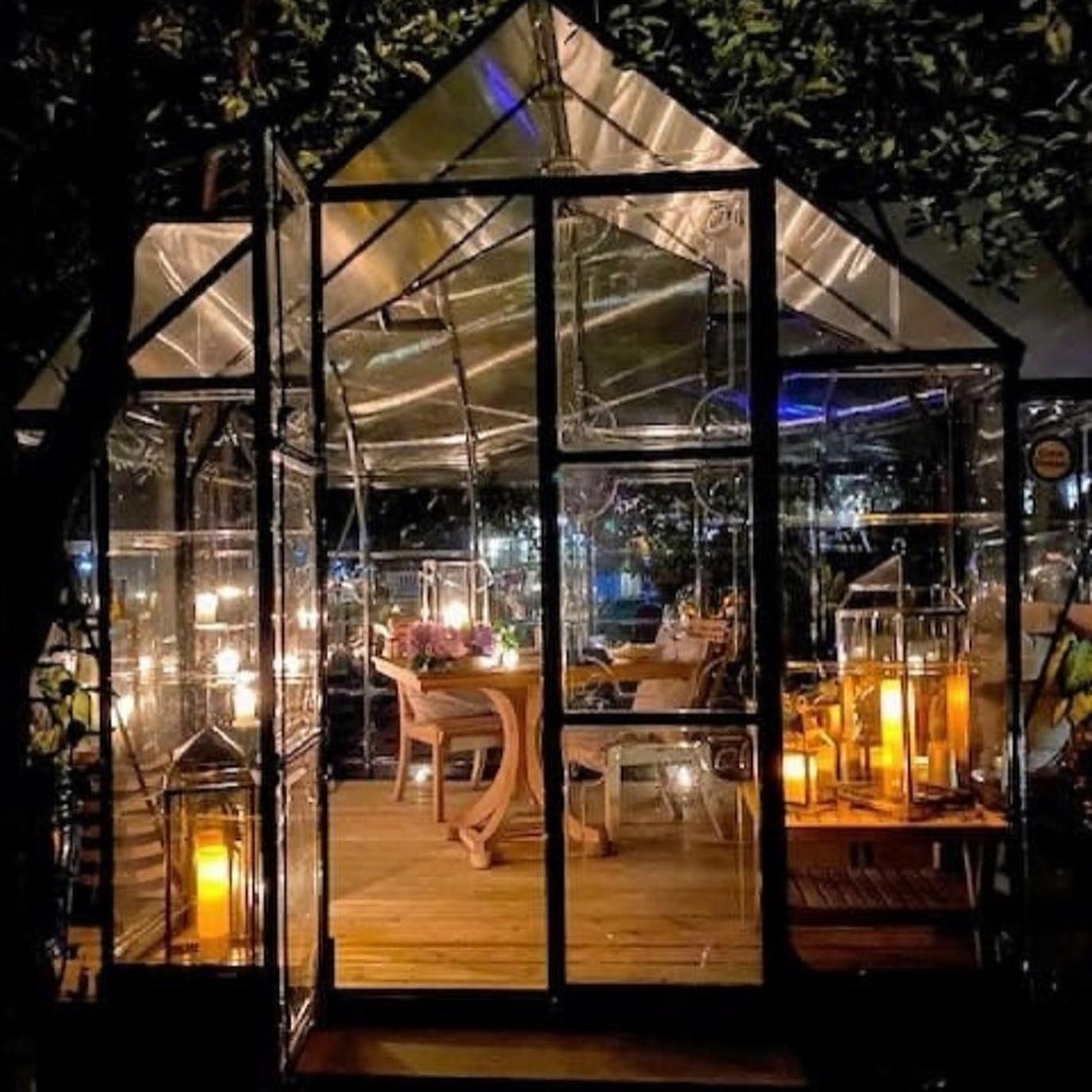 Dine by the waterfront in a classy greenhouse. – Photo by Facebook.com/InnatPerryCabin
Dine in style in one of three pet-friendly greenhouses at The Inn at Perry Cabin. This luxurious resort on Maryland's Eastern Shore provides a decadent escape at a charming manor house. If you choose to stay elsewhere, you can still tuck into a delicious meal overlooking the water in your private greenhouse with your pooch for company.
Once Fido has licked your plate clean, head back to a pet-friendly room at the Inn and order him a post-meal snack from the pet menu delivered to your door.
7. Honcho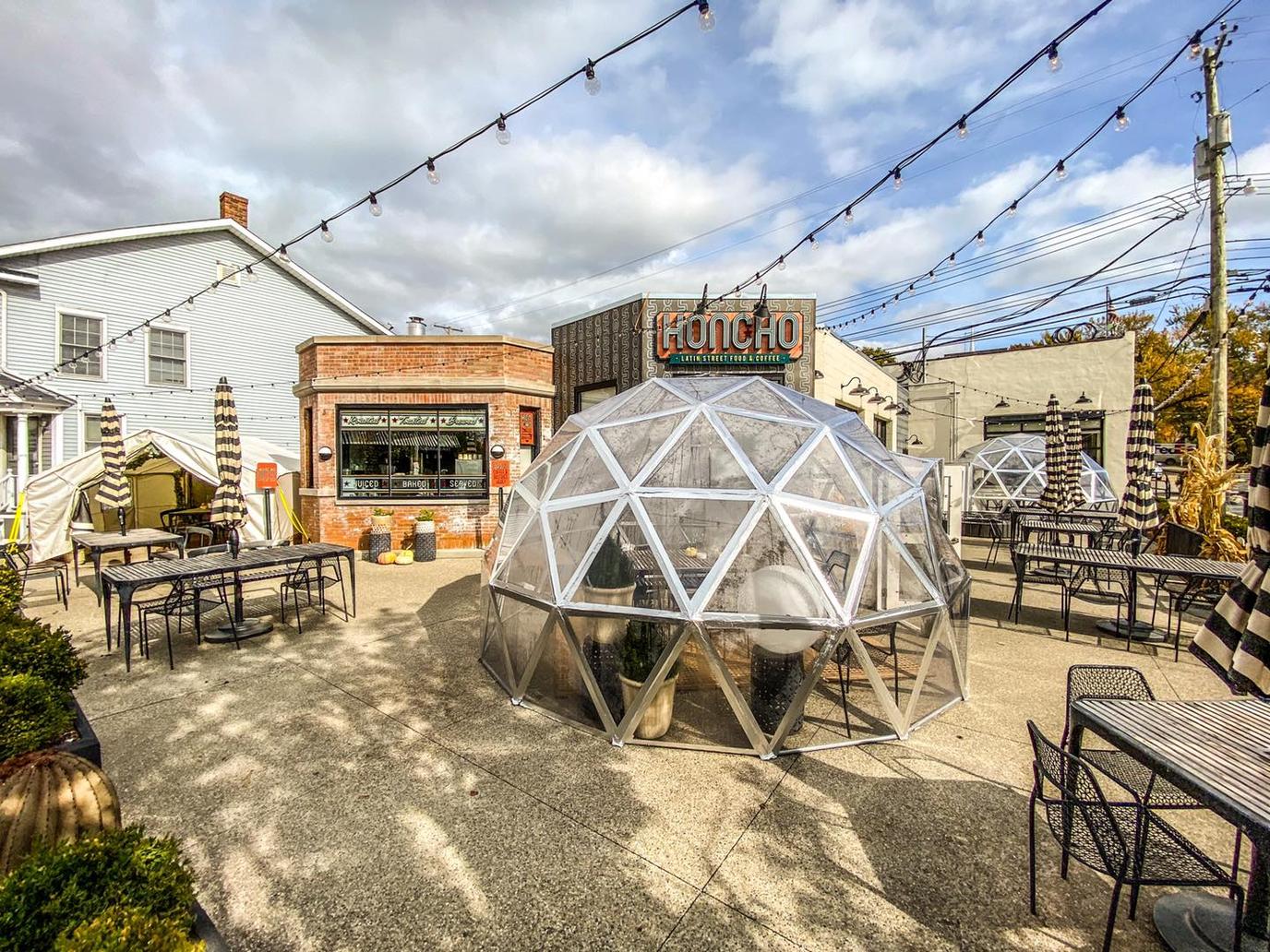 There's no place like dome. – Photo by Facebook.com/EatHoncho
Bring the head honcho of your household (Fido) to Honcho for Latin American fare with a cool side of North Pole vibes. Originally brought in as a gimmick in 2018, the domes have become the best option for dine-in at the popular restaurant in 2020, with limited capacity allowed indoors. Chow down with your Chow Chow here.
Follow up your unique dining experience with an equally unusual stay on a lakefront horse farm.
This post from BringFido originally appeared as Igloo Dining With Your Dog: 6 Pet-friendly Restaurants With Outdoor Domes.