Bark Out the Candles! 9 Fabulous Ways to Celebrate Fido's Birthday
Your beloved pup's birthday is right around the corner, and you're stumped on where to throw the party. Don't press the panic button because we've got you covered. Whether it's an intimate gathering or an off-leash beachfront bash, here are nine ways to host a dog birthday party to remember.
1. Check Into a Dog-Friendly Rental Home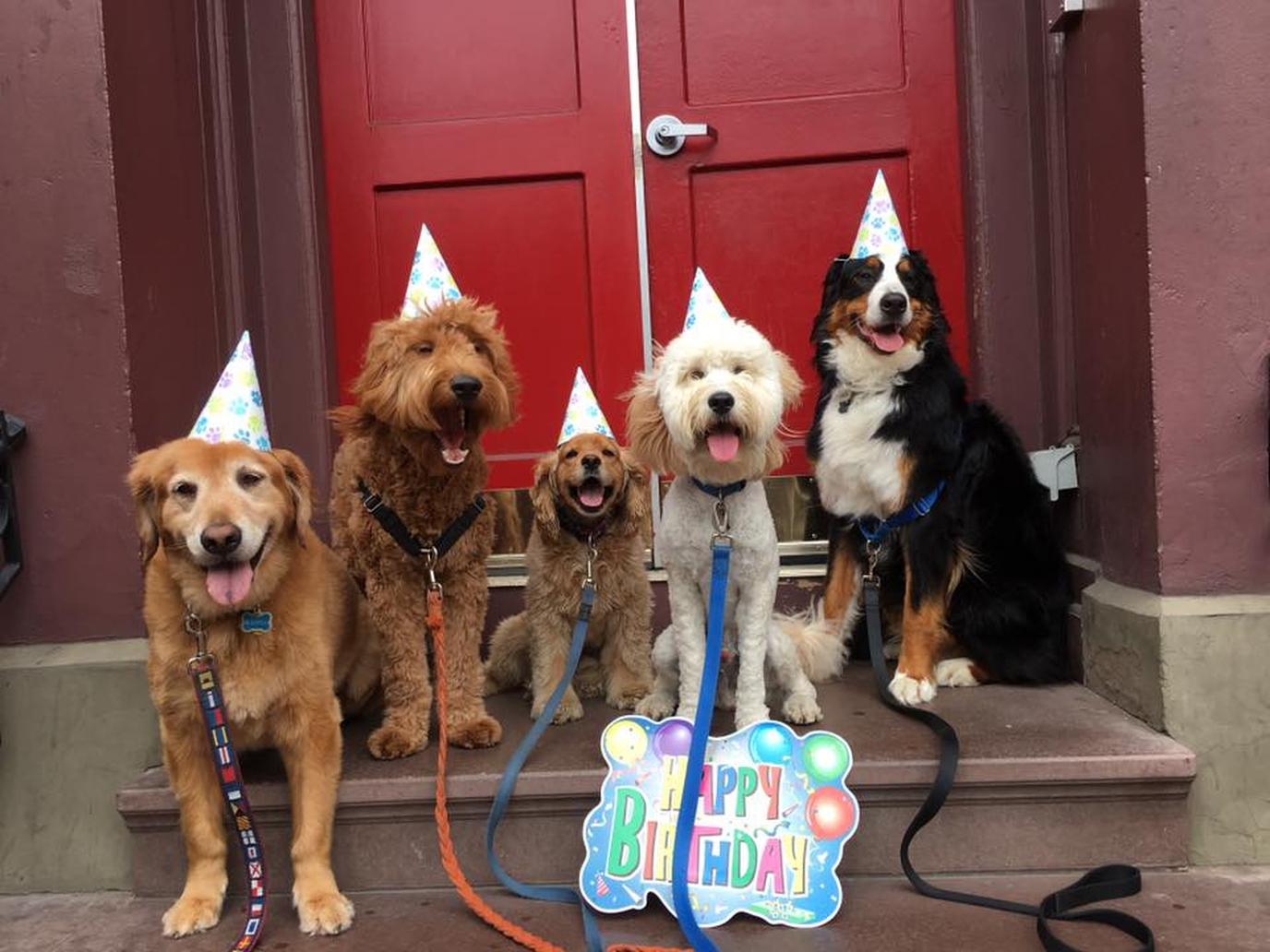 If You're Happy and You Know It Show Your Tongue. – Photo by Facebook.com/happydogsboston
You could host a gala at your house or you could mix things up a bit by moving the festivities to a spacious rental home. You and Fido can choose from a cozy cabin in the woods, sun-soaked oceanfront retreat or relaxing mountain hideaway. As long as the renters permit multiple dogs and the rowdiness is contained, furry guests can dance to the music until the crack of dawn (or until they pass out). As an added bonus, rental homes with large fenced yards or surrounding woods provide pups extra space to play and explore. Just make sure you keep the noise level turned down. No dog wants to live with the embarrassment of having their party shut down by the canine cops.
2. Party at a Doggy Daycare Pet Resort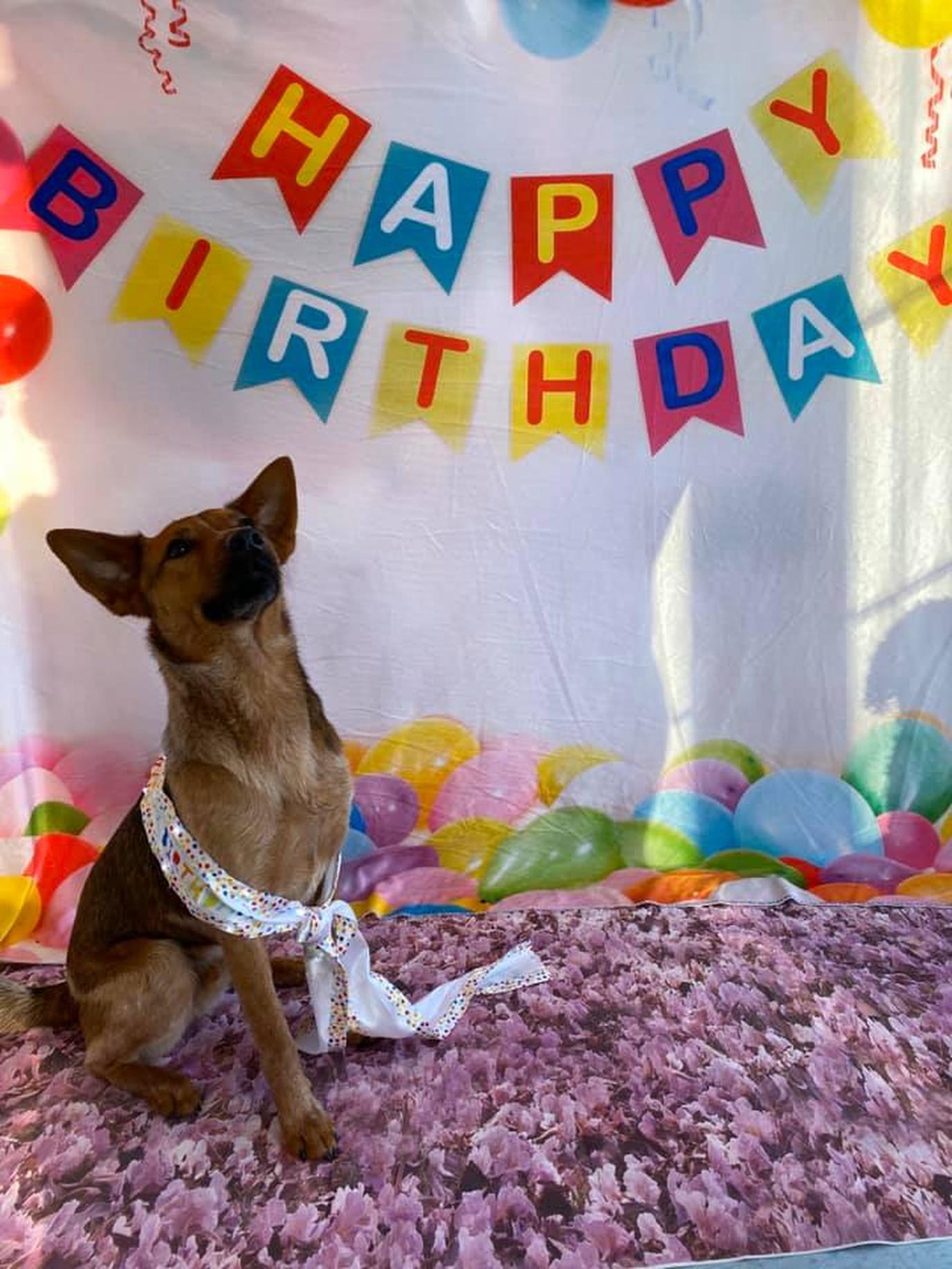 "Bring out the cake!" – Photo by Facebook.com/Waggingtailspetresort.net
Doggy Daycare facilities open their doors to precious pooches every day, so it only makes sense they would go out of their way to host a birthday extravaganza. The pup-loving staff at Wagging Tails Pet Resort knows full well how much pet parents enjoy spoiling their four-legged girl or boy. Their exclusive "pawty" packages include yummy cakes, a private play room adorned with festive decorations, a giant birthday card, treat bags, party hats and two chaperones to oversee the proceedings. Best of all, they handle all the clean up! Packages for up to 8 dogs can be reserved for $150 to $250. Call ahead at least two weeks in advance to schedule a time and day that will accommodate both you and the daycare.
3. Visit a Dog Bakery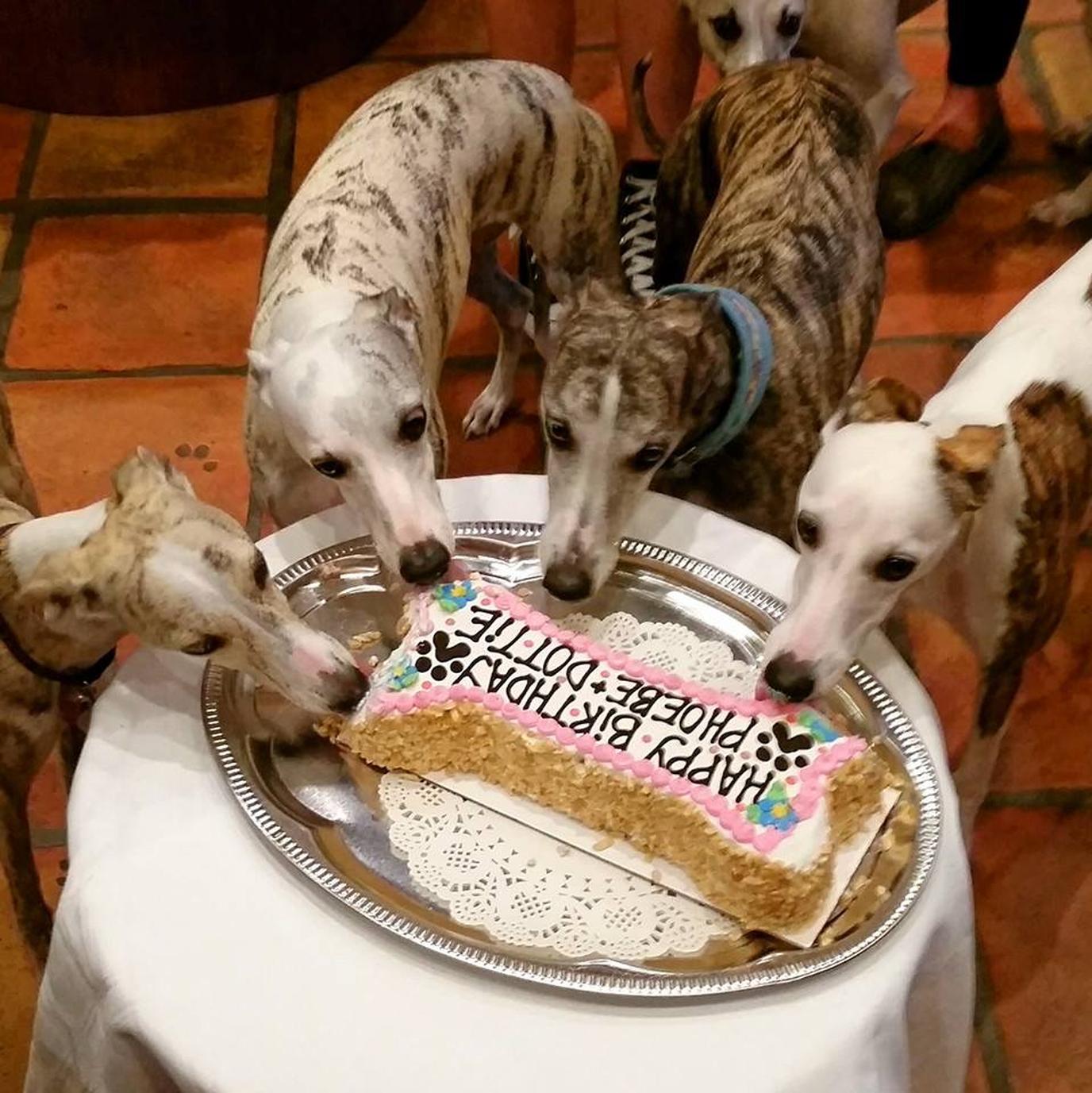 "Wait, we have to share?" – Photo by Facebook.com/TopDogBarkeryUSA
Dog bakeries will not only bake your pup a yummy cake, but select locations will let you party inside like it's 1999. Super dog-friendly businesses like Top Dog Barkery specialize in "Barkday" parties. Design a personalized bone-shaped cake and let Top Dog do the rest. The staff will have your cake ready to serve when pup and pals arrive, and will even sing "Happy Birthday" and snap photos to capture memories of the special day. Each furry guest also receives a "pawty" favor doggie bag packed with delicious cookies.
4. Celebrate at the Dog Park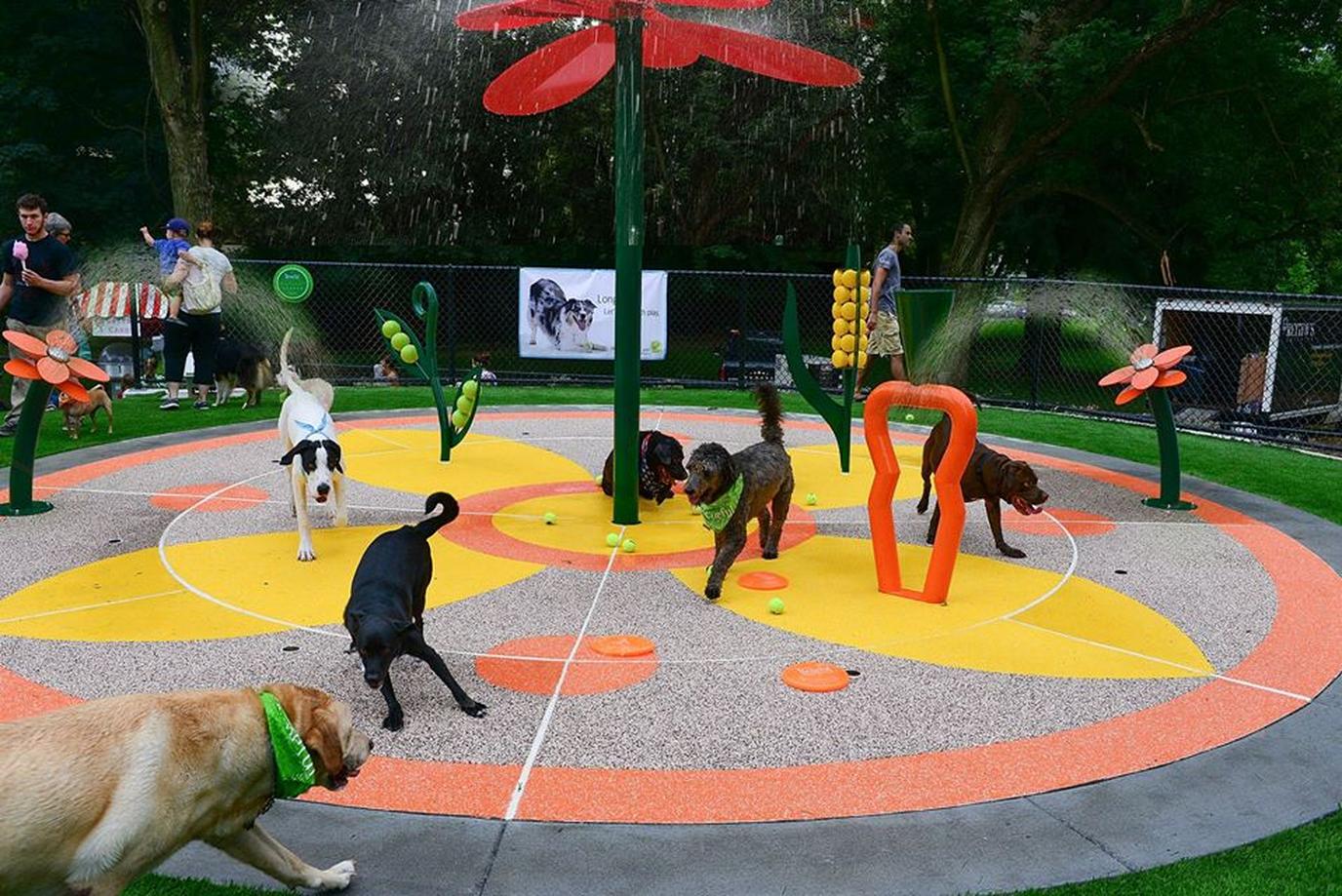 Welcome to Dogapalooza! – Photo by Facebook.com/BeausDreamDogParkBuchanan
Unless a paid membership is required, the appeal of a dog park is that it provides a free space for pooches to play. Locate one that is fully fenced so the birthday boy and his best buds can party off leash 'til they drop. A covered pavilion with picnic tables makes a great staging area to bark out the candles and sing "Happy Birthday," and also offers protection from a sudden rain storm. Epic dog parks feature extra perks such as agility equipment, sprinkler hydrants and on-site treat bars. Indoor dog parks are a rare find, but they are essentially amusement parks for pups featuring massive recreation areas chock-full of toys, tires and tennis balls.
5. Explore a State Park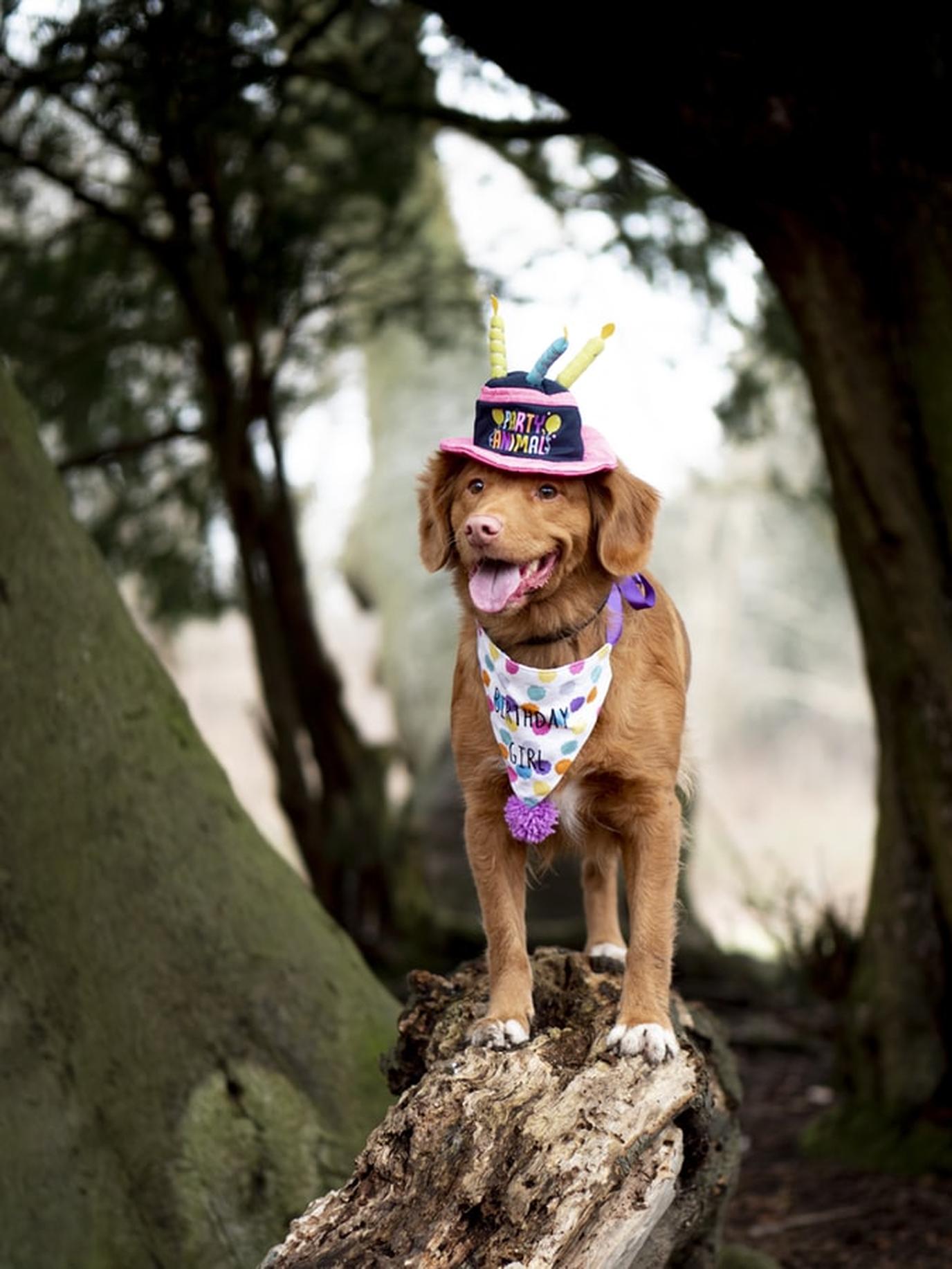 "My hat game is unbeatable." – Photo by Jamie Street on Unsplash
If you live near a dog-friendly state park, you'll have access to loads of nature for feasting and revelry. Four-legged party-goers can take advantage of large grassy areas to run and play, wooded hiking trails to explore and refreshing swimming ponds to take a dip. Most picnic areas are open to canines and those equipped with charcoal barbecues will allow you to spice up the proceedings by grilling a platter of mouthwatering doggy cheeseburgers. Select state parks feature on-site pooch parks, while others permit pups to stay in cabins and villas if you decide to make it a birthday weekend.
6. Splash Around in a Water Park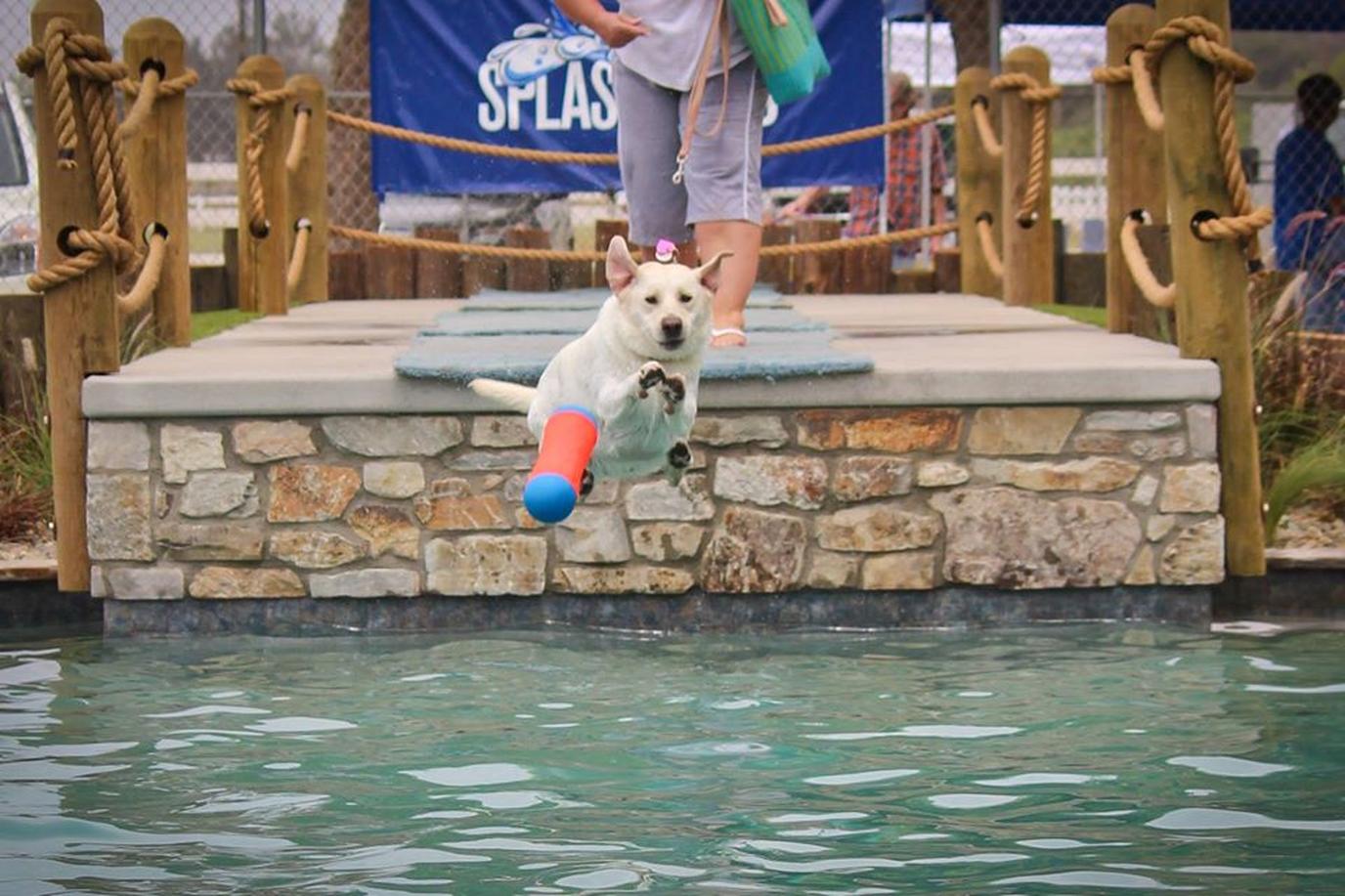 "I totally got this." – Photo by Facebook.com/countykennelsca
Perfect for a summer shindig, water parks are a cool alternative to a more traditional setting. Several pools and parks across the country host Paws in the Pool and and Waggin' at the Waterpark events in August and September. Fido and friends can doggy paddle in the fun zone, play a game of "Barko" Polo, brush up on their dock diving skills, float on a kayak and wind down the day in a refreshing wading pool. Soggy mutts can get a bit musty, so bring plenty of towels to dry wet coats before loading them into the car for the trip home.
7. Take a Trip to the Dog Beach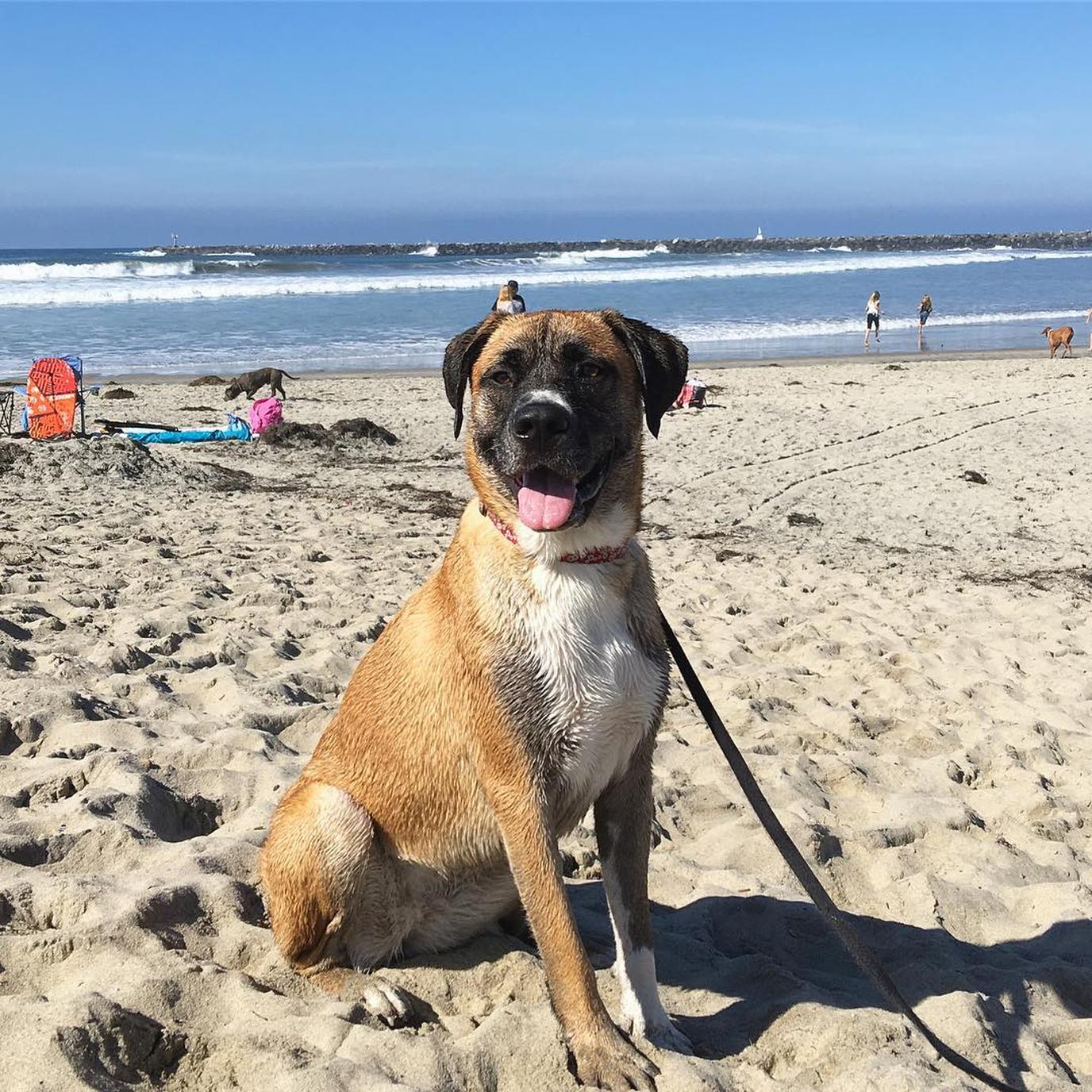 "Where's my present?" – Photo by @ellebeathepup
A bash at the beach sounds totally radical, bruh. Whether it's located on an ocean, lake or river, there is no shortage of activities to ensure the party stays, as the hip hounds say, "lit." Pooches can catch some tasty waves, frolic in the sand, snatch a frisbee in midair, fetch a ball in the surf and build sand dog houses. Most dog beaches allow pups to play off leash, but always check the rules and regulations before arriving to avoid any disappointments. You don't want to bum your Beagle out on her big day.
8. Raise a Toast to Fido at a Brewery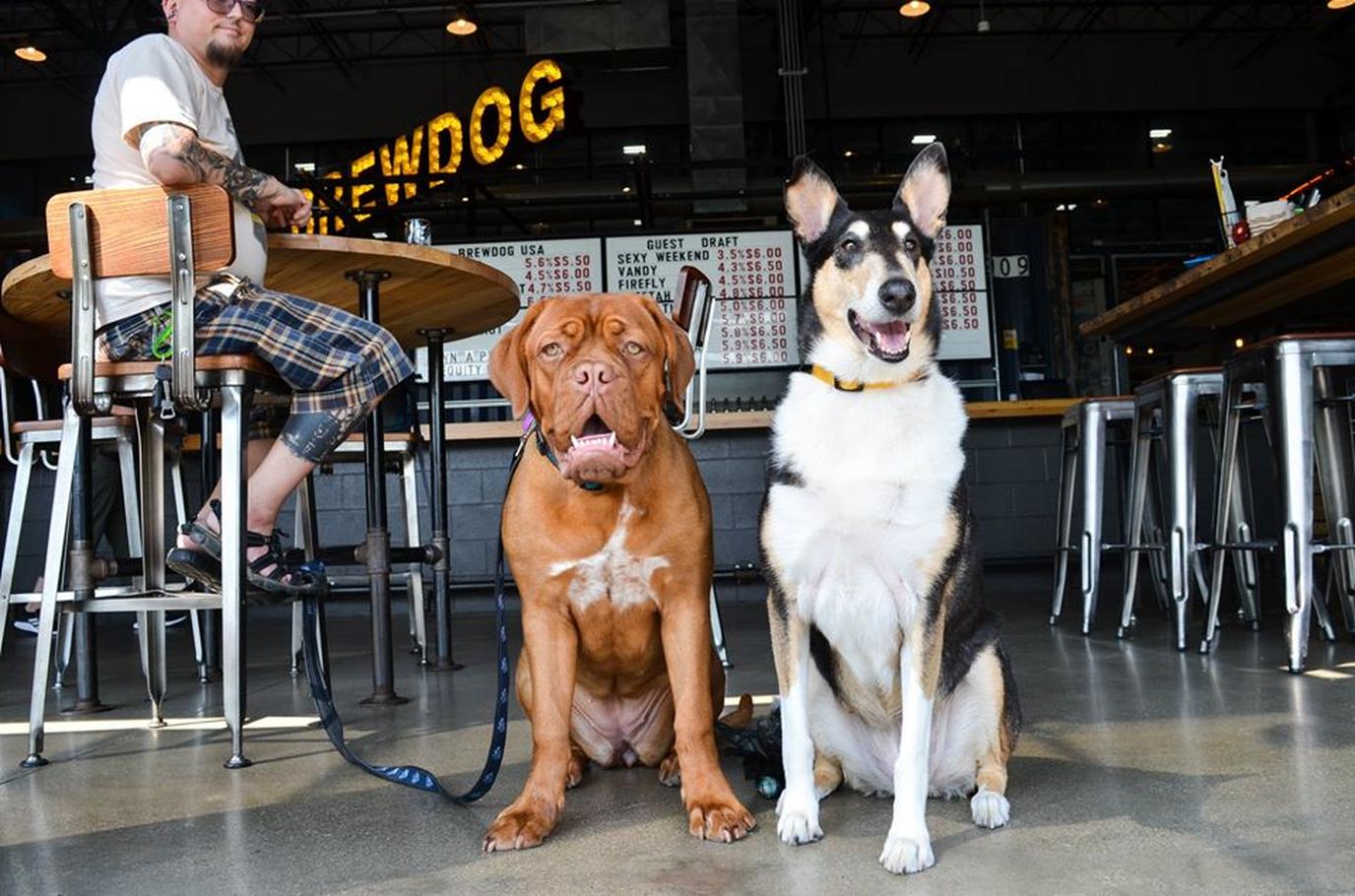 "We'll have the Milk-Bone Stout." – Photo by Facebook.com/DogTapColumbus
Breweries and dogs go together like peanut butter and jelly. Not only do breweries provide large outdoor seating areas for pups, but locations that don't serve food often permit Fido and pals inside. As long as they remain leashed and under control, furry patrons can party hard with friendly folks who love pets as much as they love brews. Certain breweries may even sell dog beer, an extra bonus for carousing canines looking to turn things up a notch.
9. Chow Down at a Dog-friendly Restaurant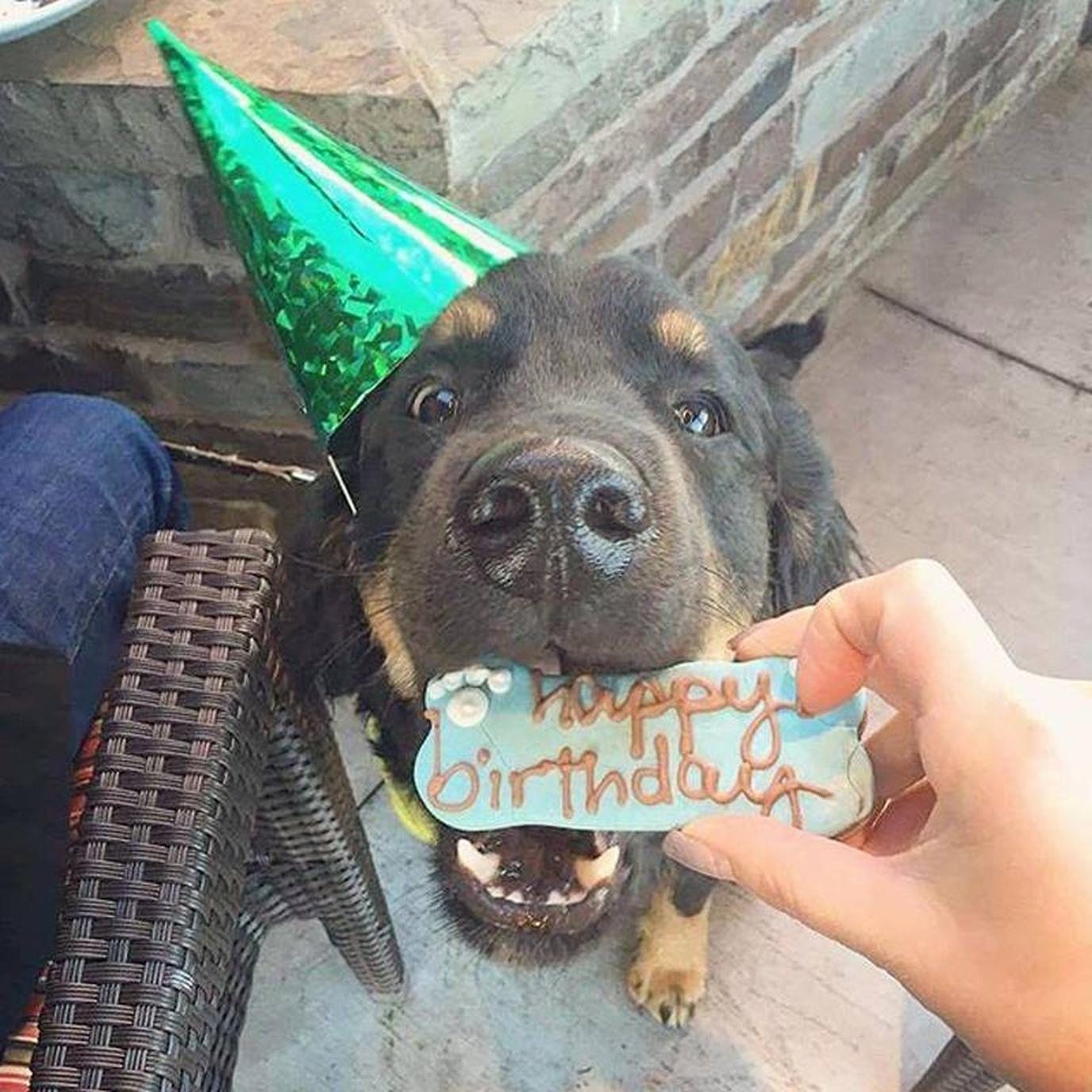 "Can every day be my birthday?" – Photo by Facebook.com/LazyDogRestaurants
Eateries with pet-friendly patios like Lazy Dog Restaurant & Bar are excellent for a doggone good birthday bonanza. Sign up for their Gossip Hound eClub to score a free birthday treat for Fido. Lazy Dog locations also feature special canine menus offering tasty delights like hamburger patties and chicken and rice. Of course, any restaurant with a decent-sized patio or outdoor seating area will do, especially those that host regular Yappy Hours. Call ahead and you might be able to reserve the space for a true Very Important Pet experience.
This post from BringFido originally appeared as Bark Out the Candles! 9 Fabulous Ways to Celebrate Fido's Birthday.