The success of companies like Amazon, Airbnb and of course, BringFido, isn't entirely due to operating dog-friendly workplaces, but there's no doubting the "paw-sitive" effects of inviting pups to attend water cooler discussions. According to a 2019 study conducted by Society for Human Resource Management, 11 percent of offices in the U.S. are pet-friendly. While you might think your business could benefit from four-legged interns, convincing the boss isn't as simple as showing them pics of your pooch. Instead, forward this article to them and look forward to the joys of working with Fido.
Start With an Adoption Drive
"So, this is my new office?" – Photo by @my.two.shelties.fla
Get the ball rolling by suggesting an adoption drive at the office. These fun events are a great way to find a home for pups in need and provide positive press for any company. Welcoming foster dogs into the workplace for a day can also act as a blueprint for making your business pet-friendly on a more permanent basis
Use a Holiday as a Test-Drive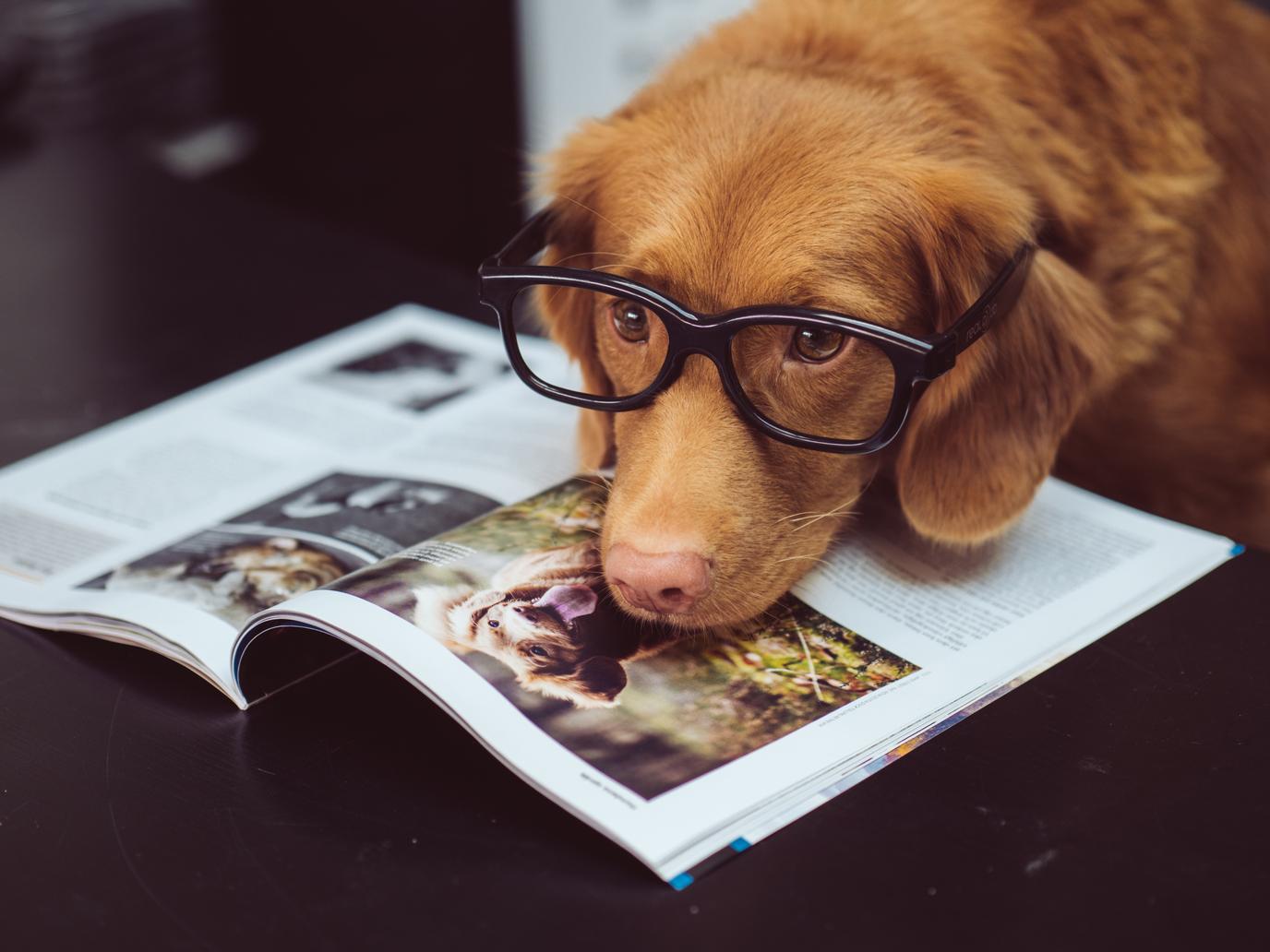 "Have you seen my glasses? I know I left them around here somewhere." – Photo by Jamie Street on Unsplash
National Pet Day? National Have Fun at Work Day? Casual Friday? Give your boss a preview of a canine workplace by bringing Fido to the office during a fun holiday or event. Who knows, maybe every day will soon be Take Your Dog To Work Day!
Survey the Room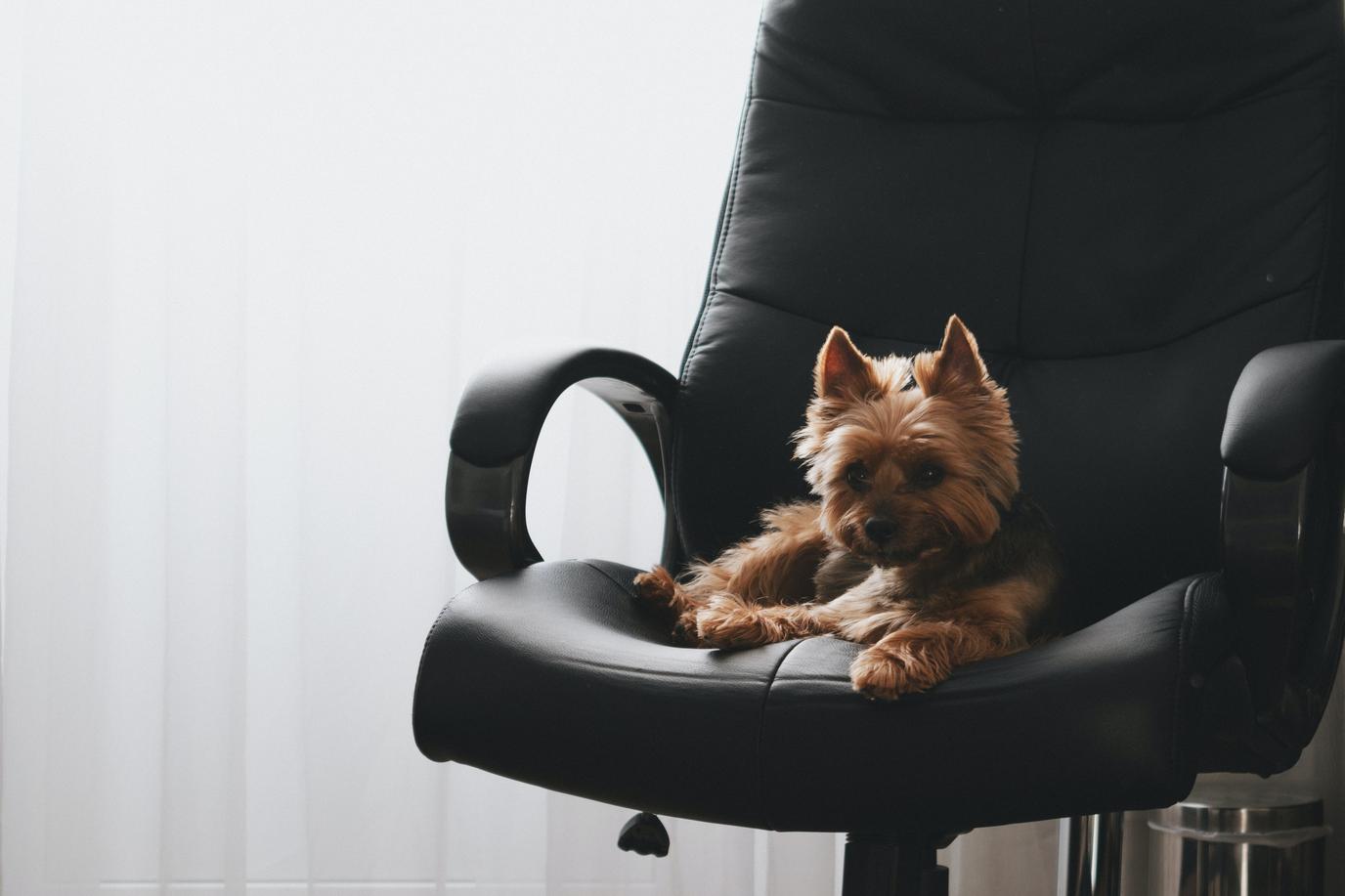 "This is my seat now." – Photo by vlad shu on Unsplash
Before buying Fido his own chair and cancelling doggy daycare, canvas the other members of your team. Unfortunately, Karen might not like the idea of introducing furry employees to the office. She could have a valid reason, like allergies, or simply not like pets (it happens); either way, it's necessary to check. Another problem could be pups not getting along. You can address this by organizing a timetable so that your coworkers can enjoy a different dog's presence each day. If you've thought through the potential roadblocks to a pet-friendly office, you'll be more likely to get your boss's buy-in.
Explain the Benefits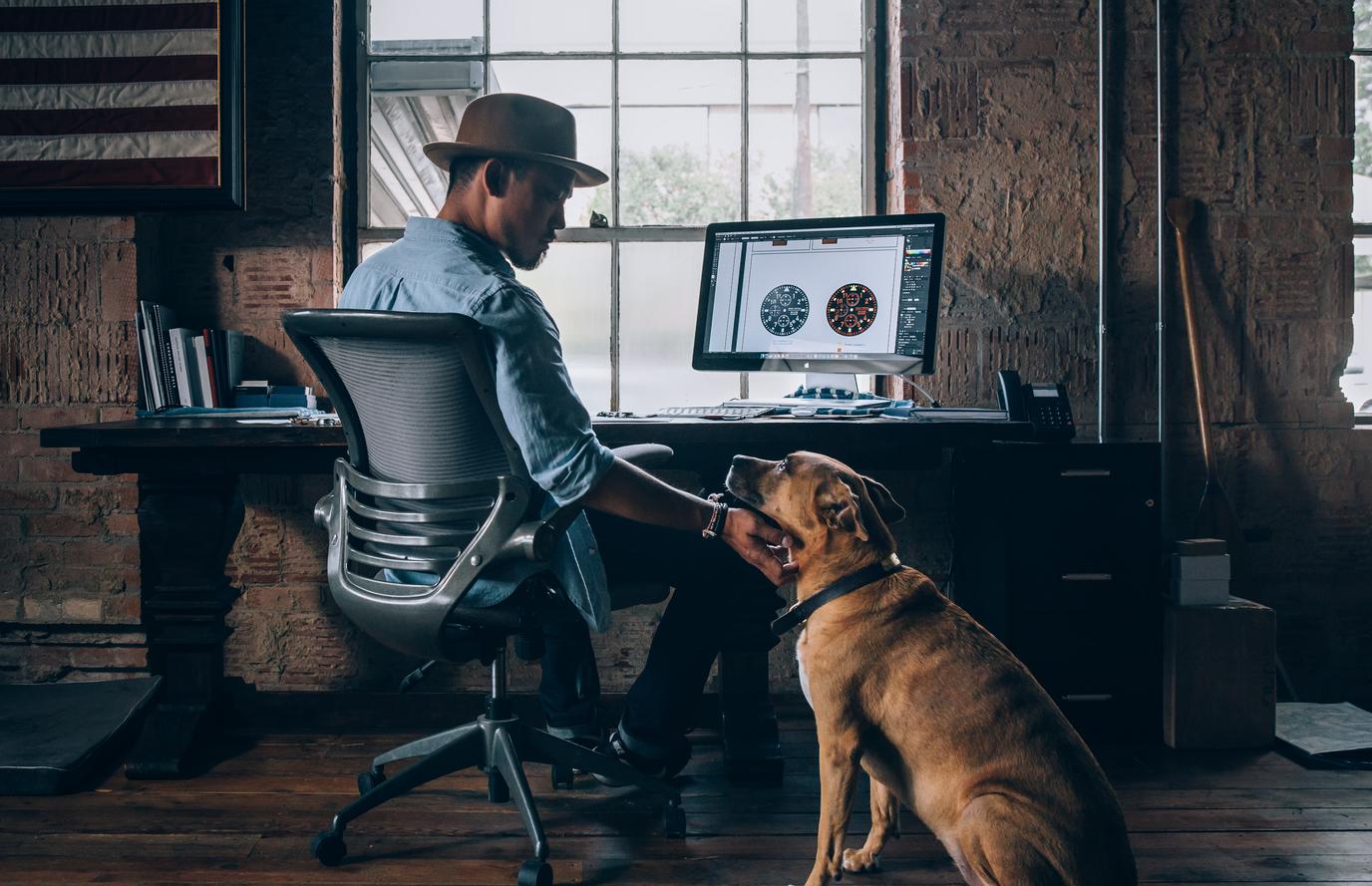 "I've told you about wearing that hat to work!" – Photo by DEVN on Unsplash
Fur Means Morale
Every good boss is an expert at boosting team morale, but you don't have to order pizza for the whole office to get employees on your side. Having their best friends napping at their feet will keep them active, engaged and in their comfort zone all day.
"Hello, Treats and Bones, Inc. How can I direct your call?"Photo by @matterofform
Team Building
Have you ever snuck into the break room hoping to avoid that awkward colleague you have nothing in common with? Thankfully, Fido's there to break the ice. A common love of dogs can help coworkers bond and come together as a team.
"Okay, this is my kind of exercise!"Photo by @lily_monet
Keeping Pace
Healthier workforces are more productive, and dogs in the office can help! Staying active and taking periodic breaks is important, especially if you're at your desk for hours at a time. Dogs give people a reason to achieve their recommended steps every day. Additionally, the average adult can only spend around 20 minutes on a task before they lose concentration. When you return from Fido's pee break, you'll both be refreshed and ready to produce your best work.
"You don't have to pretend to type, Steve. We can all see the computer's turned off!"Photo by @dreamypixel
Stress Relief
Pets are an all-day commitment, even when you're at work. Employees who don't need to rush home during lunch break or exactly at 5 p.m. to let their dogs out are more likely to stay a little late to finish that pressing project. They won't obsess about their best friend's mental wellbeing if she's sitting right beside them. And they can alleviate a significant financial burden if they're used to sending Fido to doggy daycare or arranging for a walker/sitter.
"I can help sniff out all the best places to go."Photo by @lily_monet
The Cool Factor
"Wait, is that a puppy in your cubicle?" People who work in pet-friendly places often hear comments like this from jealous family and friends. Prospective business partners will never forget the day they went to an office and were greeted by an adorable canine employee; future workers will be drawn to the benefits of bringing their best friends to work; and seasoned personnel are much more likely to stick around if their pooch can, too.
This post from BringFido originally appeared as How To Persuade Your Boss To Go Pet-Friendly.