There's no denying that the holiday season will feel different this year. The biggest Thanksgiving "paw-rades" will be virtual, and the carols will be hushed at Christmas Markets around the world, but your pup can still get into the spirit of things. Dig out her pugliest sweater, line the table with festive food, and queue up the flicks. Here's how to stay safe and celebrate with Fido this holiday season.
Safety First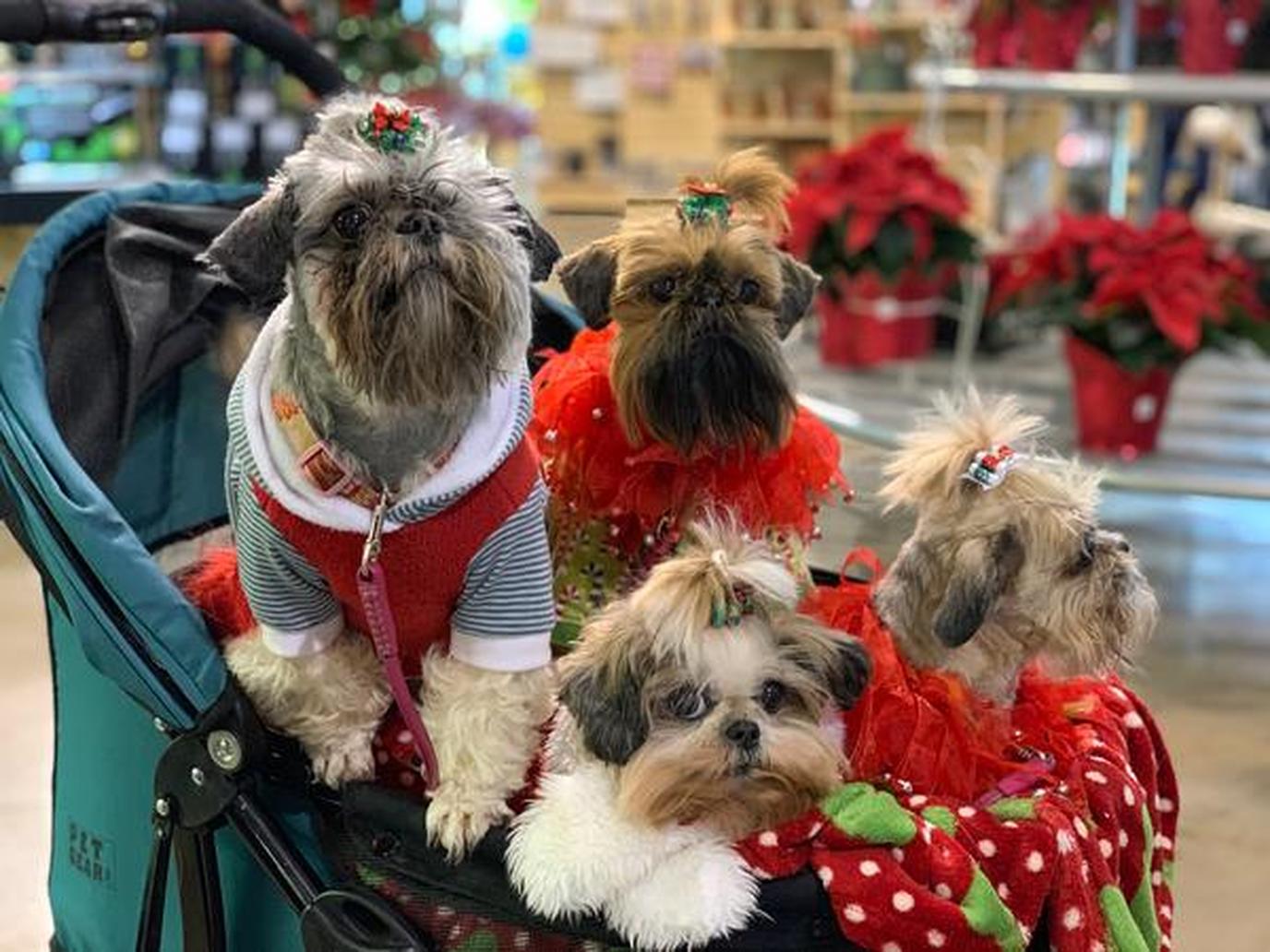 "I'm glad y'all are in my pod." – Photo by Joan
The old saying tells us that there's safety in numbers, but the opposite may be true this year. It's hard to imagine a holiday season without seeing your family. However, the recommended advice is to stick to gatherings of people in your household.
"In-person gatherings that bring together family members or friends from different households, pose varying levels of risk," cautions the CDC in reference to holiday gatherings. This is especially true when considering vulnerable or elderly family members.
"Avoid close contact by staying at least 6 feet apart (about 2 arm lengths) from anyone who is not from your household. Wash your hands often with soap and water for at least 20 seconds or use hand sanitizer (with at least 60% alcohol). Avoid contact with anyone who is sick," the CDC says. If you do plan to hang out with family and friends outside of your household, encourage attendees to self-quarantine for two weeks before meeting up.
Getting from A to B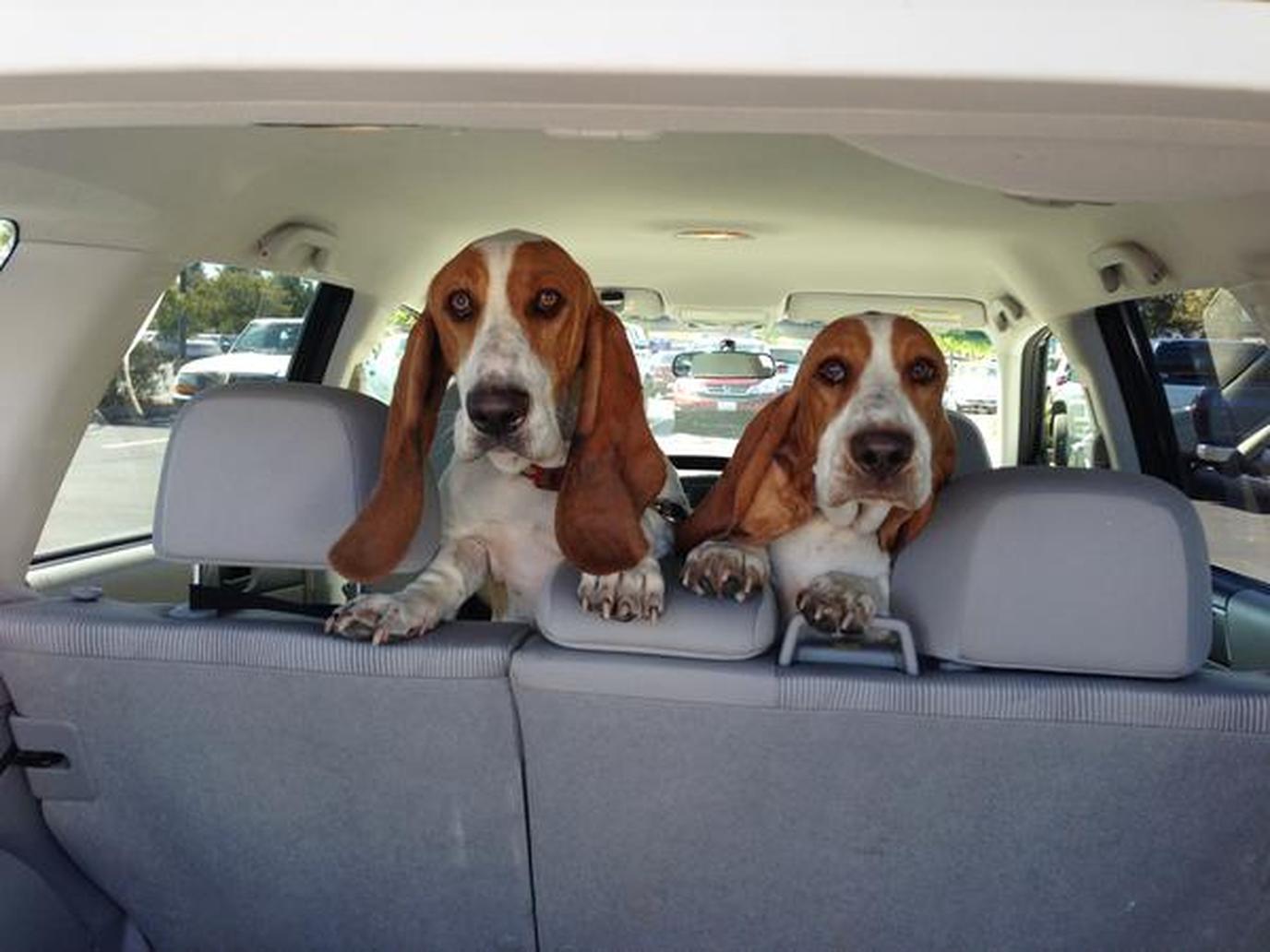 "Stop messing around? We can't 'ear you!" – Photo by Vicki
Driving is always the best way to travel with your pooch. The only problem is your plan to self-quarantine could be undone by a single hunger pang. Avoid this potential pitfall by packing plenty of food and water for you and Fido to enjoy on the road, so you avoid unnecessary stops in crowded places. When you do have to refuel or use the bathroom, plan your trip around rest stops off the beaten path, where you're less likely to run into strangers and there's usually more space for dogs to enjoy a nice walk.
How To Get The "Paw-ty" Started Safely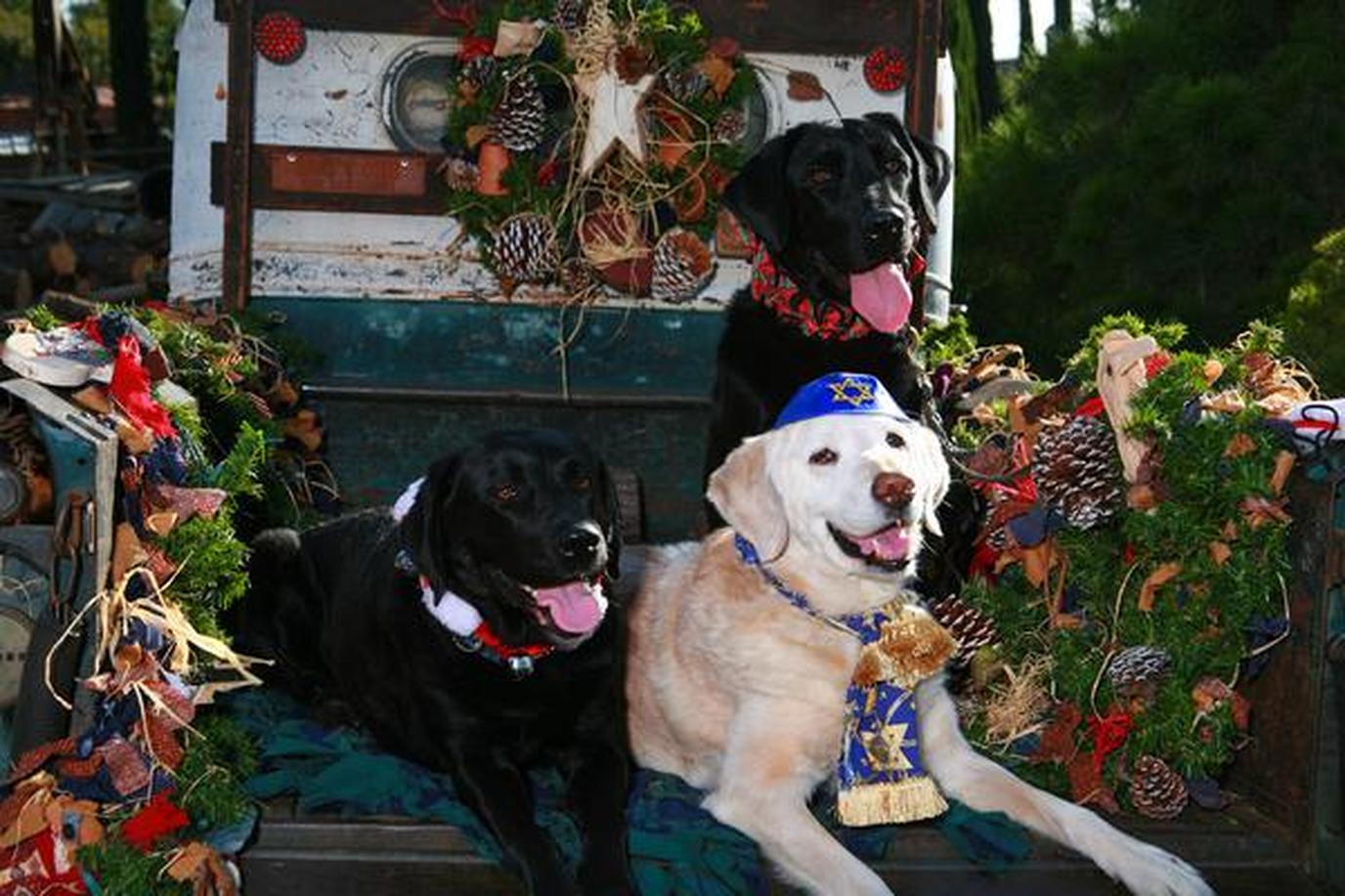 "Did you guys sanitize?" – Photo by iStock/ RobertPlotz
Just because you've reached your destination safely doesn't mean precautions should be cast aside. Cramming into a crowded house with poor circulation exposes you and your loved ones to risk. Instead, how about a family camping trip this year, where everybody can stay in separate tents and share a communal space in the fresh air? These pet-friendly campgrounds go above and beyond for canine guests. Pampered pups might prefer glamping to "ruffing" it in the great outdoors. If you want to congregate in a family home, head to a family member who lives in a small town rather than a big city. No matter where you decide to meet up with your pack, try to spend time outdoors if you can. Wrap up warm and share "tails" around a fire pit. Fido can keep snug and build morale by acting as the family quarantine buddy in this fetching ensemble.
Why a Pet-Friendly Hotel Beats Staying With Relatives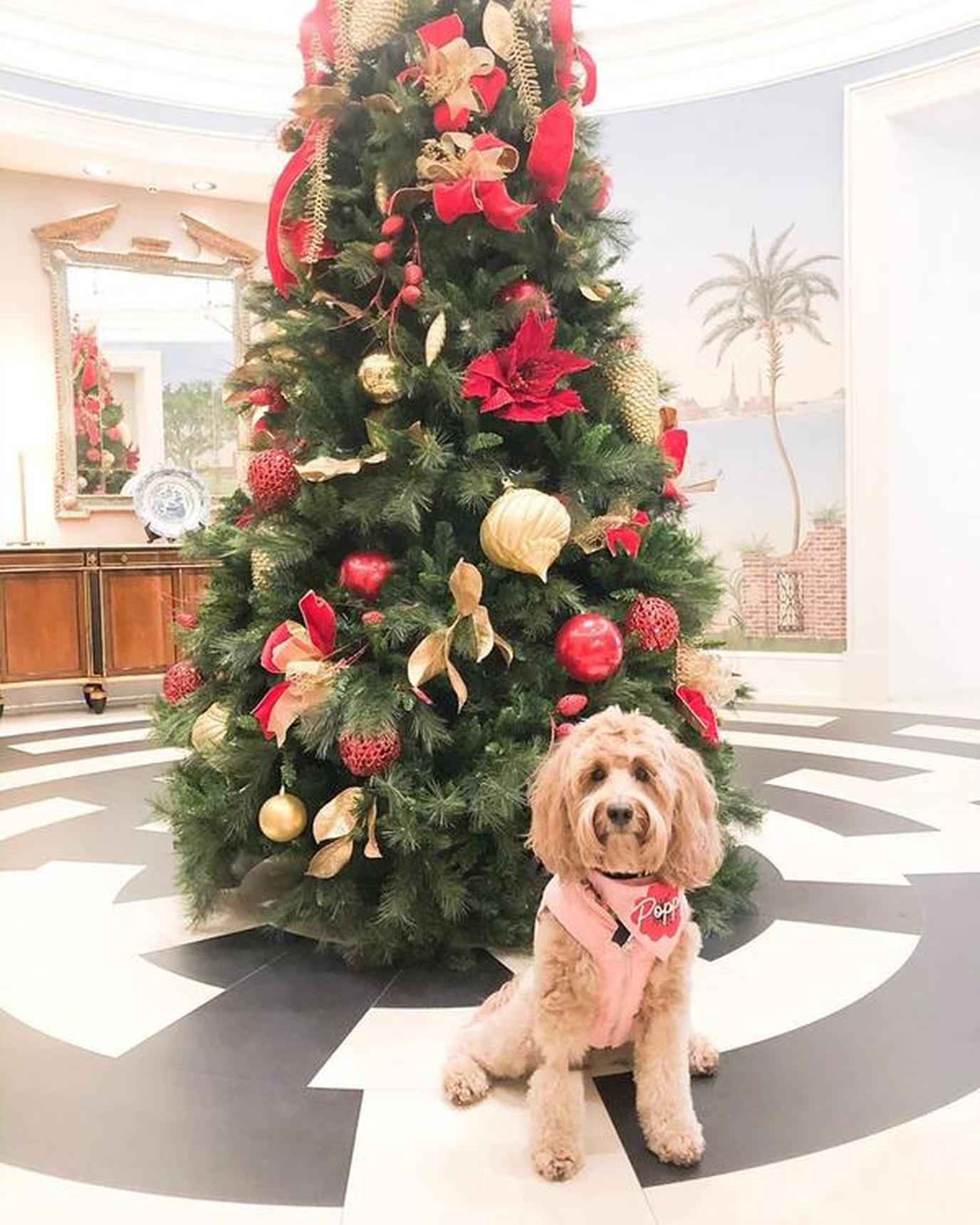 "Where are the presents?" – Photo by @poppy.thedoodle
Pet-friendly hotels have always offered a safe haven for canines to escape holiday gatherings. This year, it's medically advisable to avoid staying with your sister and her five kids ─ what a great excuse! Even during regular circumstances, a hotel room offers more space to sprawl out and enjoy a dog nap, and a calmer environment for anxious pups. If you choose the right one, Fido can also enjoy the lovely holiday decorations. As an added bonus, you've got professionals to help you clean up! If you've always dreamed of staying in that hotel in your family's town with the big Christmas tree and the awesome pet amenities, now's your chance.
There's one additional reason to choose a hotel for your home away from home. With BringFido Deals, you can score a holiday stay for less. Look for the crossout pricing on properties around the country, and enjoy discounts of up to 50 percent this holiday season.
Fido is a Super Petter!
"When you're this cute, people are gonna pet you!" – Photo by Roberto Nickson on Unsplash
Fortunately for Fido, there's little evidence that Covid 19 can be passed from humans to dogs. This is great for him, but it doesn't help two-legged guests. Just like any surface, it is possible that he can carry germs between two petters on his fur.
"Treat pets as you would other human family members – do not let pets interact with people outside the household," says the CDC.
It's going to be difficult to prevent everybody's favorite pooch getting all the pets during the holiday season, so remind people to wash their hands correctly or sanitize before and after a cuddle.
Staycation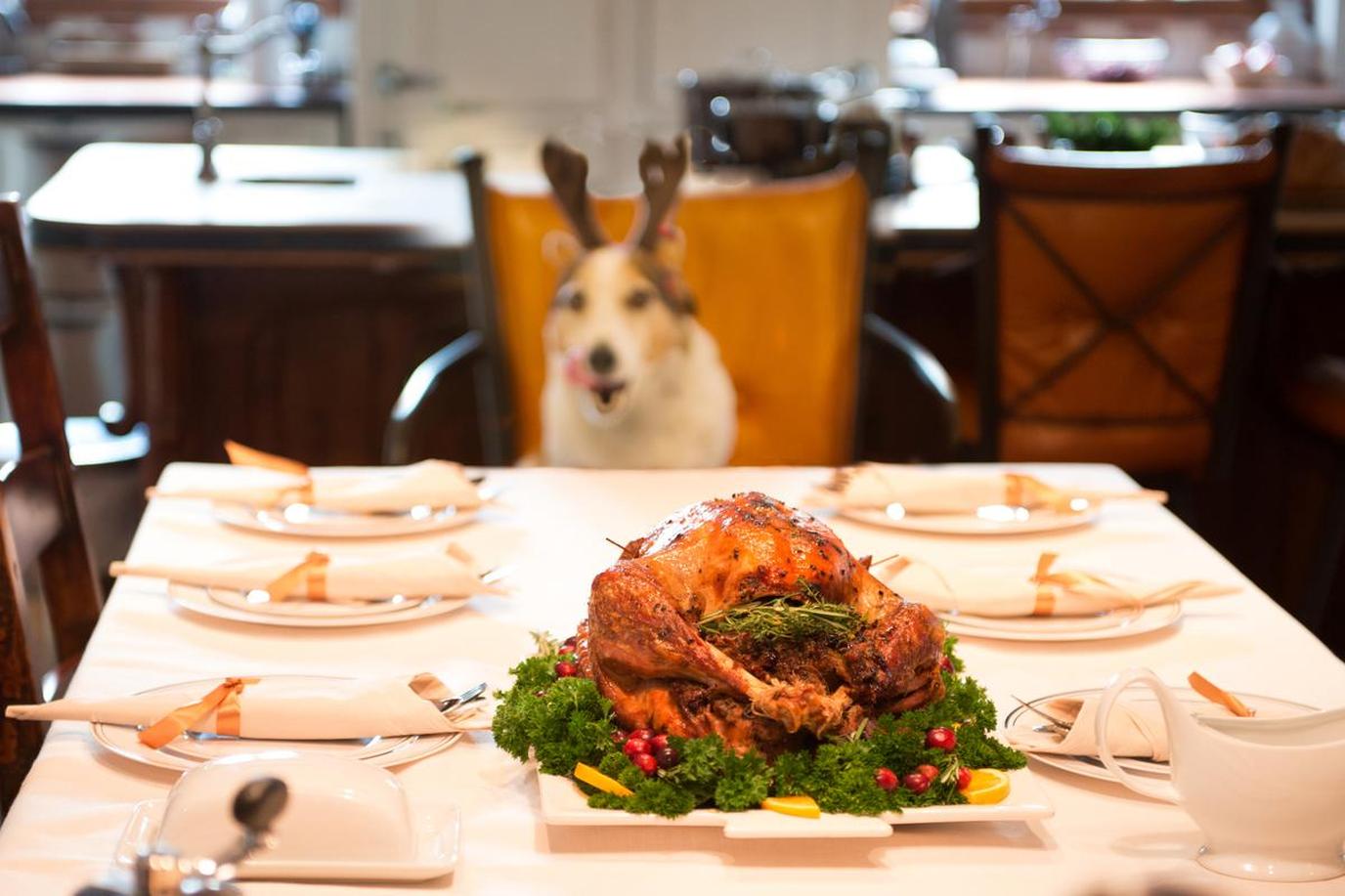 "Permission to plunge my face into that?" – Photo by iStock/manonallard
Staying at home this year doesn't have to put a damper on celebrations. You can still spend quality time with your nearest and furriest. First, spend a day outside picking out the prettiest tree at a pet-friendly Christmas tree farm. After decorating the tree, there's still lots of fun to be had. Just like drive-in movies have found a new lease of life during the pandemic, drive-thru Christmas light shows can also be enjoyed from the comfort of your car. Or, you can stay at home and learn to bake cookies together.
Adapt Your Vacation Plans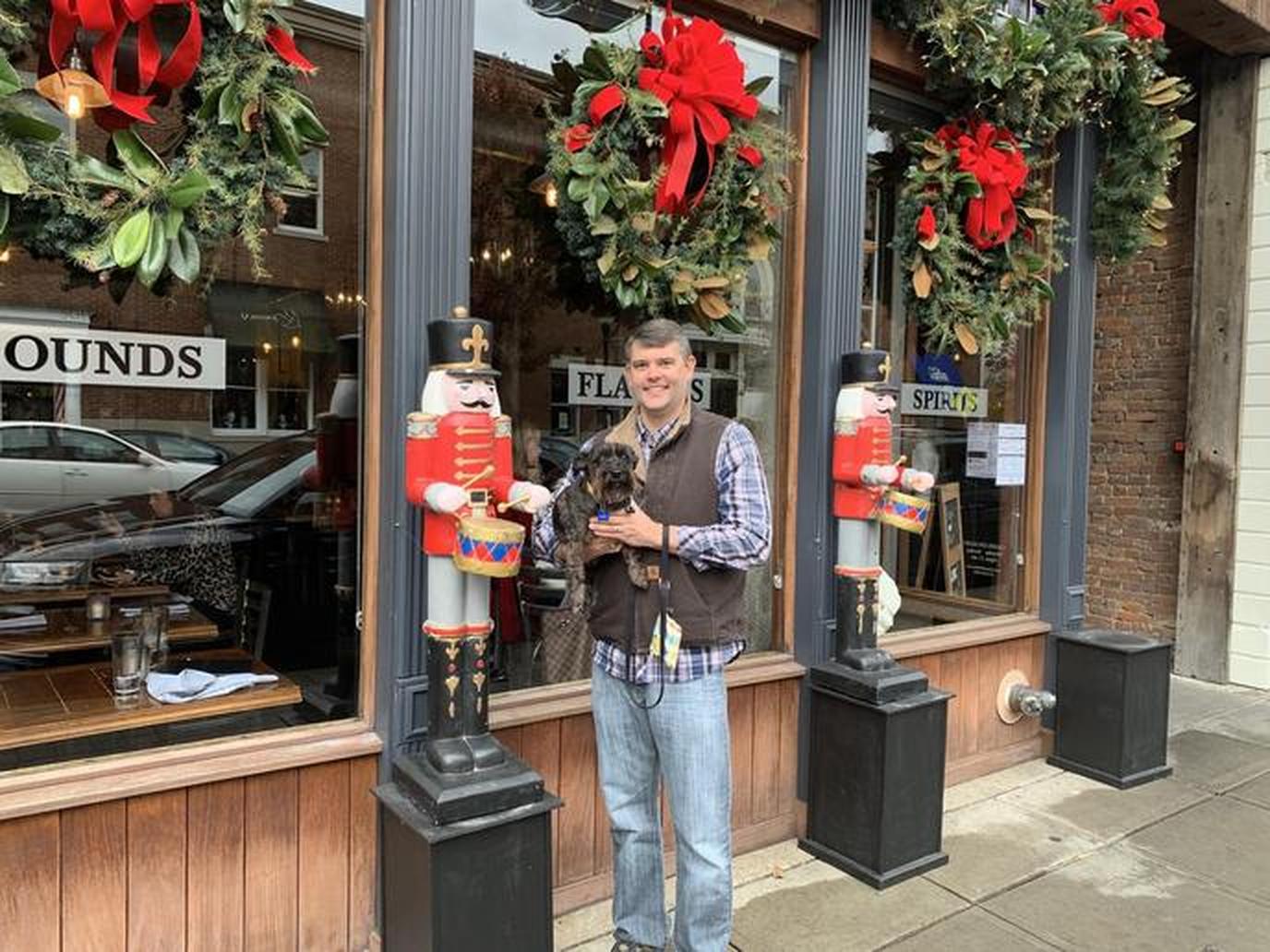 "Man, these guys are a tough crowd!" – Photo by @strangelolo
In years gone by, people typically reserved hotels in big cities and popular destinations months in advance, so they could experience the majestic twinkling lights and atmosphere of destinations like New York and Chicago. This year, avoid the crowds and visit a smaller town, where a simple stroll through a decorated Main Street will fill you with holiday cheer.
Support Local Businesses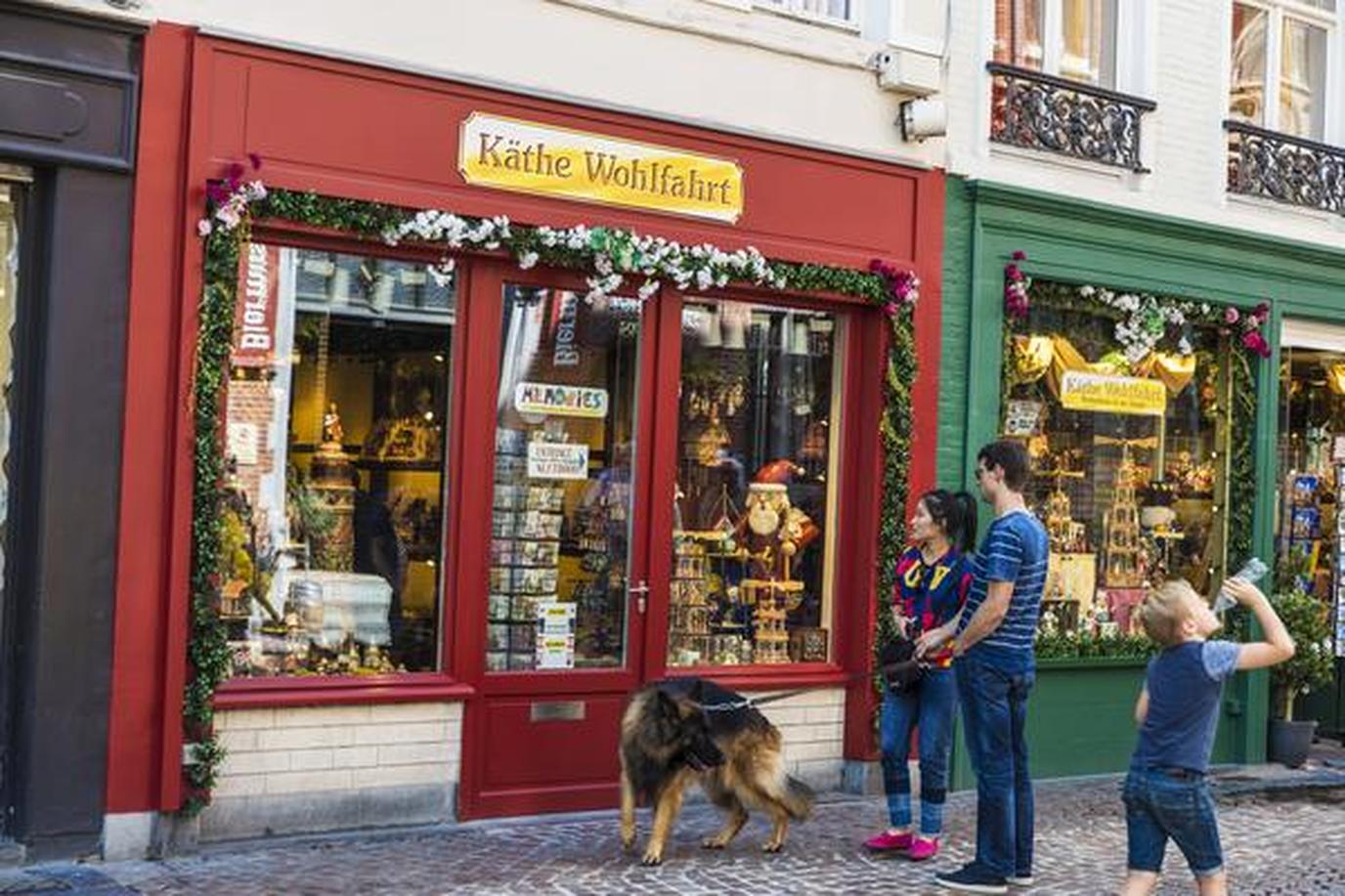 "They can have all of my 'paw-ket' money!" – Photo by iStock J2R
There's one way you can give "bark" this holiday season. Whether it's sourcing food from local farmers or family-owned grocery stores, or supporting small businesses by purchasing Fido's gifts from your friendly neighborhood pet shop, don't forget to buy local. Remember, it's been a tough year for everyone, and these stores are relying on the holiday season to get through a "ruff" year.
This post from BringFido originally appeared as How to Travel Safely With Fido This "Howliday" Season.