Humans and hounds find a way to survive in even the harshest conditions. Nowhere is this persistence more prevalent than the Arctic tundra. Without wood, brick and other building materials, native inhabitants struggled to build traditional shelter. Instead, they made use of the most abundant resource, snow. To this day, Canadian Eskimo Dogs help their owners stack tightly packed snow in dome shapes to create igloos, shielding inhabitants from windchill and insulating them inside. Much like tiny homes and other cool vacation rentals, igloos have become desirable new-age travel destinations, and you book one for you and your Husky! Pack your pup's winter gear and get ready for a stay in a pet-friendly igloo.
Iglu-Dorf Davos Klosters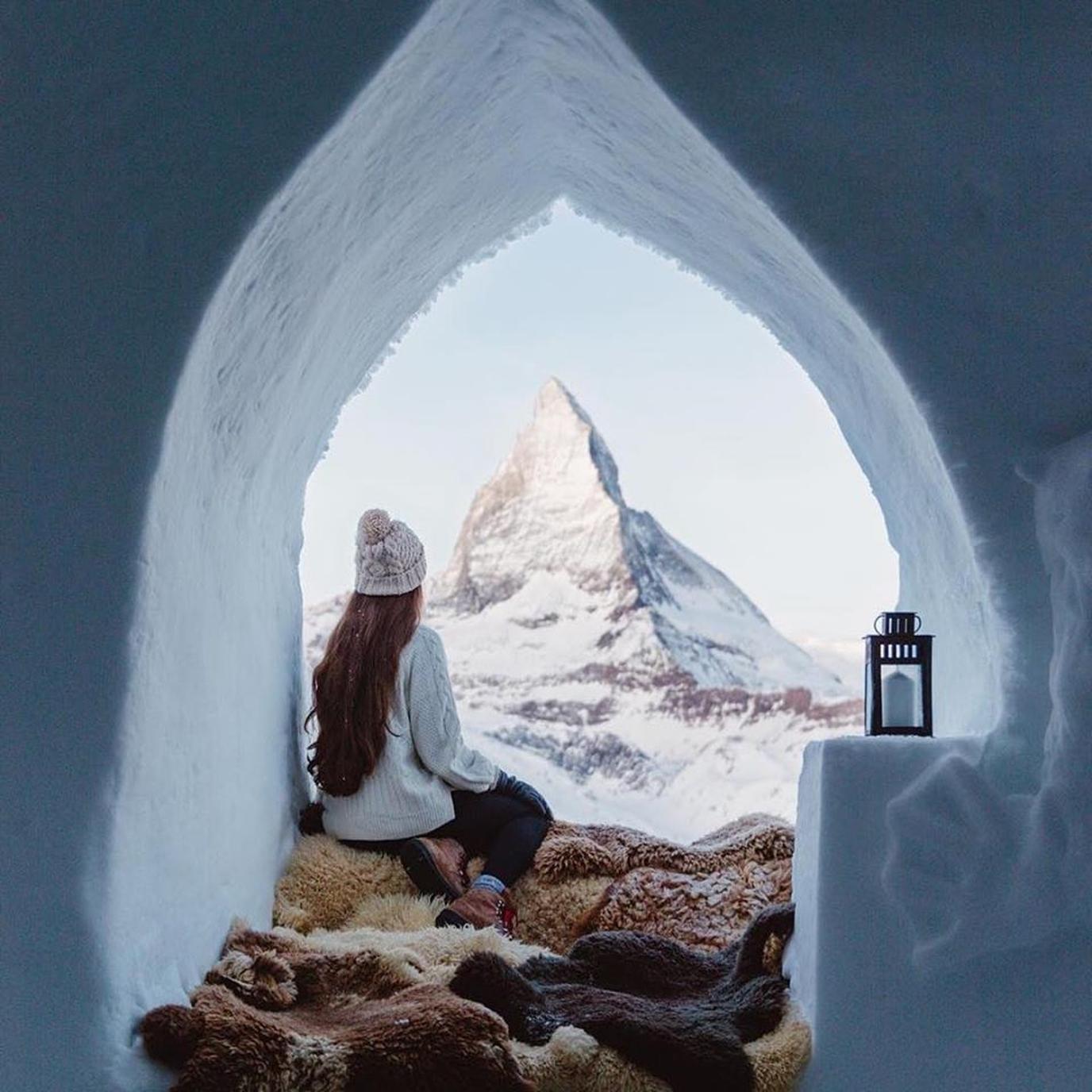 An igloo with a view. – Photo by Facebook.com/igludorf
Igloo-Dorf Davos Klosters is one of three pet-friendly locations in the Iglu-Dorf network. Connected via a winding tunnel system, each igloo is uniquely decorated with stunning snow sculptures by international artists. During the day, chill out in the pet-friendly restaurant and bar on site. With prior reservation, dogs are allowed in the romantic igloo, the suite and the group igloo (if you reserve the whole thing). Pet owners are reminded to remove all of their pup's "snow art" when it comes time to leave.
Iglu-Dorf Davos is open Christmas Day through April. Nightly rates start at $161. Dogs stay for free.
Kakslauttanen Hotel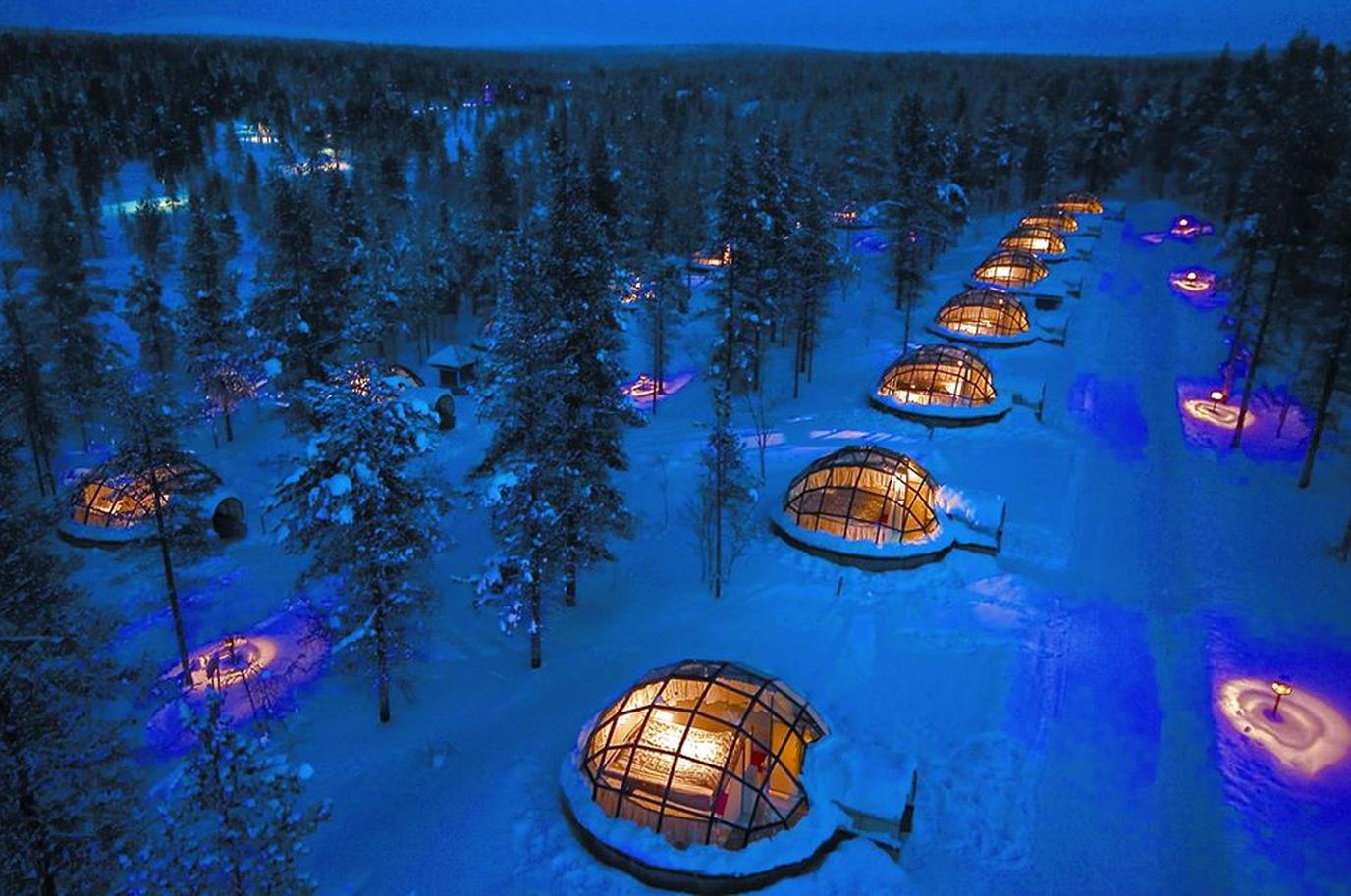 Best. Doghouse. Ever. – Photo by Facebook.com/kakslauttanen
Reach the "Finnish" line in style at the Kakslauttanen Hotel. Unlike regular snow igloos, these luxurious glass offerings allow you and your pooch to sleep under the stars. There are two different options available: Glass Igloos, perfect for couples or groups who want the full igloo experience, and Kelo-Glass Igloos, which combine the cozy warmth of a log cabin and unbelievable views of the Northern Lights through a glass dome.
Pets are welcome at Kakslauttanen Hotel for an additional fee of 25 EUR per night. Nightly rates start at $570.
Iglu-Dorf Gstaad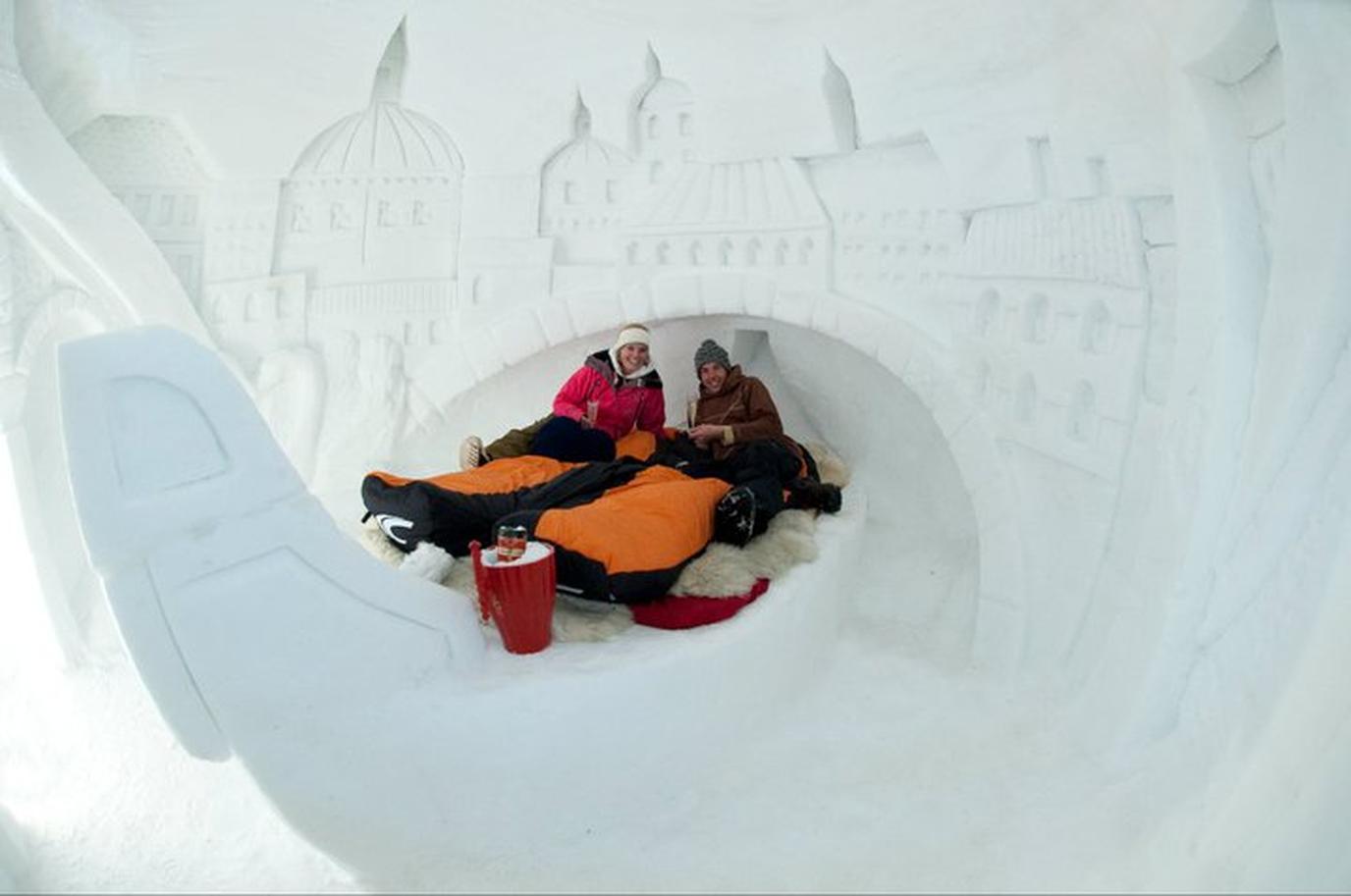 This is an ice place. – Photo by Facebook.com/igludorf
Every year, Iglu-Dorf employees spend more than 3,000 hours building igloo villages across Europe. Enjoy breathtaking views of your Bernese Mountain Dog's old stomping ground, the Bernese Oberland, from Iglu-Dorf Gstaad. Scramble on snowshoe hikes with your leashed pup before escaping the chill around the cozy fireplace in the heated BBQ hut. The village is delightfully decorated with fantastical characters in every igloo, each of which is connected by corridors of ice. Dogs aren't allowed in sleeping bags or on beds, so bring a bed and blanket, and remove any waste from rooms before leaving.
Iglu-Dorf Gstadd is open Christmas Day through April. Nightly rates start at $161. Dogs stay for free.
Snow Igloo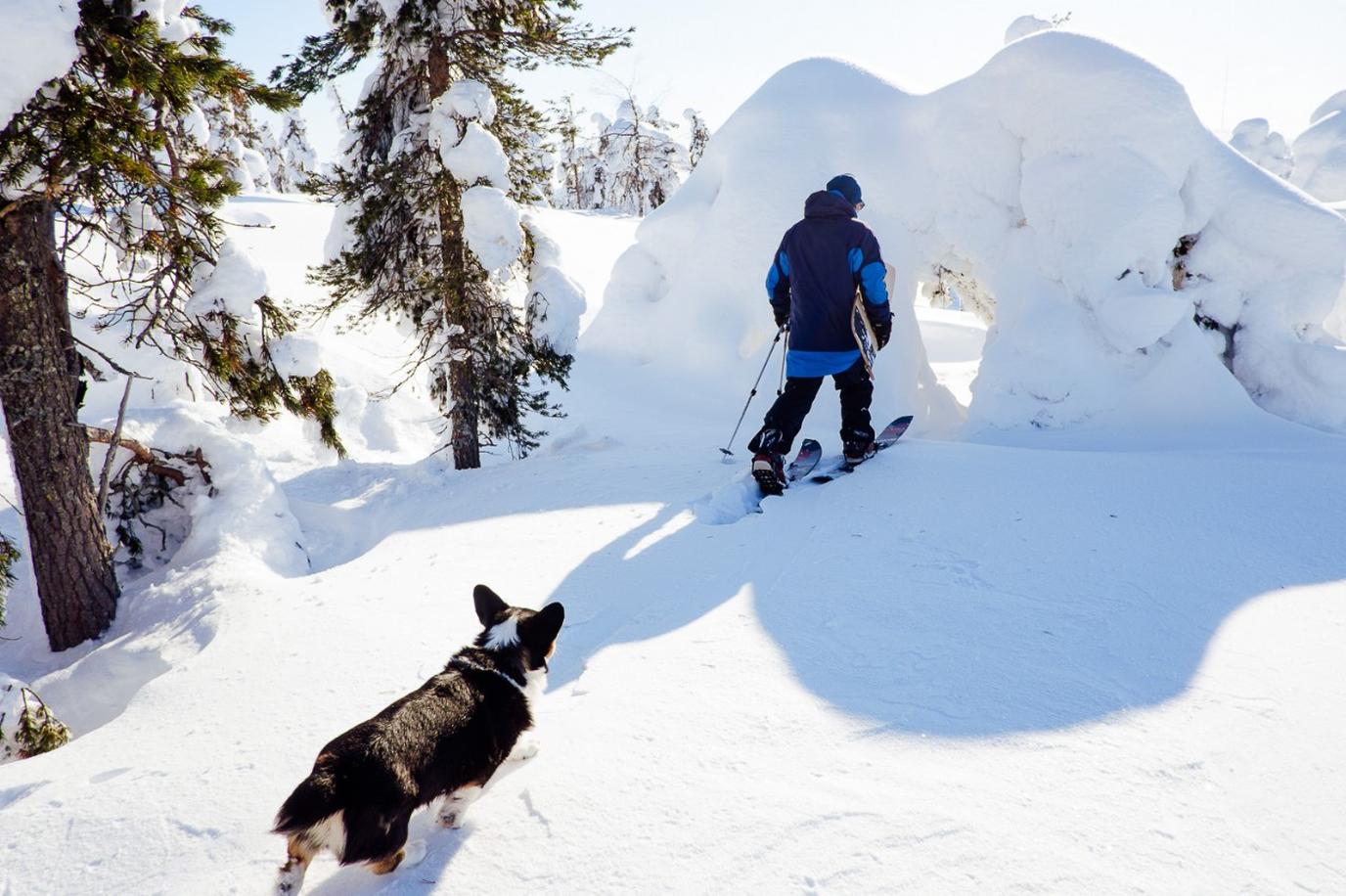 "Slow down, you snow-off!" – Photo by Lucky Ranch
Experience the beauty of Finland with your "Lappish" dog. Snow Igloo on Lucky Ranch is a gorgeous getaway in the province of Lapland. When you're tired of snowshoeing through an untouched forest with a guide, retire to a unique snow home and snuggle up in a real bed. Wait for the perfect moment to sneak outside and witness the majestic Northern Lights. Guests are free to use the toilets, shower and kitchen in the warm house nearby. Self-service breakfast is available for humans, but dog food and other amenities are not provided.
Nightly rates start at $122. Fido stays for free.
Iglu-Dorf Kühtai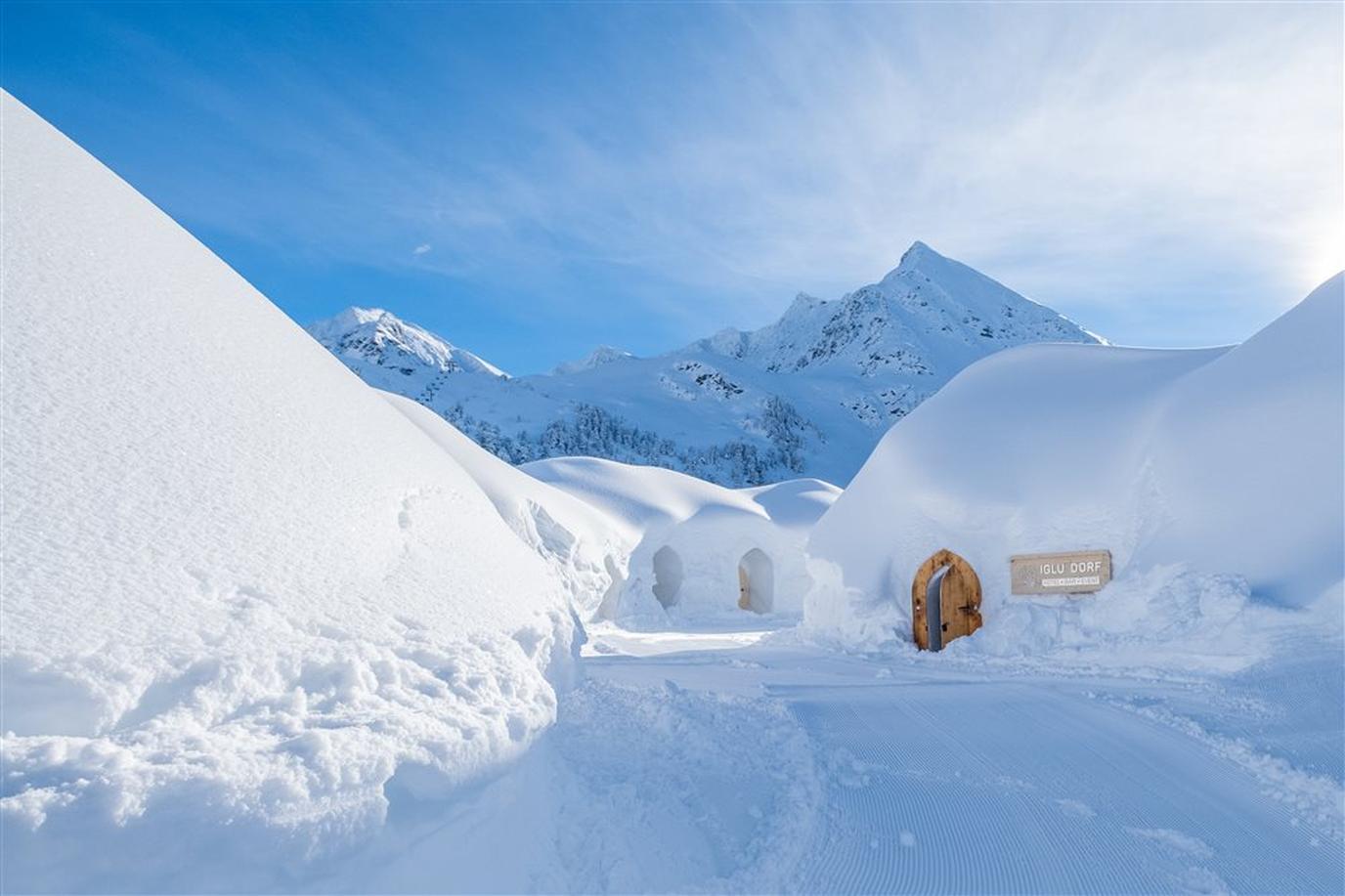 There's no business like snow business. – Photo by Iglu-Dorf
Iglu-Dorf Kühtai is the only Austrian pet-friendly igloo village across the Iglu-Dorf network. Located 2,000 meters above sea level at the beginning of the slopes at Austria's highest ski resort, it's a dream destination for powder hounds. After a guided snowshoe adventure with your pooch, snack on Swiss cheese fondue in the pet-friendly eatery during the day and marvel at astonishing ice art in every igloo by night. Don't forget Fido's blanket and bed, and be sure to clean up any mess before you leave.
Iglu-Dorf Kühtai is open Christmas Day through April. Nightly rates start at $142. Dogs stay for free.
Whitepod Eco Luxury Hotel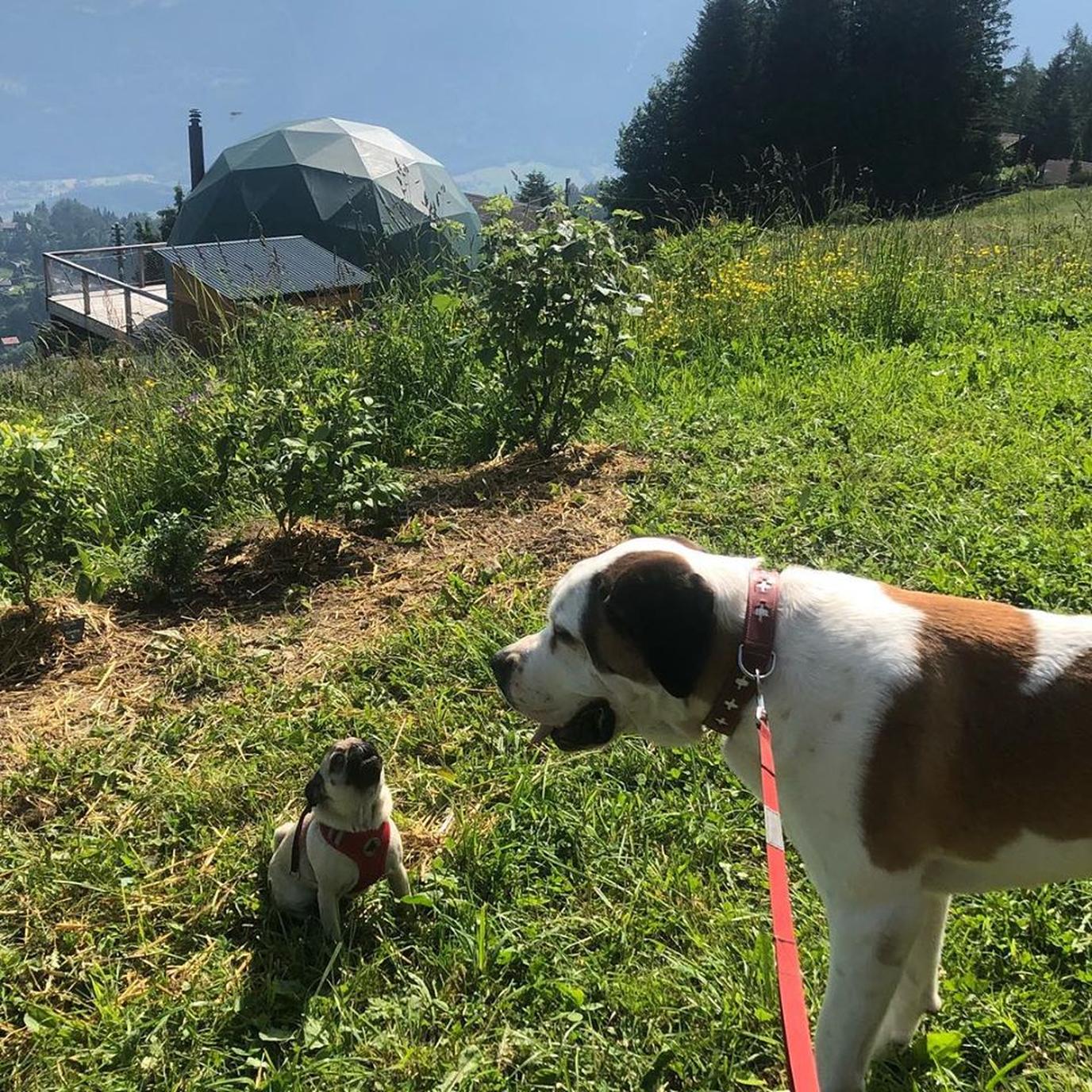 "Igloos in summer? That's crazy talk!" – Photo by Facebook.com/whitepodhotel
During the summer months, dogs are invited to embrace pod life in the heart of the Swiss Alps. Whitepod Eco Luxury Hotel has taken the design of an igloo and reimagined it to withstand snow or sunshine. Located just 30 minutes from the Alpine metropolis of Geneva, this secluded village is an enticing prospect for outdoor adventurers. Stunning hikes, foraging trips and outdoor cooking classes await you and your pooch at this luxury eco resort. While you meet other human pod guests, your canine companion can make new friends of his own. Flocon, the resident Saint Bernard, is lucky enough to live in these marvelous surroundings year-round and can show your pooch the ropes … literally. Visitors can enjoy a unique experience of being pulled up the mountain while attached to working dogs by sturdy ropes. Strap yourself to Fido and let him pitch in!
Dogs are welcome at Whitepod Eco Luxury Hotel during the summer season for an additional fee of EUR 30 per pet, per stay. Nightly rates start at $295.
Baffin Safari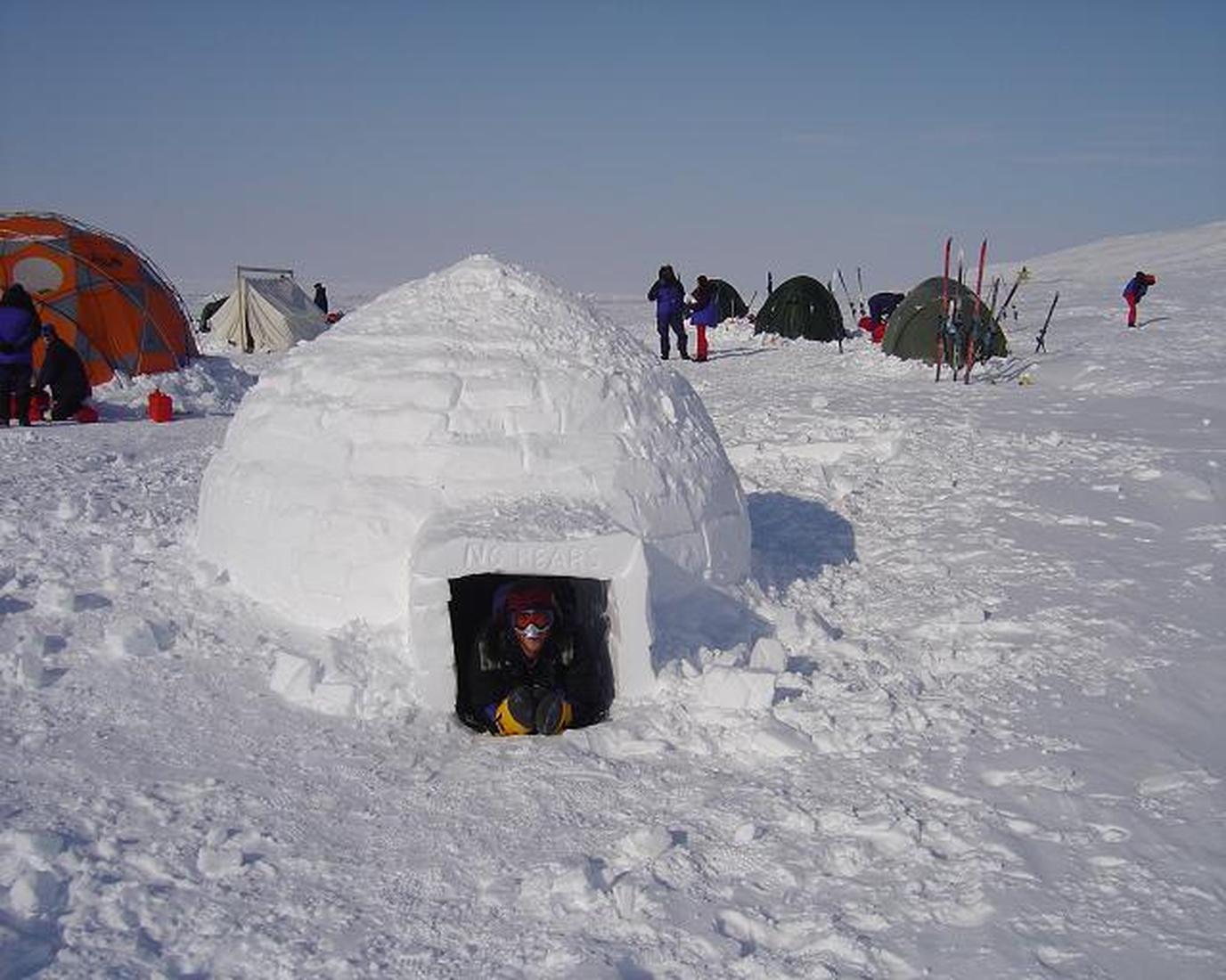 What do you use to keep a snow house together? I-glue. – Photo by Baffin Safari
Enjoy an incredible personalized tour of Baffin Island with John Davidson, the first balloon pilot to fly hot air balloons in the Arctic region. John loves dogs and has owned Siberian Huskies for the past 15 years. Baffin Safari welcomes two- and four-legged explorers to embark on hot air balloon adventures over incredible peaks and glaciers, hike to nature viewing areas to spot narwhals and beluga whales, and tour historic Inuit sites. The excursions are capped off with a stay in an igloo that you and your pooch can help build.
Tours vary depending on activities and length. Eight-day tour prices start at $6,458. There is no additional fee for bringing Fido.
This post from BringFido originally appeared as Huddle With Your Husky in a Pet-Friendly Igloo.