Summer is almost here, and many of us are dreaming of a trip to the beach. If you're thinking of escaping to the sand and sun with Fido, camping offers an affordable alternative to a hotel or rental. These eight beachfront campgrounds are either currently in operation for campers practicing social distancing or are scheduled to reopen by the summer of 2020. Reserve a pet-friendly campsite now so your dog can look forward to falling asleep to the sound of the waves, sniffing the salty air, and enjoying the sea breeze in his fur.
1. Boyd's Key West Campground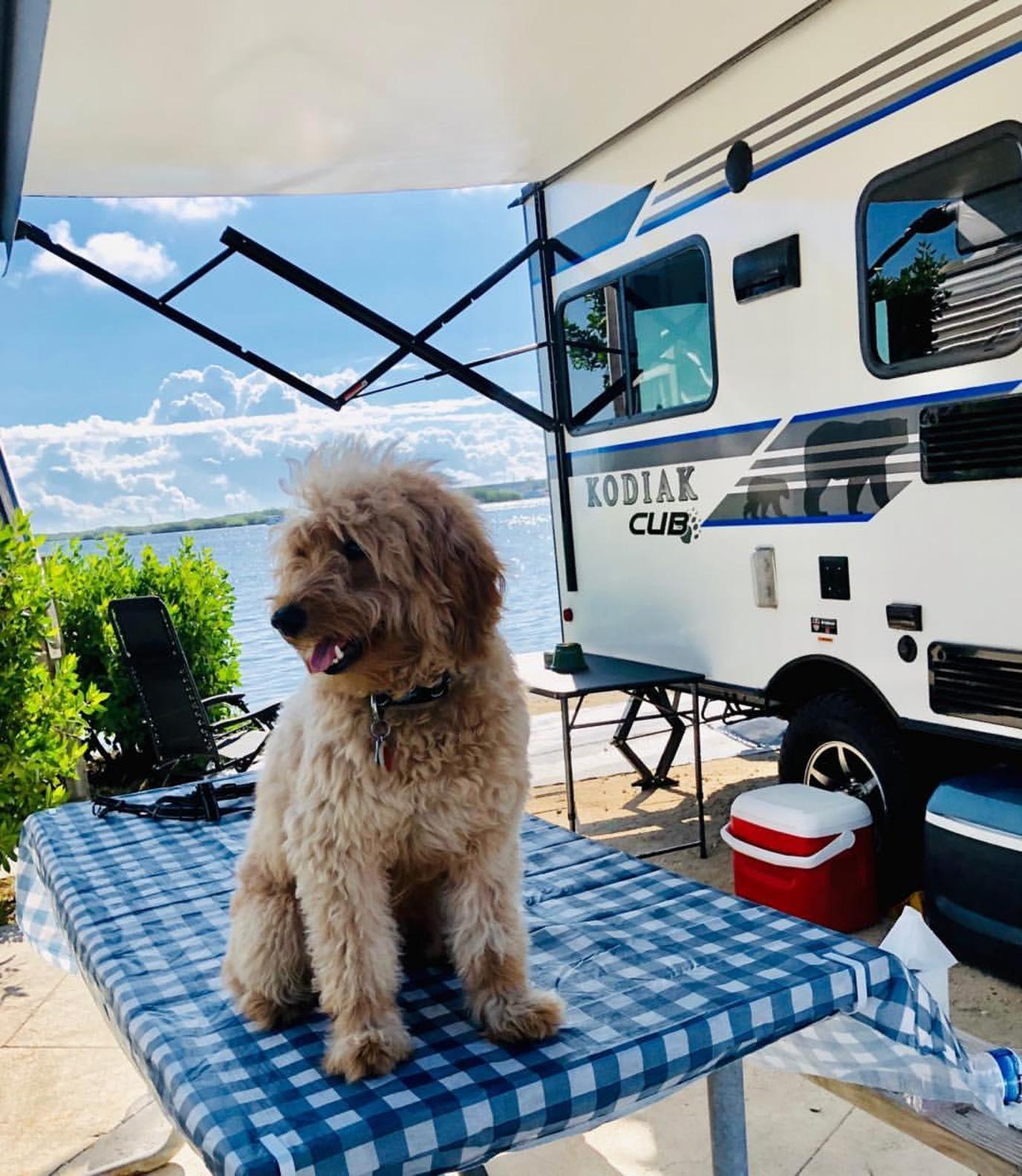 "Is it lunchtime yet?" – Photo by @obitheminidood
Spend a sunny day road tripping down US 1 with Fido and set up camp in an oceanfront site at Boyd's Key West Campground, located at Mile Marker 5. Whether you're in an RV, camper, or ready to pop the tent, there's a spot for you. This dog- and family-friendly oasis offers plenty of walking paths to take your pup for an early morning or evening stroll. Bring your own kayak or paddleboard, or rent one while you visit. Your pooch will enjoy a day on the smooth, clear water.
Boyd's Key West Campground plans to reopen in June. Rates start at $55 a night, with no additional pet fee for dogs.
2. South Padre Island KOA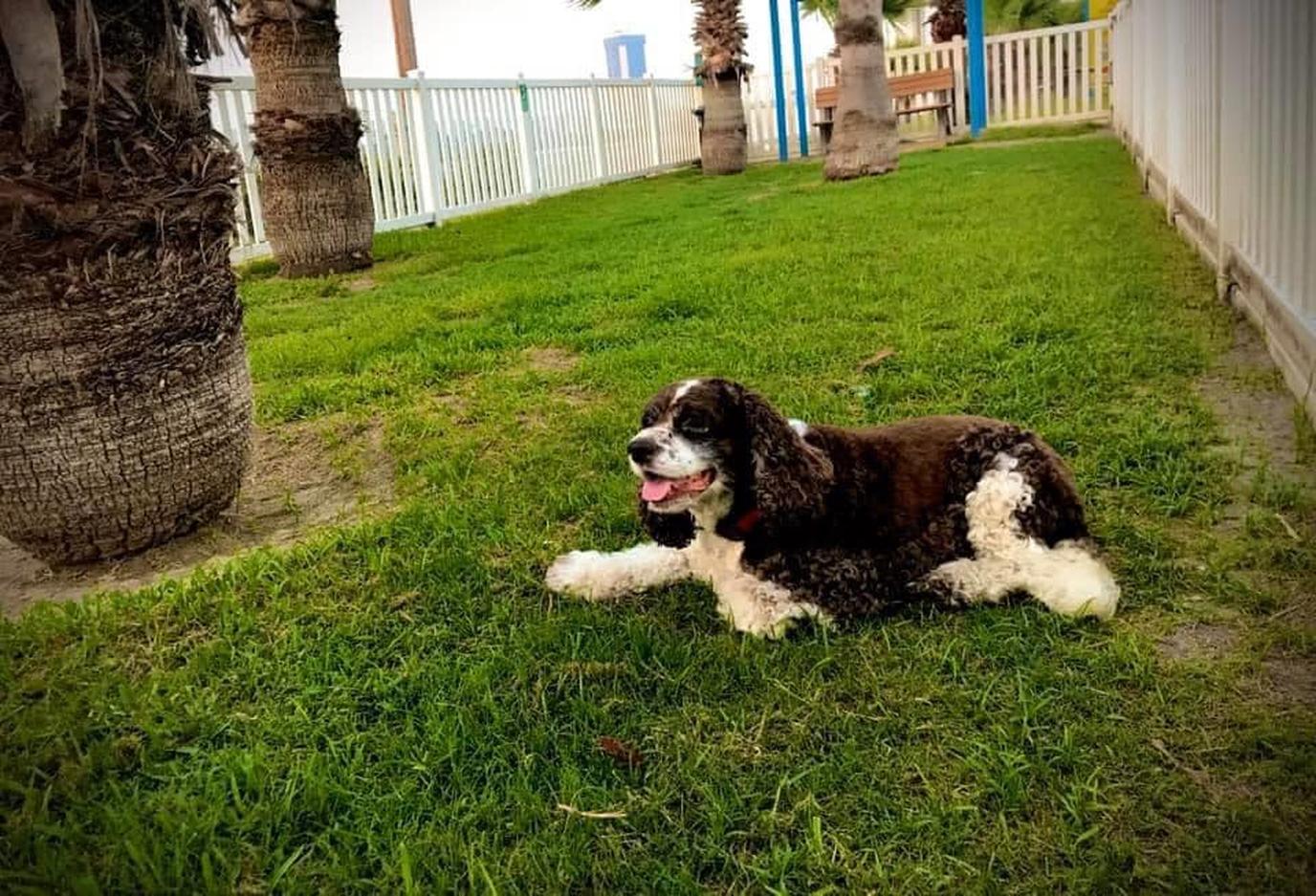 "All this is for me?" – Photo by Facebook.com/SouthPadreKOA
If camping on the Gulf Coast with Fido sounds fun, we know a "pawsome" spot where dogs and humans alike can relax in the warm gulf breeze. South Padre Island KOA is a dog's dream island getaway. Leashed dogs will love splashing in the waves of South Padre Island's beaches, exploring sand dunes and paddling the calm, clear water. Playful pups can also check out the campground's Kamp K9 Dog Park, and there are two dog walk areas with gorgeous views.
The South Padre Island KOA is now open, although some facilities remain temporarily closed. Rates start at $57 a night. There is no additional fee for four-legged campers in RVs or tents, but a $25 per pet fee is required for dogs staying in cabins.
3. Kalaloch Campground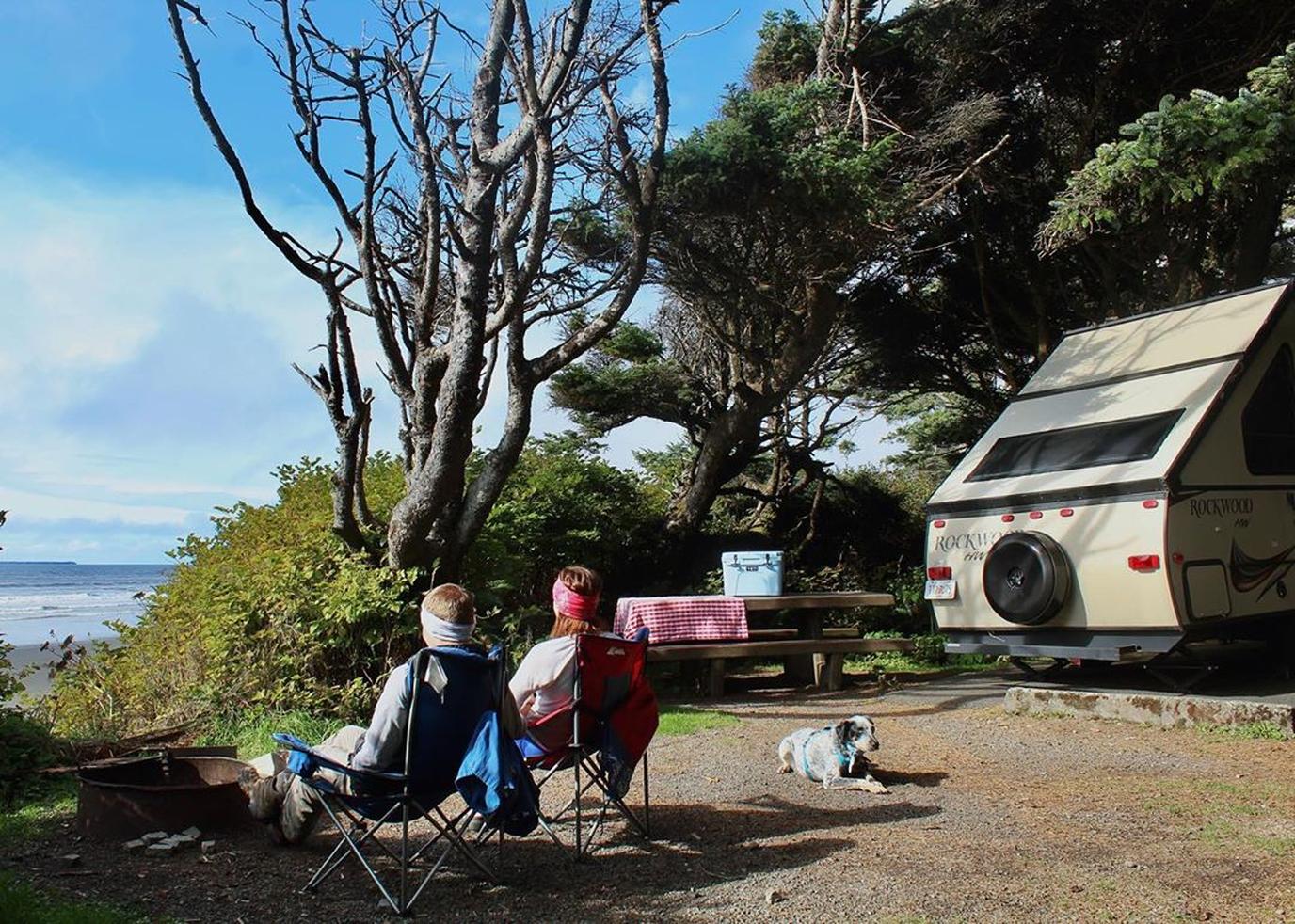 Olympic National Park on Washington's coastline is one of the most dog-friendly National Parks in the country. So it's only fitting it would be home to one of the most dog-friendly beachfront campgrounds, too. Kalaloch Campground sits on a bluff overlooking the Pacific Ocean. Book a site with a view and enjoy gazing up the coastline as the tide rolls in. Take a walk on dog-friendly Kalaloch Beach and Nature Trail, and stop by the Kalaloch Tree of Life for some photos with Fido under its amazing open root system. Keep your eyes open for Bald Eagles, gulls and other coastal birds.
Kalaloch Campground and Olympic National Park may reopen as soon as May 29. All information including the reopening of roads, trailheads, campgrounds and beaches will be posted online on the park's website. Rates start at $22 per night, and there is no additional fee for camping canines. Reservations are required during summer.
4. North Beach Camp Resort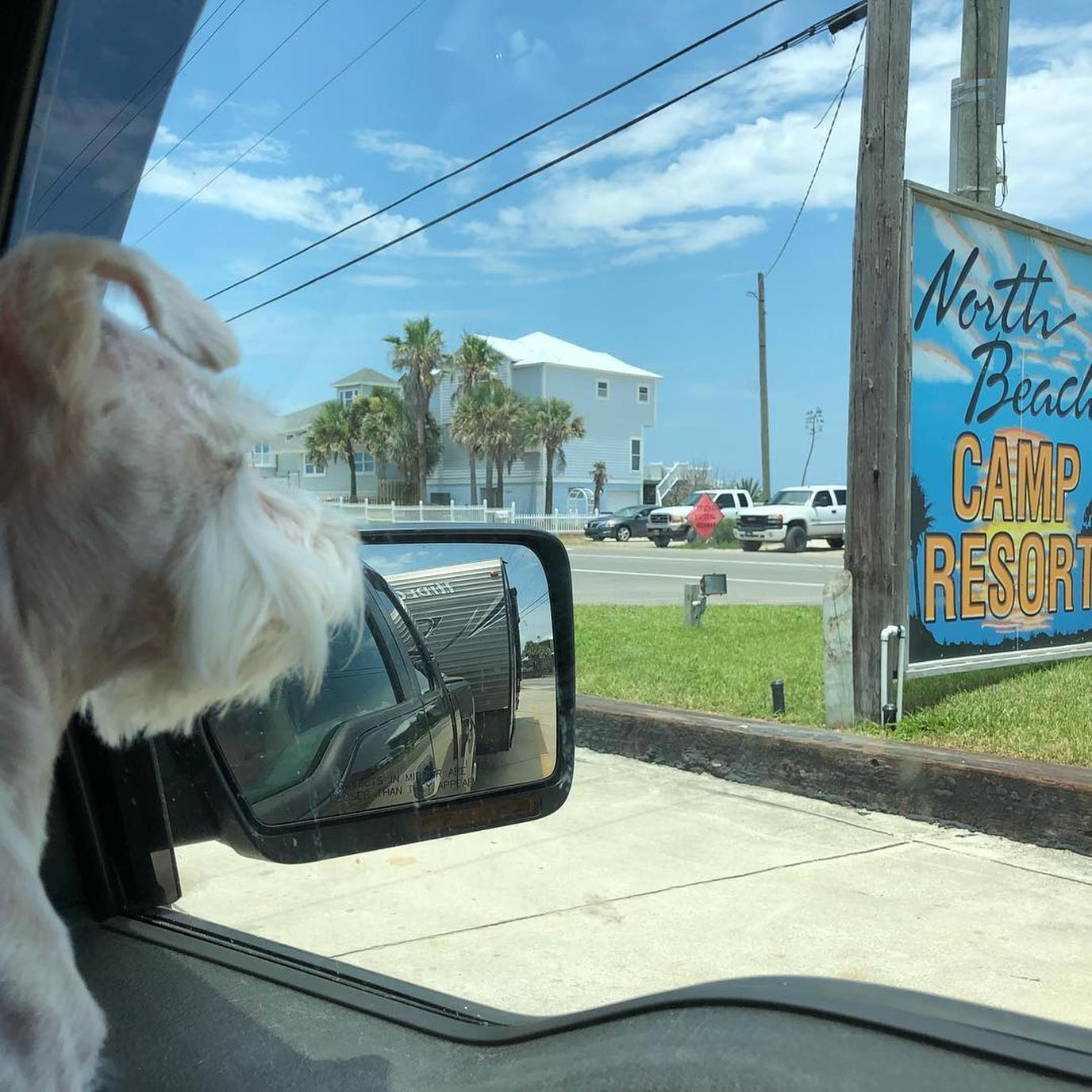 "Are we there yet? Are we there yet?" – Photo by @maleaguiriba
You won't want to miss a sunrise or a sunset at North Beach Camp Resort, located on a barrier island just off Florida's east coast. The dog-friendly campsites offer plenty of sunshine as well as areas shaded by live oaks and palmetto trees to keep your pup cool. Spend all day relaxing on the beach or explore nearby St. Augustine where you can keep your pooch young at the Fountain of Youth Archaeological Park. During your stay, take Fido out on the water in a kayak with a St. Augustine Eco Tours.
North Beach Camp Resort reopened at the beginning of May for summer camping. Rates start at $50 per night, and there is no additional fee for sandy-pawed pups.
5. Edisto Beach State Park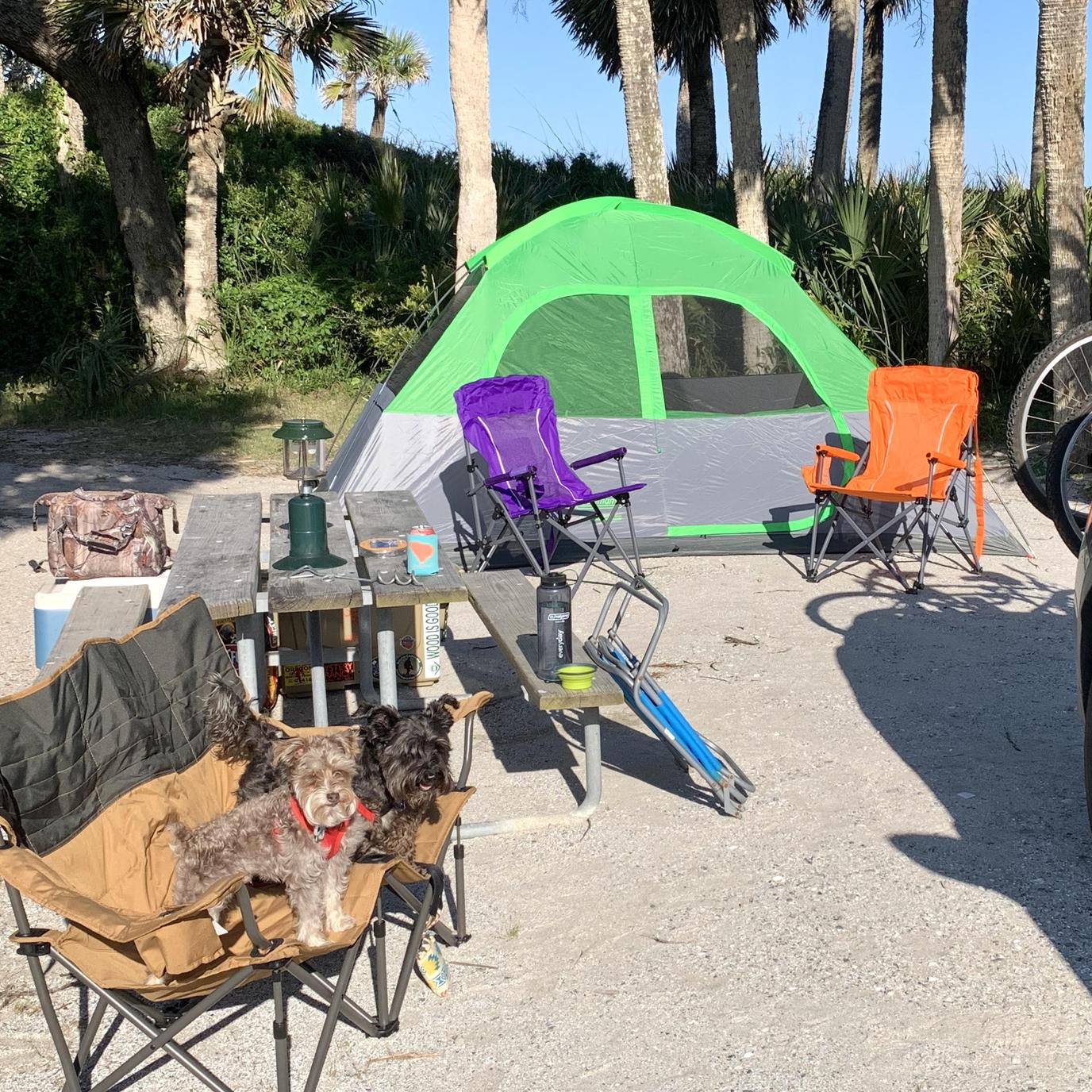 "We needed this." – Photo by @peabodyandlilguy
South Carolina is home to four beautiful oceanfront state parks, each welcoming furry campers. However, Edisto Beach State Park Campground takes the top spot when it comes to fun for Fido. Spend the day digging in the sand or splashing in the waves, or stroll along 4 miles of interpretive trails winding through Live Oaks with Spanish moss and Palmetto trees along the marsh. You may spot wildlife like white-tailed deer, ospreys and even alligators, so keep your pup on a leash at all times. You can even take your canine on a cruise through the Edisto waterways with Botany Bay Ecotours. Before you settle in for the night, take a nighttime stroll along the moonlit beach. Just remember to keep all lights out for nesting Loggerhead sea turtles!
Edisto Beach State Park opened at the beginning of May for camping. Rates start at $60 a night, and well-behaved dogs are welcome for no additional fee. Advance reservations are recommended.
6. Sagadahoc Bay Campground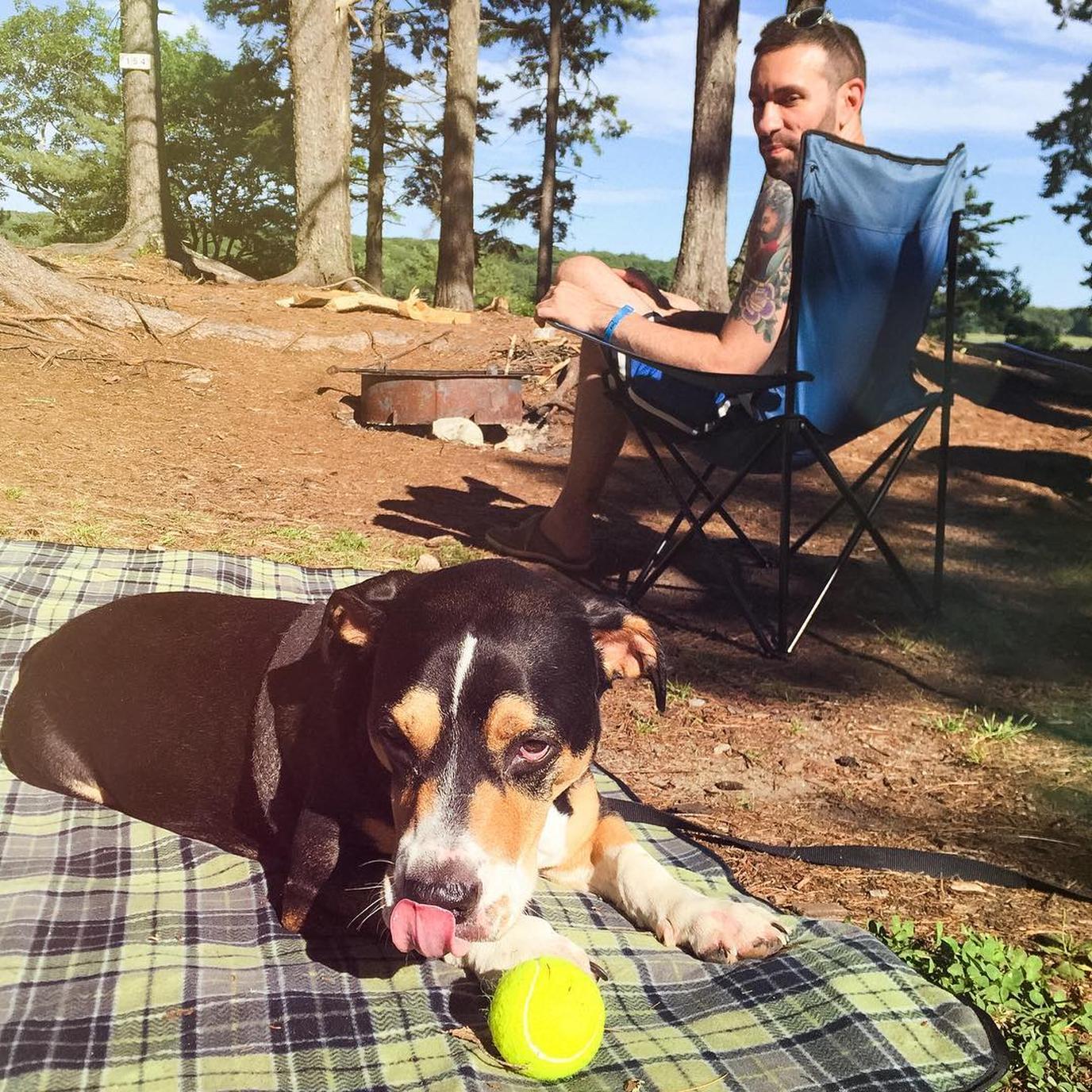 "Who needs the beach when you have a tennis ball?" – Photo by @lowghun
Put your paws in the water, fish, or dig for clams at the dog-friendly beachfront campsites of Sagadahoc Bay Campground. There are 48 campsites and four cottages that welcome pups. Choose a pet-friendly spot on the beach and enjoy direct access to the ocean. Fido will love running on the 1.5 miles of beach during low tide, and kayaking and paddleboarding are an adventure when the tide is high. There's no need to worry about dinner plans. Maine "lobstahs" can be delivered directly to you, either already prepared or ready for the pot.
Sagadahoc Bay Campground will open July 1, 2020. Rates start at $39 per night with no pet fees for two pets per campsite. Additional pets may be permitted with campground approval for an additional fee of $5 per pet, per night. Pets are also allowed in rental cottages for an additional fee of $5 per pet, per night plus a $100 refundable security deposit.
7. Kirk Creek Campground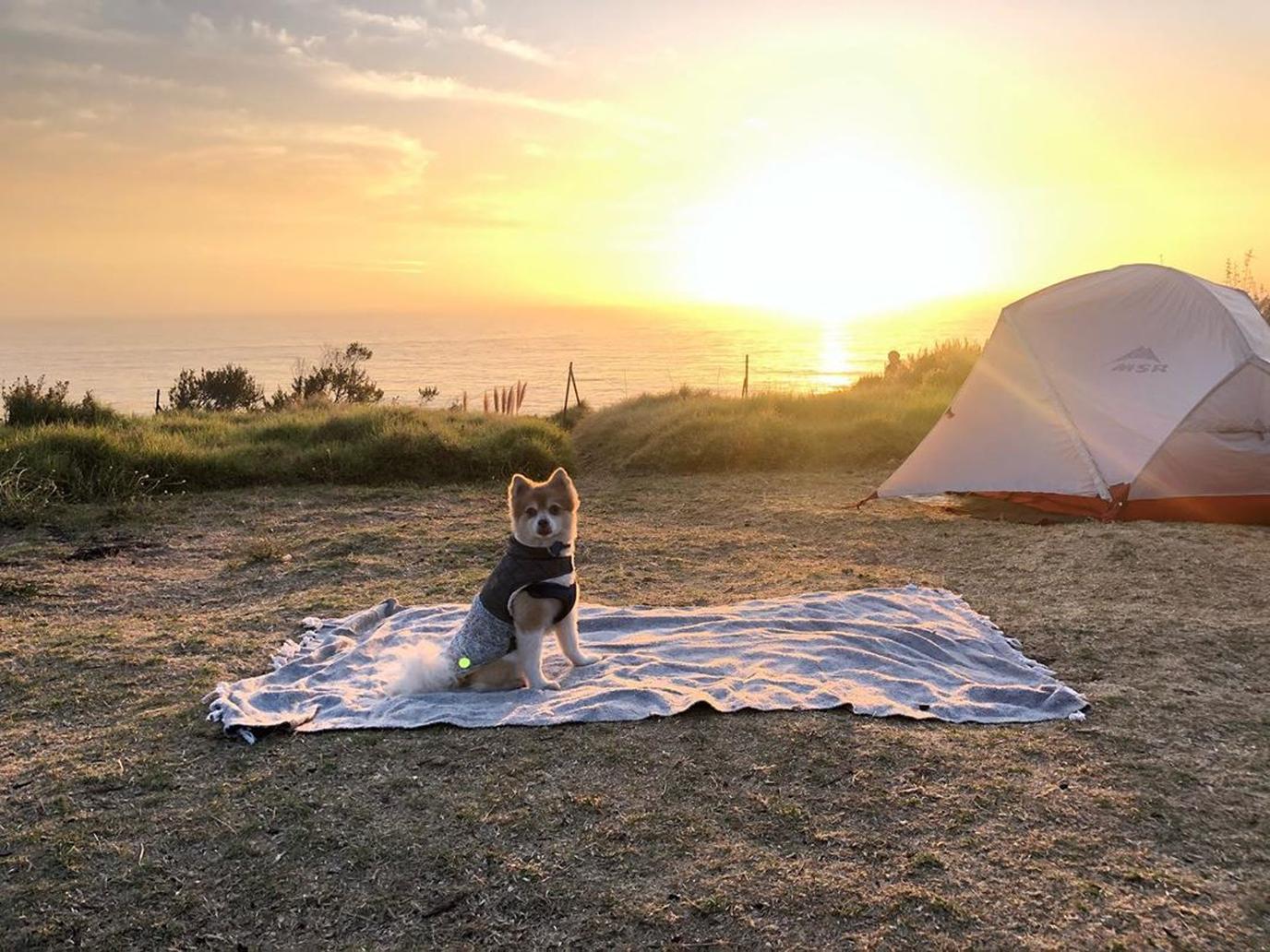 "This is my idea of social distancing!" – Photo by @eligh_the_dude
Take a leisurely drive down the Pacific Coast Highway and set up camp at Kirk Creek Campground in Big Sur. Every site, whether tent or RV, boasts an incredible view of the Pacific Ocean. With a camping permit, you'll be able to fish, surf, or bury your paws in the sand at Sand Dollar Beach, and explore the mossy rock formations of Pfeiffer Beach. Lucky campers might even spot migrating whales. There are also 323 miles of trails to explore in Los Padres National Forest. While there are no hook-ups, each campsite includes a fire ring and grill, so you can enjoy an evening dinner around the campfire while listening to the waves crash along the rocky shoreline.
Kirk Creek Campground will reopen in mid-May 2020. Camping fees are $35 for a family of 6 and one vehicle. For each additional person up to 8 people, there is a $10 fee, and $10 for a second vehicle. Reservations are required three or more days in advance.
8. Assateague National Seashore Campground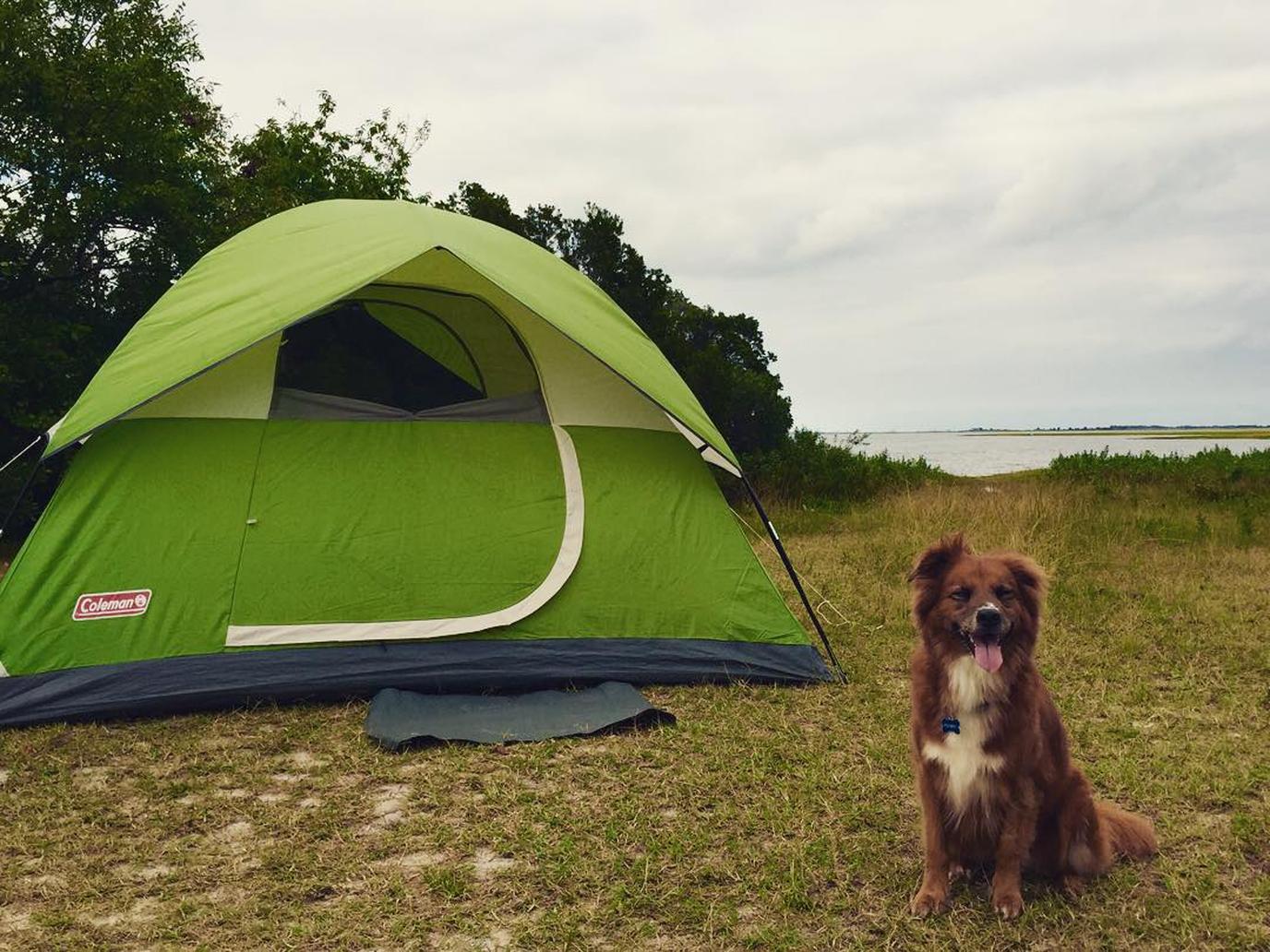 "I heard there are some ponies here I can make friends with." – Photo by @jenwspack
Assateague National Seashore Campground allows you and your furry family members to experience what it's like to live on a barrier island. Dogs are only permitted on the Maryland side of the park and not allowed in the lifeguard patrolled areas of the beach. However, there is plenty of pet-friendly sandy coastline for leashed pups to explore. Fido might even spot wild ponies and other animals along the beach. Just make sure he keeps a safe distance and doesn't harass any wildlife. For a toasty warm evening, book one of three "open fire" sites and cuddle with your pooch while making s'mores.
Assateague National Seashore Campground has not posted a reopening date but should be in operation by the beginning of summer. Check for updates on the park website. Rates start at $16 a night, and there is an additional $15 park entrance fee. Dogs are welcome for no additional charge. Reservations are required during peak season.
This post from BringFido originally appeared as Summer Calls at These Eight Dog-Friendly Beachfront Campgrounds.