Sunshine is the best medicine, and there's nowhere better to enjoy it than the beach. Pups with itchy feet across the country are leaping at the chance to get away from it all, hit the reset button and let the ocean breeze blow the cobwebs away. Stuff Fido's backpack full of essentials and head to the coast for a vacation at one of BringFido's most "pup-ular" beachfront waterfront rentals this season.
1. Tipsy Turtle
Beachside? Poolside? How about both? – Photo by Vrbo.com
The Gulf Coast is lined with exceptional stretches of sand, but there's one destination that keeps sun worshippers flocking back for more. Grab your beach gear and set sail for Gulf Shores in Alabama. Tipsy Turtle, which sleeps 10 in comfort right on the beach, is just a short walk away from Gulf State Park. Explore over 25 miles of pet-friendly pathways through six different ecosystems at the park's Hugh S. Branyon Backcountry Trail, then come back home to relax by the pool or hang out on the balcony and listen to the sounds of the ocean.
2. FantaSea Beach House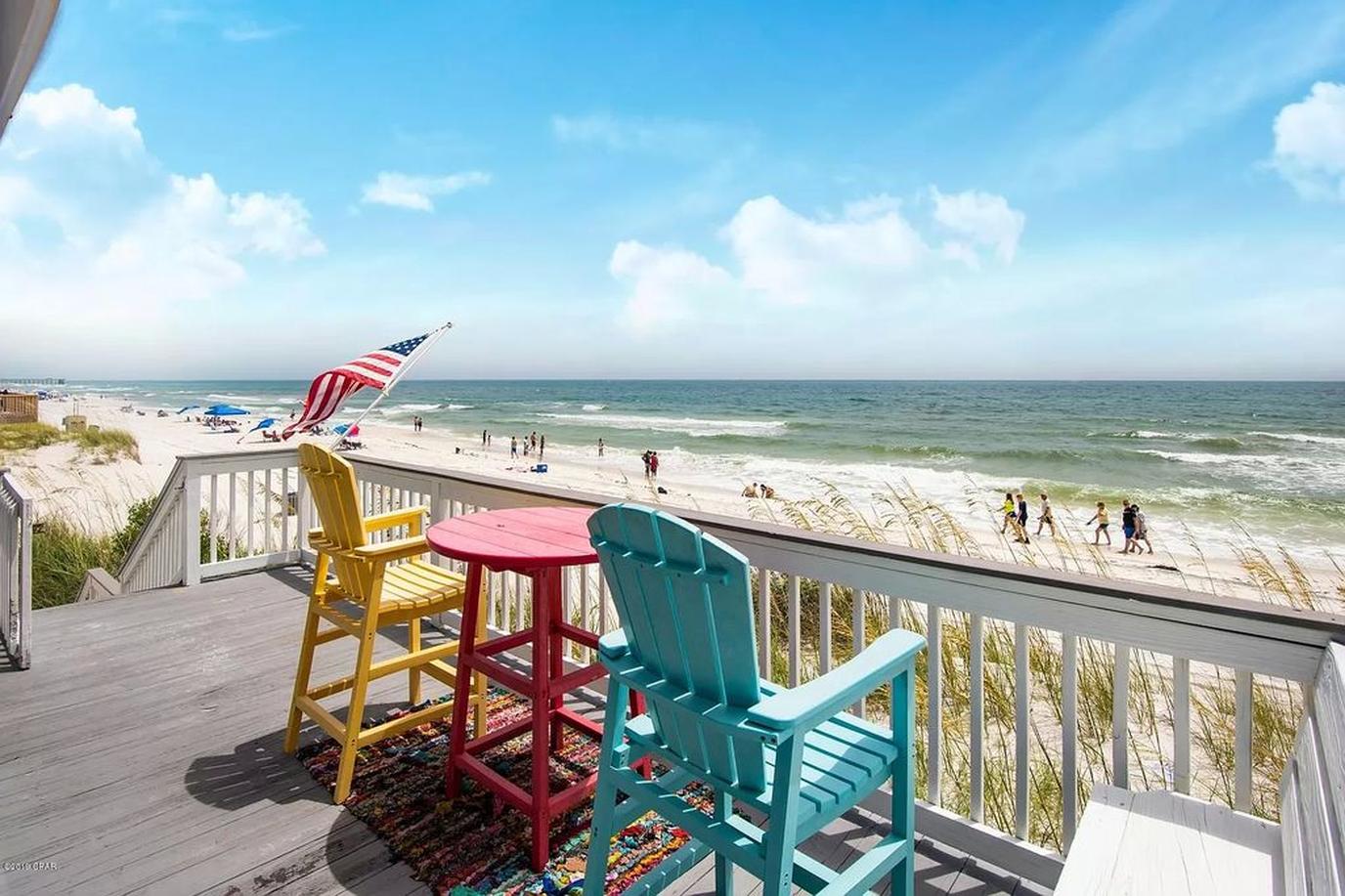 Fly the flag for beach vacations! – Photo by Vrbo.com
Sun, sand and sea make up your backyard at FantaSea Beach House in Panama City Beach. Relax and enjoy all three on the delightful gated deck, which allows Fido to sunbathe without his stifling leash. The adjacent white sands don't allow four-legged beach bums, but you'll find a place for your pooch to play at nearby Dog Beach at Pier Park. If looking at the ocean isn't enough, pups are welcome to join a Dolphin and Snorkel Tour to get up close and personal with the local porpoise population.
3. Ocean Breeze Condo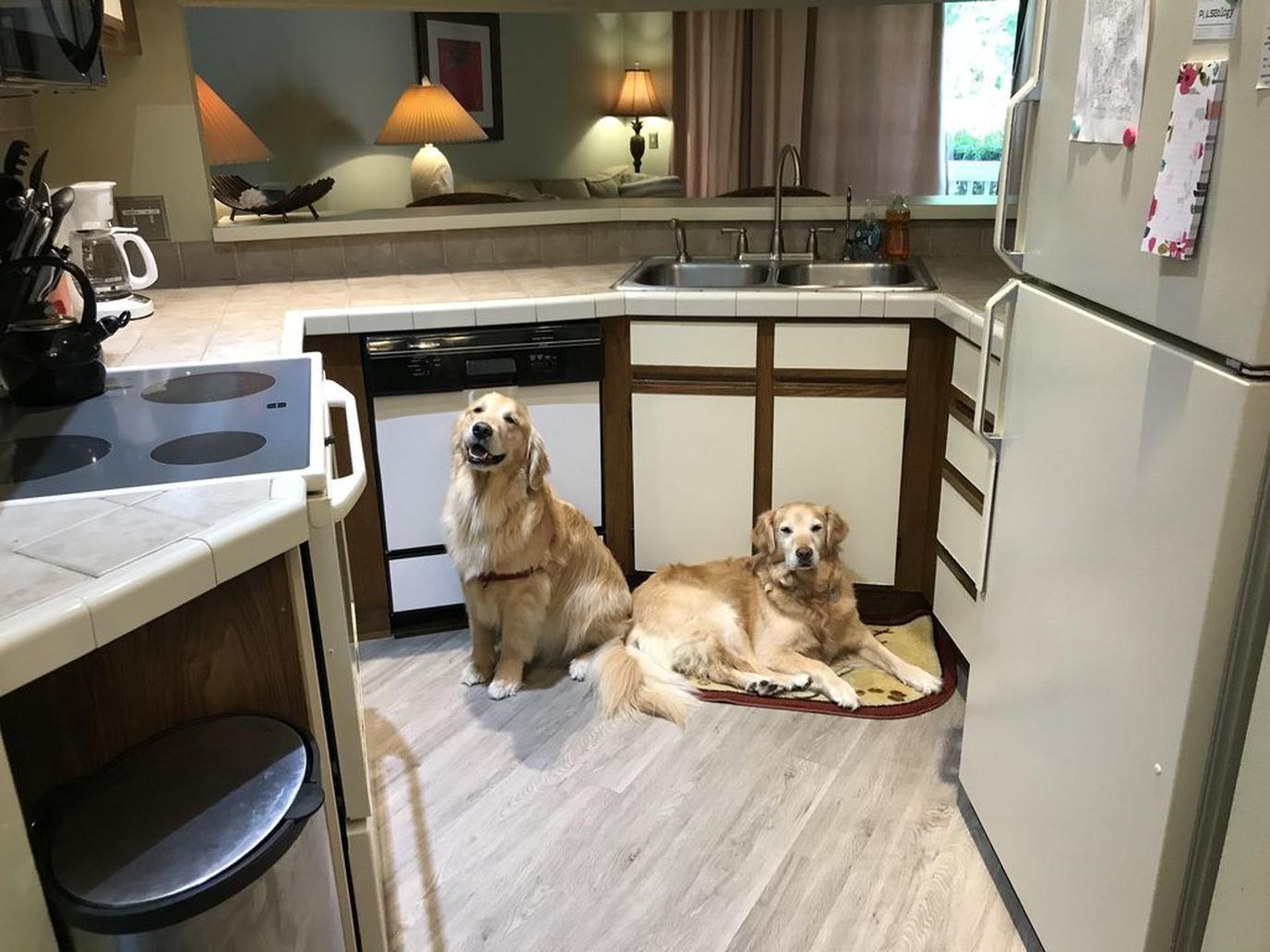 If you cook, we'll do the washing up! – Photo by Vrbo.com
Dogs are welcomed with open arms at Ocean Breeze Condo on Hilton Head Island. This comfortable home is within walking distance of 12 miles of pristine, pet-friendly beaches. Wander together on the sand year-round, but pay attention to restrictions from 10 a.m. to 5 p.m. during summer months. Back at the condo, Fido can make use of the grassy area and help you plan your next day's adventures around the island.
4. Coastal Cottage Condo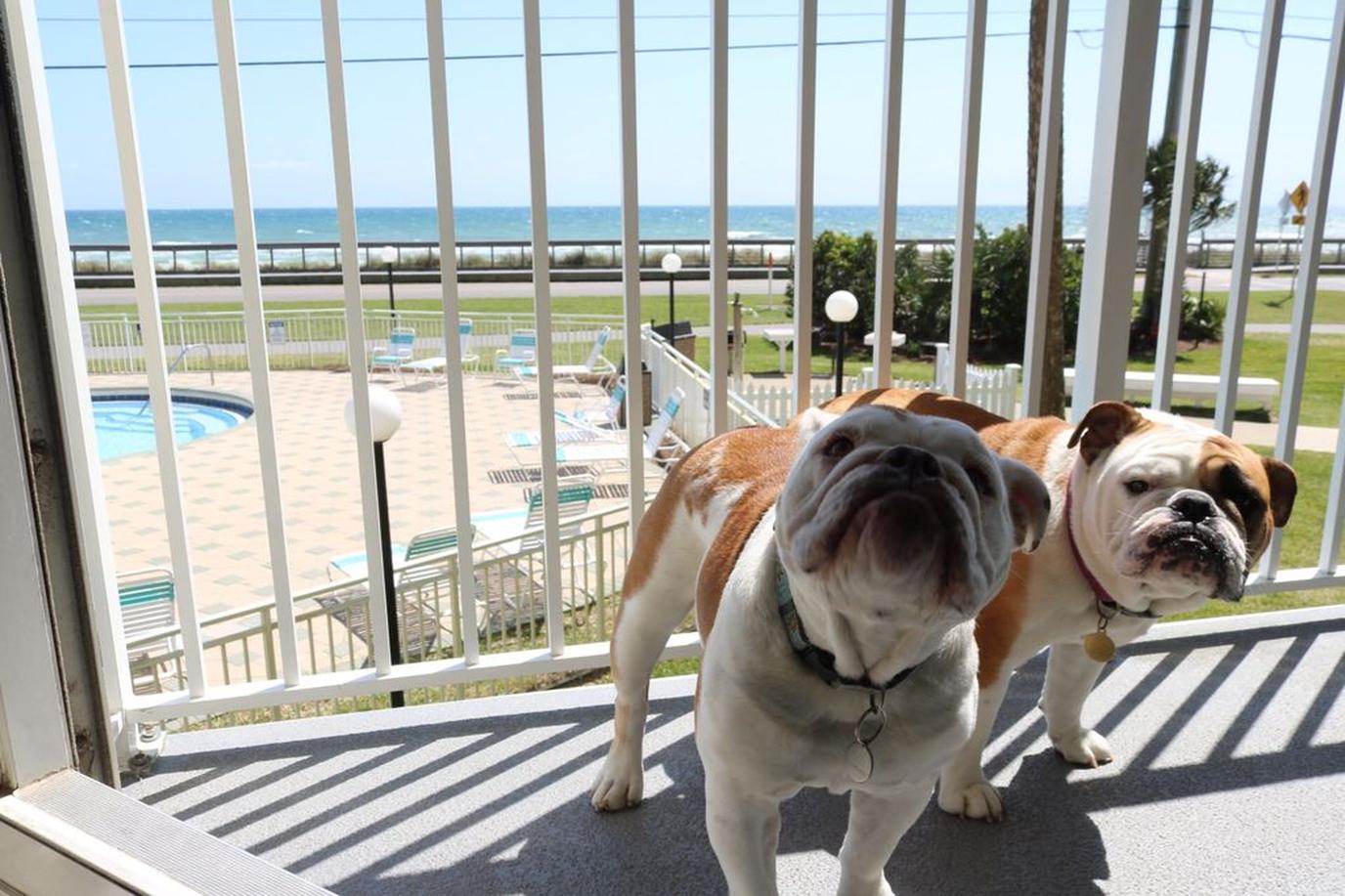 "We promise we're happier than we look." – Photo by Vrbo.com
Bring Fido to Miramar Beach for a vacation to remember on Florida's famed Emerald Coast. Reserve a stay at this sought-after Coastal Cottage Condo, where you can hang with your hound on the balcony overlooking the Gulf Coast. The classy interior design features recent upgrades, and the spacious accommodations can sleep up to six people.
5. Bayfront Dog-Friendly Home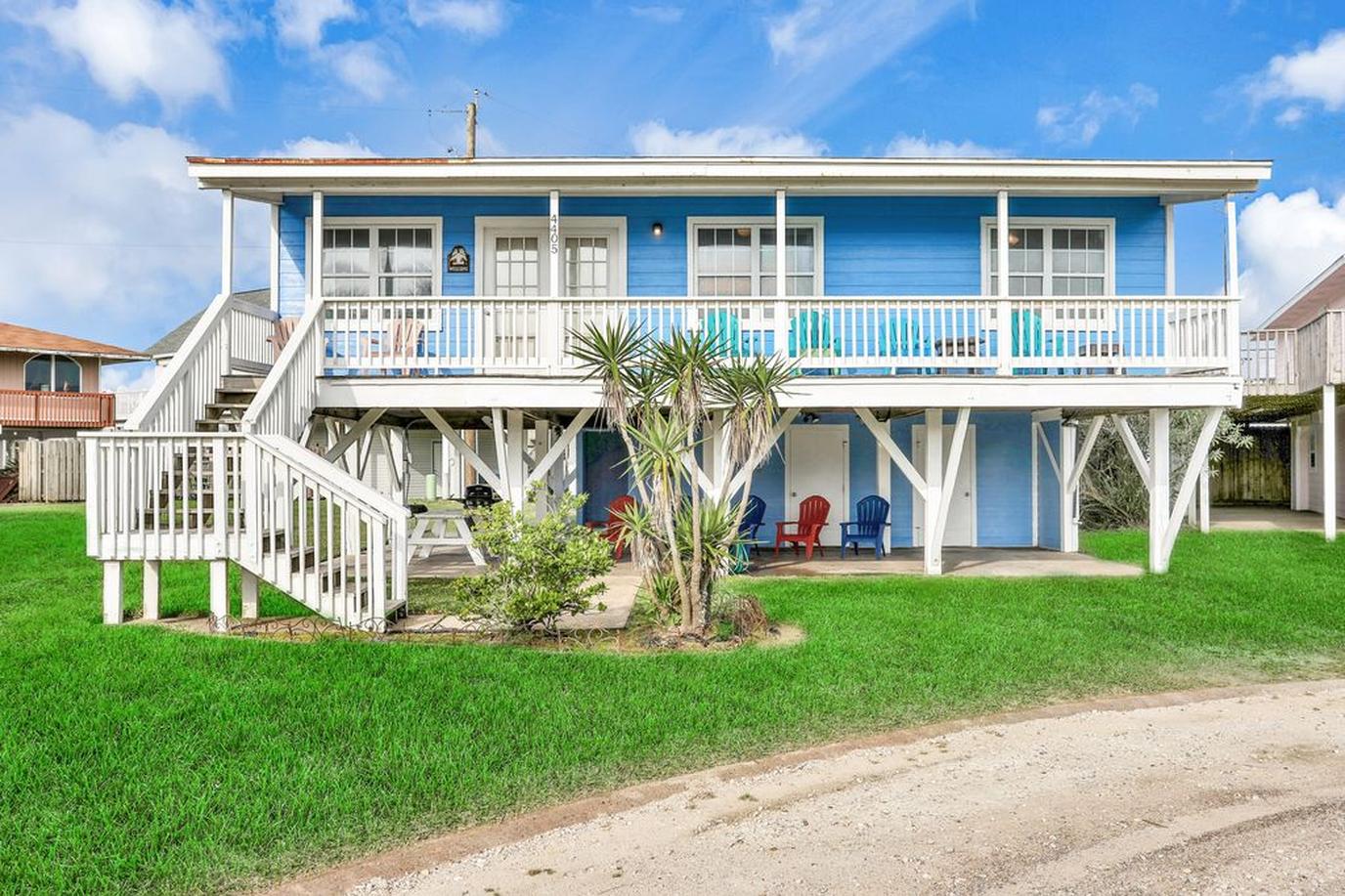 Where does the sky start and the house end? – Photo by Vrbo.com
Fido will forget all about the dog park when he sees the beach and blue skies beyond the back door of this bright bayfront dog-friendly home in Galveston. Salty sea dogs can launch off the dock and paddleboard in peace far from the crowds, or play in the sand at dog-friendly Stewart Beach Park.
6. A-Frame on the Beach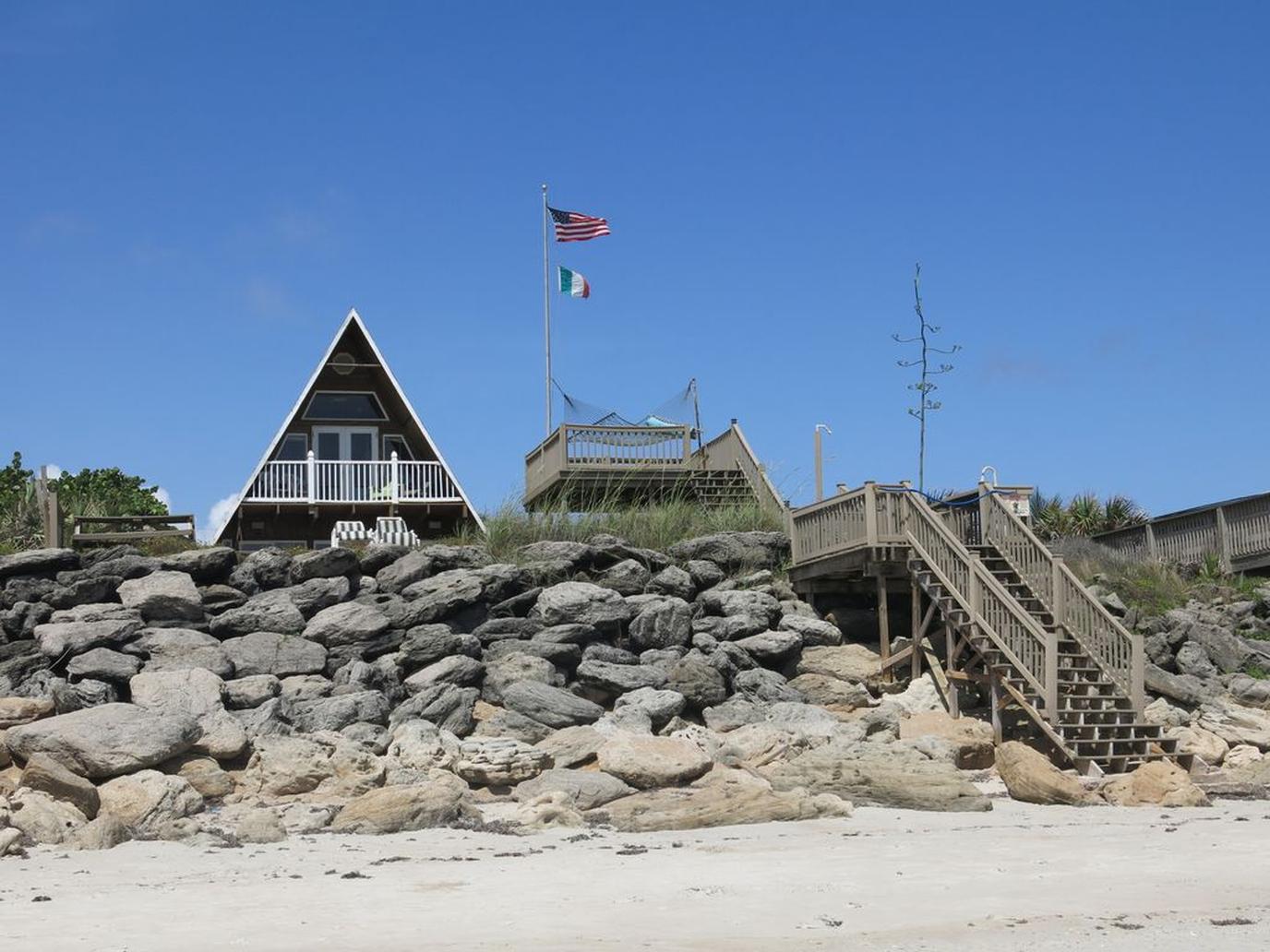 This house receives an A grade! – Photo by Vrbo.com
Make your next vacation A-mazing with a stay at the most popular beachfront rental in New Smyrna Beach. This beautiful A-frame on the beach has a sunken hot tub for humans to chill in and two separate decks, including one for napping in a hammock while being rocked by the ocean breeze. During the day, walk with your dog on the boardwalks and nature trails at Smyrna Dunes Park and stop for supplies at New Smyrna Beach Farmers Market at Norwood's on the way home.
7. Front Row View of Lake Erie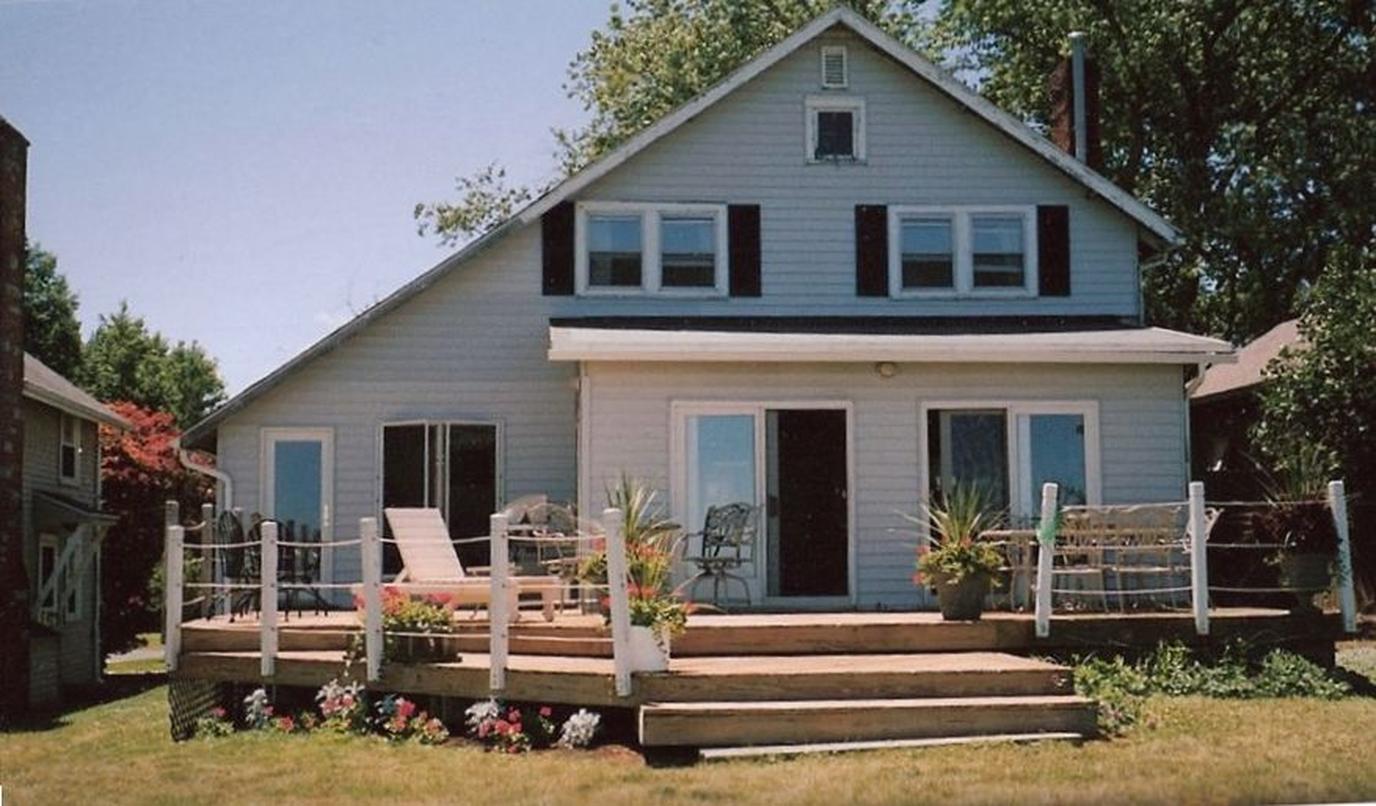 Dine out with your dog on the deck. – Photo by Vrbo.com
If Fido's looking for a front row view of Lake Erie, this rental is for him. The owners don't just allow dogs to stay, they love four-legged guests. The large two-tiered wrap-around deck is the ideal setting to enjoy breathtaking sunsets over Lake Erie. You and your pooch can get a taste for the lake at Nickel Plate Beach.
8. Beautiful Beach Home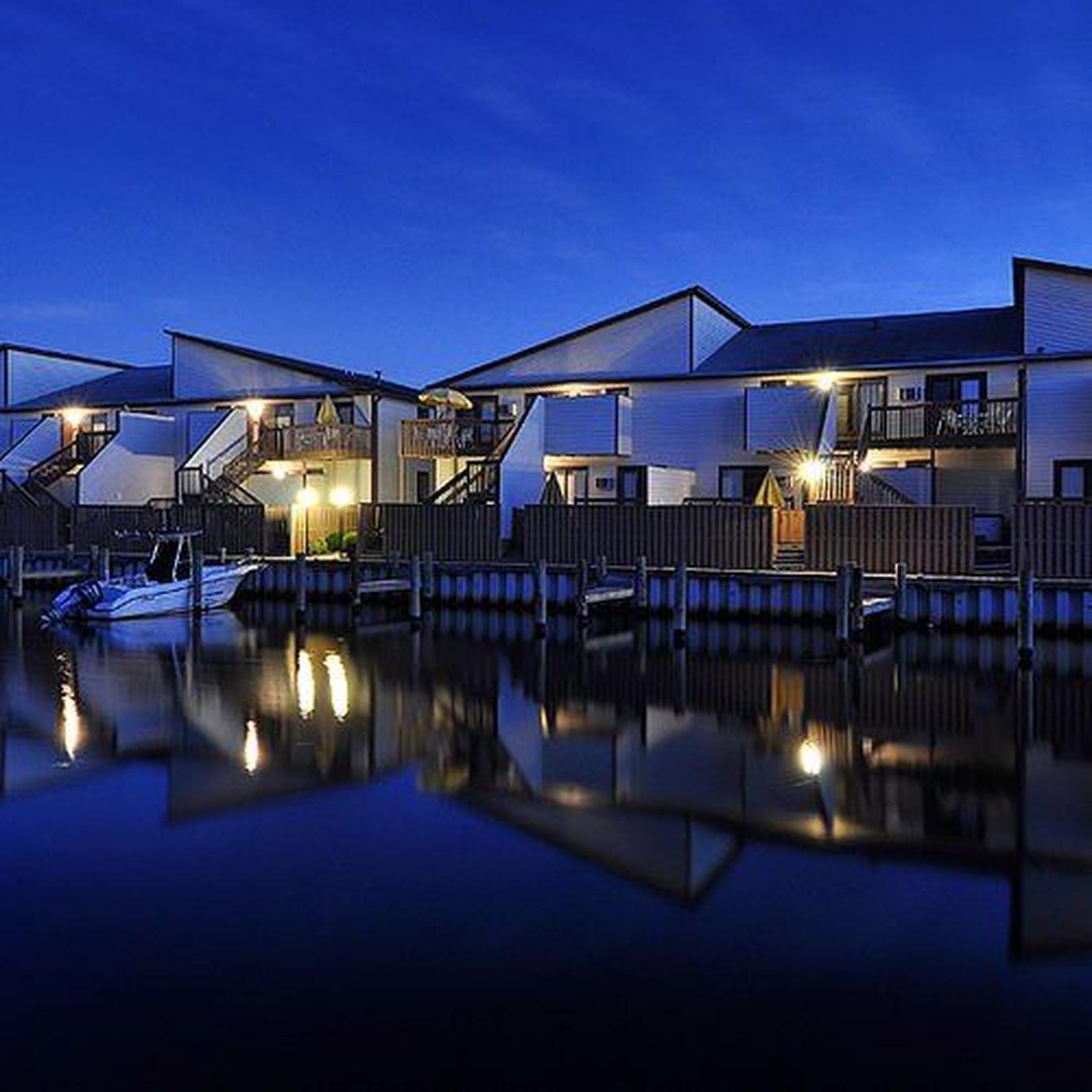 Take the plunge! – Photo by Vrbo.com
Located just minutes from Maryland's coastline in Ocean City, this beautiful beach home has everything you need for a getaway with your pooch. The gated courtyard allows her to have a sniff around and a late-night pee break without you watching her every move from the other end of the leash. If she wants even more freedom, take her on a day trip to nearby Ocean City Dog Playground.
9. Skaneateles Lakefront Cottage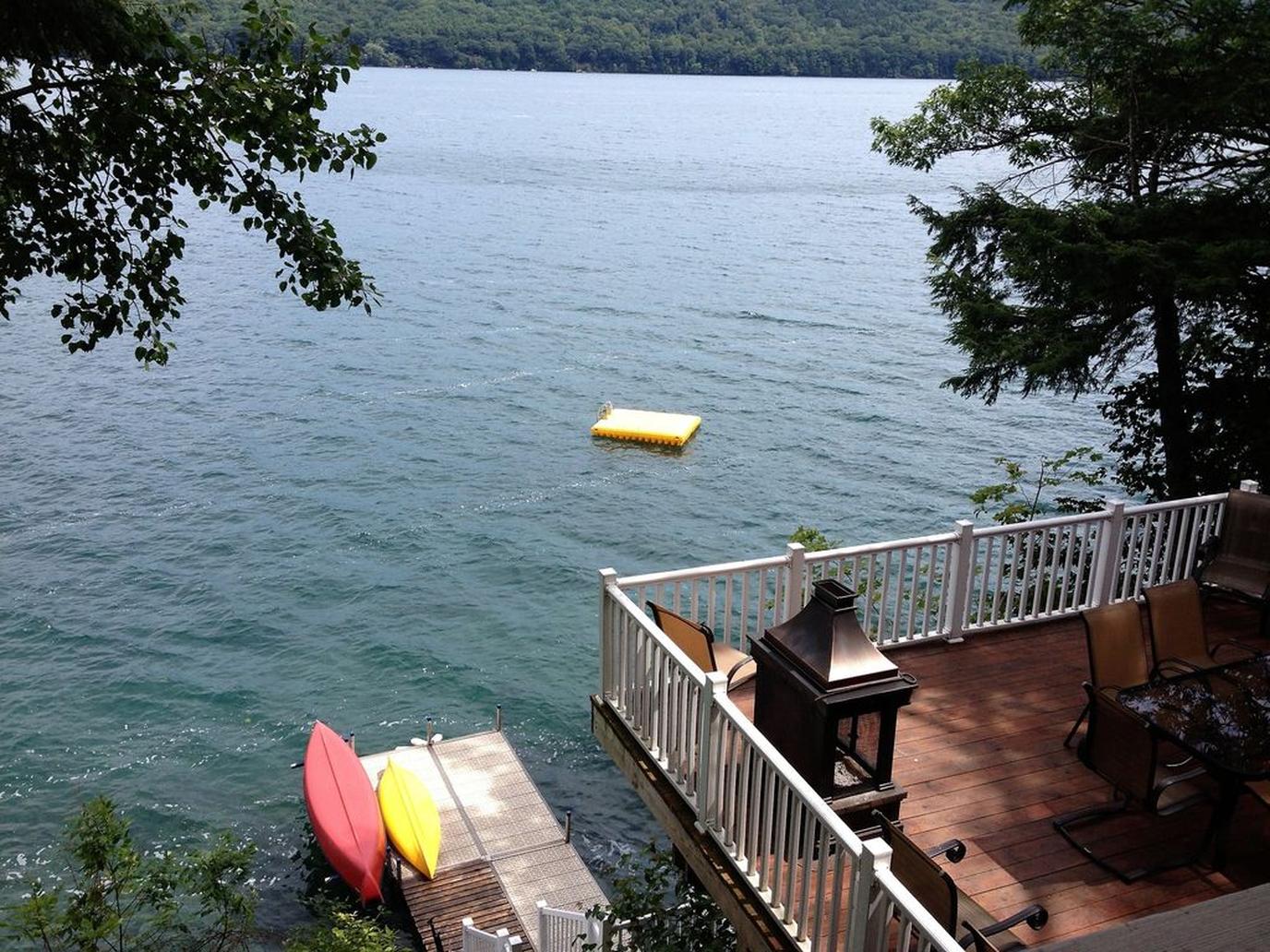 Everything a water dog needs. – Photo by Vrbo.com
Bring your presidential pup to Moravia, birthplace of Millard Fillmore, the 13th president of the United States. Discover why anglers, hikers and water lovers come to the area with a stay at the most popular pet-friendly rental in town, Skaneateles Lakefront Cottage. Dogs are invited to strap into their life jackets and float on the raft or canoe that come with the property, or go hiking in the spectacular backcountry of Buttermilk Falls State Park in nearby Ithaca.
10. Lake Waterfront Peace and Tranquility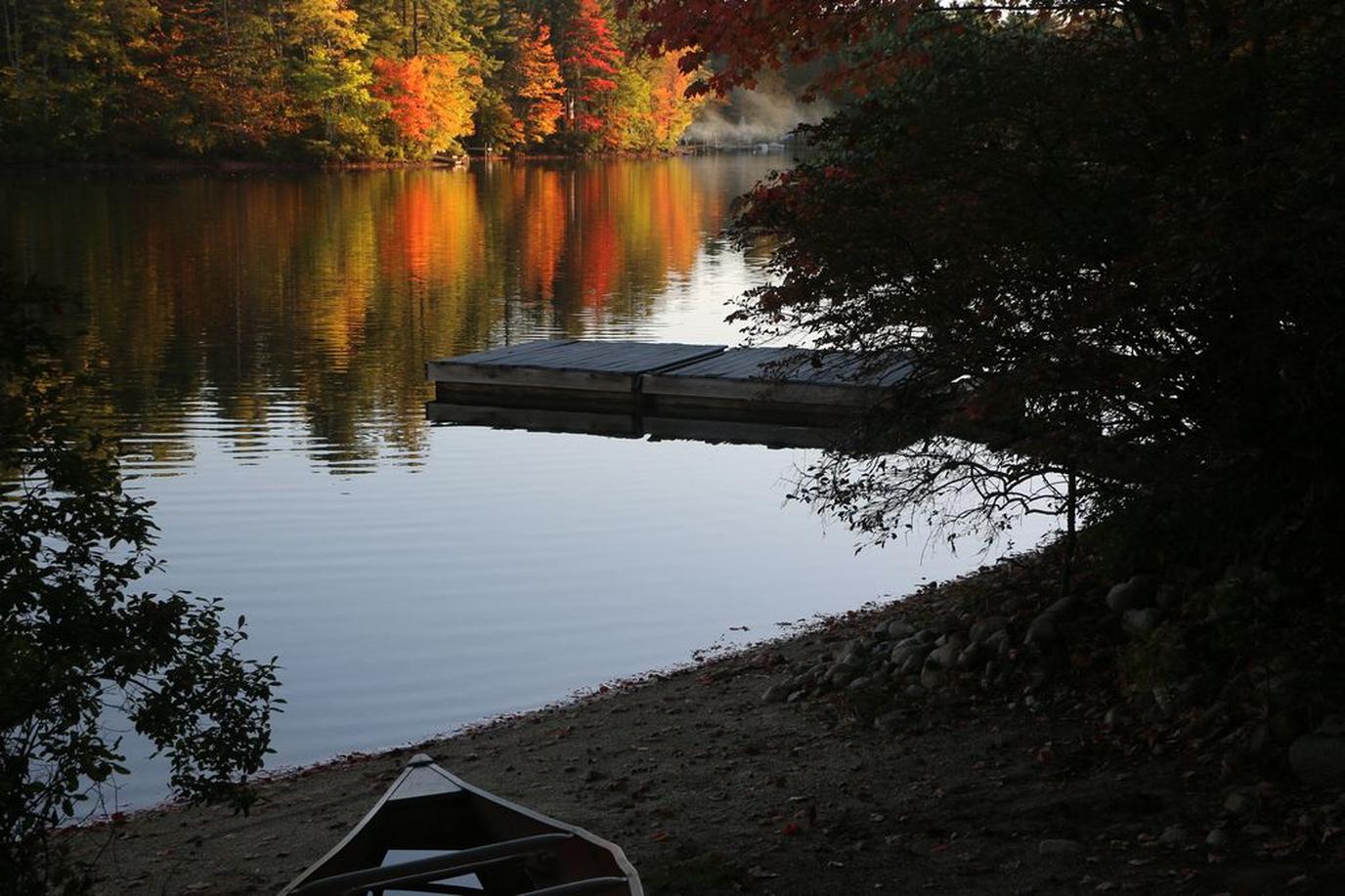 Fido, it's just a dock dive away. – Photo by Vrbo.com
Four-legged holiday makers in search of a slice of solitude will find lake waterfront peace and tranquility at this East Wakefield property. Outbound hounds can dive from the dock, float away on a raft and get sandy paws on their own private beach in this New England gem. Keen canine hikers should also pay a visit to White Mountains National Forest while they're in the area.
This post from BringFido originally appeared as The 10 Most Popular Pet-Friendly Beachfront Rentals This Summer.