Welcome to the United States of America, where Fido can dream big. He'll discover cities that welcome him from coast to coast and new experiences in every state, but some destinations stand out from the pack in the "Land of Paw-portunity." From their delicious restaurants with unique dog menus to their off-leash play areas etched into the great American landscape, our favorite pet-friendly cities are a must-visit for all four-legged travelers.
1. Portland, OR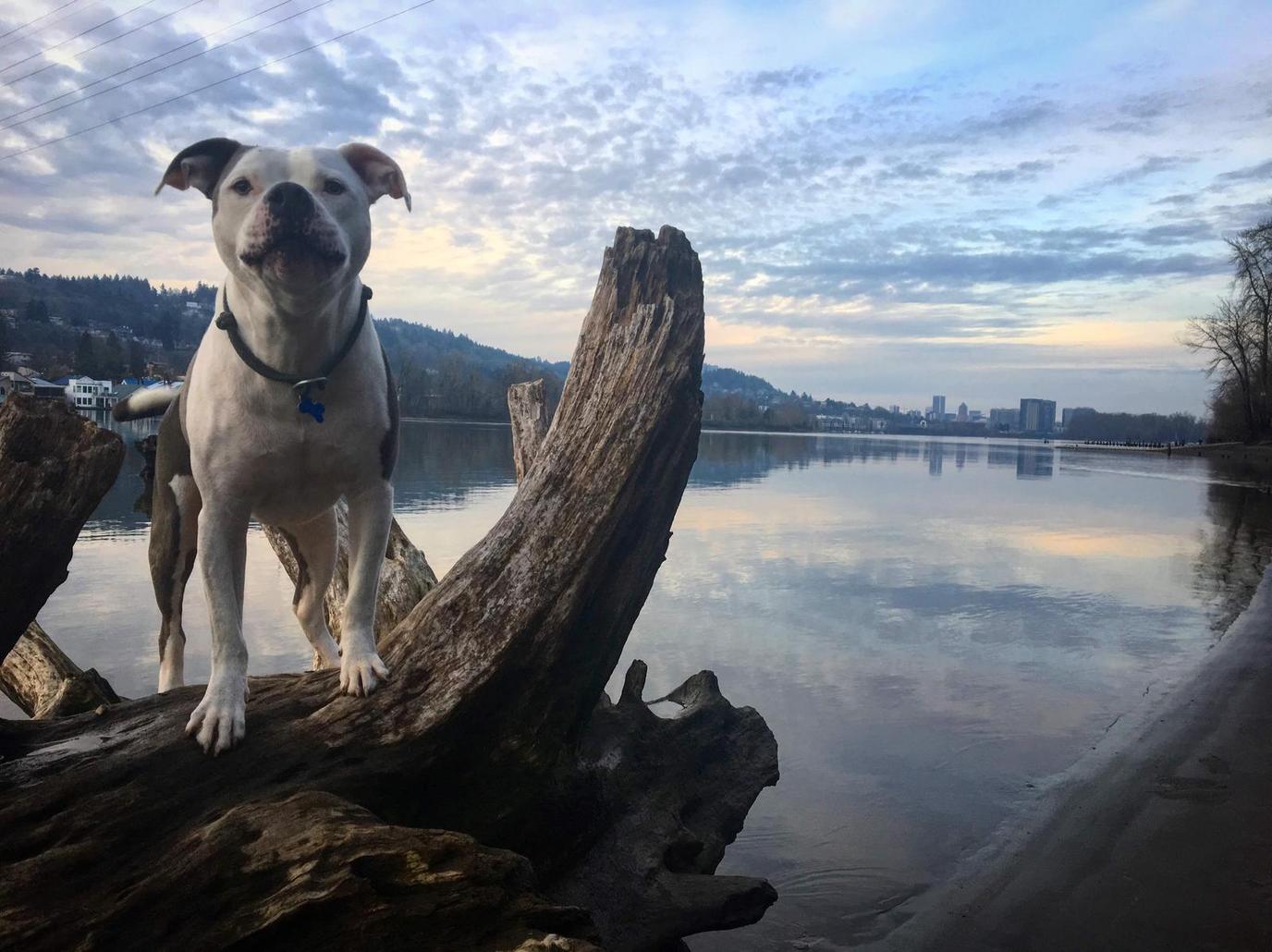 "One park down, 32 left to go!" – Photo by Roshelle
Portland has more dog parks per capita than any other city in the U.S., so you know "Paw-tlandians" are proud of their city's pet-friendly status. Sellwood Riverfront Park is popular with canines who love water and getting sandy paws. Dogs who are more at home on the trails will find many options around the city. Forest Park is full of winding paths for leashed pups to enjoy, but the more adventurous outdoor lovers should fetch a map for Wildwood Trail. This moderate pathway spans 30 miles and will take a couple of days to complete. For more leisurely walks, there's the vibrant and captivating International Rose Test Garden, home to 10,000 rose bushes. When it's mealtime, stroll over to Tin Shed Garden Cafe, which boasts a dog menu featuring chicken, ground beef or pork mixed with rice or sweet potatoes, and peanut butter banana ice cream for dessert.
Turn up the heat at Dotty the House in SE Portland. During your stay, Fido can play in the fenced area while you sweat it out in the sauna or hot tub.
2. Asheville, NC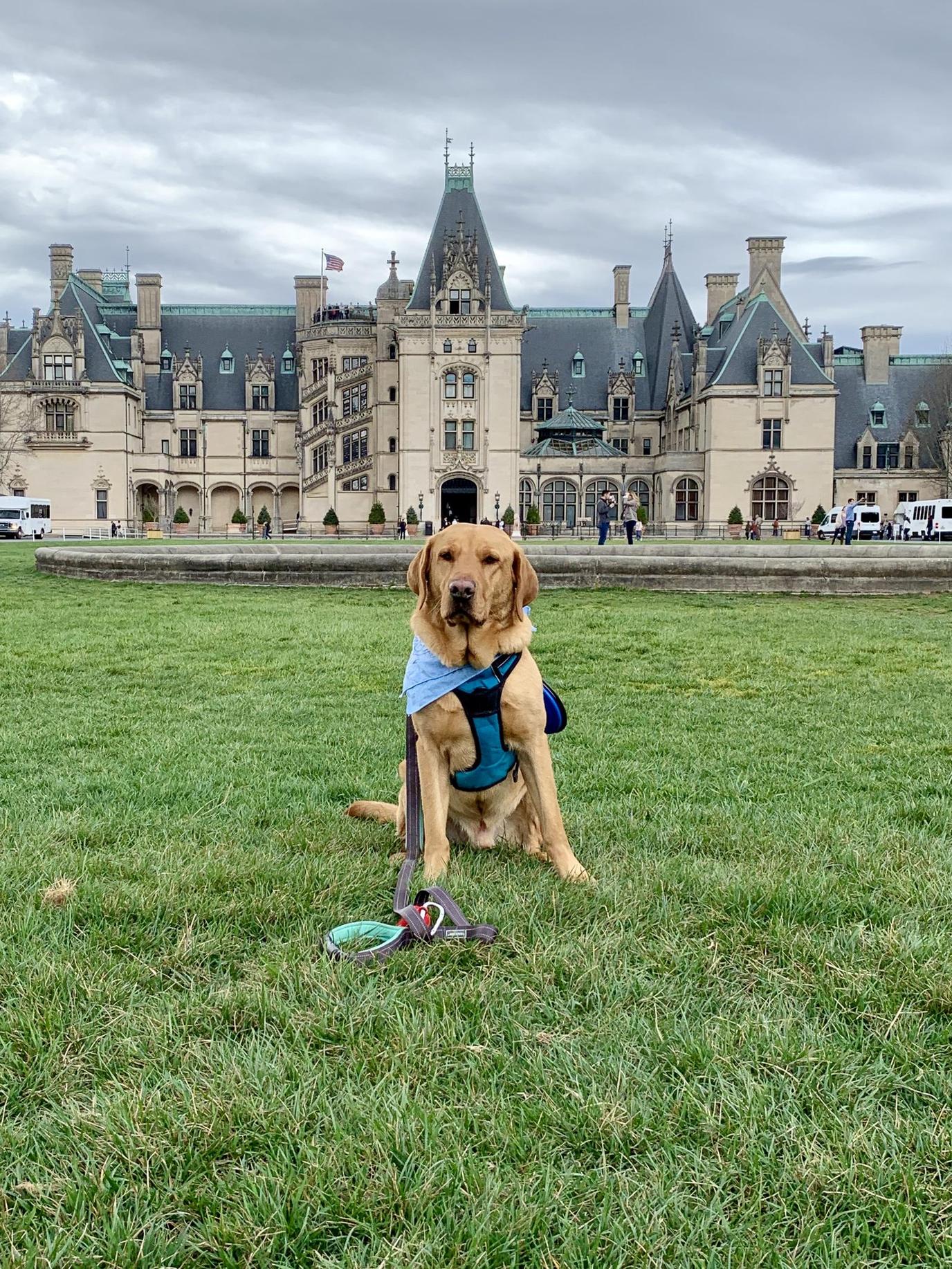 "Biltmore? It's pretty big already!" – Photo by Cheddar bacon cheese
Asheville is one of America's hippest cities, boasting a thriving arts scene, live music venues and a walkable downtown full of quaint shops. Nestled in the Blue Ridge Mountains, it's also a desirable destination for dogs who love to hike. Stride out across 10 miles of varied trails through thick woodland at the North Carolina Arboretum. For more refined "aristo-dogs," the historic Biltmore Estate just outside the city is home to 250 acres of pet-friendly landscaped gardens. You can get a different perspective of the estate from the water on a pet-friendly kayak trip with French Broad Outfitters. Among the quirky gift shops and stylish boutiques downtown, visitors will find a mouthwatering food scene. Posana serves up farm-to-table eats for all, including canines. Fido can sink his teeth into dog biscuit appetizers made in-house, local bison burgers for his main, and bacon-soy ice cream for dessert. After a day of shopping, spend a delightful afternoon with a good book and your pup by your side at Battery Park Book Exchange & Champagne Bar, or grab a craft beer at one of the many pet-friendly breweries around town.
Experience the natural beauty surrounding Asheville with a stay in this upscale cozy cabin, featured in our winter cabin roundup.
3. San Diego, CA
"Home time? It thought you said roam time!" – Photo by Michele Friszell Wells
San Diego has everything to attract road-tripping dogs and owners. The sprawling west coast city is packed full of pet-friendly beaches, parks and eateries. Two of BringFido's favorite pet-friendly beaches on the West Coast are found in San Diego. Located within 15 minutes of one another, Original Dog Beach was one of the first off-leash beaches in the country, while Fiesta Island offers calm waters on the bayside and bigger surf on the beachside. You can explore the waters around Fiesta Island in a pet-friendly kayak provided by Aqua Adventures Kayaks & Paddleboards. After an active day, cool down with a cold one at San Diego's only outdoor Beer Garden, Quartyard. Fido will be kept busy with sausages, a dog park and live music. If sausages don't hit the spot, head over to Sally's Fish House & Bar for a taster from Sally's dog menu. Canine items include pupcakes, chicken and rice, crab cookies, and rawhide bones. Check out our Ruff Guide to San Diego for even more pet-friendly tips before you visit.
Rest up at this centrally located tiny home retreat. The artsy urban homestead is fenced-in and has an urban farm in the backyard.
4. Colorado Springs, CO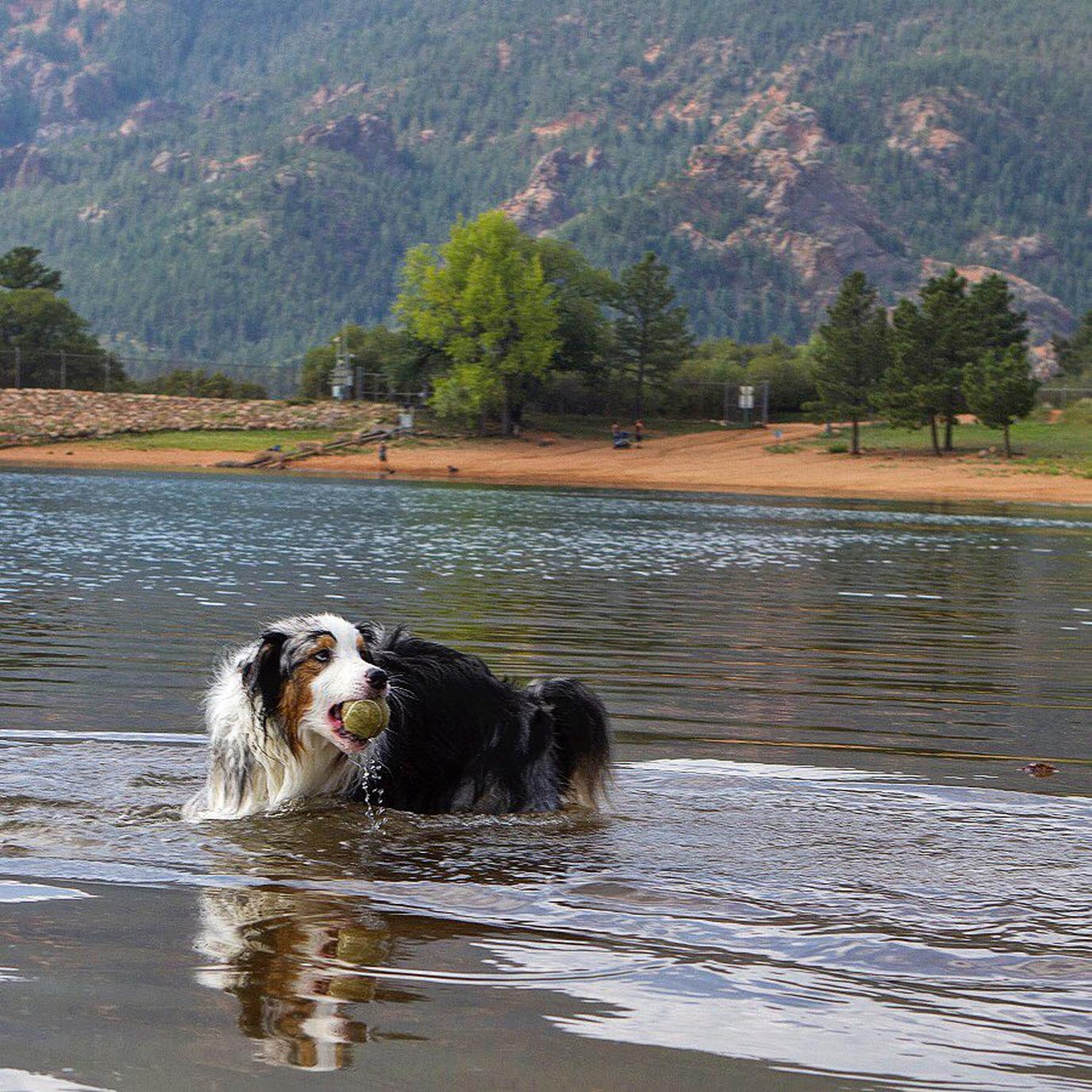 "Keep throwing it in the lake … it's your car we're driving home in!" – Photo by @colorado.aussie.tales
Positioned at the foot of the Rocky Mountains, Colorado Springs' idyllic location makes it an enticing destination for outbound hounds. Here you'll find the world famous Garden of the Gods, which allows leashed pups to explore 21 miles of hiking trails around vibrant red rock formations. Well-behaved dogs will also want to visit Stratton Open Space, where they can swim off-leash in a lake and explore hiking trails if they're under voice command. Elsewhere in the city, Pub Dog Colorado is the first and only dog-approved eatery and outdoor play park in the state. Let Fido romp around, grab a bite from the canine menu and dine indoors with you, or simply unwind after a long weekend of adventures.
Continue your escape to nature with a few nights at The Broadmoor. This 5-star hotel is located on the shores of Lake Cheyenne and offers furry guests treats, bowls and a pet bed.
5. Boston, MA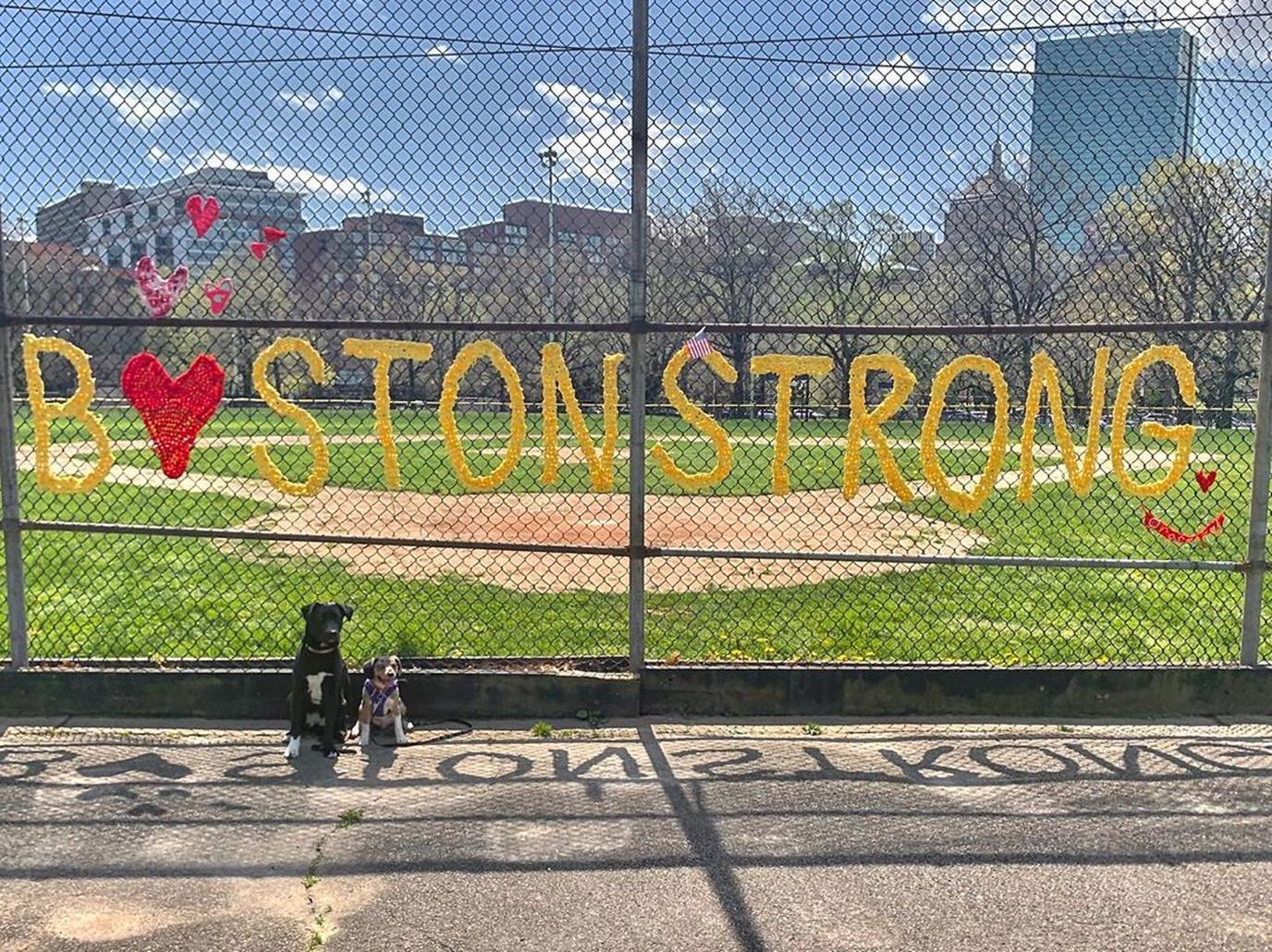 "We might be small, but we are strong!" – Photo by @jasperandfeeb
Boston is the historic center of New England. Founded in 1630 by "Paw-ritan" colonists from England, every street has a tale to tell, and thankfully Fido can share in the stories. The Freedom Trail will give you a basic rundown of the city's history, but one of its many pet-friendly tours offers a bigger scoop. BHC Water Taxi also offers an affordable, heated and pet-friendly trip on the Charles River. Along the banks of the river lies one of the most popular pet-friendly walks in the city, The Esplanade. Dogs can pause for a picnic in luscious green surroundings and pay a visit to the Lotta Fountain for a refreshing bowl of water. Don't forget to pay a visit to one of the dog-friendly breweries around the city, too.
Loews Boston Hotel is the place to be for four-legged travelers in Beantown. Pups receive a goodie bag upon arrival and can take an evening wander around nearby Boston Public Garden.
6. Austin, TX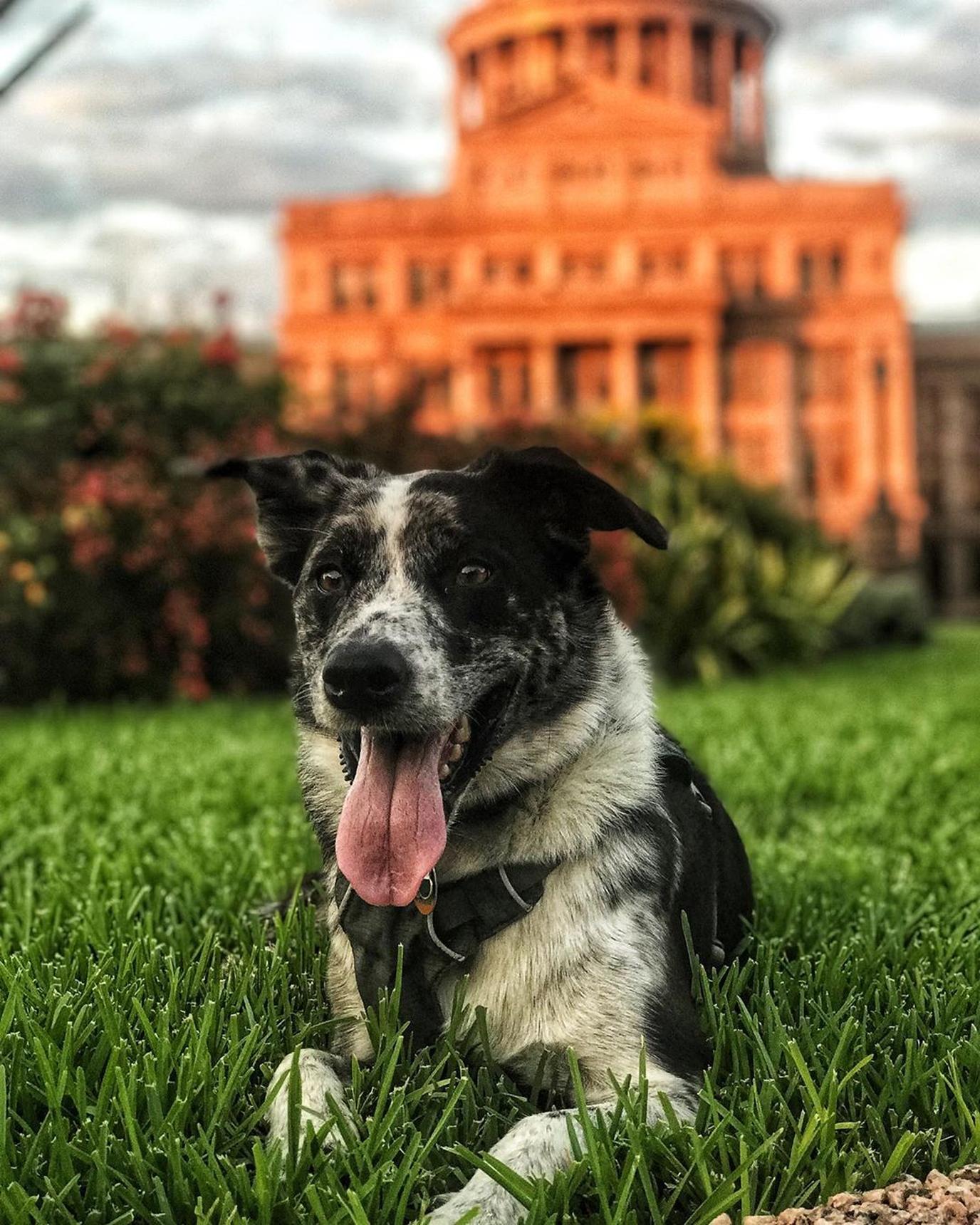 "Please keep on the grass!" – Photo by @mavfromtopgun
Living by the slogan "Keep Austin Weird," the natives of Texas' capital are proud to be alternative. With a huge community of yoga lovers, including the world's most-watched yoga instructor Adriene Mishler and her blue heeler Benji, the city is a great place to relax. Pooches who want to try a paw at the practice for themselves can pay a visit to Austin Doga. Fido can also enjoy a leisurely stroll in Zilker Botanical Gardens, a pet-friendly botanical garden on the Colorado River. The city is popular among foodies for its ever-expanding food truck scene, but a number of brick and mortar restaurants catch the eye, too. One thing that's sure to turn Fido's head is the smell of sausages. Banger's Sausage House & Beer Garden has a fenced dog area and a special canine sausage just for him. For dessert, head over to Amy's Ice Cream for a doggy yogurt with peanut butter, honey and bananas.
Practice mindfulness at this quiet refuge with a fenced yard. It may feel like a secluded escape, but it's actually just minutes from all the action of downtown Austin.
7. Tampa, FL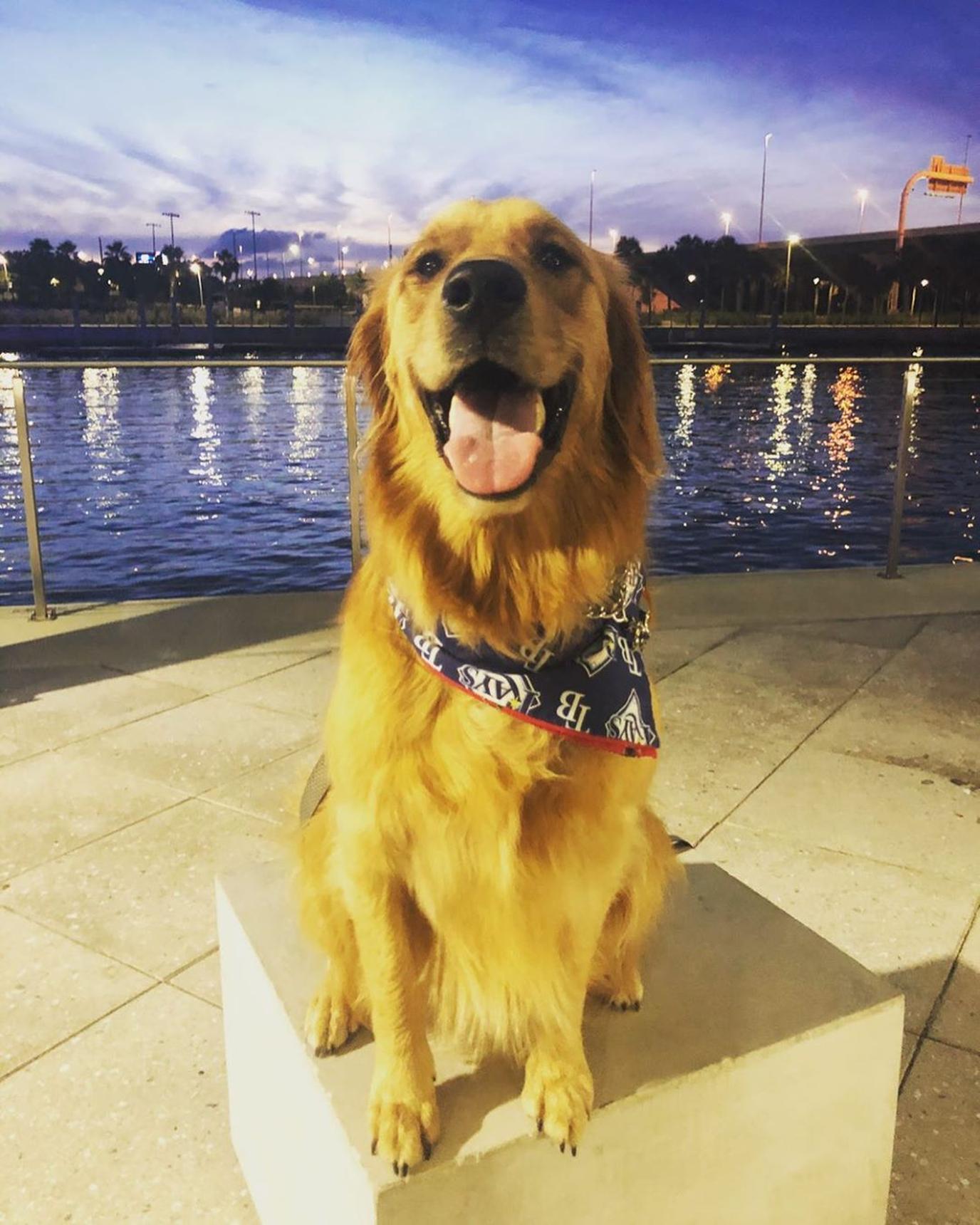 "This is one long sidewalk!" – Photo by @theballadofbarkley
Tampa is famous for groovy neighborhoods full of delicious eateries and vast stretches of sandy beaches. Picnic Island Beach Dog Park combines the best bits of a dog park with a day at the beach. If Fido works up an appetite playing, he won't have to trek far from downtown to locate a restaurant that goes all out for canine customers. The dog menu at Square 1 Burgers & Bar includes chicken patties served with steamed broccoli, ice water and a doggy treat. Before you head to the next pet-friendly city, take to the high seas for a view of Tampa's beautiful skyline on a voyage with Shell Key Shuttle Sunset Cruises. Come for the sun, stay for the pet-friendly fun!
Shower your snowbird in treats at Westin Tampa Bay, where furry guests receive beds, bowls and sea views.
8. Salt Lake City, UT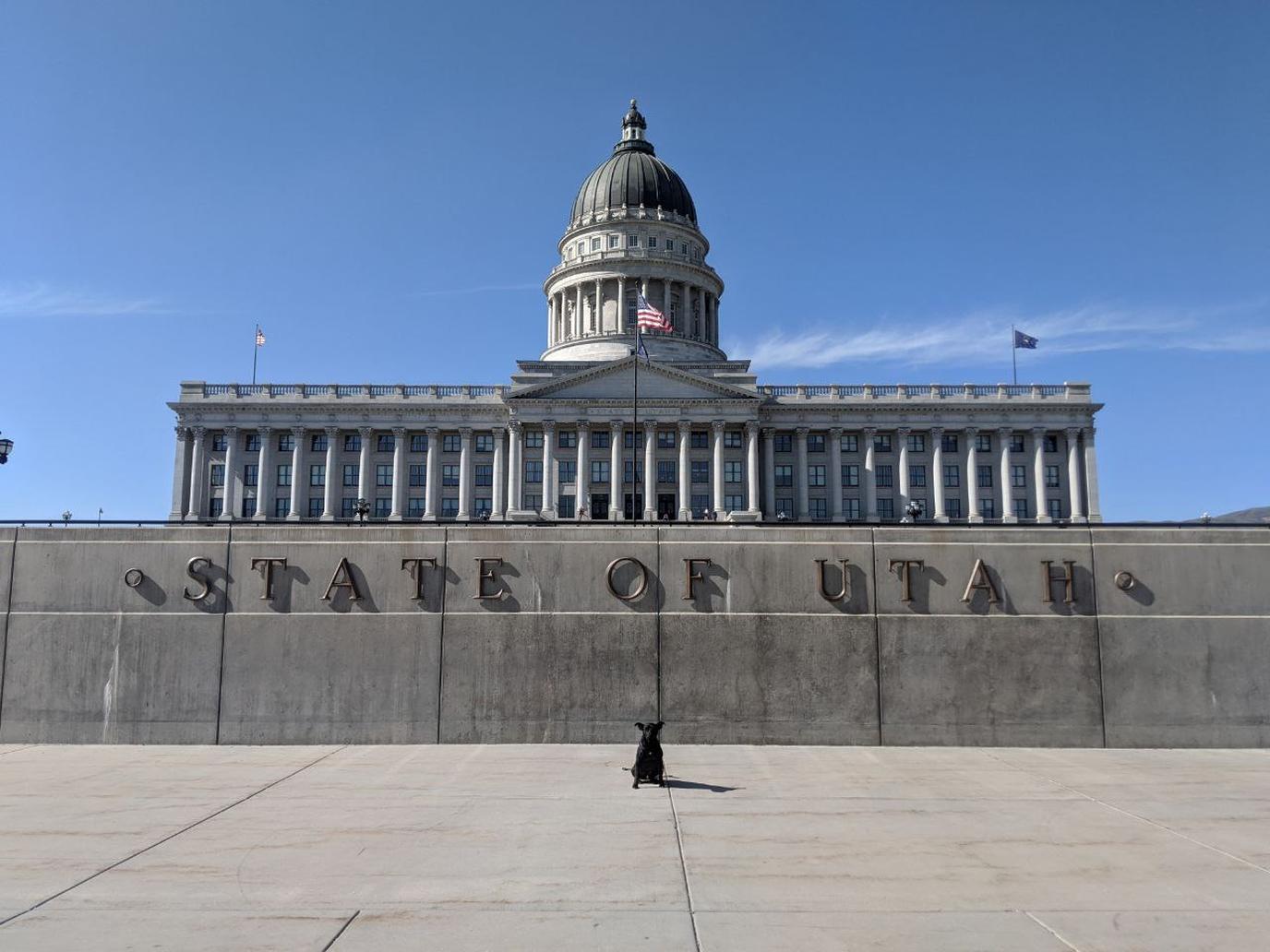 "I don't see a State Capitol!?" – Photo by @tanyahnt
In 1847, a group of Mormon pioneers (and their dogs) settled in Salt Lake Valley. From then on, Salt Lake City became the world headquarters for The Church of Jesus Christ of Latter-day Saints. The stunning architecture of Salt Lake Temple is a sight to behold, but there are also plenty of attractions for canine visitors. Wherever you are in the city, you're never far from an epic pet-friendly hike. Responsive pups can run free on trails and dive into the creeks at Memory Grove Off Leash Area at Freedom Trail and Tanner Park. Your very own "Michael Yelps" can also practice swimming at Barley's Canine Recreation Center. And don't worry about missing out on the slopes while you're here. Nearby Park City is home to Round Valley Ski Trails, which allows snow-dogs. Back in SLC, swing by Uinta Brewing Company and hang out on the fully fenced patio.
Located within walking distance to downtown and with easy access to the slopes and hiking trails, this "perfectly curated" home is a gem for two- and four-legged tourists looking to experience everything the city has to offer.
9. Phoenix, AZ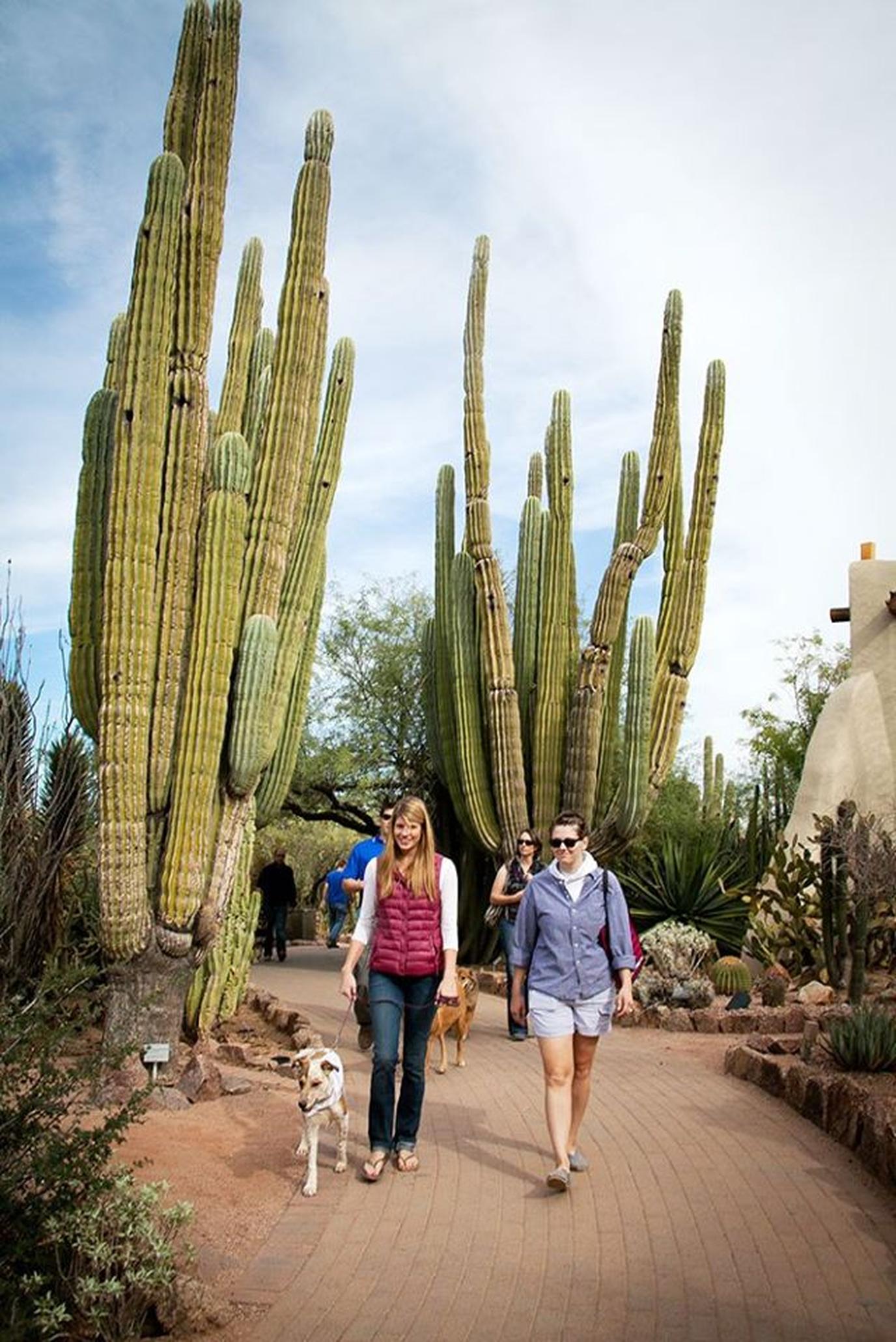 "I tried to make friends with a plant, but he was too prickly!" – Photo by Facebook.com/visitphoenix
Phoenix has grown a lot since settlers began farming the land in the mid-19th century. Nowadays, the city is a sought-after desert destination. Give Fido a taste of life in the Wild West with a tour of Pioneer Living History Museum, which covers 90 acres of authentic buildings, historically accurate reproductions and costumed interpreters. Then head to Shaw Butte, which introduces canine visitors to the surrounding landscape. For that classic cactus shot for his instagram, take your pooch for a hike at South Mountain Park and Preserve. You'll need frequent water breaks in Arizona's warm climate, which is where O.H.S.O Eatery and Nanobrewery comes in handy. Dogs can refuel with homemade treats and rehydrate with a water bowl while overlooking a pretty canal from the patio. If you're in the city during baseball season, don't forget to check out the PetSmart Patio at Chase Field, home to the very dog-friendly Arizona Diamondbacks.
Reward your good boy with a stay at the Happy Hippie Dog House. The backyard is fenced, full of colorful agility equipment, and completely chemical-free.
10. Seattle, WA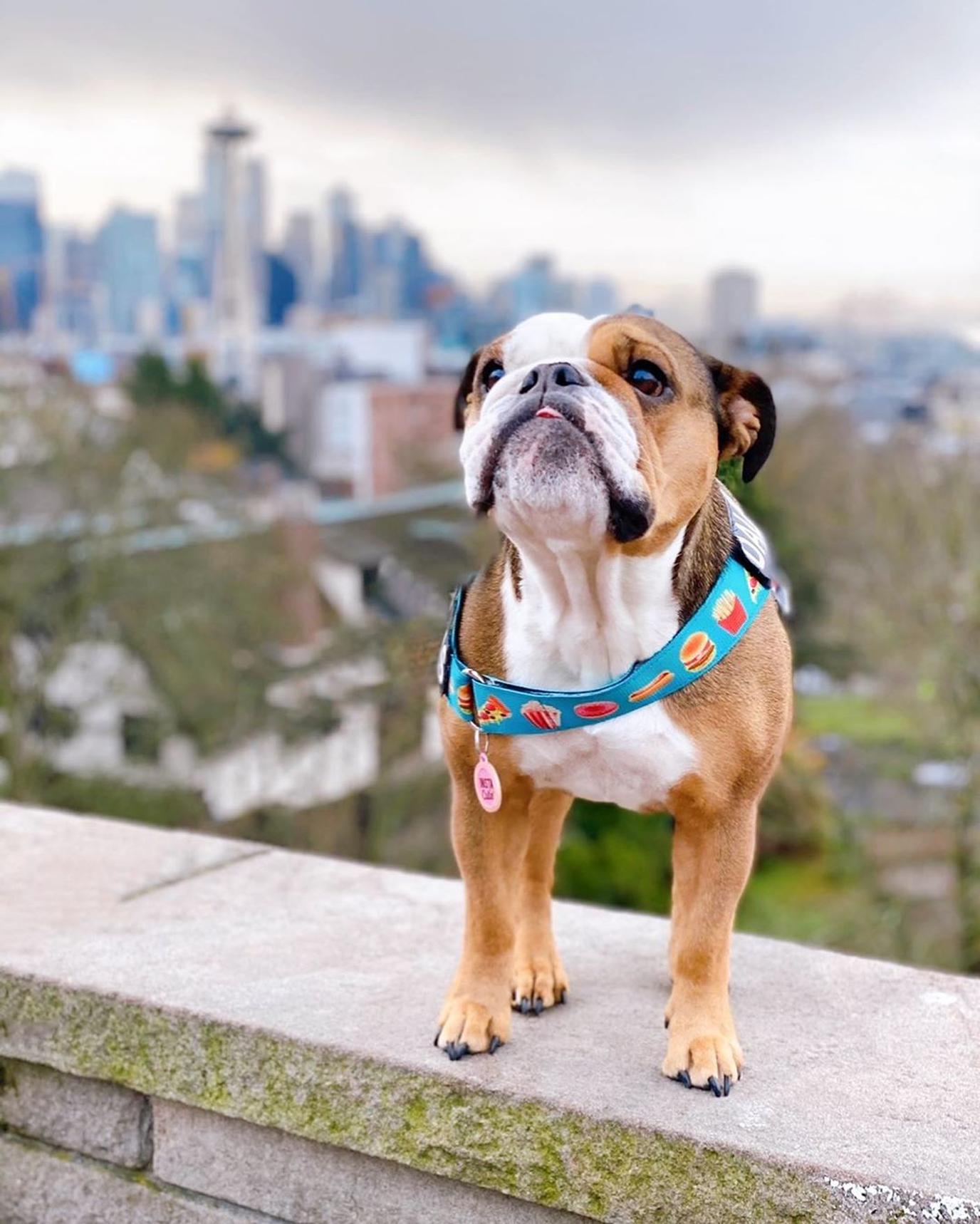 "Take me back to the Emerald City!" – Photo by @dallasthebulldoginseattle
Bring your pooch to the birthplace of grunge, Frasier and, most importantly, the Starbucks Puppuccino. Seattle has many reasons to stamp its paw as a dog-friendly destination. Located a short drive from downtown, Warren G. Magnuson Park Off-Leash Dog Area is one of the most epic dog parks in the country. Seattleites flock to the fully fenced, 8.6-acre park to play on beaches and explore its diverse trails. Local treat vendor Seattle Barkery also rocks up at the park from time to time to supply handmade treats to four-legged tourists. Get a different perspective of the city from high above on a pet-friendly tour in a seaplane with Kenmore Air. Back on dry land, grab a treat at Fremont Brewing Company, which offers snacks for pups and delicious beers for humans.
Sleep in Seattle near the Starbucks flagship store in Pike Place Market at this gorgeous pet-friendly loft.
11. San Francisco, CA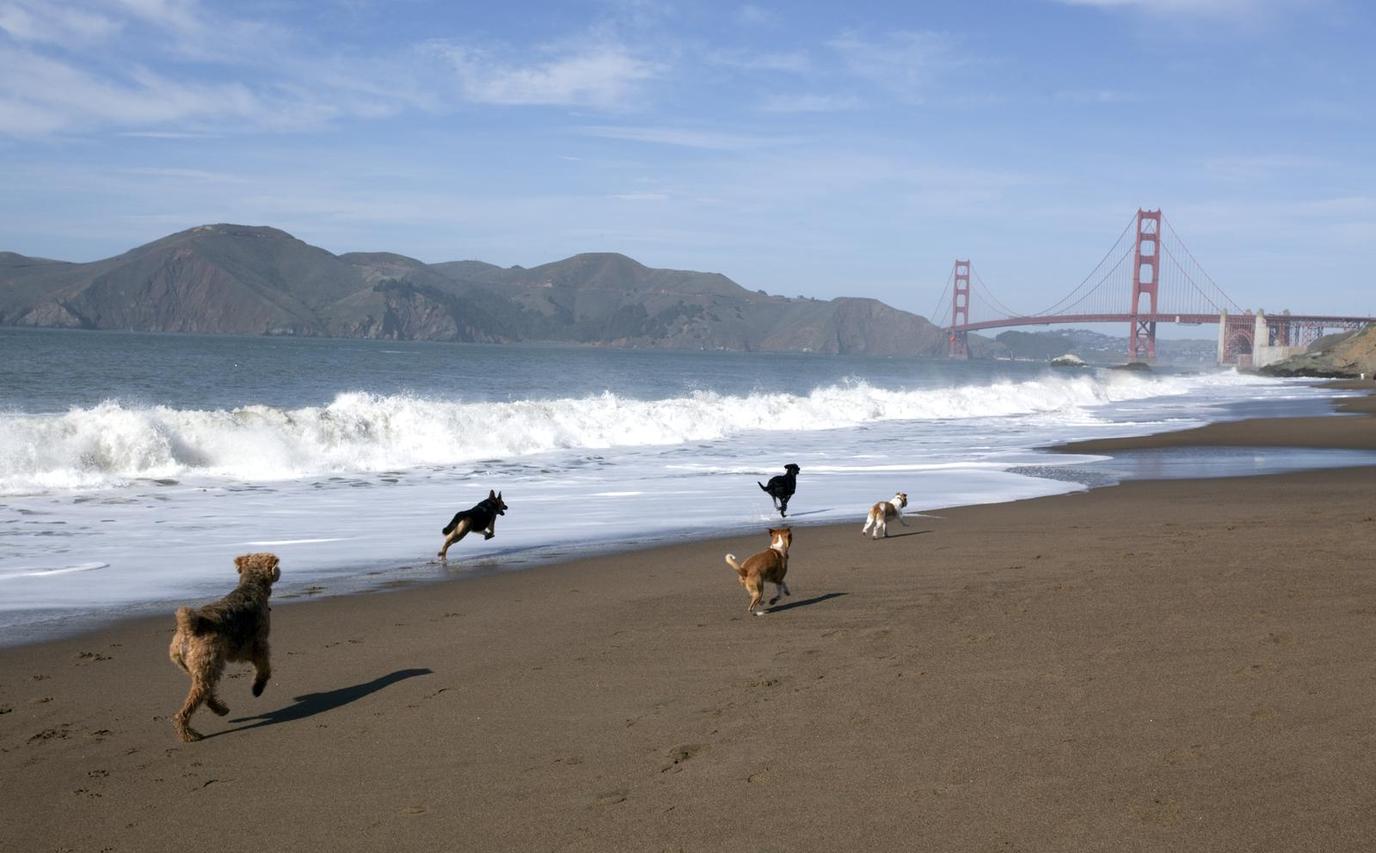 "Last one to the bridge loves cats!" – Photo by Joe Potato
Many of San Francisco's most popular tourist attractions are pet-friendly. Its most recognizable landmark, The Golden Gate Bridge, allows dogs on the walkway from 5 p.m. until dusk everyday. But to see this amazing feat of engineering in all its glory, bring Fido to Baker Beach, which offers lovely views of the bridge. Dogs are welcome on certain sections of this stretch of sand without a leash and can meet local pups chasing tail in the South Bay sunshine. Golden Gate Park is just around the corner from Baker Beach and is said to be visited by a spooky "Lady in White," but you're much more likely to see happy hounds having fun in the off-leash section. After burning off calories while sightseeing, let your pup indulge in a barker's dozen of made-from-scratch, all-natural, hypoallergenic pastries from Le Marcel. While he's enjoying his pastries, explore the iconic Embarcadero together, or take a pet-friendly tour of Fisherman's Wharf.
Stay at the Westin St Francis Union Square in downtown SF. Four-legged guests are treated to a welcome bag at check-in and Heavenly Dog Beds in the room.
12. Kansas City, MO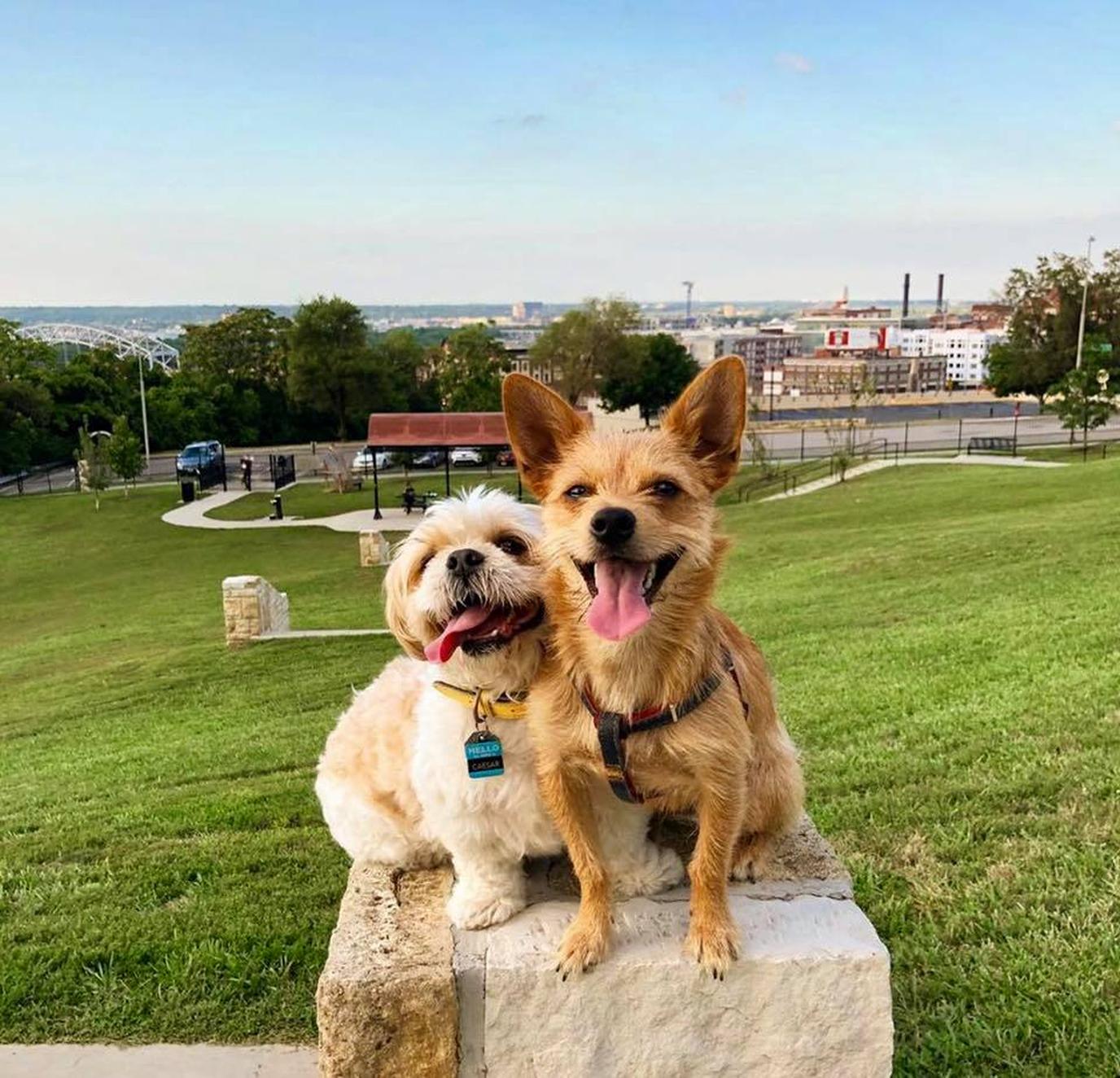 "This city is off the leash!" – Photo by Facebook.com/kcmoparks
Swope Park Off Leash Dog Park is a good place to start your pet-friendly adventures in Kansas City. Described as the crown jewel by the local park system, you and your pooch can explore trails that wind around 1,805 acres of woodlands and grassy meadows. For a slice of culture, sniff out the best sculptures at The Nelson-Atkins Museum of Art. No trip to Kansas City would be complete without a visit to Bar K Dog Bar. Equipped with a doggie jungle gym, a giant bowl filled with tennis balls and two fenced dog parks, you'll have to drag Fido away to see the other sights.
The heart of KC is at your doorstep at this luxurious historical home that has stood the test of time.
This post from BringFido originally appeared as The 12 Most Pet-Friendly Cities in the U.S..