The holidays are here and it's time to get festive! We asked you to share photos of your "Bah Hum Pug" in her best ugly Christmas sweater, your "reindog" in his antlers, or your dapper Doodle in his fanciest bow tie, and you certainly did. Browsing through these photos was like opening presents on Christmas morning.
"Glad this comes in xxxs."Photo by Amanda McKenzie
Thankfully, Christmas sweaters come in all sizes.
"Does this elf make my butt look big?"Photo by Rosalie Zwizanski
And all styles.
"Be sure to get my good side."Photo by Donnette Matzke Dorion
They're really quite flattering.
"One venti puppuccino, please."Photo by Jenny Doherty
Paired with duck boots and a puppuccino, you can be a fashionista.
"The higher the hair, the closer to God."Photo by Beth Shoemaker Photography
Of course, you can't let the beauty of the sweater take away from an amazing hairstyle.
"Did someone say 'Cheese?'"Photo by Bonnie Thomas
Once you're feeling festive, it's a great opportunity for a "pawfessional" photo.
"When is this Santa Paws guy coming again?"Photo by Caitlin Keller
Or just a family photo in front of the Christmas tree.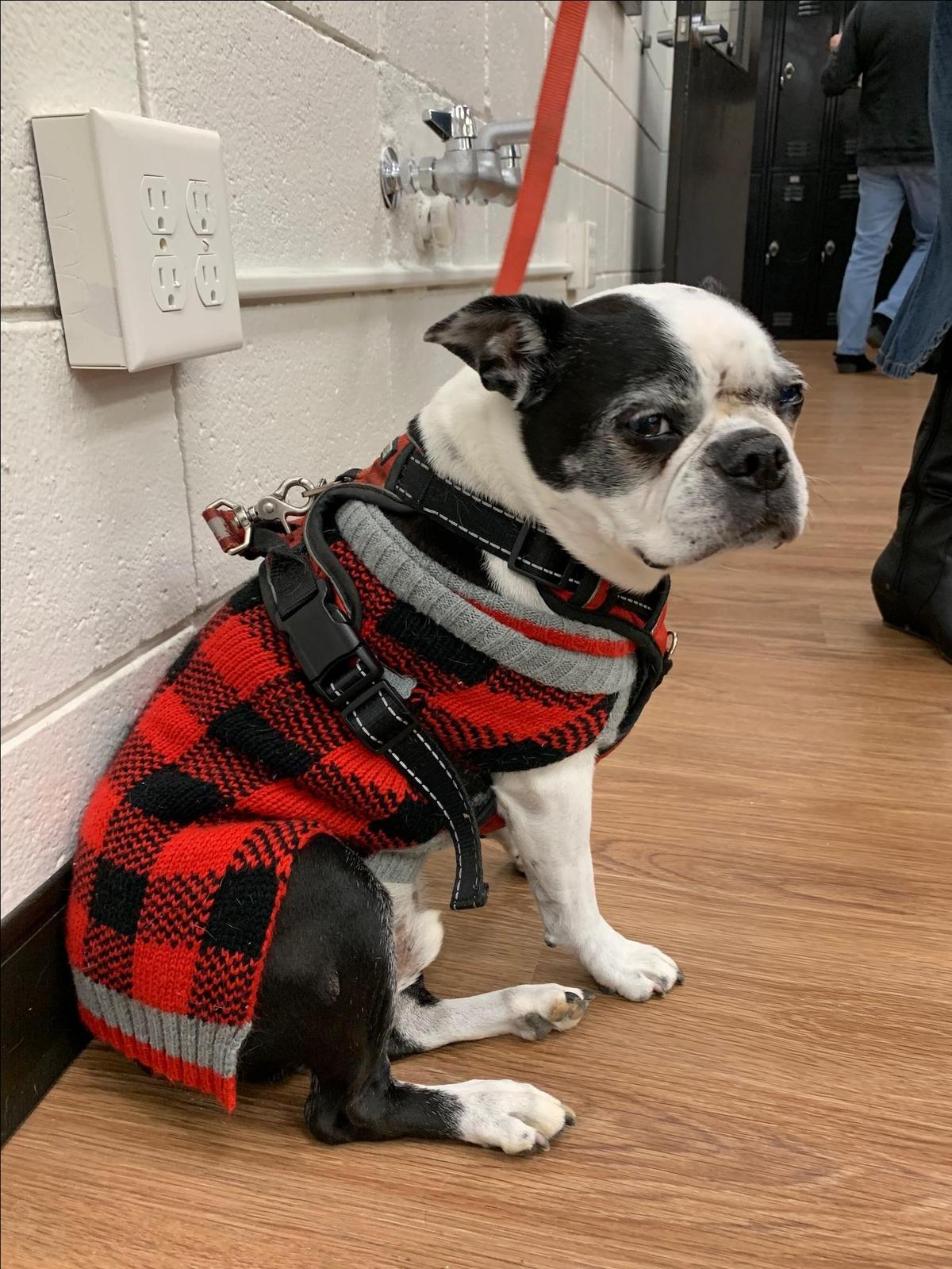 "I miss summer."Photo by Tiffany
Not everyone is enthusiastic about sweater weather, though.
"Do I really have to wear this, Mom?" Photo by Merritt
But don't let the puppy dog eyes fool you.
"Are we being punished for something? We promise we didn't pee on the tree!"Photo by Rosalie Zwizanski
Your pup really does appreciate being warm.
"But I might have also been nice."Photo by Kim Gayle
And what better way to make a statement?
"Stay alert! Next they're going to try to put hats on us." Photo by @scottiessquared
A fashion statement.
"Can you tell us apart?"Photo by Jennifer Paige Deese
It's not too bad when the human wears one as well.
"Is this for real, Mom?"Photo by Melissa Ortiz
Of course, she can go too far.
"I know I look good."Photo by Kelly Sue Jones
Sweaters aren't the only way to get festive.
"Did you leave me cookies?"Photo by Jules Ray
Dressing up as Santa Paws is always fun.
"Accessories are a must."Photo by Tiffany Bernhardt
Or Mrs. Paws, boots and all.
"Ready to guide the sleigh tonight!"Photo by Julie Foster
And who can go wrong with reindog antlers?
"The sooner we go to bed, the sooner Santa Paws comes."Photo by Mandie West
But if you're not in the mood to "pawty," it's okay to put on your Christmas PJs and stay in.
"No bah hum pug here!"Photo by Shannon Granger
And let visions of sugar pugs dance in your head.
This post from BringFido originally appeared as The 20 "Pugliest" Christmas Sweaters of 2019!.