Subscription services are all the rage these days, with everything from designer clothes to ugly vegetables showing up on doorsteps around the country. They're wildly popular with canine customers as well. After all, what dog wouldn't enjoy a monthly surprise packed full of healthy food, unusual treats and inventive toys? To help you pick the right one for your pup, we take a closer look at eight of the best subscription boxes for dogs.
1. BarkBox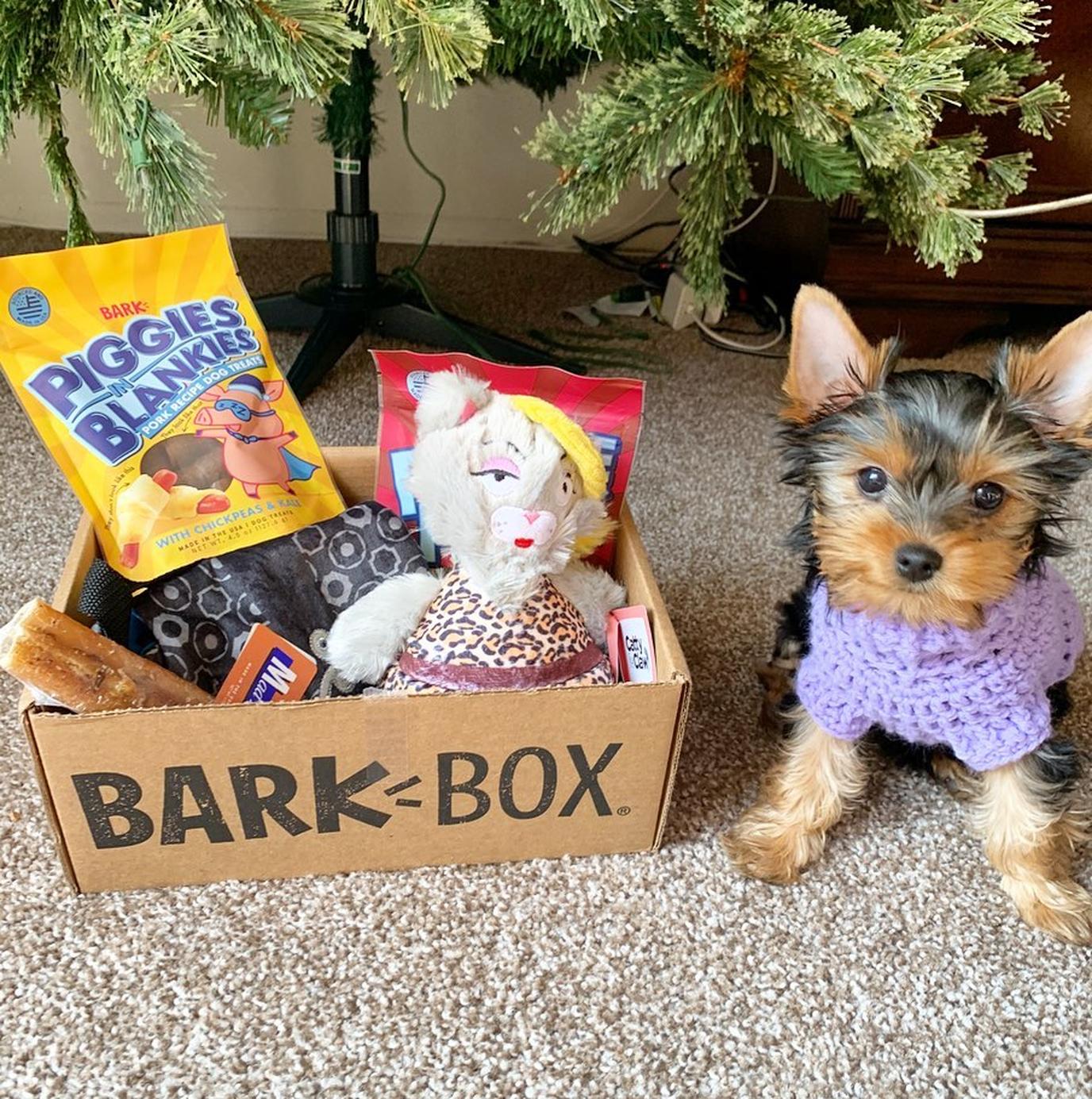 "Heaven in box form!" – Photo by @pennythe.yorkie
The grandaddy of canine subscription services, BarkBox is crammed full of customized toys and treats for your pup. Each month, Fido receives a totally unique and customizable box. If he doesn't like the look or smell of something, you can change the assortment and quantity of everything inside. Select specific toys for your pup's preference and flavors of snacks by contacting a member of the Happy Team. Where will this month's theme transport you?
BarkBox monthly subscriptions start at $22.
2. The Farmer's Dog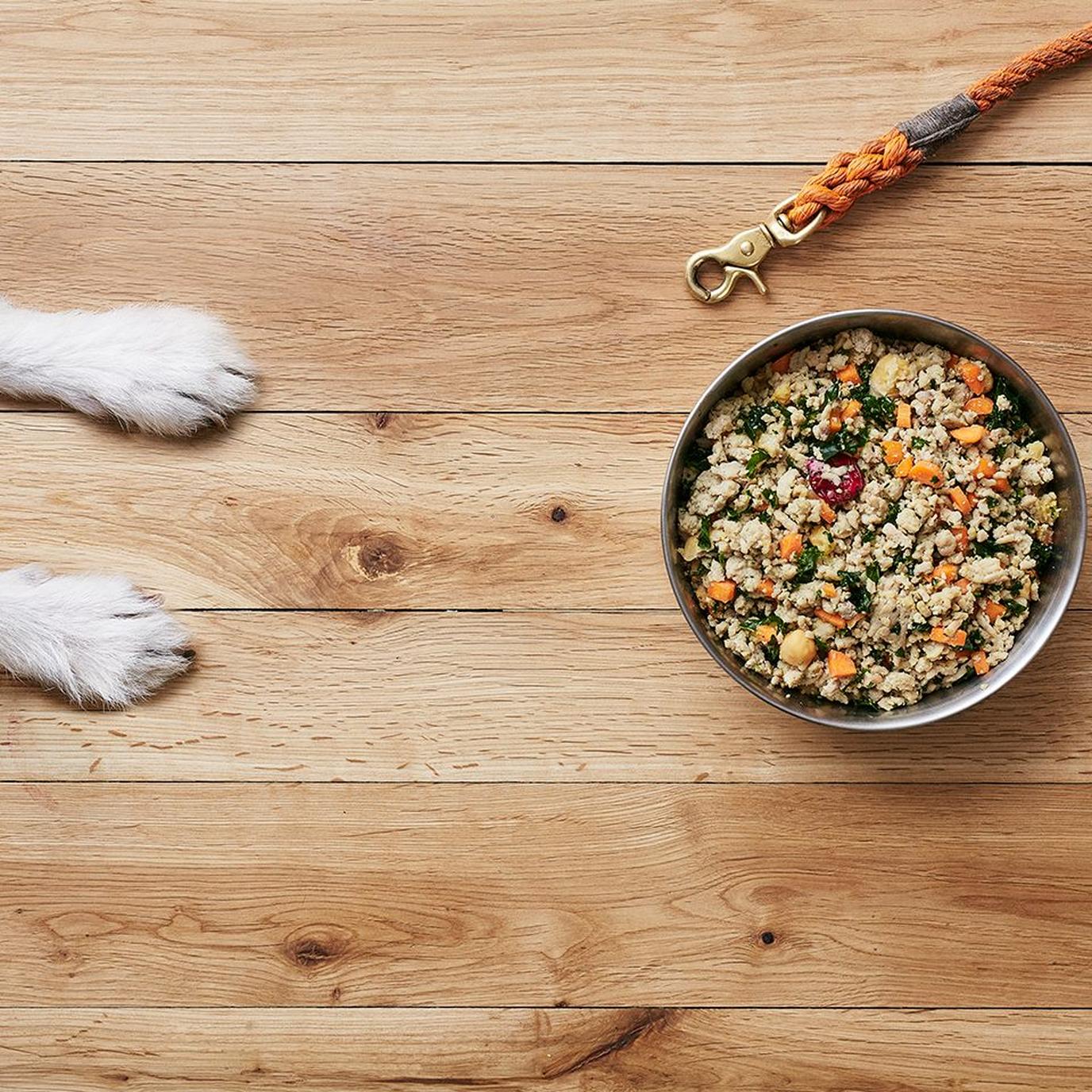 "Paws" for thought. – Photo by Facebook.com/thefarmersdog
Brett Podolsky's pup, Jada, was suffering from stomach problems. Instead of buying veterinarian recommended dog food, he prepared it himself using the same ingredients, only fresh. As if by magic, Jada's stomach issues were solved and The Farmer's Dog was born. Get real food, made fresh, straight to your door with a personalized meal plan for your furry foodie.
The Farmer's Dog plans start at $2 per day.
3. The Dapper Dog Box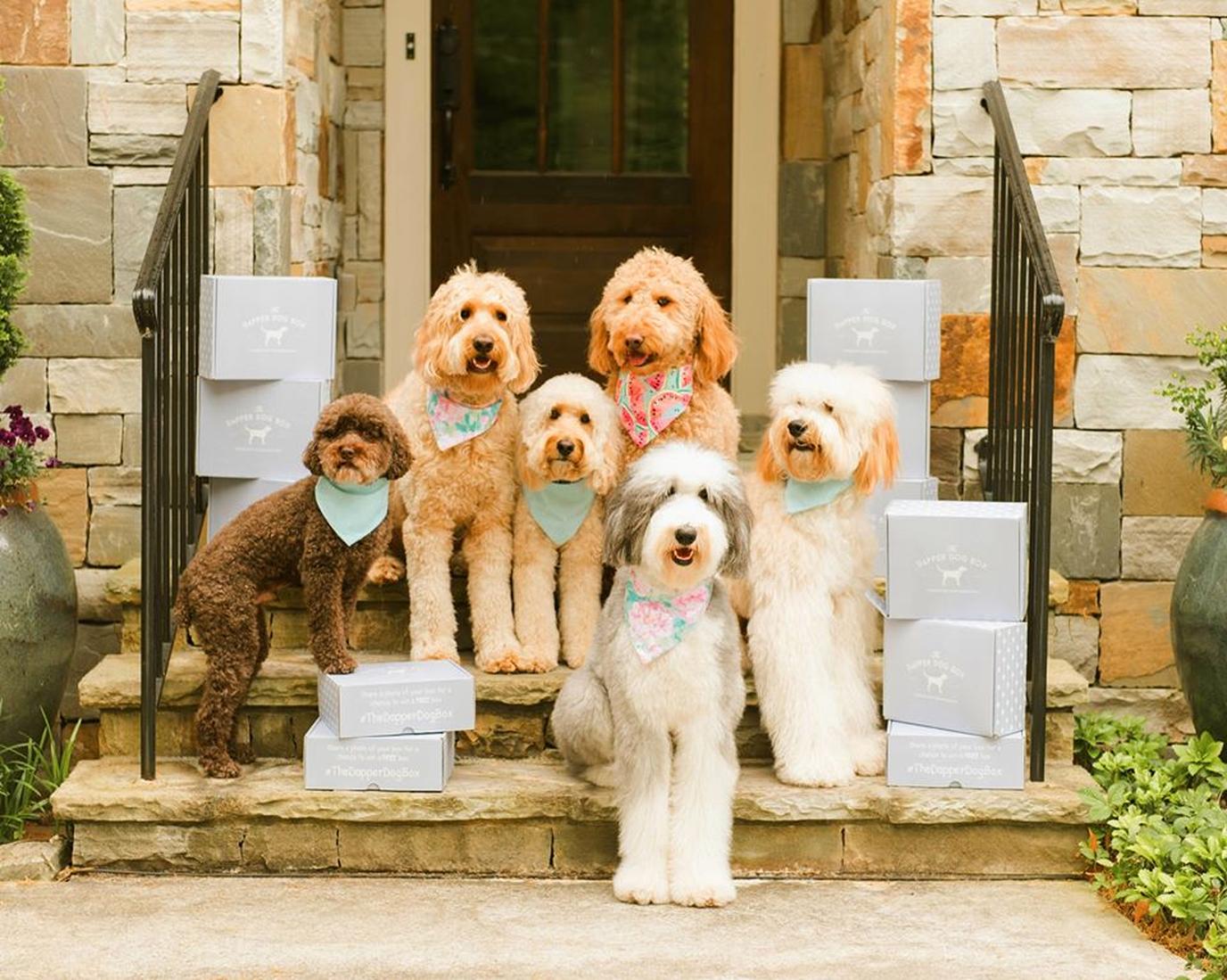 "What's in your box?" – Photo by Facebook.com/TheDapperDogBox
Dogs in bandanas! Now that we have your attention, The Dapper Dog Box is a themed monthly subscription box containing two healthy bags of treats or chews and two adorable toys. What sets this box apart from similar subscriptions is the fabulous bandana inside. When he ventures back outside, Fido can be the talk of the dog park with a designer neckerchief that fits each month's theme to "paw-fection." As an added bonus, one dollar from every order goes to helping local rescues.
The Dapper Dog Box monthly box starts at $35.
4. Bark Bright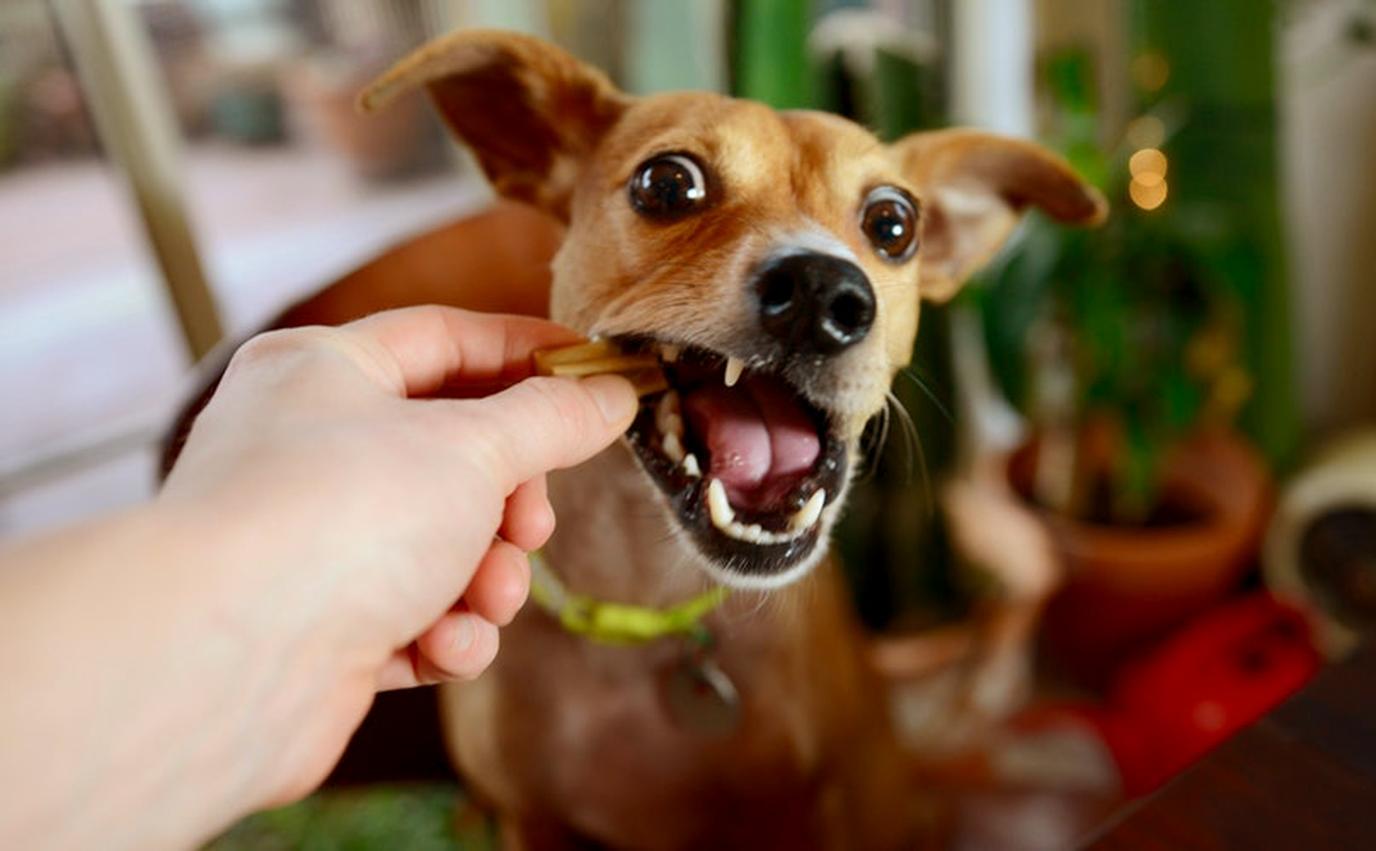 "Do they make these for humans, too? Asking for a friend." – Photo by Facebook.com/bright.by.bark
For the equivalent of just one dollar a day, you can rid your household of dodgy doggy breath. Bark Bright contains a month's supply of dental sticks and a tube of triple enzymatic dental gel. Squeeze the gel onto the wide edge of the delicious chicken dental stick and let your pooch do what she does best, chow down! The stick scrubs debris off the teeth and the enzymes break it down, leading to a fresher mouth and improved dental hygiene.
Bark Bright's monthly subscription starts at $30.
5. PupBox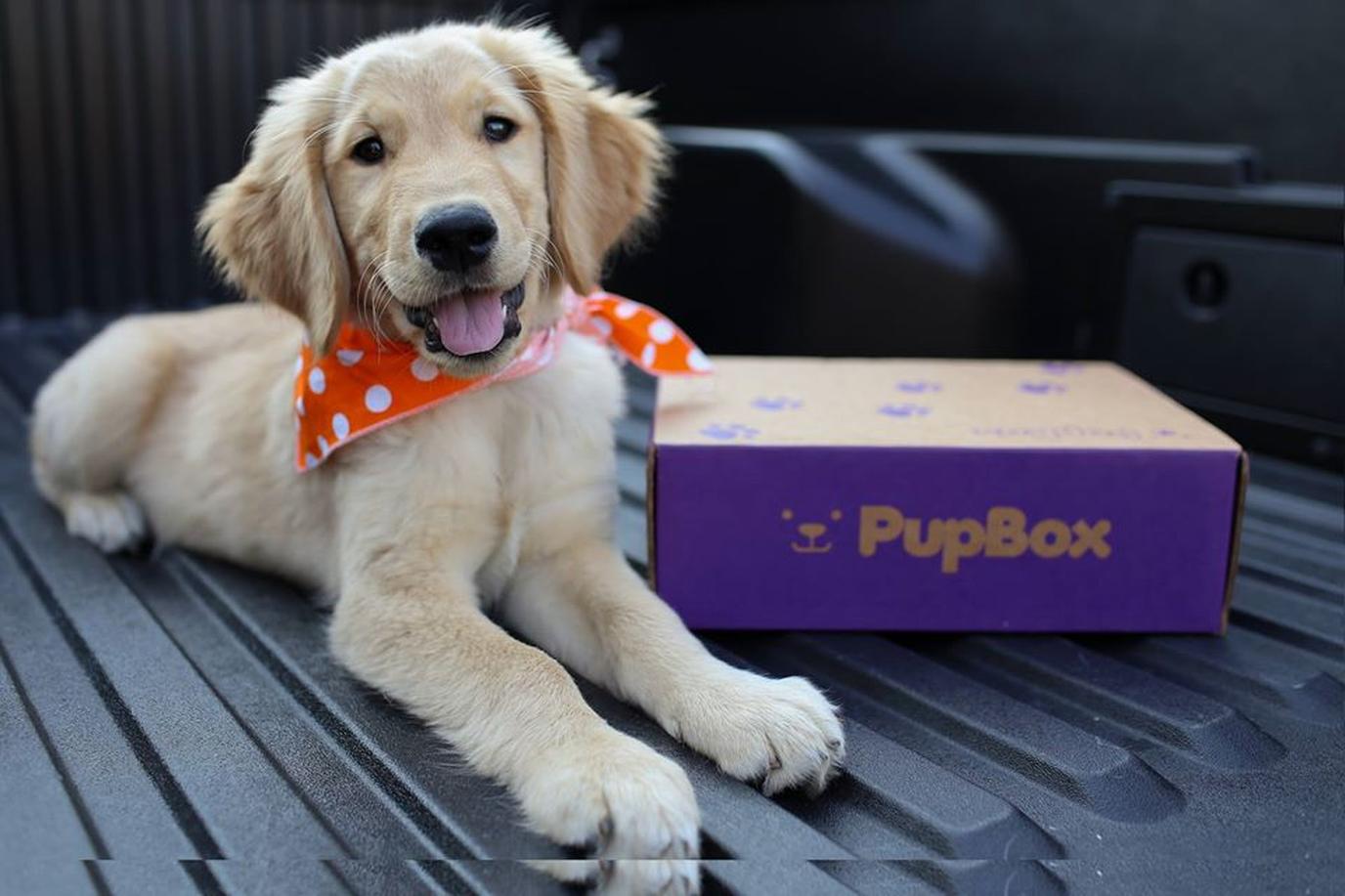 "Can I open it yet?" – Photo by Facebook.com/PupBox
Puppies are cute, but they can be a real handful if you don't know what you're doing. PupBox is here to help. This jam-packed service for puppy parents doesn't just contain fun and appropriate toys, treats and accessories for your little bundle of fur. It also includes step-by-step training information on everything from chewing on shoes to potty training.
PupBox monthly subscription starts at $29.
6. Super Chewer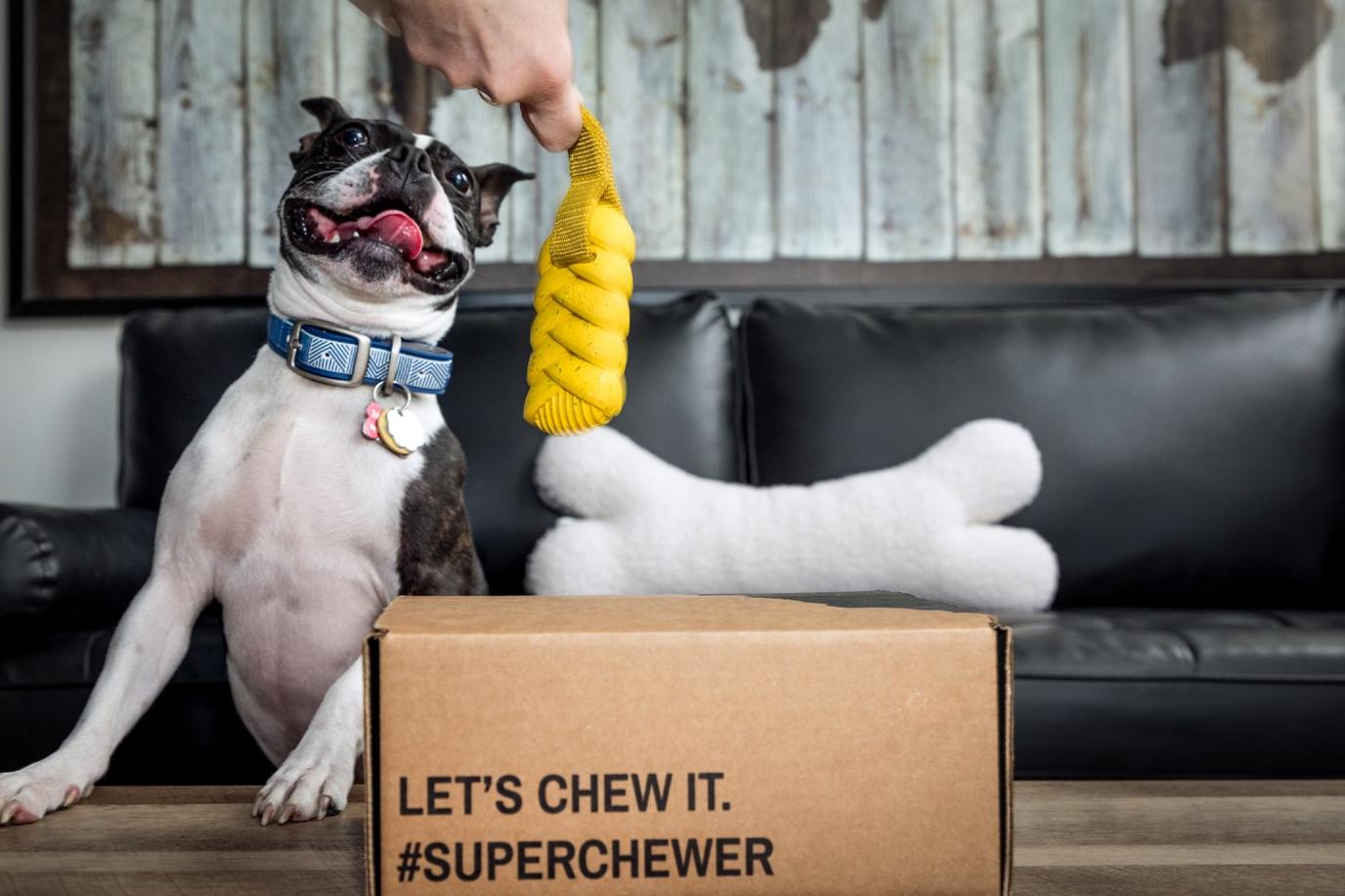 "Mine!" – Photo by Beth Shoemaker Photography
Brought to you by the makers of BarkBox, Super Chewer is for canines who need something a little more durable. Each month, your pooch will receive two tough toys, two bags of delicious treats and two all-natural meaty chews made in the USA. It also made our list of best gifts for active dogs.
Check out our office dogs, Mac and Bagel, unboxing their March Super Chewer box!
Super Chewer monthly subscriptions start at $29.
7. Grocery Pup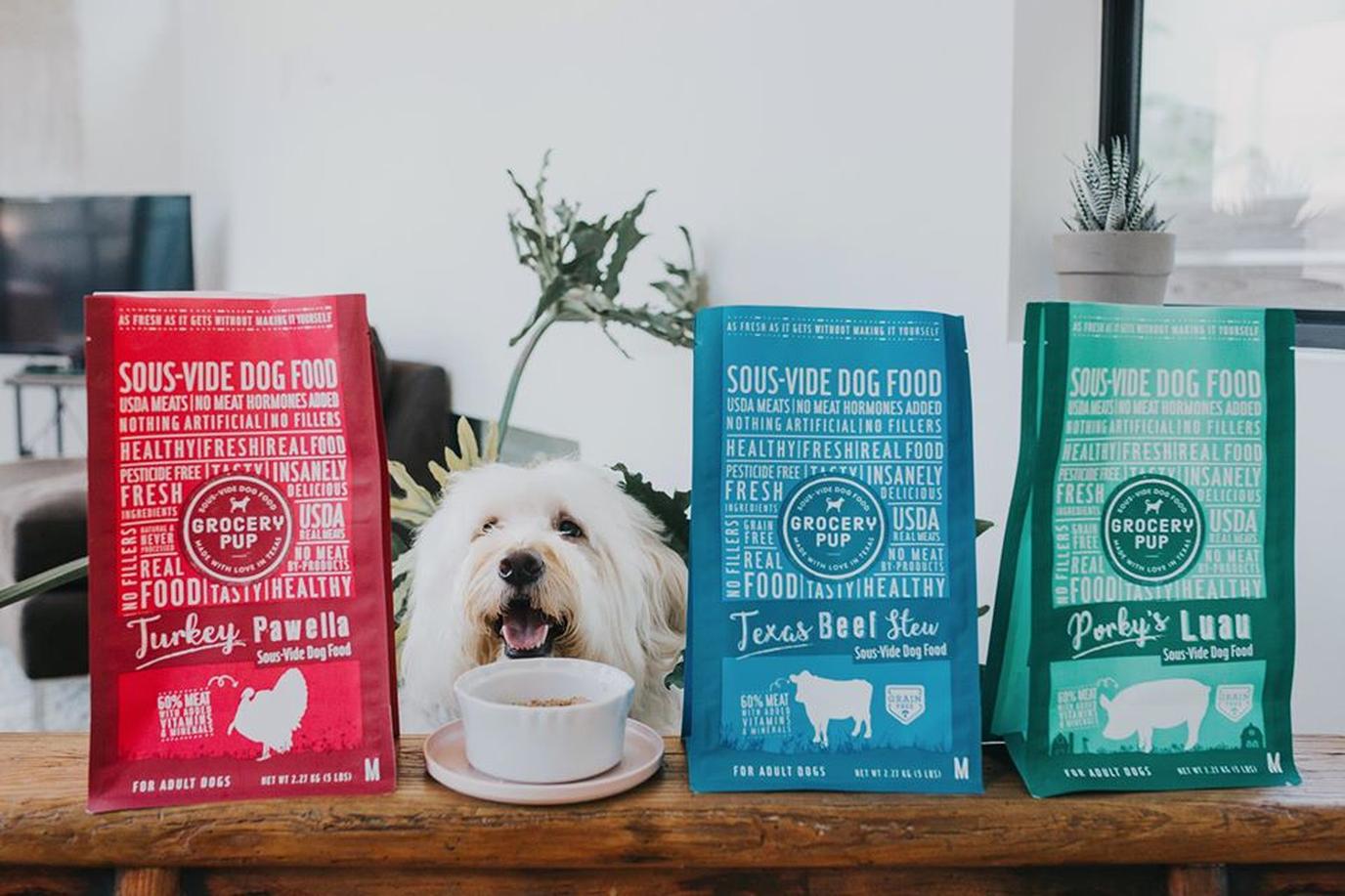 "All for me?" – Photo by Facebook.com/GroceryPupTX
Bringing the magic of sous vide cuisine to your dog's bowl, Grocery Pup aims to fill your pooch's belly with fresh, real food. Using only non-GMO veggies and USDA meats, the Austin-based dog food specialists vacuum-seal the food and cook it sous vide for two hours. The process kills pathogens but retains all the nutrients needed for a healthy and balanced diet. The bags of frozen food are then delivered to your door, ready to defrost in 30 minutes.
Grocery Pup's meal plans start at $22.50 a week.
8. Greenwell Pet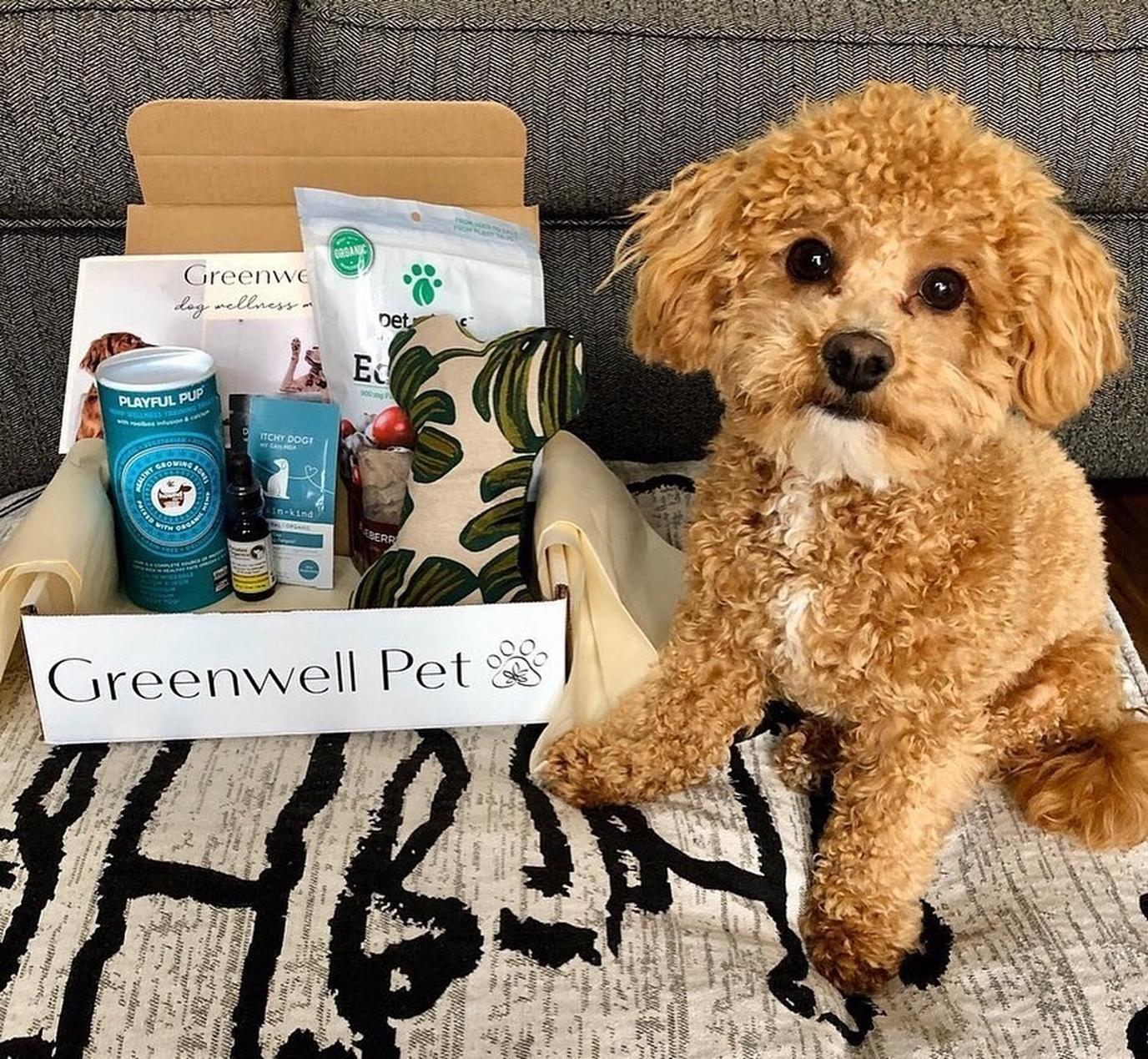 "Health and wellness is so hot right now." – Photo by Facebook.com/GreenwellPet
Greenwell Pet offers curated boxes of treats, oils, grooming products and a toy to help your dog lead a long and happy life. Inside, Fido will find at least two CBD products and up to five other items, including goodies made with earth-friendly materials.
Greenwell Pet monthly subscriptions start at $39.
This post from BringFido originally appeared as The 8 Best Subscription Boxes Delivered to Your Doggy Door.