Every shopaholic's favorite day of the year, Black Friday takes place the day after Thanksgiving and has become a holiday in its own right. Consumers flock to malls and their favorite stores on the hunt for bargains or wait out the weekend for the online equivalent, Cyber Monday. Savvy pet owners take advantage of these events to score amazing discounts on Fido's shopping list. To help you save time and snag the best offers on everything from travel essentials to snazzy threads for your pup, we've rounded up our favorite Black Friday pet deals this year.
Everything but the Kitchen Sink at Petco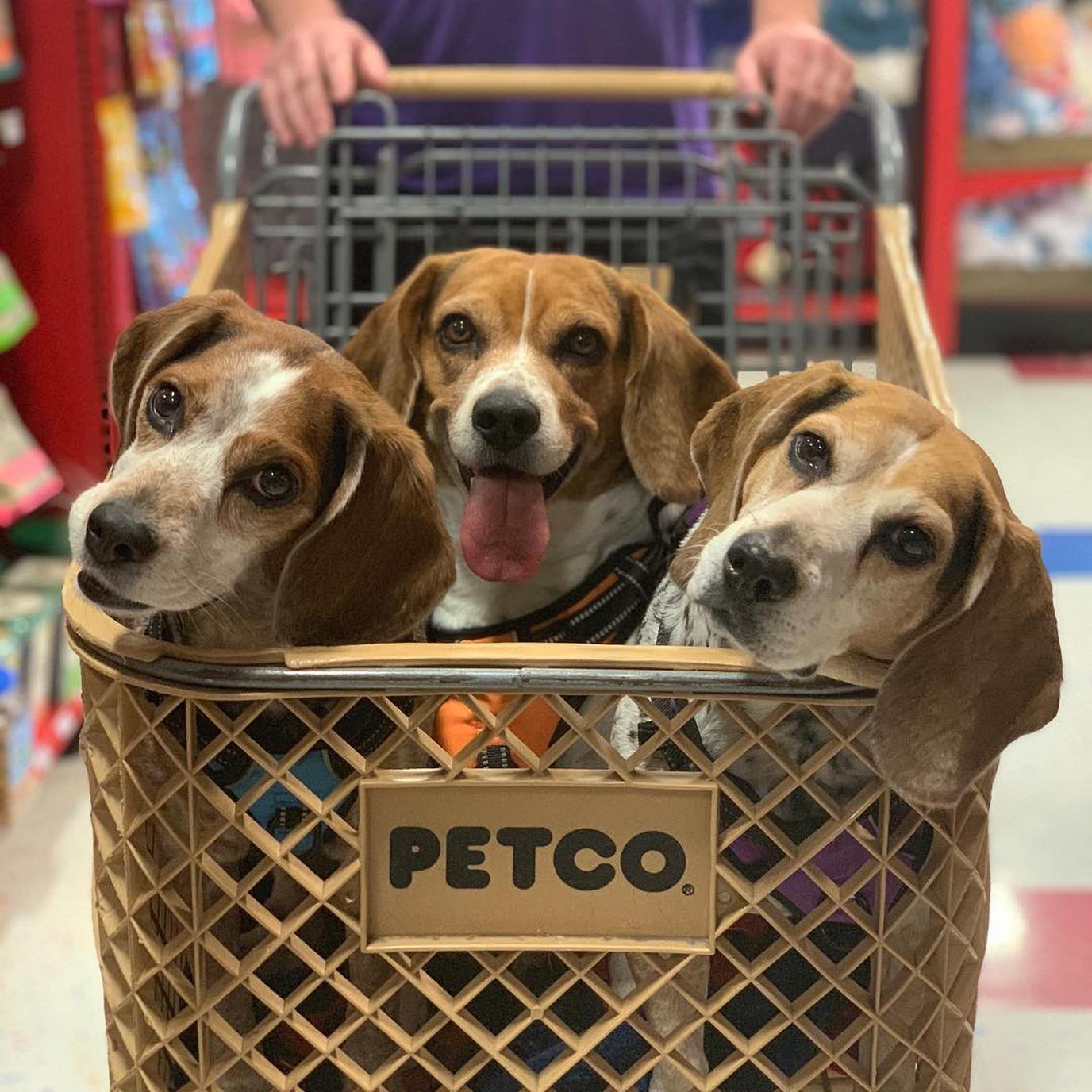 Bargain- and bone-hunting. – Photo by @threegles
Petco customers enrolled in the Pals Rewards program will enjoy a bumper array of deals on Black Friday. The savings come thick and fast on the busiest shopping day of the year. Beagle-eyed shoppers can secure 50 percent off the Petco Holiday Tails range of apparel, beds, collars, leashes, throws, toys and treats, as well as Bond and Co. Apparel and Accessories. Alternatively, you can dress your dog up as her favorite superhero with half-priced items from the Marvel Pet Fans Collection. These superheroes are sure to fly off the shelves. If you're planning a road trip, get 50 percent off You & Me 2-door Folding Dog Crates.
PetCo Black Friday deals will run on November 29 and 30.
Get Out With Ruffwear's Cyber Monday Deals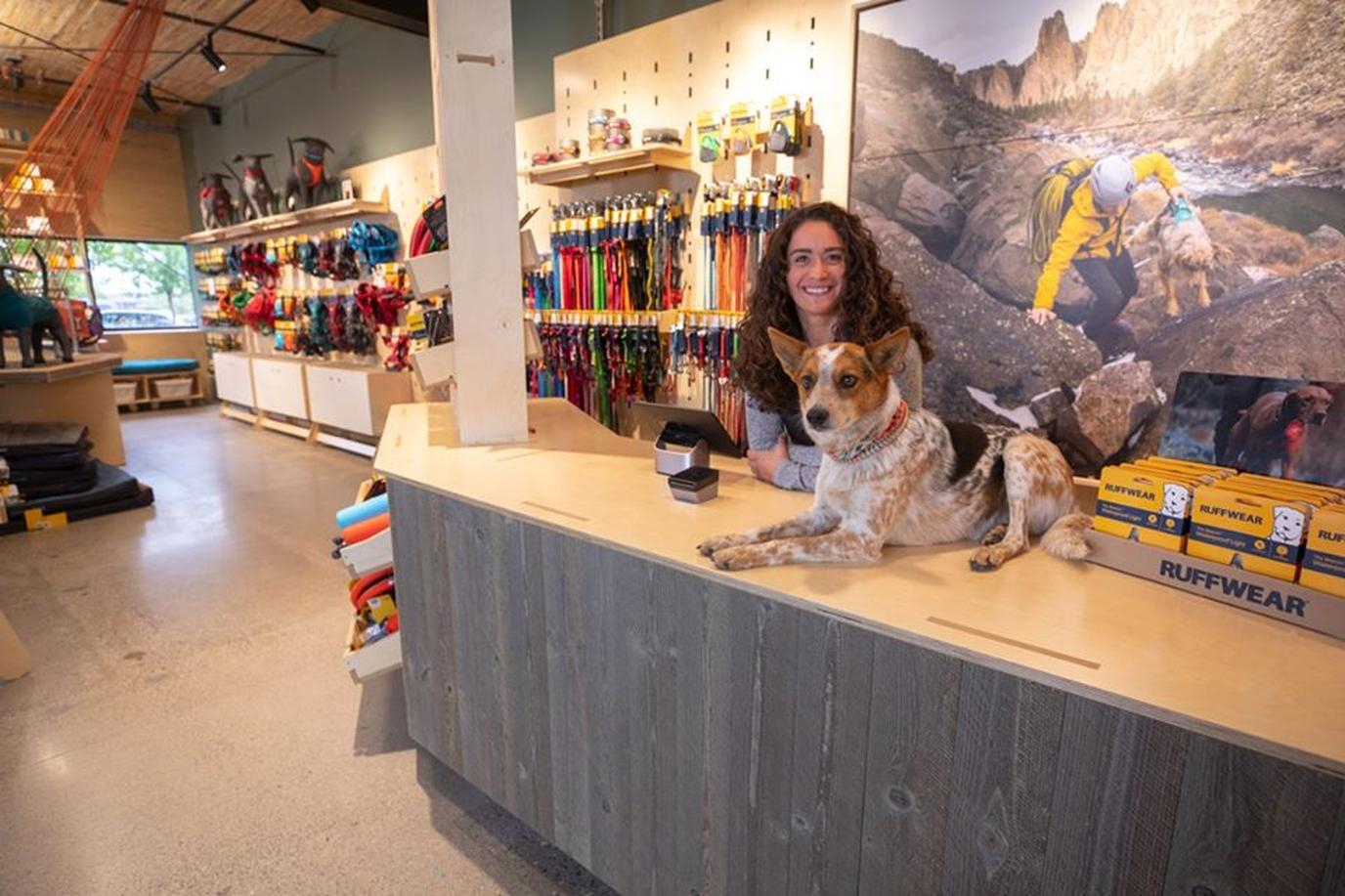 "Unfortunately, Sir, we no longer accept chewed-up sticks." – Photo by Facebook.com/RUFFWEAR
The adventure lovers at Ruffwear reward their hardworking staff with a day off on Black Friday. This maverick decision is intended to encourage employees and customers to #optoutside instead of queueing up in the mall all day. But never fear, bargain hunters, Ruffwear is going big on Cyber Monday instead. The pawsome dog performance gear company will be offering 25 percent off on items throughout the website. This includes trail-tested & rugged dog boots, coats, harnesses, life jackets and more. If you're planning on trying a new activity with your pooch in 2020, like mountain biking, paddleboarding or Canicross, be sure to check them out.
Ruffwear's Cyber Monday Deals will be available on Monday, December 2.
Paw Plungers and More at Pet Product Innovations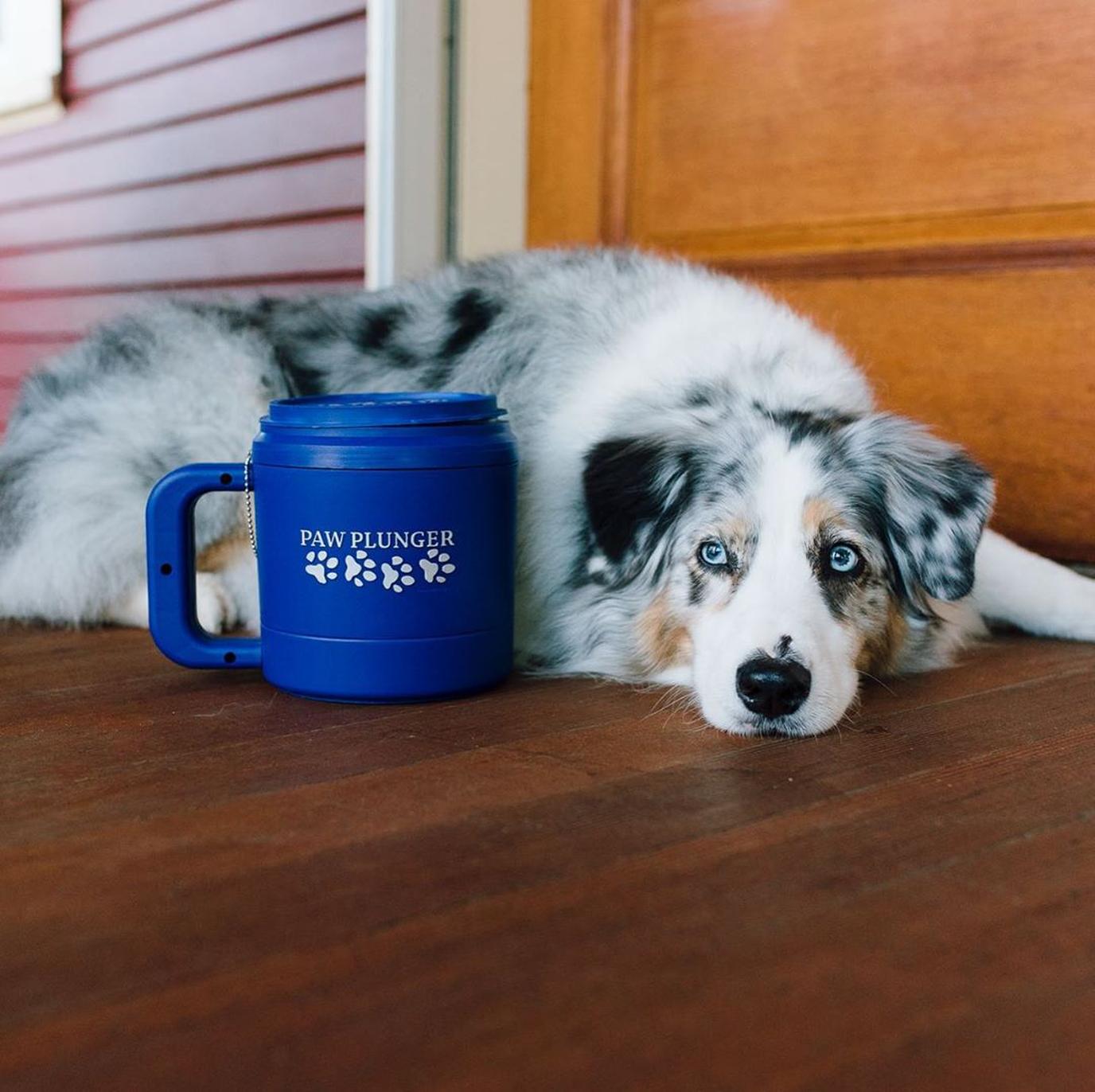 "You want me to put my paw where?" – Photo by @pawplunger
Stop your search for a solution to muddy paws! The Paw Plunger from Pet Product Innovations is the best-selling paw cleaner in the country and the pawfect gadget for dogs who love to hike, visit the beach and always find ways to get grubby. Just fill it with water, plunge your dog's paw inside and watch the bristles work their magic. Another handy product for dogs on the go is the Bandana Bowl. Doubling as a neck garment and water bowl, you can even fill the inside with ice and use it as a cooling collar around his neck on hotter hikes.
All customers will receive a free Bandana Bowl with every order this Black Friday, as well as 20 percent off all other awesome innovations on the site. The sale runs from November 28 through December 1.
Fur- and Pet-Friendly Furniture From Burrow
"Finally, a couch that loves us as much as we love it!" – Photo by Facebook.com/burrow
This Black Friday, you can save big at Burrow, a San Francisco-based furniture startup. The brand's sleek, modern sofas are built in the U.S. from pet-safe and environmentally conscious materials designed to last. Not only are the cushions flippable (one side is tufted, the other is smooth), but they are free from harmful chemical treatments and are naturally stain-resistant. That means you can safely let your canine couch potato walk in circles around her brand new nap castle. Don't forget to check out the new rug collection, also designed with pets in mind.
Want to try before you buy? Both Burrow House showrooms in New York City and Chicago welcome furry customers to give the furniture a test run. They also host events with Muddy Paws Rescue featuring adoptable puppies in the NYC showroom.
Seasonal sales at Burrow start with early access Black Friday deals. Use the code EARLY to save 15 percent across the website from November 14-27. On Black Friday, save up to $800 on larger purchases with the code BLACKFRIDAY; and on Cyber Monday, the code CYBER will earn you up to $1,000 off.
Dress to Impress with Spark Paws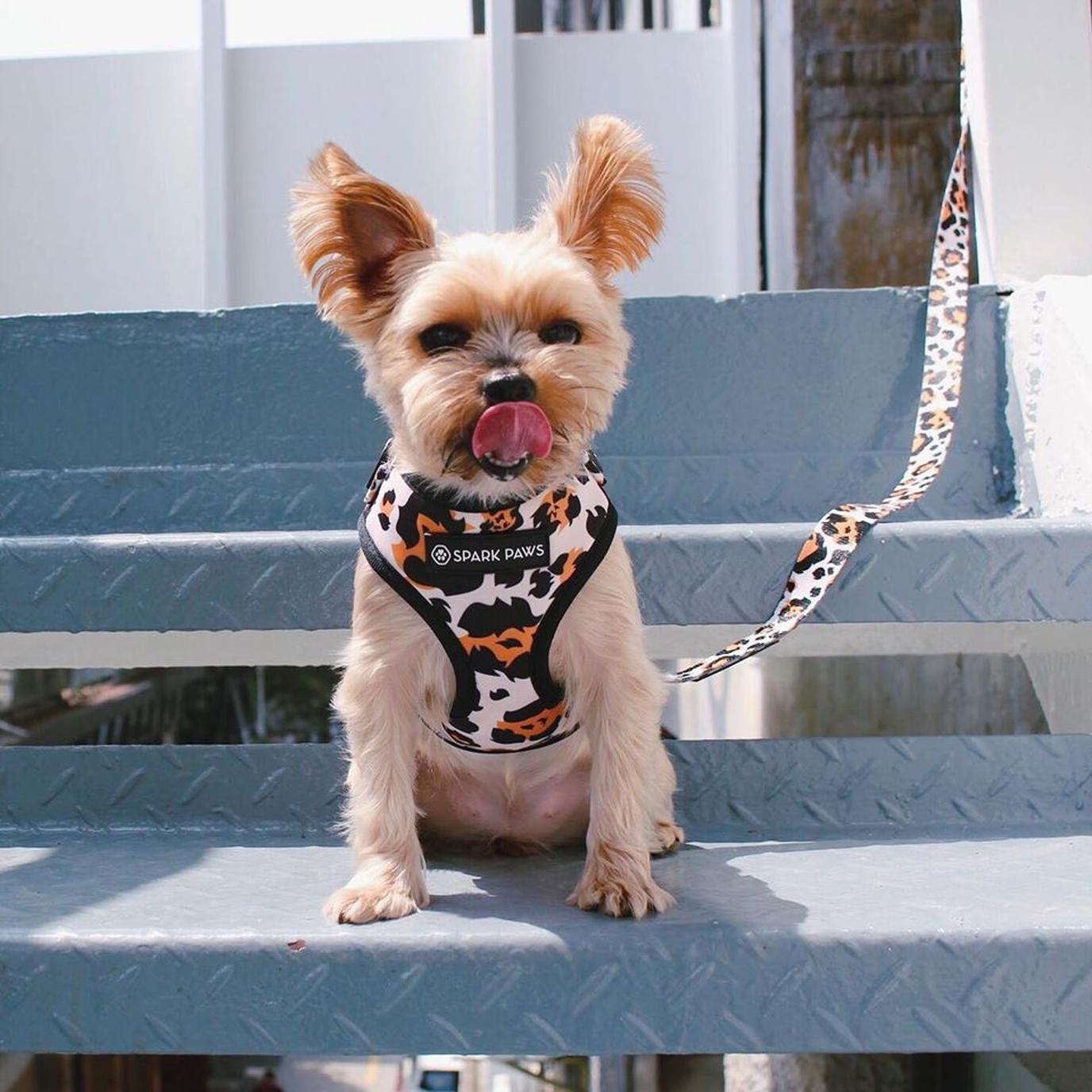 Don't judge a dog by his spots. – Photo by Facebook.com/sparkpaws
Founded in 2017, Spark Paws has already started creating a real buzz in the pet fashion world. Owned and operated by dog owners, they really know what Fido wants and needs this festive season. Their dashing range includes unique fleece bomber jackets, rad hoodies, comfortable harnesses and novelty toys. Kit your pooch out with a sturdy, secure and stylish new collar-and-leash combo and head out into the big wide world feeling fabulous.
Spark Paws' Black Friday sale has started early this year, with 40 percent off products across the site when you use code BF40.
Paw-ty at PetSmart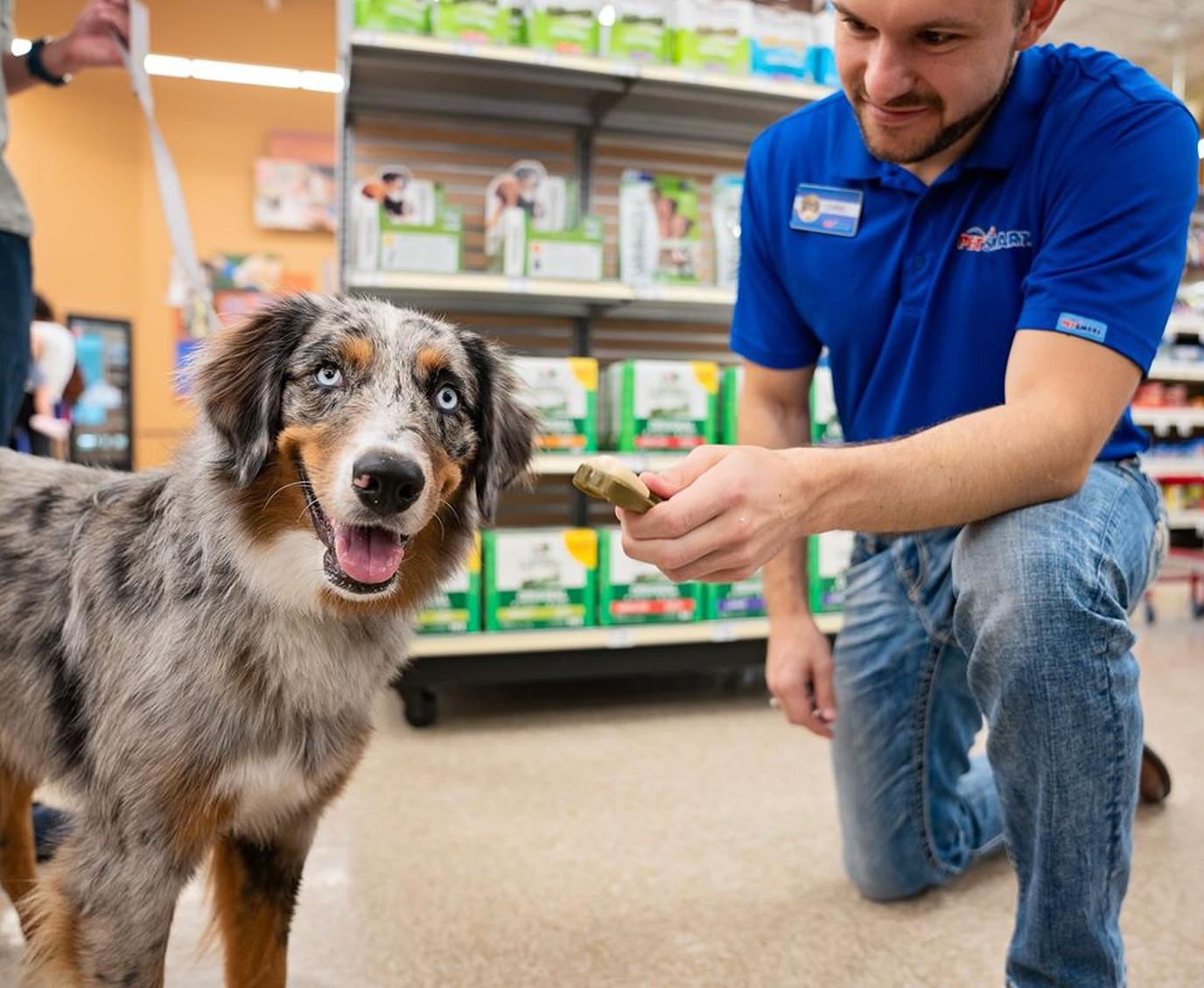 "So many deals, I don't know where to look!" – Photo by Facebook.com/PetSmart
PetSmart's Black Friday deals read like a greedy pup's letter to Santa. Stores across the country are offering 50 percent off the holiday collection, including canine Santa Claus outfits, holiday toys, treats, apparel and more. You can also score must-have travel items like a Top Paw Wire Dog Crate at just $39.99 and the perfect beach trip accessory, a Nerf Dog Tennis Ball Blaster, for just $9.99.
PetSmart Black Friday Deals will run online on Thanksgiving Day and in-store on November 29.
Amazon's Happy Holideals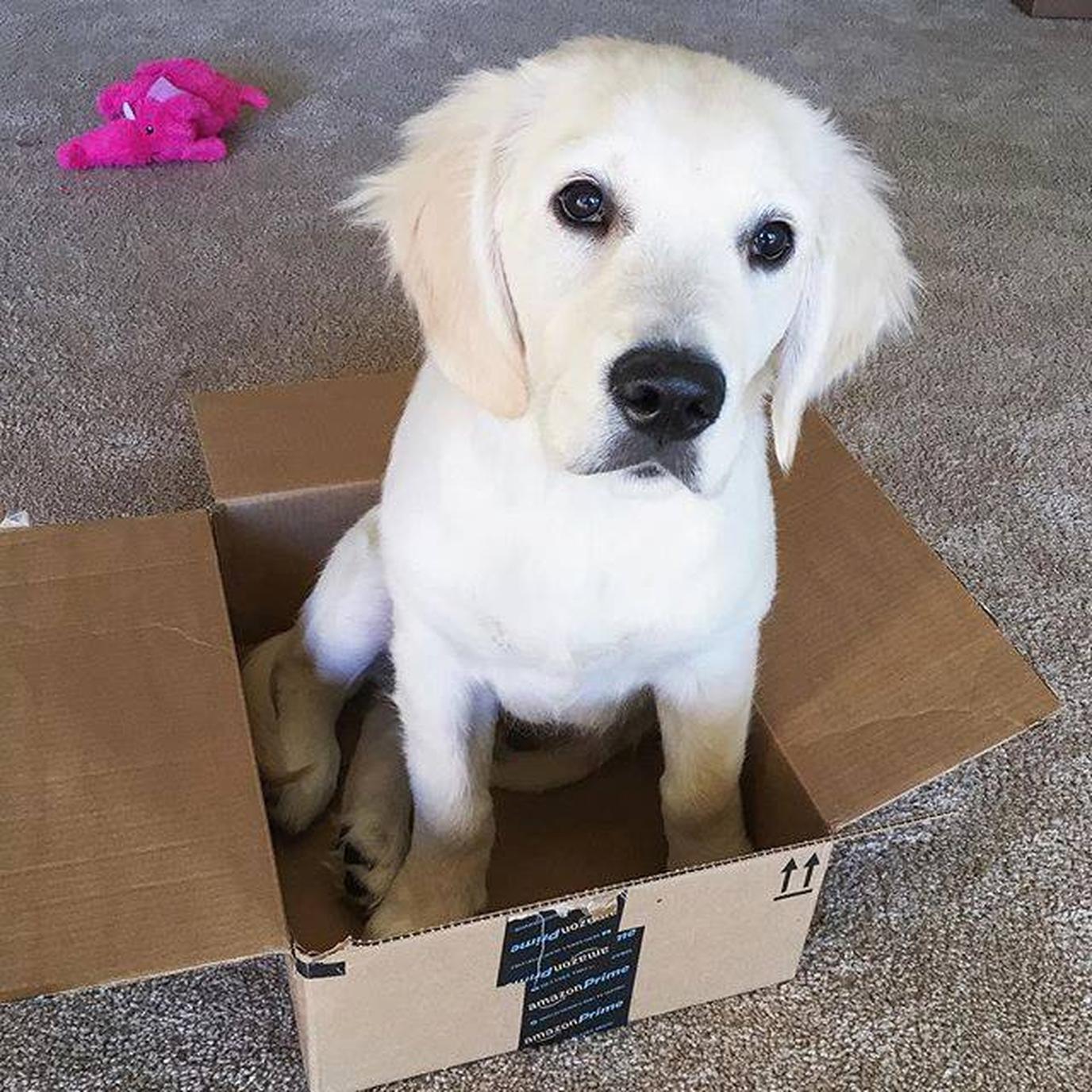 "No returns or exchanges." – Photo by Facebook.com/Amazon
Amazon's HoliDeals kick the savings off before Black Friday even arrives. Dog owners on the go will find lots of items to make their next trip with Fido run smoothly. Check out the Holideals pet section for lightning sales on travel essentials like car seat covers, harnesses, winter gear for dogs and more. Amazon will also have a range of special savings from Black Friday through Cyber Monday.
Amazon HoliDeals run from November 1 through November 22. Additional sales will be offered from November 29 through December 2.
Keep an Eye on Fido with Furbo Dog Camera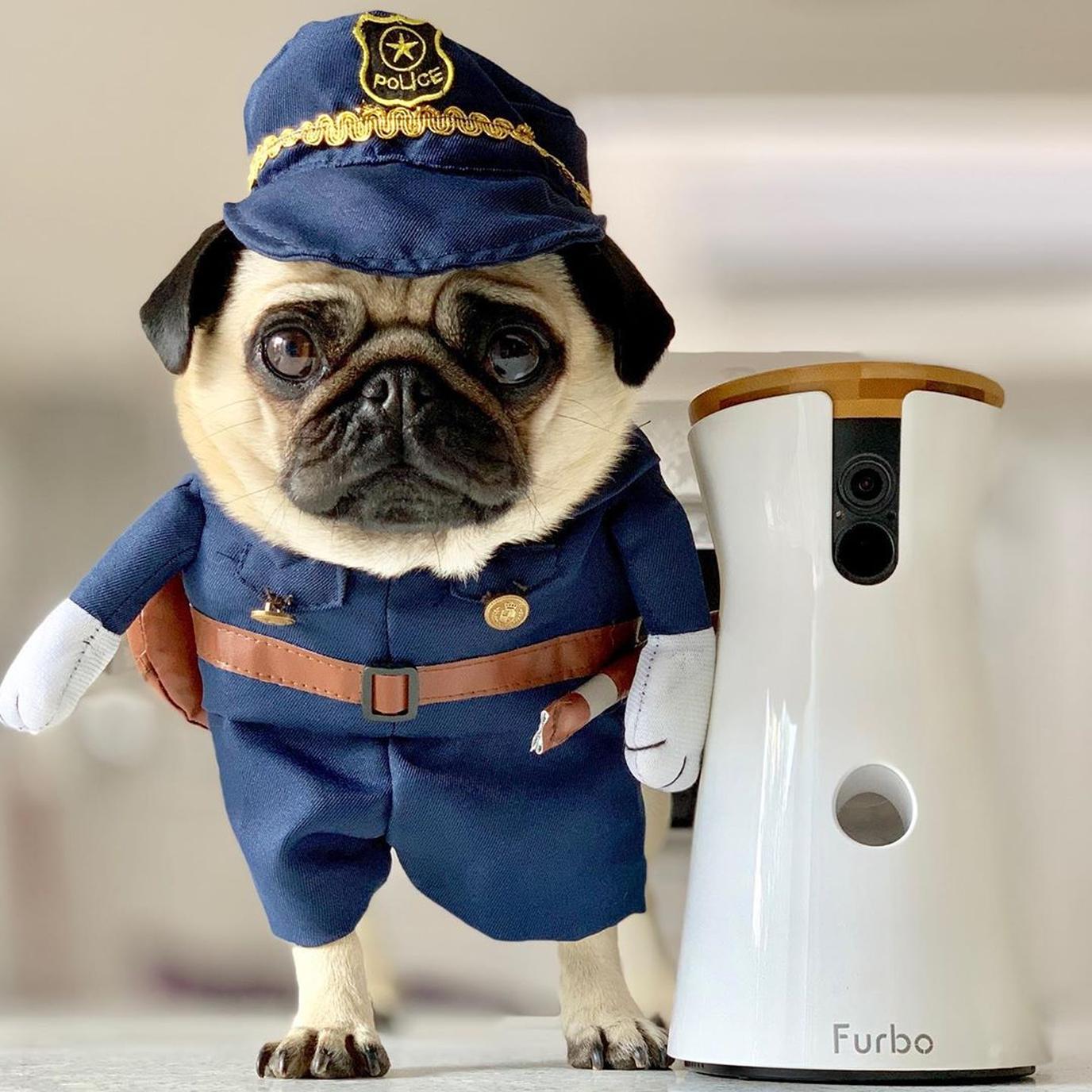 Big Fido is watching you. – Photo by @little_lil_pug
Ever wondered what your dog gets up to when you're not around? Furbo Dog Camera gives you a glimpse of Fido's day-to-day life. Not only does this neat little device broadcast video to your phone wherever you are, but you can also talk to your pooch through a speaker and activate a treat tossing mechanism remotely. The built-in "Bark Alert" feature will send a notification to your phone if your dog is barking excessively or if a human is detected. Furbo users have reported dogs being saved from fires, carbon monoxide poisoning and robberies being halted. For pet owners on the go, this accessory is perfect to bring along on your next trip. If you need to leave your canine companion alone in your hotel room, you'll still be able to keep in touch and toss him a treat if he's feeling anxious.
Sign up to Furbo's Black Friday Deal with your email to receive 34 percent off purchases.
Stock Up at Pet Supplies Plus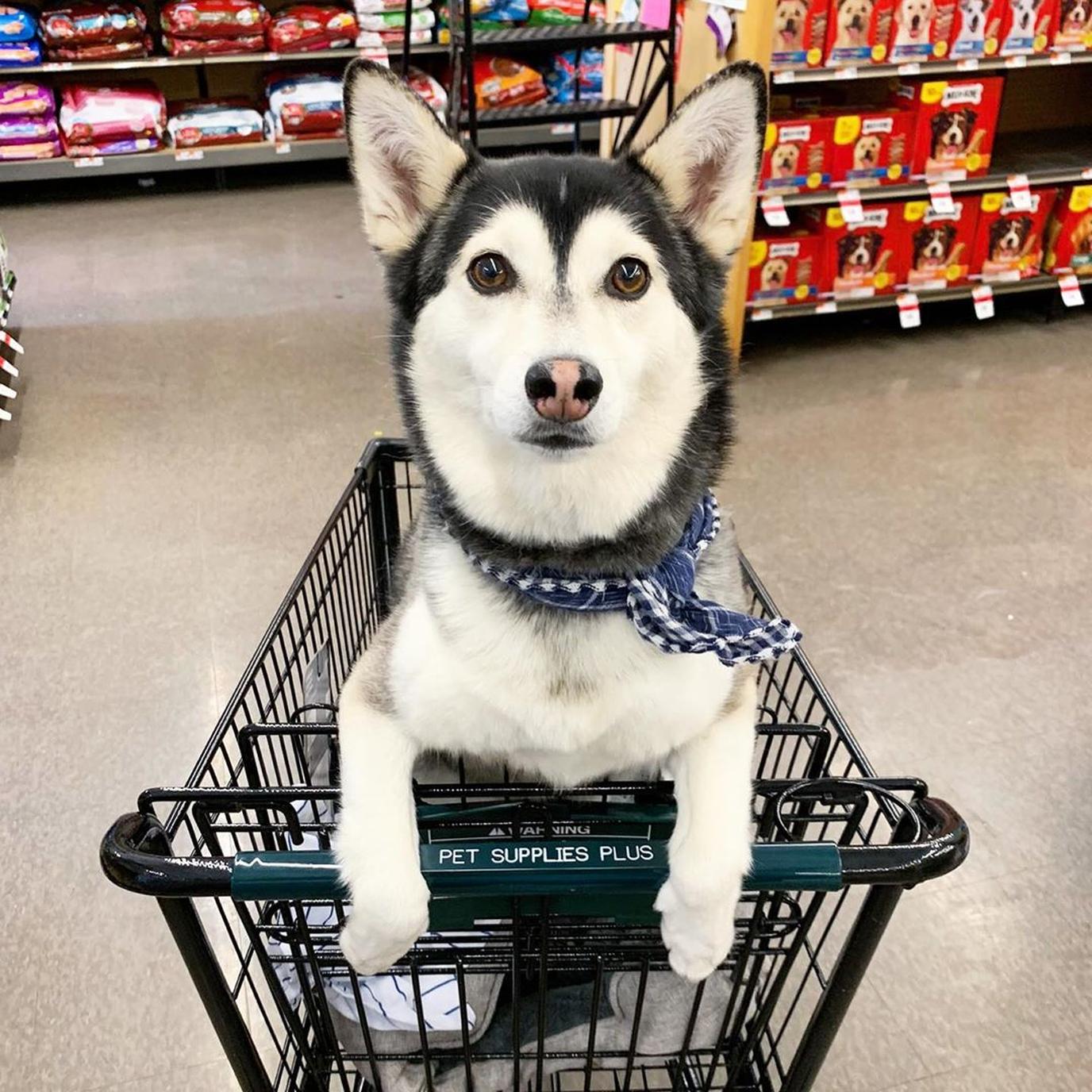 "Can't we just take the cart home instead?" – Photo by @minihuskyy
Fill Fido's stocking, buy next year's birthday gift and reward him with a special treat "just because" this holiday season at Pet Supplies Plus. Their awesome sale includes buy one, get one free on select Christmas outfits, blankets, beds and toys. Traveling hounds can also receive 50 percent off a new crate to keep them secure while on the move.
'Tis the season to be thankful at Pet Supplies Plus from October 24 through December 1.
Upgrade Fido's Wardrobe with Ellie Dog Wear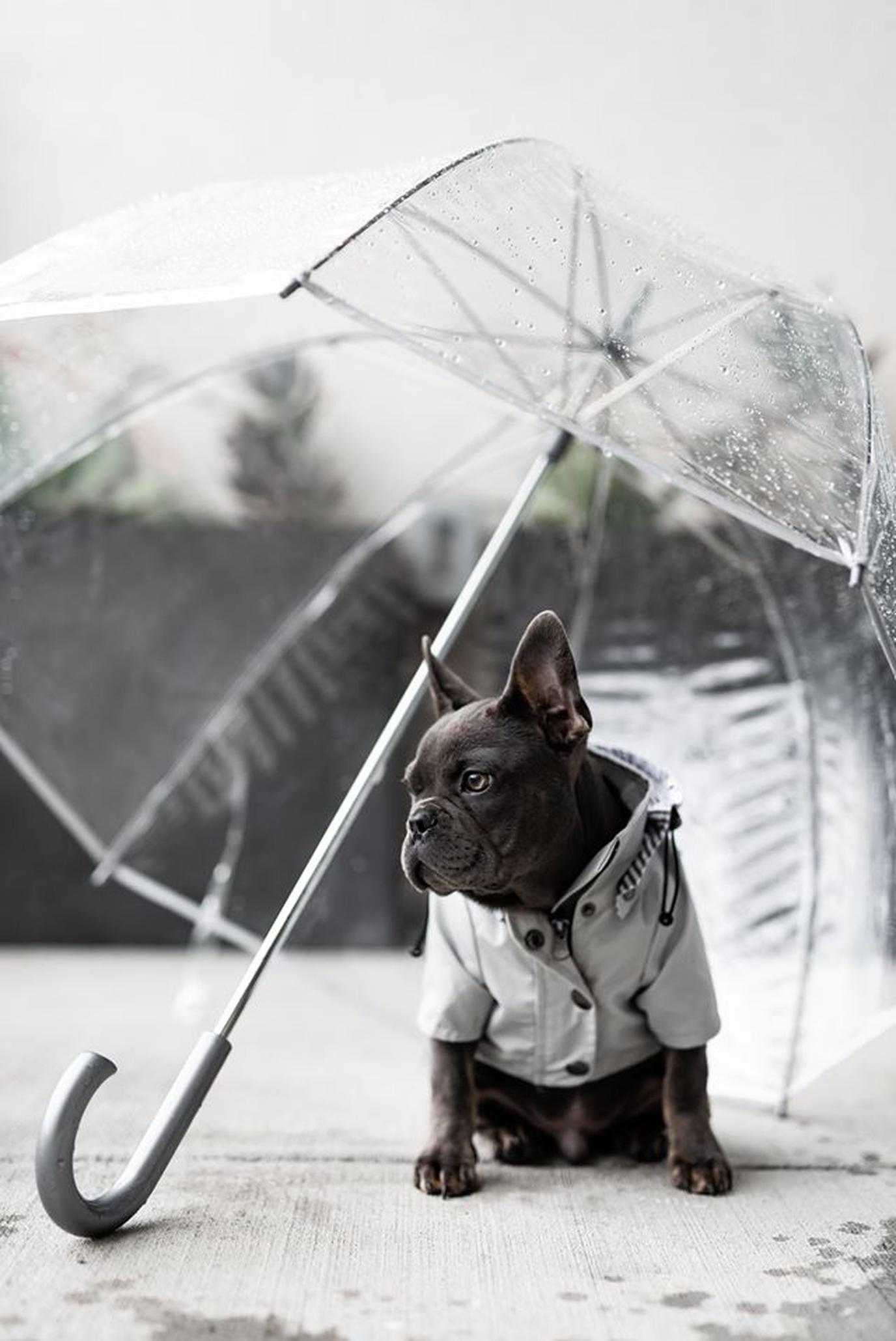 Don't save it for a rainy day. – Photo by Facebook.com/elliedogwear
Designed in Houston, Texas, Ellie Dog Wear produces some of the finest canine clothing on the market. The raincoats, hoodies and peacoats on offer will jazz up any vacation. From an Alaskan adventure with a Great Dane to a laid-back saunter in Savannah with a Shar-Pei, they have a modern design to suit any occasion and any pooch.
Shop Ellie Dog Wear's Black Friday sale and receive 20 percent off all items. The sale starts on Thanksgiving Day and runs until Cyber Monday at midnight.
This post from BringFido originally appeared as The Best Black Friday Pet Deals of 2019.