Did you know that dogs can eat blueberries, raspberries, strawberries and blackberries (in moderation)? They contain antioxidants, fiber and phytochemicals that aid canine digestion, immune health and more. And your pooch can join you to pick them, too. These pet-friendly farms welcome leashed dogs to embark on a "berry" special adventure this summer!
1. Blueberry Hills Farms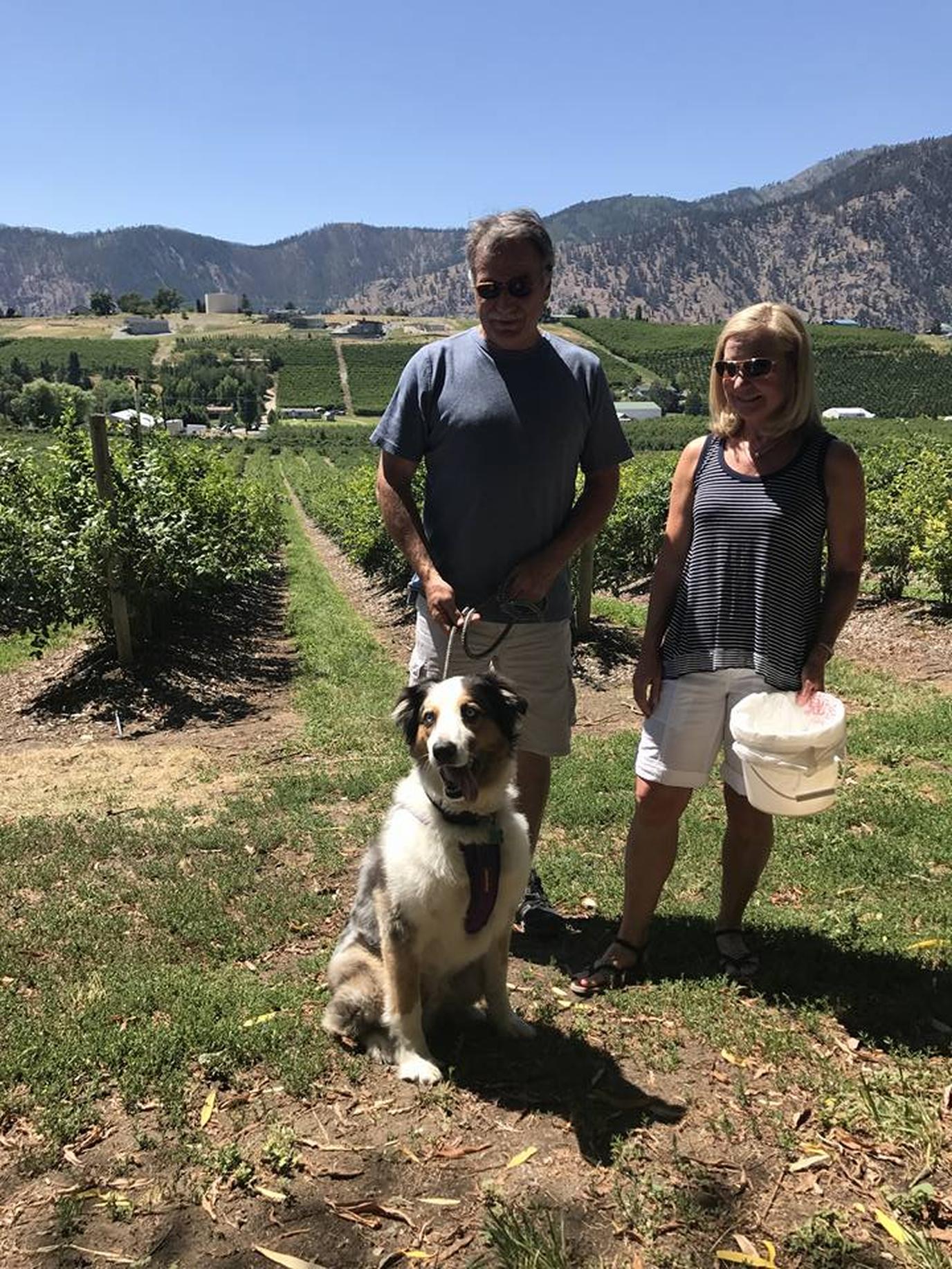 "I pick … you guys!" – Photo by Facebook.com/BlueberryChelan
Awesome pickers who can't cook will love a day trip to Blueberry Hills Farms. Forage in the fields for a few hours, then head to the restaurant's outdoor deck for blueberry-inspired breakfast or lunch served all day. Fido may even be rewarded for sniffing out the best berries with a frozen marrow from the host and a refreshing bowl of water. Peak picking time at Blueberry Hills Farms is from June 23 onwards.
Located on Lake Chelan, this cozy home has a fenced yard for Fido to run free after a day of leashed fun at the farm.
2. Bowman Orchards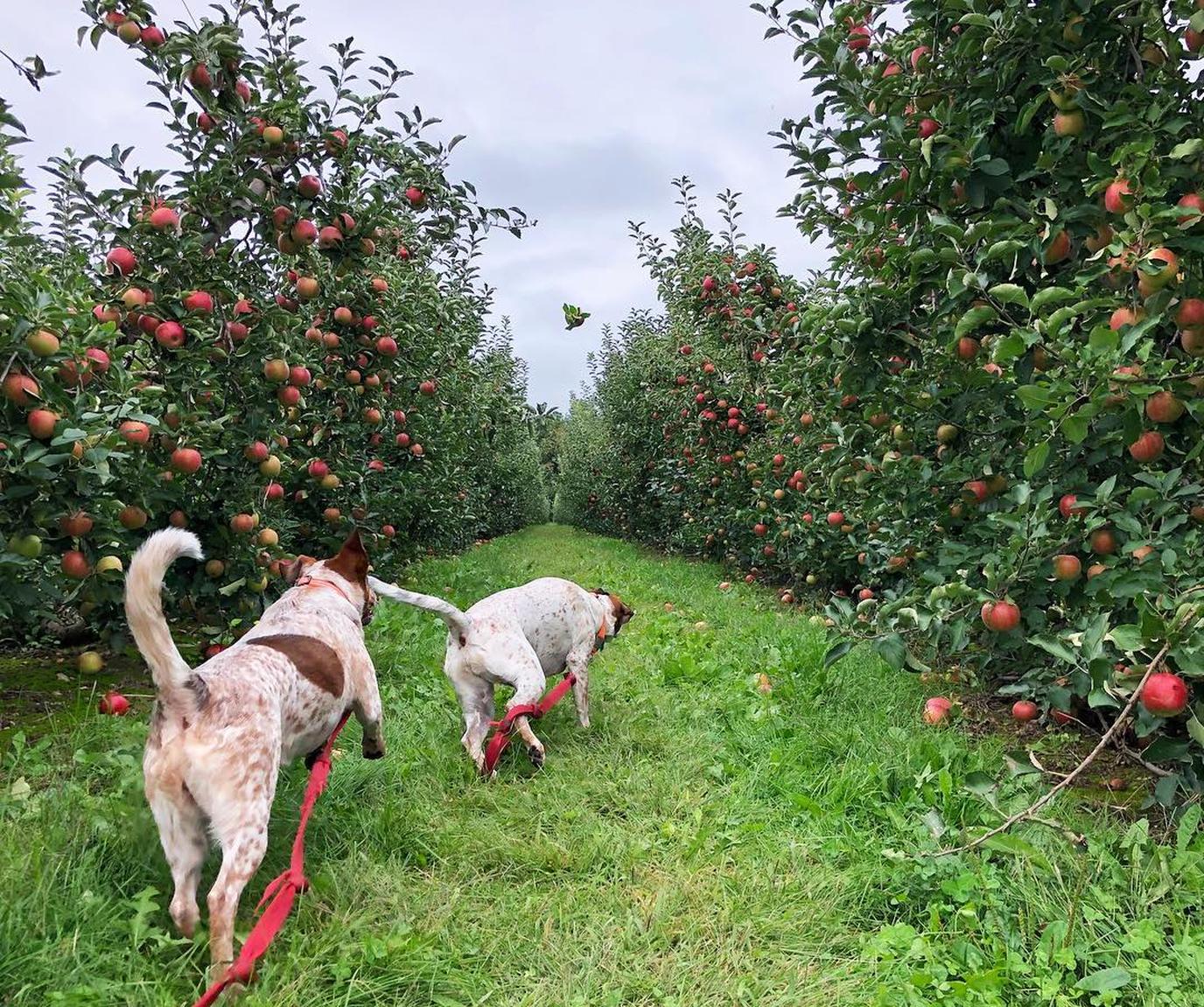 "These are the biggest strawberries we've ever seen!" – Photo by @dakotaandthereigninglorelai
Bowman Orchards describe themselves as super pet-friendly, and it's not hard to see why. At this popular family farm in Upstate New York, canines are invited to pick apples in late summer and fall, pumpkins from the patch throughout October, strawberries in early summer, and blueberries, blackberries and raspberries from July through September. Before you head home with a bucket full of "paw-fect" berries, introduce Fido to the resident goats.
Continue the farm theme at this cozy Airbnb in nearby Ballston Spa. The extensive grounds are worth exploring on Fido's evening walk.
3. Clearview Farm
"She's going to drop one sooner or later!" – Photo by Facebook.com/ClearviewFarmMA
Clearview Farm has been in the same family for six generations, so they know a thing or two about producing the very best berries. Bring your pooch along to the 32-acre farm to walk between the different orchards and check out the farm in operation. Clearview offers pick-your-own strawberries and blueberries in June and July.
Bring back your stash of juicy fruit to this lakeside property in nearby Spencer. Fido can take a dive off the dock to cool off after a long day of picking.
4. Bleuetière Asselin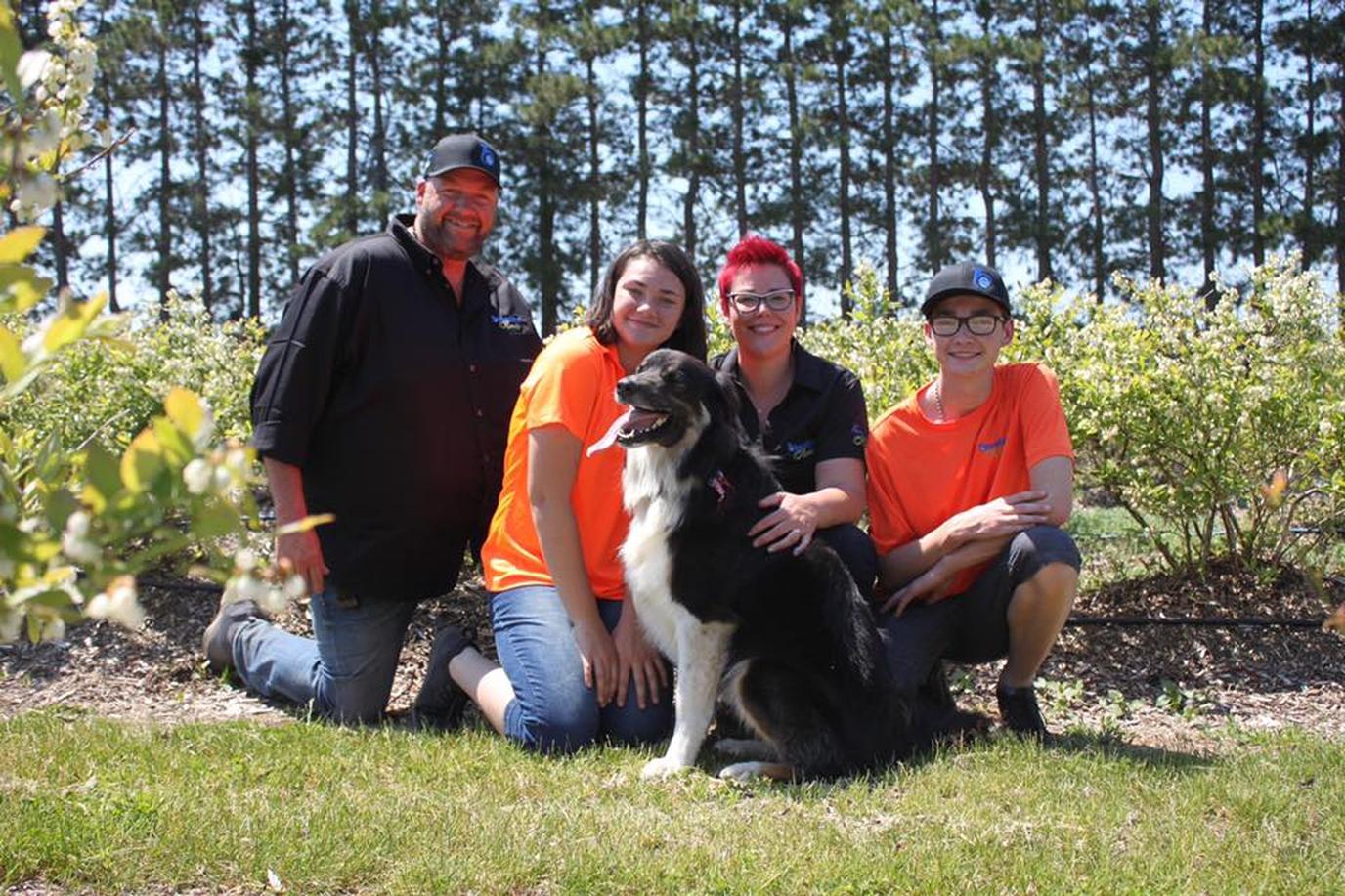 "It's a farm dog life for me." – Photo by Facebook.com/BleuetiereAsselin
Canada's finest blueberries can be found at Bleuetière Asselin, which lies along the banks of St. Lawrence River. Their blueberry crop sprawls over 14 acres and features a whopping 12,500 plants and five different varieties, including giant ones! After Fido's satisfied with your selection, pay a visit to the play area, where you'll find inflatable games, swing sets and a petting farm. You can start picking in July.
It's not just blueberries that make this part of Quebec fruitful. For the cherry on top, stay in this historic home in a beautiful little village.
5. Cider Hill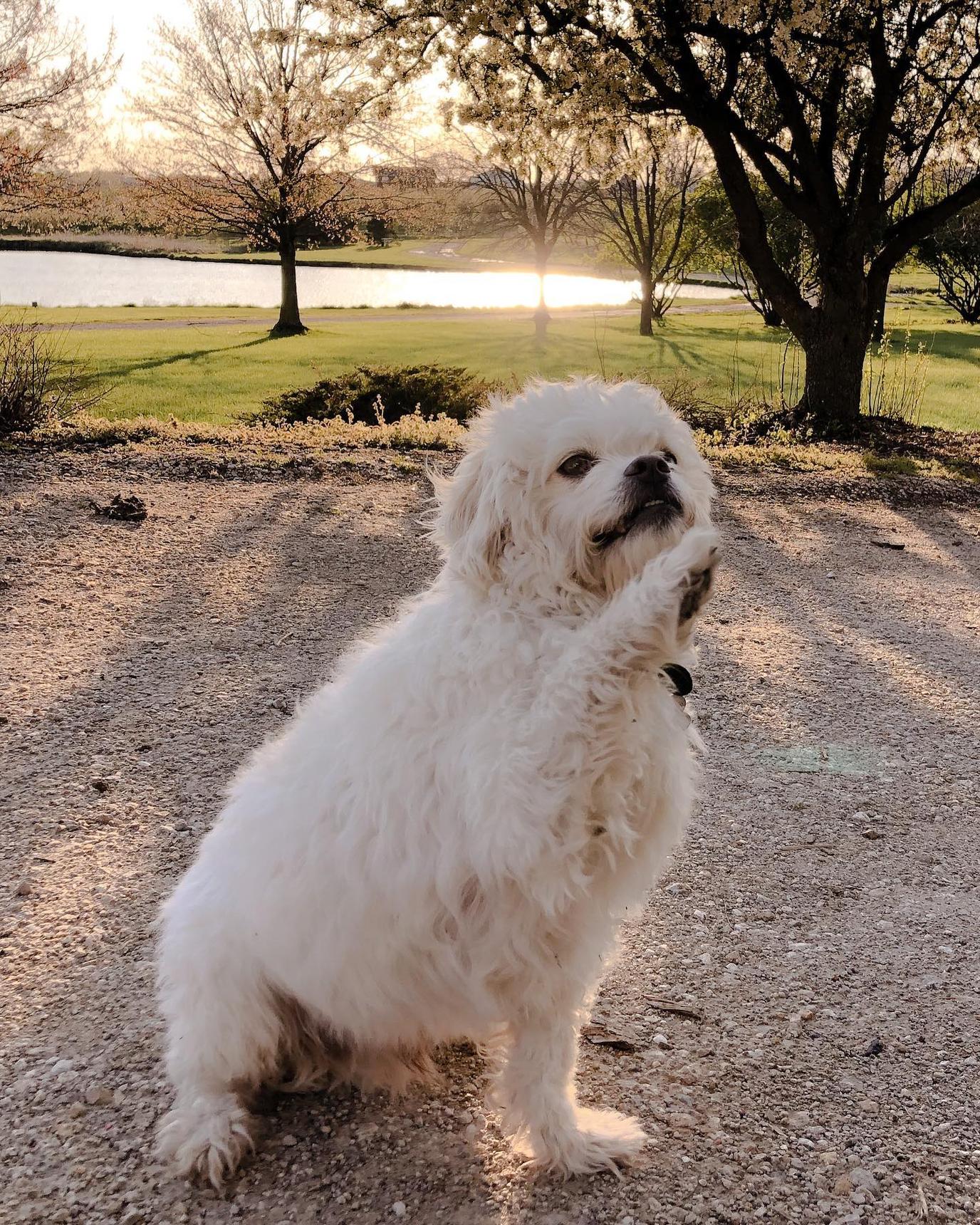 "Raise a paw if you want to go picking!" – Photo by Facebook.com/ciderhillfamilyorchard
Apples aren't the only thing on the U-Pick menu at Cider Hill Family Orchard. In the summertime, blackberries and raspberries provide a pop of color in the rows of crops. Canine guests can join in the fun and enjoy a nice walk through the bushes between July and August.
For  budget-friendly digs near the center of Kansas City, reserve some time at this little house.
6. Alstede Farms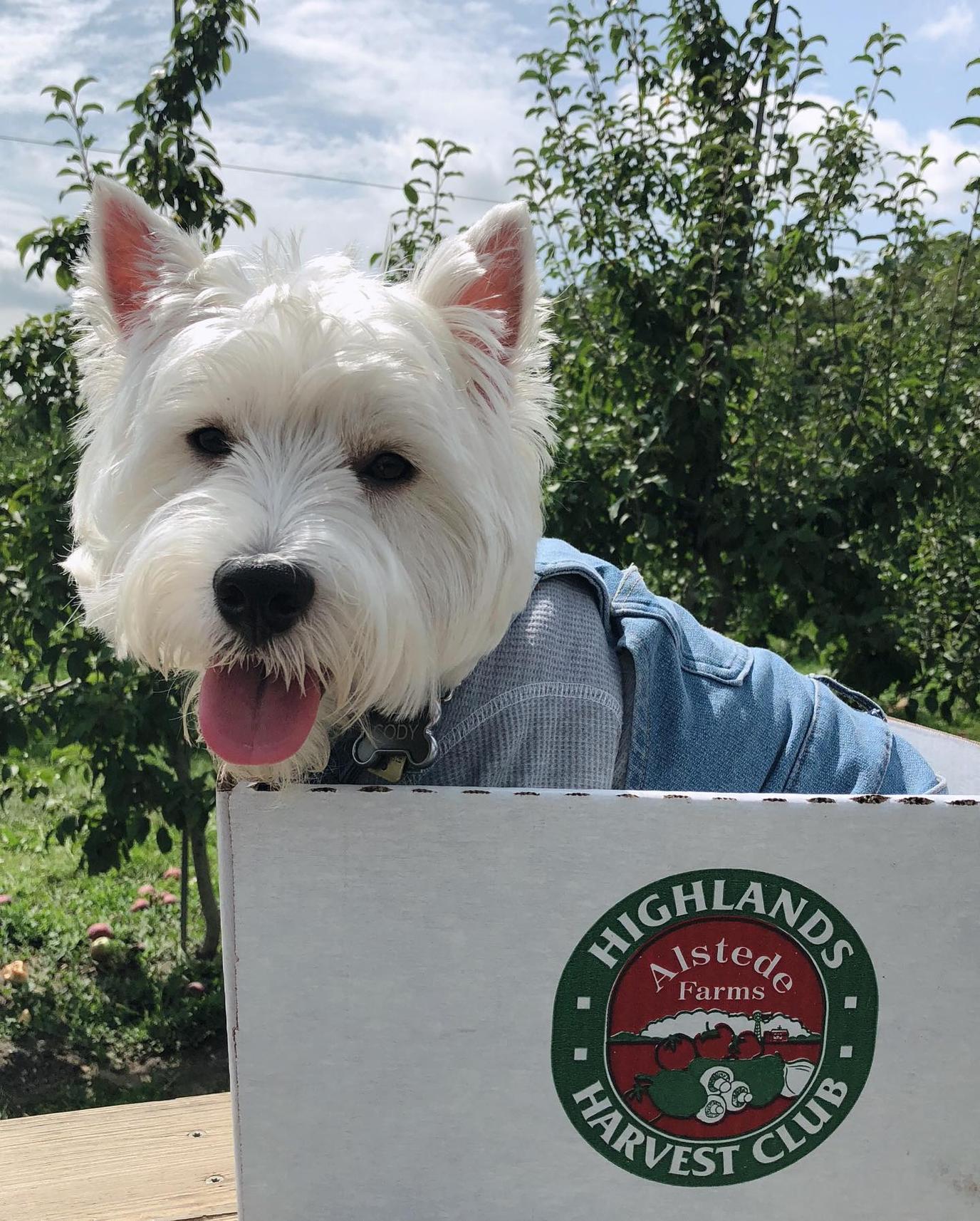 "You picked the cutest berry of them all!" – Photo by Facebook.com/AlstedeFarms
Alstede Farms invites well-behaved pups who don't bother the horses, goats, sheep, and donkeys to join their owners for an afternoon of picking. Their extensive U-pick selection runs year-round and includes a variety of berries during summer. You'll end up leaving with a big smile on your face and enough fresh produce to feed the whole family.
If coziness and seclusion top your list for vacation rentals this summer, reserve a few nights at this little place in Chester.
7. Bolles Organic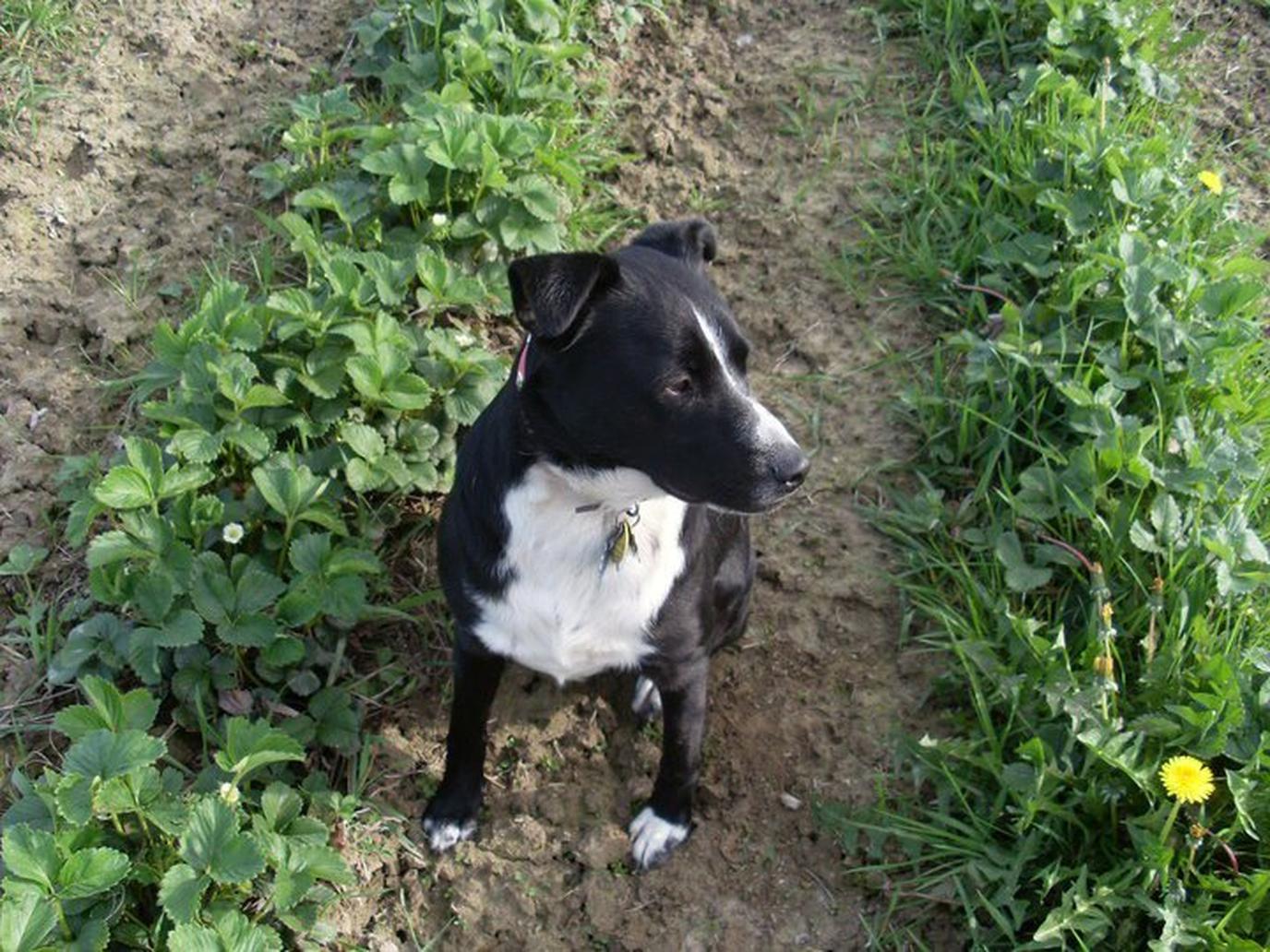 "This is my private collection." – Photo by Facebook.com/bollesorganic
Bolles Organic Berry Farm's four-legged farmhands, Percy and Chloe, have enough strawberries and raspberries to share with your townie terrier. This pretty little farm invites well-behaved dogs to sniff out the best fruit to take home. Don't forget to grab some raw, unfiltered honey sourced from their very own hives on the way out. Berry picking begins in early summer and runs until the bushes are bare.
Bring your Bigfoot to Little Foot Lookout for a taste of the Washington outback.
8. Harris Tree Farms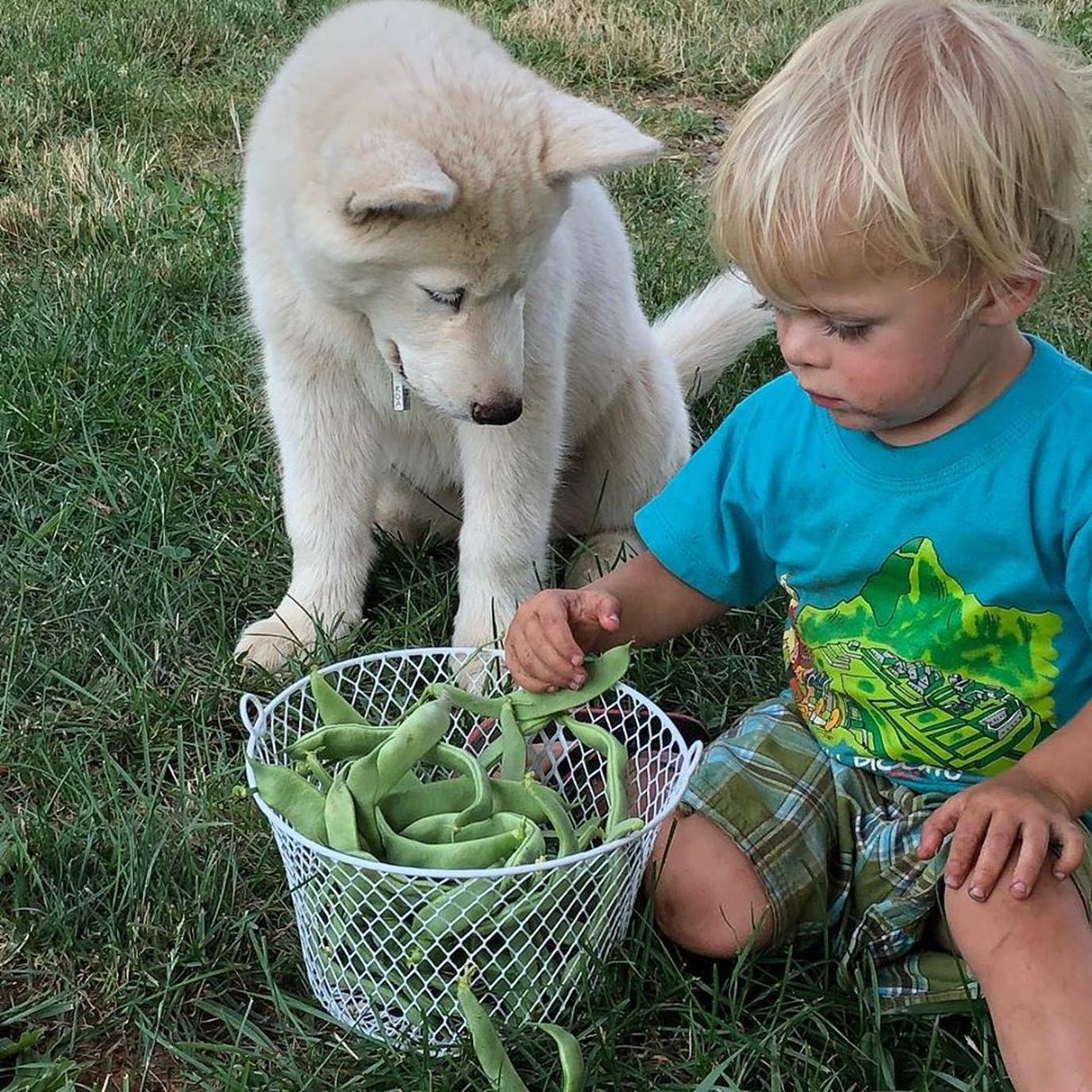 "Today we're picking … green berries?" – Photo by Facebook.com/harristreefarm
For seven generations, Harris Tree Farms has been growing fine produce. Their varied crops include Christmas trees, pumpkins, apples and, of course, berries. The farm pups will take Fido's leash and give him a taste for farm dog life, while you get a taste for a bucket full of bright red strawberries. Before you make the trip, give them a call to make sure there are enough berries to be picked that day.
Relax and savor your sweet treats at Amber Cabin on the western slope of the Sierras.
This post from BringFido originally appeared as We Pick Fido! Berry Farms That Welcome Dogs.